Big moves are afoot in Victoria. Organisers of the Melbourne Freedom Rally have announced that they will be protesting tomorrow in support of construction workers. A huge rally is planned for tomorrow morning at 10:00 am outside the CFMEU office on Elizabeth Street, Melbourne.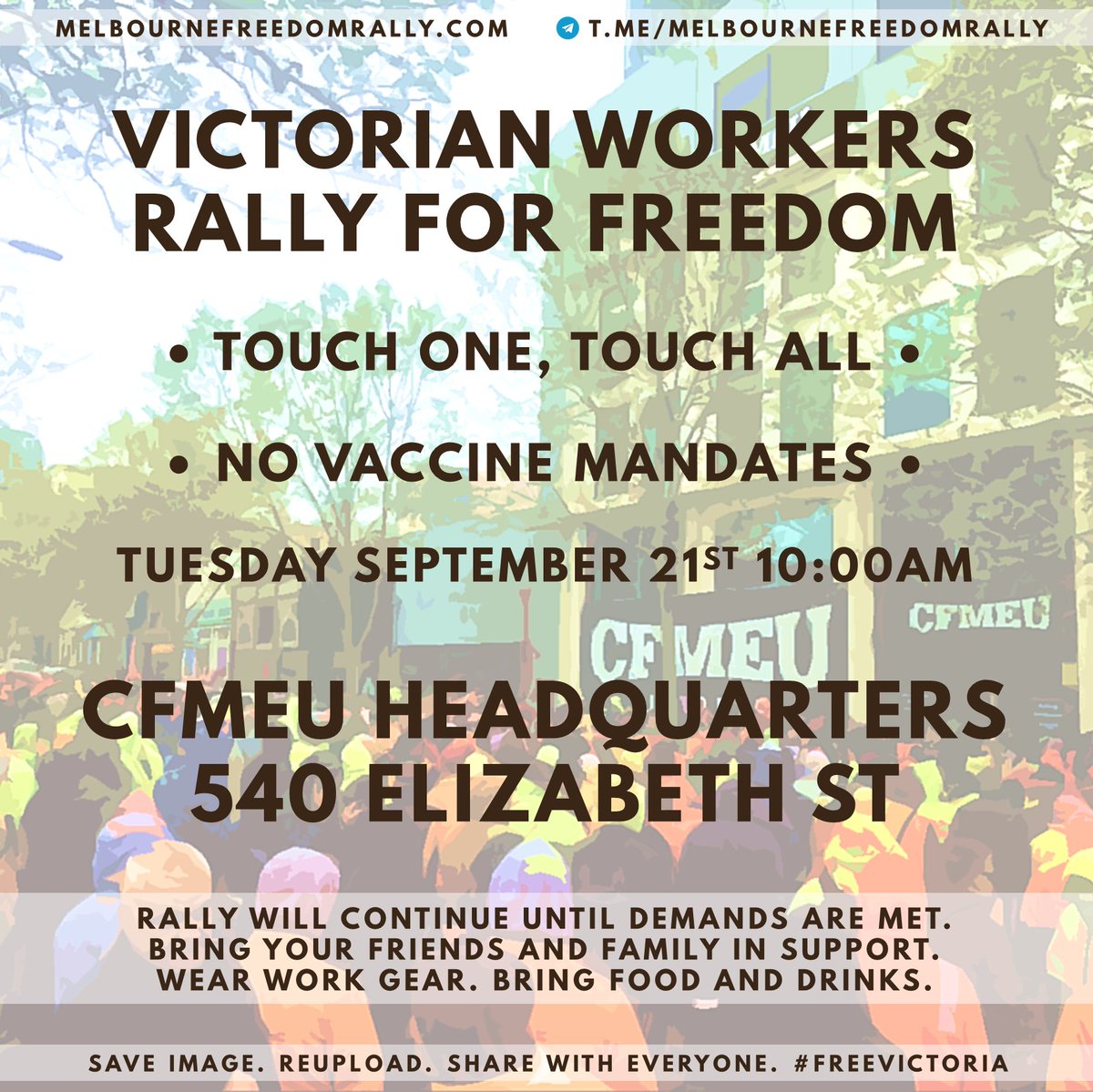 To be clear, The XYZ understands at this stage that the two movements are not officially linked. It is significant though that two powerful blocs will be rallying together against vaccine mandates.
Today, hundreds of construction workers confronted union boss Joh Setka over his support for the government's demand that they get the Covid not-vaccine in order to keep their jobs. They got a little rowdy.
Chaotic scenes at CFMEU protest today. Full footage on Facebook by @therealrukshan. https://t.co/ZSfG5FtAMG pic.twitter.com/zFDD8GfgKu

— Suzan Delibasic (@suzandelibasic) September 20, 2021
They made a mess of the CFMEU's front door too.
In hilariously predictable fashion, they blamed the "far right".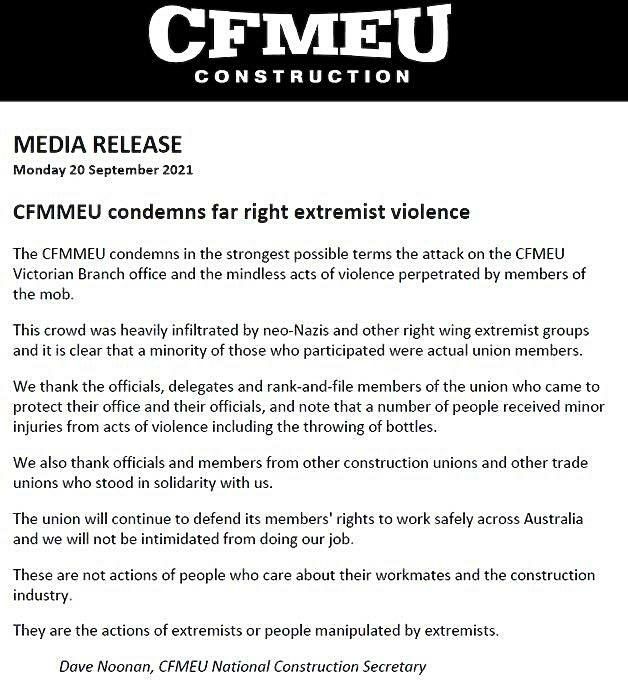 The Melbourne leg of the WorldWide Rally for Freedom has been getting bigger and bigger.
Despite intense planning and massive resources being pumped into preventing ordinary people from gathering to protest against the state's draconian Covid-lockdown, the Victorian Regime has been unable to stop momentum from building. The potential that Melbourne Freedom Rally protesters and construction workers can work together is thus crucial for three key reasons.
Firstly, Victoria Police have used brutal violence against ordinary people at Freedom rallies.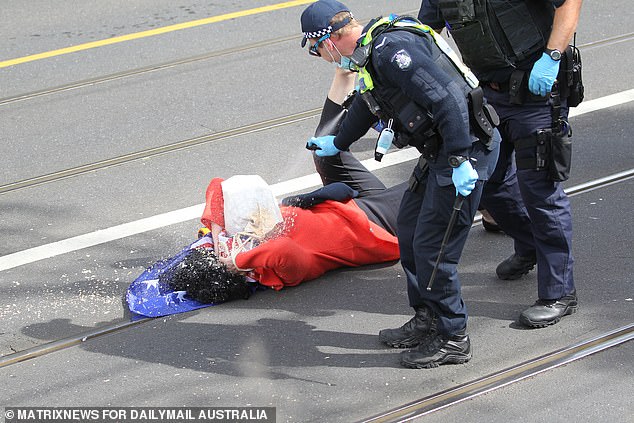 However, they appear to be giving construction workers a light touch.
Police involvement here so far appears to be just observing and directing traffic around the gathering outside the CFMEU HQ on Elizabeth Street. pic.twitter.com/eIBL6g3zgj

— Paul Dowsley (@paul_dowsley) September 20, 2021
A tacit alliance between the two could well confuse police tactics.
Secondly, although mobilising thousands of people to protest against the lockdown does cause disruption, it doesn't hurt the government where it really matters – its pocketbook. Teaming up with workers in a key industry changes this overnight.
Thirdly, the Victorian government is also facing pressure from business groups to open up the economy faster, and from its lackeys in the Lying Press whose journalists were caught in the crossfire when police assaulted peaceful protesters at yesterday's protest.
Together, these two powerful blocs could exert political and economic pressure on the Victorian government, precisely at a time when it has just received its first serious setback since Daniel Andrews returned to work after getting the living cheese beaten out of him.
Tomorrow's rally matters.