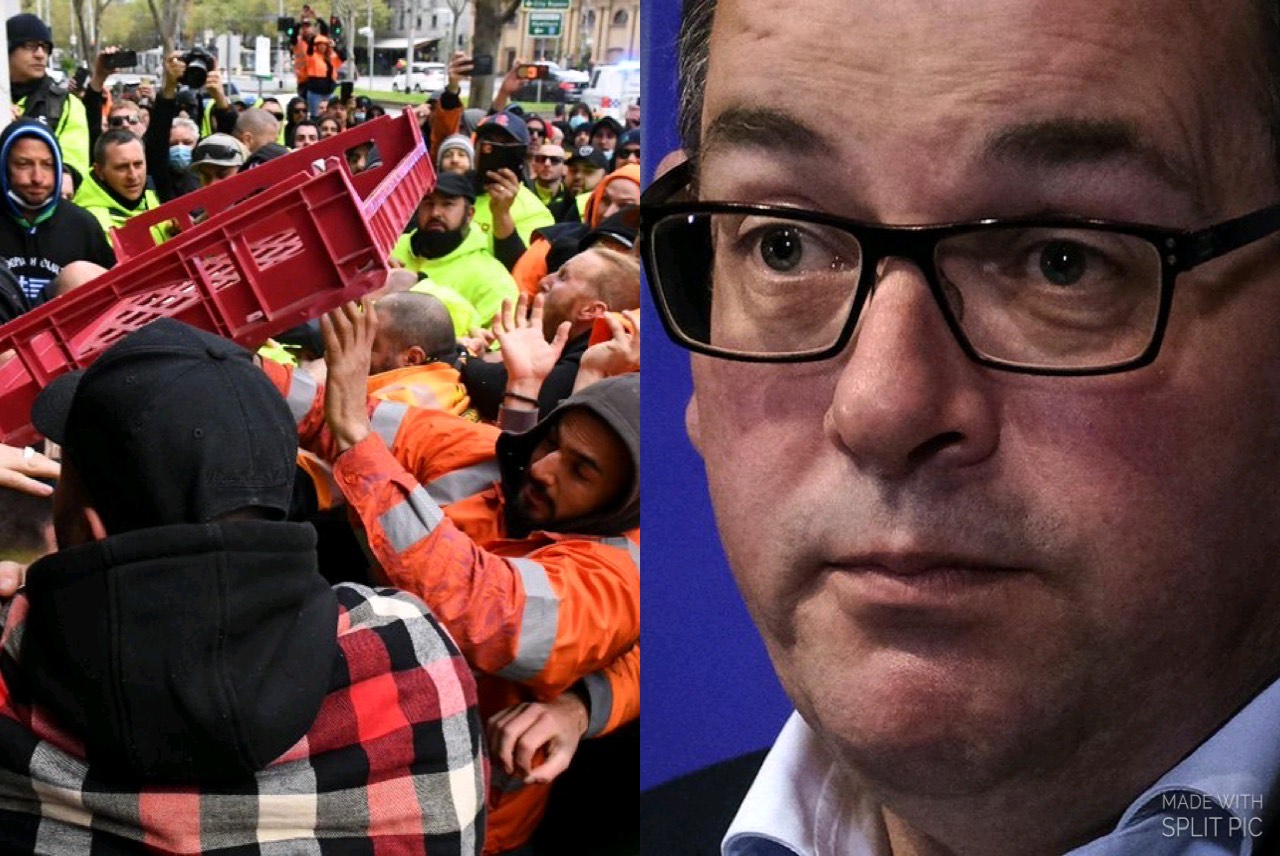 Victorian Premier Daniel Andrews' so-called "Roadmap" to get Victoria out of lockdown has received harsh criticism from business groups, and his Regime's control over key institutions of the state appears shaky.
Business Confidence Plummets
Firstly, business groups in Victoria are deeply unsatisfied at perpetual "roadblocks" to getting back to business:
The Victorian Chamber of Commerce has been advocating for a "balanced and practical" road map reflective of the national cabinet plan and Doherty Institute modelling, similar to that of the road map of NSW.
But chief executive Paul Guerra said all Victorian businesses got out of the announcement was "roadblocks".
"Victorians deserve answers as to why Victoria's health advice and road map is so different to NSW," he said.
"It is extremely tough to look over the border and see our NSW neighbours get back to relatively normal life while we continue to be locked down in a holding pattern.
"Business has been in crisis for the last 20 months, Sunday's announcement further intensifies that crisis and many businesses will not make it through."
Bear in mind, this isn't a handful of small businesses saying they're struggling on social media. This is the peak business body in the state calling the situation a "crisis" and predicting that "many businesses" could go bust.
Regarding the particulars, the Victorian government has set different parameters of what people are allowed to do by the dates of September 26, October 5-18, October 26, November 5 and Christmas Day. At each stage, limits are still placed on how far people are allowed to travel, how many people are allowed in venues and under what circumstances. Each stage is dependent upon the government reaching its arbitrary vaccination targets and is thus subject to change.
Also:
Only those who are fully vaccinated will be able to go to work.
Yeah.
Aside from the fact that the government is telling Victorians it is setting us free when really it isn't, the fact that the purported opening dates are still very far into the future, subject to change and that restrictions will still apply, makes it impossible for businesses to plan for the future with any confidence.
This could have dire economic consequences for the state.
Key Union Ally Under Pressure
CFMEU boss John Setka was set upon and called a sell out by his own members today.
Construction workers chant "your a sellout" … "f@ck the jab" pic.twitter.com/aeZ64oFqF7

— Pelham (@Resist_05) September 20, 2021
They are furious that the union is backing the government's demand that they take the Covid not-vaccine in order to keep their jobs. We could well wonder if news of alleged domestic violence against his wife over the last couple of years was allowed to become public, to ensure that the union boss would do what his government masters told him to do at the right time.
The construction industry is crucial to maintaining the illusion that the Victorian economy can keep running during the lockdown. The Regime needs construction workers on its side, as evidenced by the police's light touch both at Friday's smoko and today's punch on.
Police involvement here so far appears to be just observing and directing traffic around the gathering outside the CFMEU HQ on Elizabeth Street. pic.twitter.com/eIBL6g3zgj

— Paul Dowsley (@paul_dowsley) September 20, 2021
Andrews needs Setka. He needs tradies to take their jabs. If they don't, they could bring the Victorian economy to a grinding halt. Both Andrews and Setka will be making demands of each other this evening. Wouldn't you love to be a fly on that wall.
Lying Press Caught in the Crossfire
Two mainstream Lying Press outlets are smarting after their journalists were pepper sprayed by police at yesterday's Freedom protest. The Lying Press' role is to frame peaceful protesters as the aggressors when heavily armed police fire rubber bullets at close range and knock over elderly ladies and pepper spray them on the ground.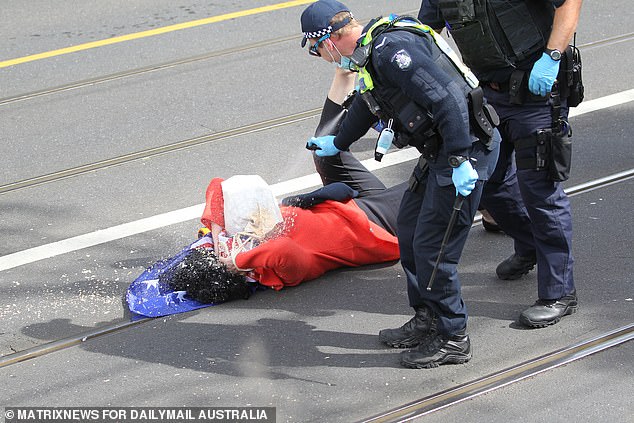 They may become a little uppity when their own get covered in capsicum foam.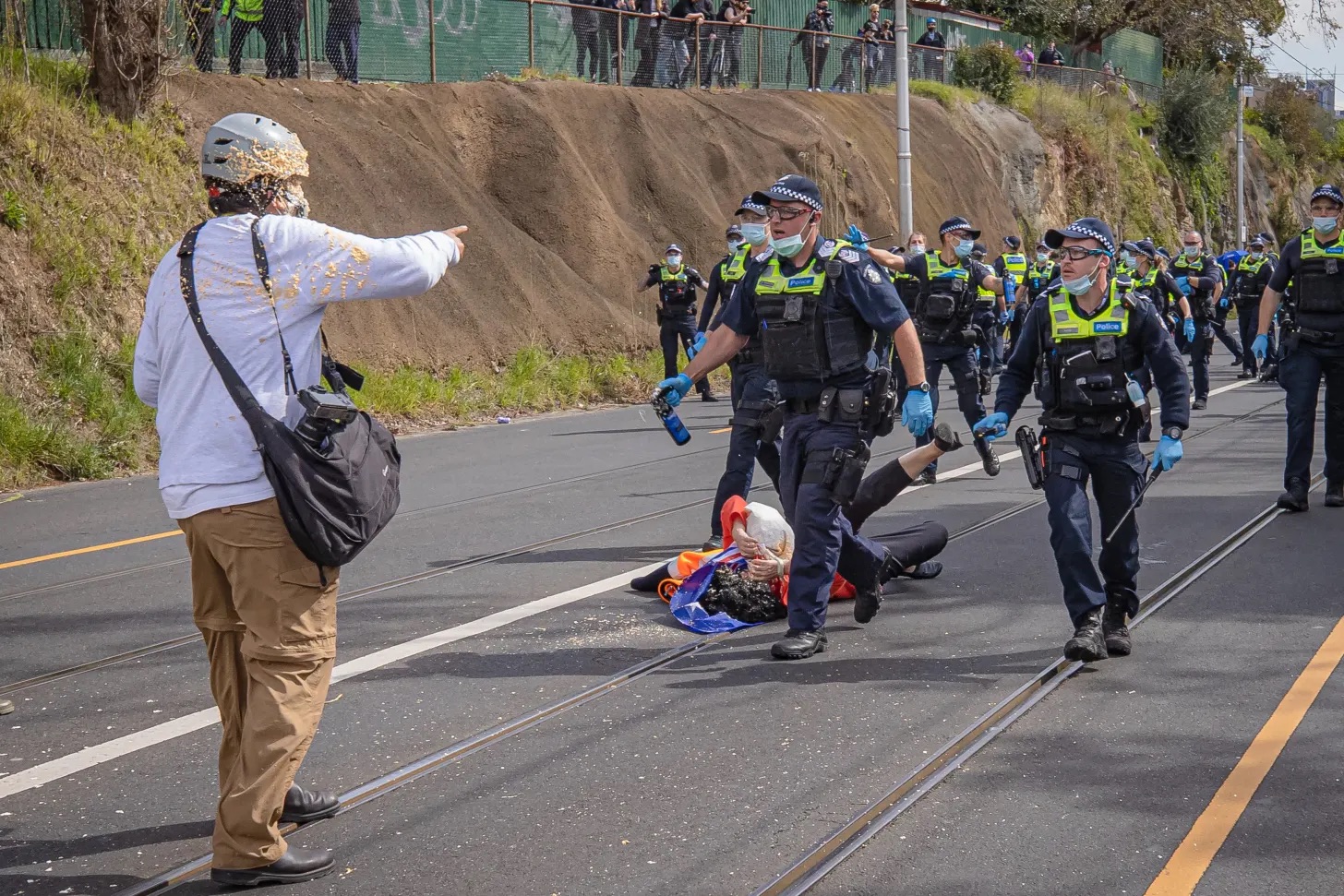 For a dictatorship to work, the enmity of a good portion of the population is not in itself a pressing issue, as long as you have control over key institutions. However this evening, support from three key institutions is under pressure.
Business groups are warning the government that its plans to reopen the economy could be too little, too late.
Union allies are facing revolt from their members in enforcing vaccine mandates. This could make the building industry unviable and/or undermine the government's vaccination targets.
Lying Press journalists have been physically assaulted by Victoria Police. This means the media may be less inclined to tell lies on behalf of Victoria Police and the Victorian government.
The cooperation of business groups, unions and the media are crucial in maintaining the Victorian Covid Dictatorship. Without them, they've just got these guys.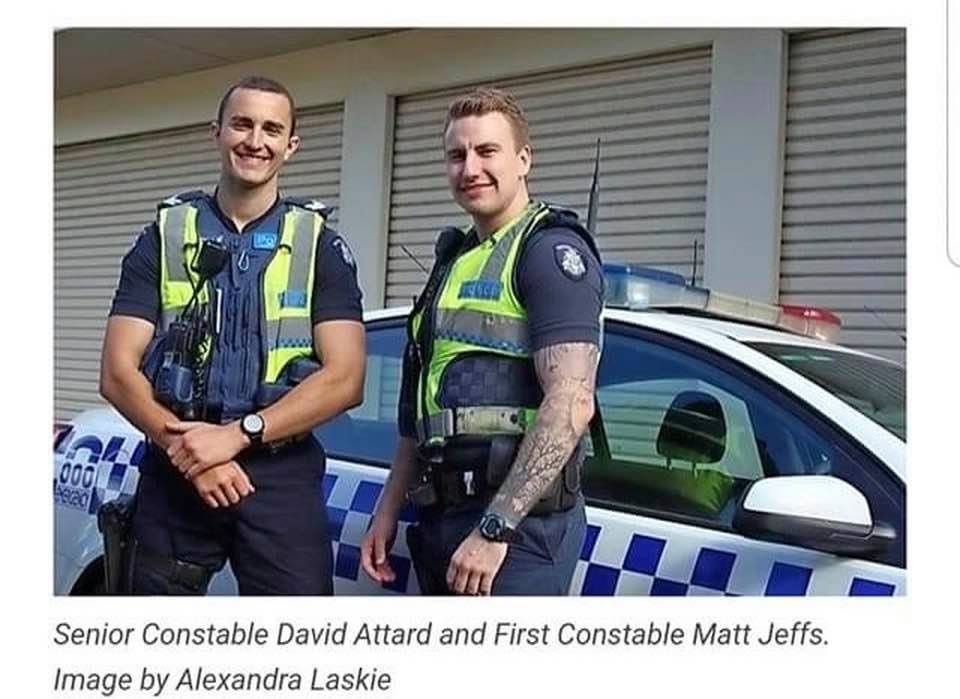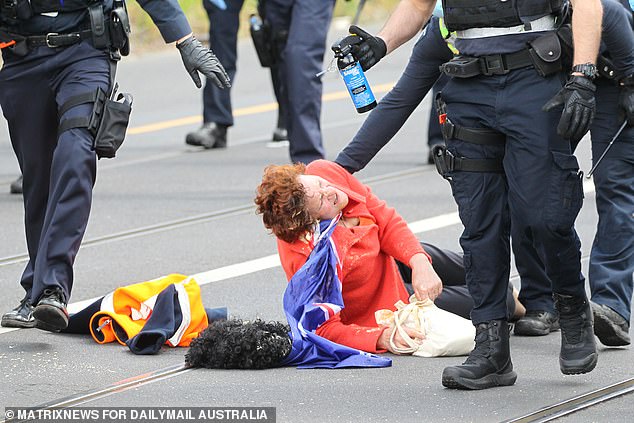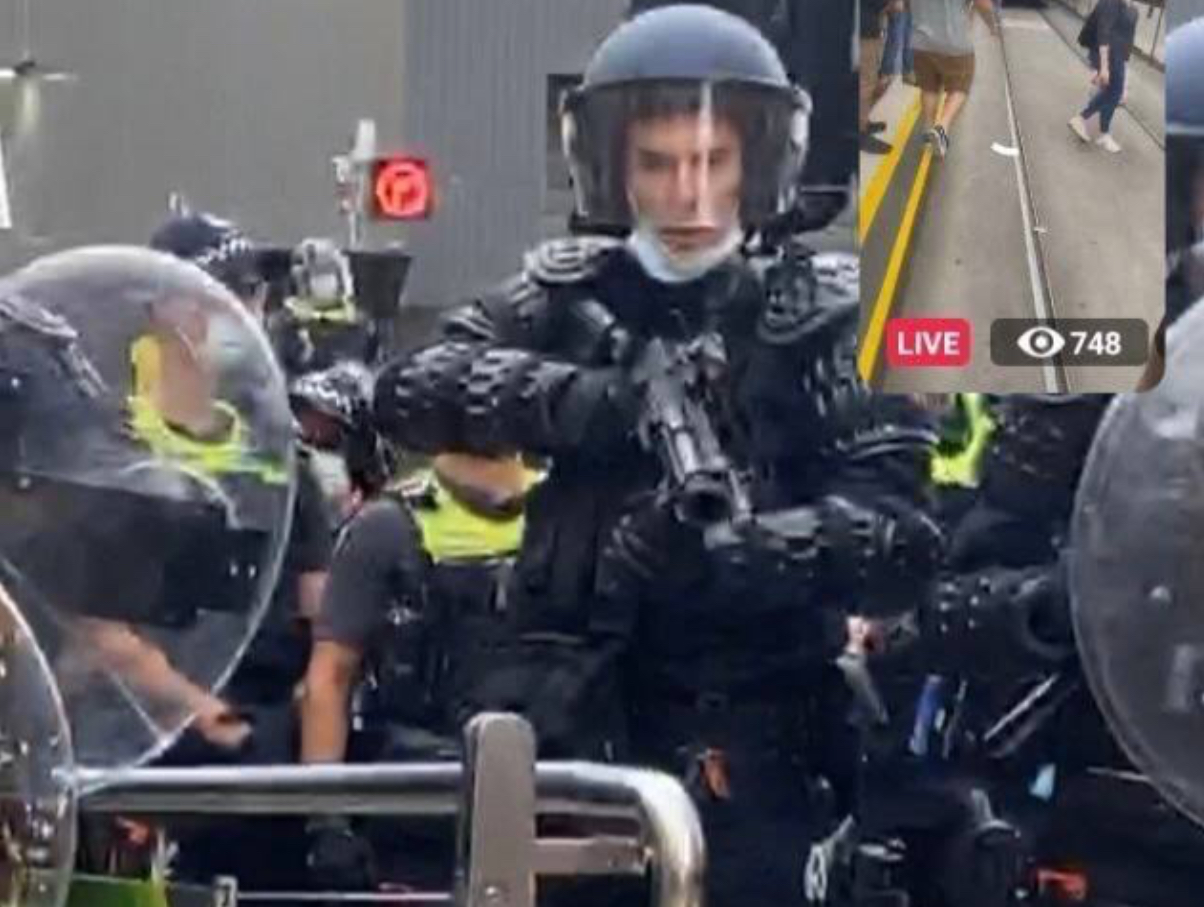 More importantly, the dictatorship needs money to keep coming in. If small business goes bust and the construction industry shuts down, the government has less money with which to bribe its police force to brutalise the people and the Lying Press to lie about it.
Which means that when Dan has to speak with his own master, he may feel a little uncomfortable.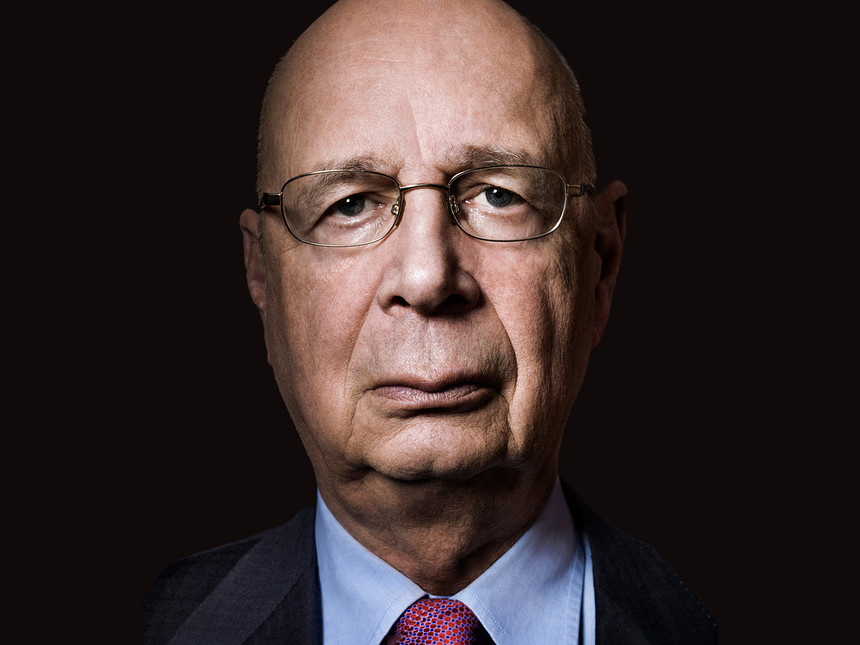 Subscribe to XYZ on Telegram, Bitchute, Twitter and Gab.