A peaceful protest by NSN activists has once again been marred by Antifa terrorist violence and Victoria Police obstruction. Today, Thomas Sewell's men assembled in front of Parliament House in Melbourne to peacefully protest against mass immigration. They arrived early, quickly occupying the Parliament House steps.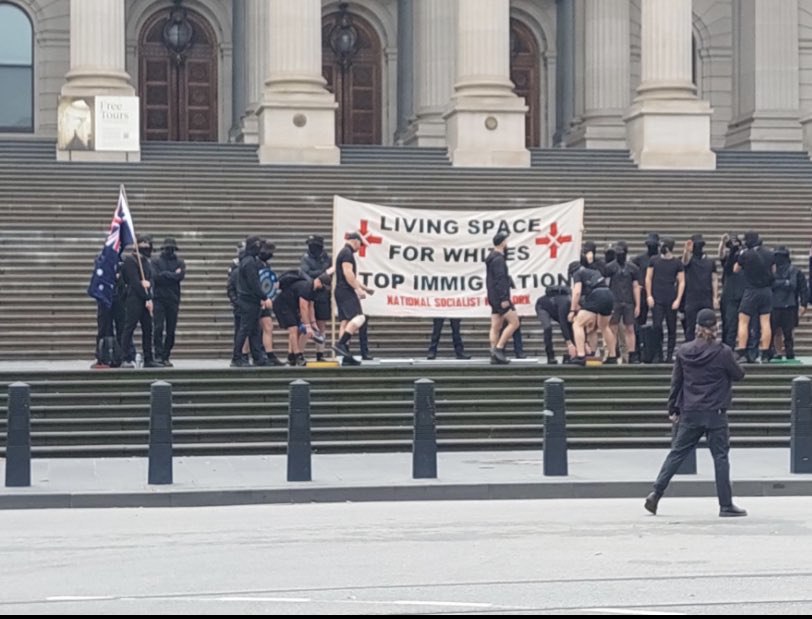 However, they were soon obstructed by Victoria Police who assaulted numerous members to prevent them from protesting against their own replacement.
Victoria Police obstruct White Australian activists from protesting against their demographic replacement. pic.twitter.com/Bn24BTvUZC

— XYZ (@itsyourxyz) May 13, 2023
Thomas Sewell summarised the incident:
Victoria Police assaulting us while we peacefully demonstrated on the steps of parliament today. They pepper sprayed us then attacked us while we were standing with our banner.
Living Space for Whites.
Stop Immigration.
Protest shut down by Police tyranny, they won't allow White Australians to peacefully assemble in opposition to our racial replacement.
They then took up a position on Spring Street where they displayed an excellent banner emblazoned with the slogan, "Living Space for Whites, Stop Immigration".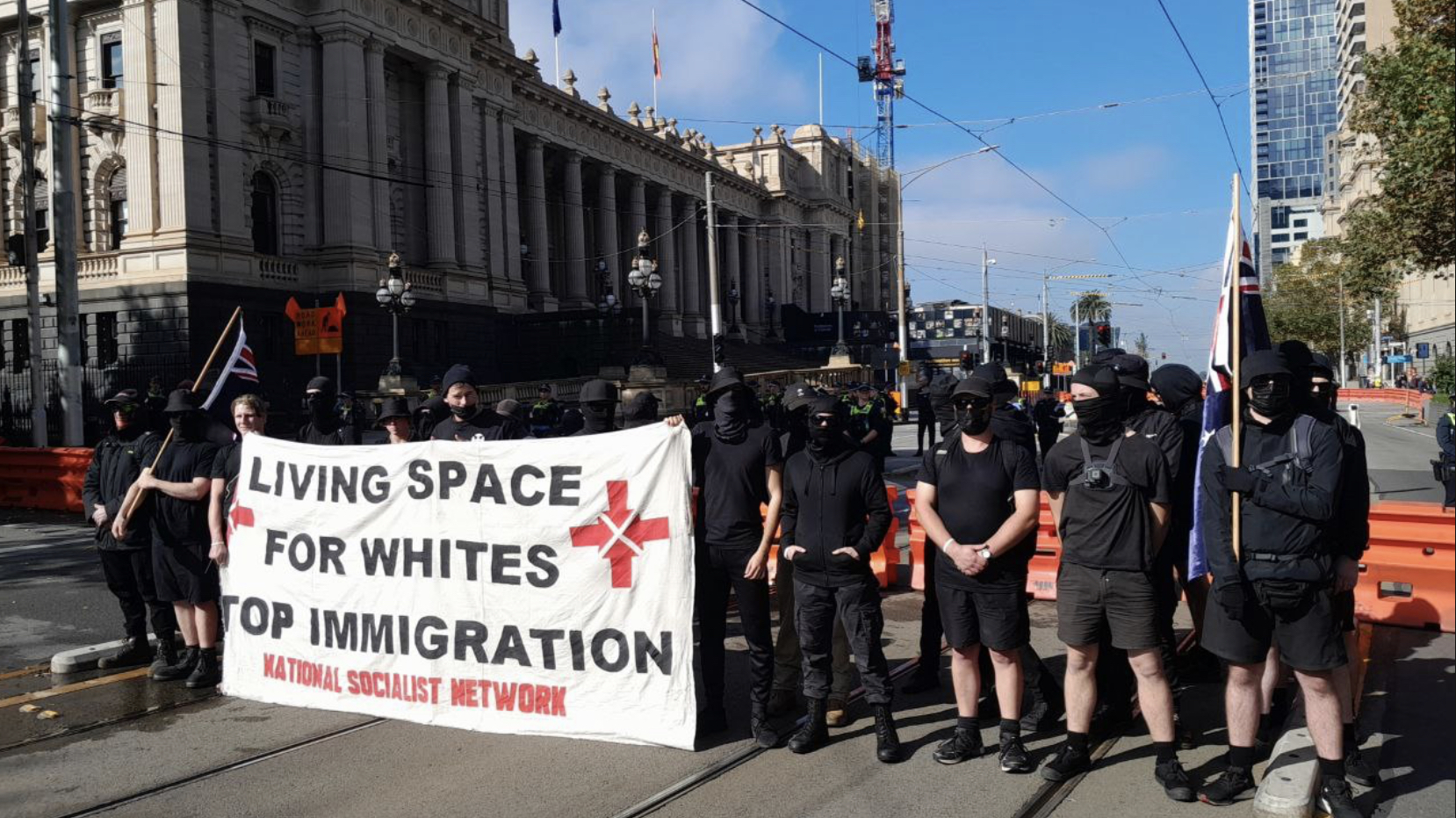 Throughout the morning, Antifa terrorists attempted to rush the peaceful protesters but were thwarted by Victoria Police. Naturally, they incited violence online and complained that Victoria Police prevented them from committing political violence, ie terrorism.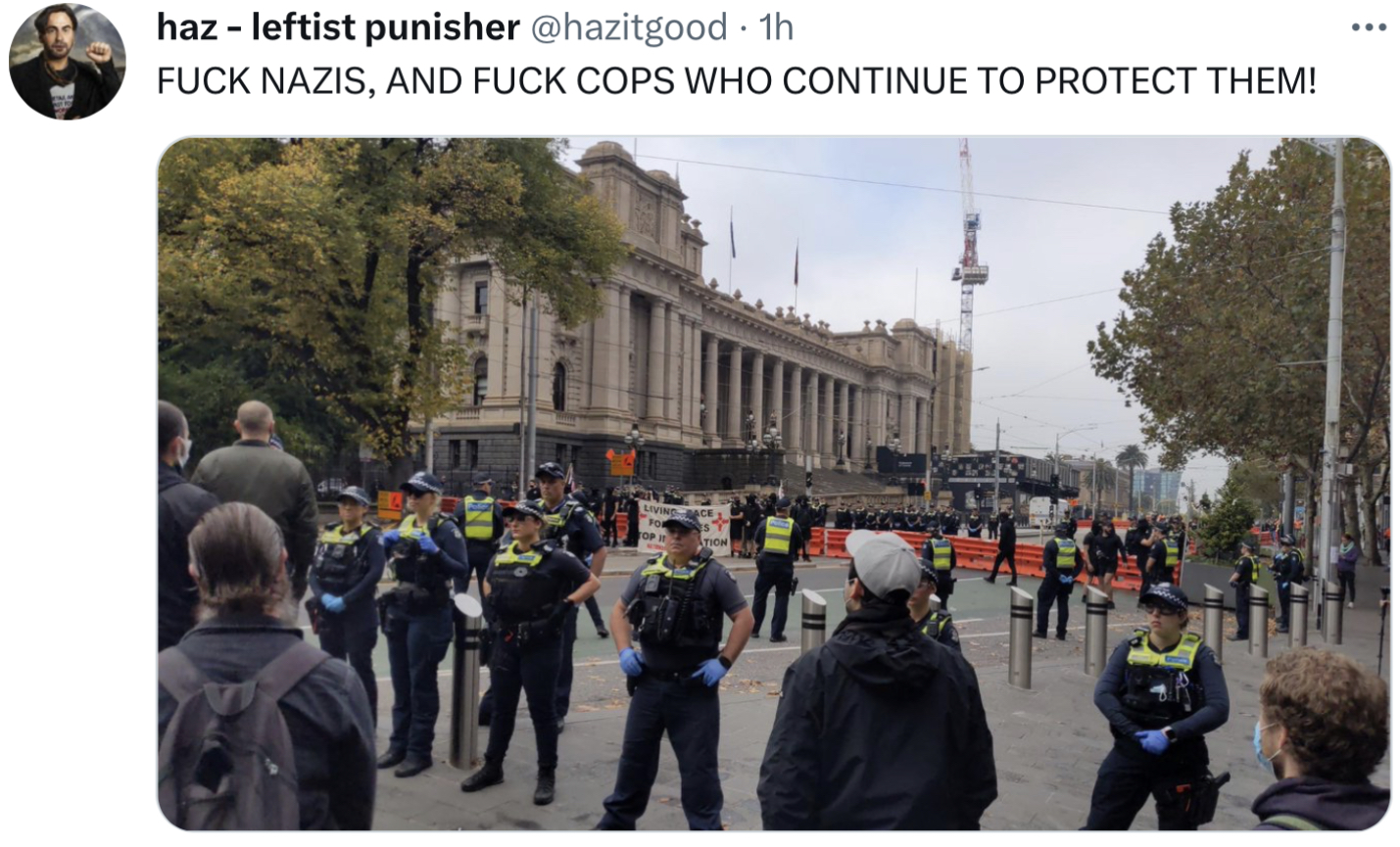 Once given a move on order, NSN members peacefully left the Parliament House precinct. Antifa terrorists in turn attempted to attack the Australian nationalists and threw projectiles at them, but were crushed by Victoria Police.
An online Antifa terrorist account practically admitted to slashing the tires of one of the NSN members.
Nazis are currently holed up in Fitzroy gardens being protected by cops. They can't leave because someone has allegedly slashed their car tyres. pic.twitter.com/dihXImfrOg

— 161ABX (@161albury) May 13, 2023
One Antifa terrorist also attacked jewish journalist Avi Yemini with a metal bar.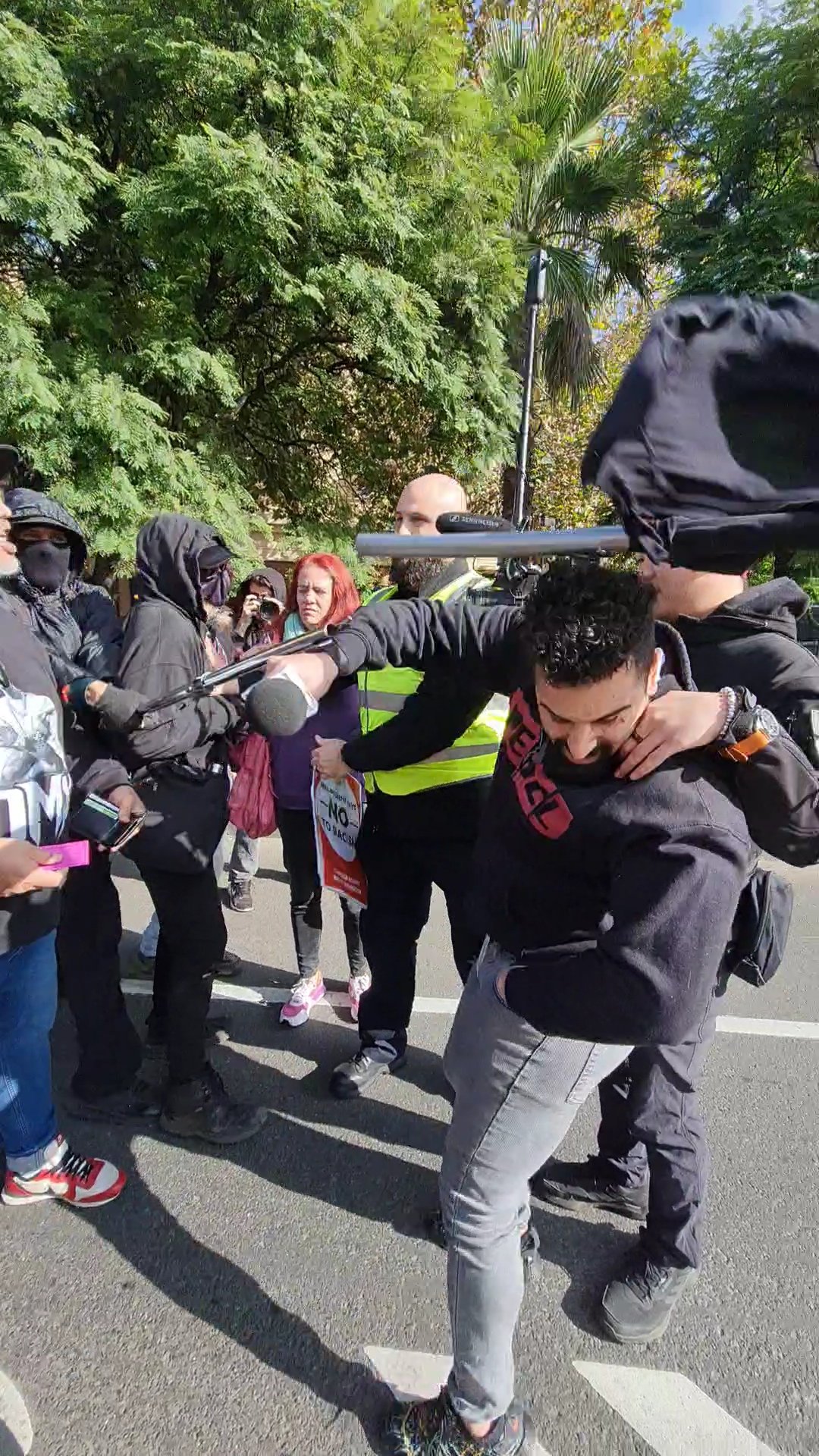 Australia is expected to receive an estimated 600,000 to 700,000 migrants in the next two years alone. Census data reveals Anglo Australians are already a minority in Australia, so the reopening of Australia's borders post-lockdowns will further swamp native White Australians.
Rival foreign gangs regularly bring violence to Australian cities. Australia is projected to suffer a shortfall of 212,000 houses in coming years as our infrastructure struggles to cope with the influx.
This is what Australia's housing crisis caused by mass immigration looks like. pic.twitter.com/r5wldExLpd

— XYZ (@itsyourxyz) May 12, 2023
Nearly every elected politician in Australia supports mass replacement immigration, and the last one to oppose it at a federal level, Fraser Anning, has been all but banished from the country.
Thus the only people who are going to speak up for the right of ordinary Australians to not be replaced in our own country are ordinary Australians.
Subscribe to XYZ on Telegram, Bitchute, Twitter and Gab.