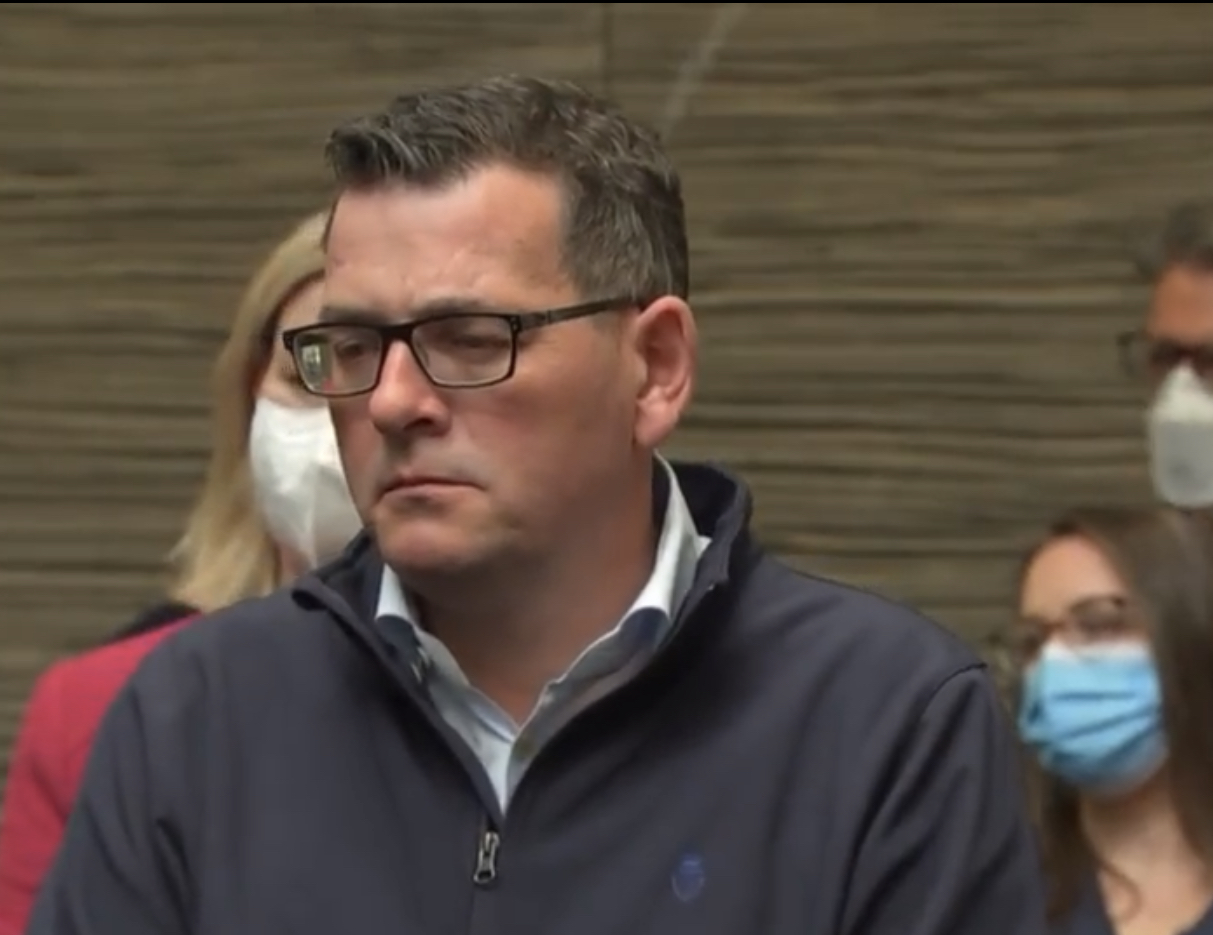 Daniel Andrews is getting hammered over a 2013 traffic accident with a young cyclist. This whole affair is suss af:
A young man injured in a car crash involving Daniel Andrews' wife, Catherine, in 2013 has engaged a lawyer and is considering his legal options.
It is not known what kind of claim he hopes to bring, or against whom.
Ryan Meuleman was seriously injured and spent 11 days in hospital after the crash at Blairgowrie in the Mornington Peninsula in January 2013. According to a report in the Herald Sun on Thursday, day two of the state election campaign, Meuleman secured an $80,000 compensation payout from the Transport Accident Commission, paid after he turned 18, but the family was concerned about the process.
The Age has confirmed that Meuleman, now 24, has engaged lawyer George Defteros, but Defteros said it was still "early days".
The Age has confirmed that Meuleman, now 24, has engaged lawyer George Defteros, but Defteros said it was still "early days".
He was waiting on documentation from previous solicitors and other information before any potential claim could progress, he said.
When asked when the family approached him, Defteros said that information was privileged.
Andrews' wife Catherine was driving a taxpayer-funded 4WD when the then 15-year-old cyclist was hit, and the then opposition leader was in the car, along with their three children.
Meuleman told News Corp he was unable to speak to officers who visited his house after he was discharged from the Royal Children's Hospital.
"They did not come back at any time thereafter to get a statement from me," he told the Herald Sun.
The kid has practically been Epsteined.
Ryan told the publication he never gave a police statement to detail his version of events and felt he was "used as a pawn".
In 2017 Daniel Andrews told reporters the young man on the bike ploughed into the side of the car.
"He was absolutely T-boned. The car, he hit it at such force. It was literally inside the car. That's how much the windscreen was depressed," he told reporters at the time.
No charges were laid at the time. Police who attended the scene did not breathalyse anyone, in breach of standard operating procedures. The officers were given a warning, but were ultimately cleared of any wrongdoing.
Funnily enough, the security camera footage of the moments Epstein didn't kill himself has mysteriously disappeared…
This failure – and a subsequent refusal by Victoria Police to release crash documents requested by media under freedom-of-information laws – prompted the Independent Broad-based Anti-Corruption Commission to review police handling of the incident.
IBAC made it clear at the time that it was "not investigating the incident or the conduct of the Premier Mr Andrews, or any member of his family".
IBAC cleared police of wrongdoing in their internal investigation of the incident in December 2017.
When contacted for comment on Thursday, a government spokeswoman referred to the premier addressing the concerns in 2017.
Andrews responded to questions about the crash at a press conference on Thursday. "I've canvassed those matters in great detail and I've got no further comment to make," he said.
Wrong.
A child's life was forever changed.

This is Andrews today, after rolling out a cancer pt to prop up his political optics.#AndrewsMustGo pic.twitter.com/HaSkZgQ0bY

— DJMS (@davidjmsamson) November 3, 2022
Daniel Andrews was repeatedly asked multiple questions regarding different aspects of the incident and he repeatedly refused to answer any questions. He used the "I've already answered that question" lie as a cope to get out of answering the questions.
As Daniel Andrews becomes increasingly desperate to bribe Victorians to vote for him in this month's state election, more and more stories regarding his corruption and blunders are being allowed to pass the gatekeepers of the Lying Press. It could be that they have seen the polling and know he will be trounced, and are preparing to feed him to the wolves.
As gratifying as it would be to see Daniel Andrews face punishment for his crimes against Victorians during the Covid lockdowns of 2020-21, it will be important to press home the retribution against all the officials responsible.
One last point.
I made the Epstein quips for a reason. We know that Geoffrey Epstein and Ghislaine Maxwell blackmailed Western officials on behalf of Mossad to further the interests of the cabal.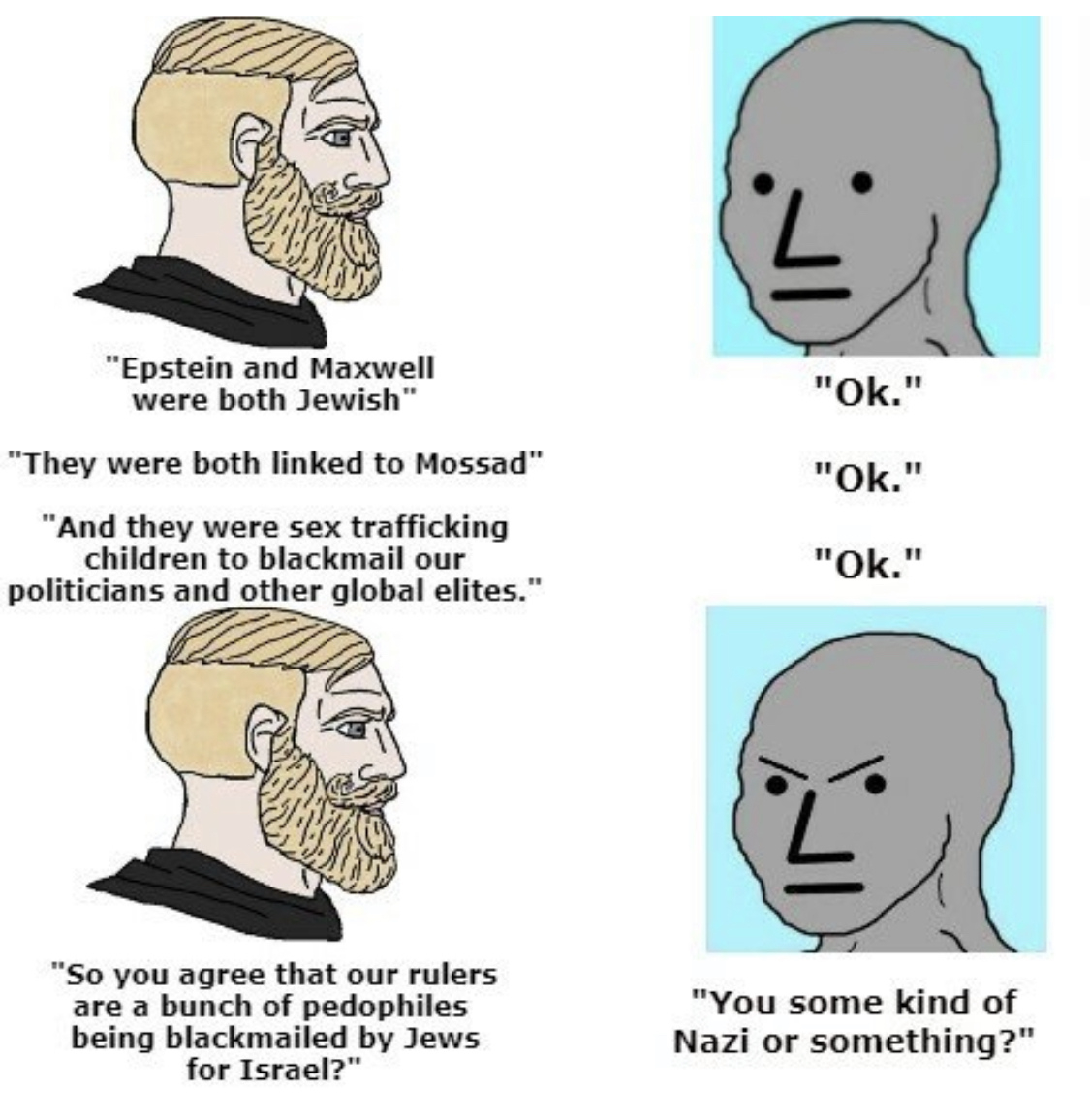 Thus we know that politicians are forced to do the bidding of the cabal by having dark secrets which the powers that truly rule this world can hold over them. There are several incidents in Daniel Andrews' distant and less distant past for which we have never received satisfying explanations.
He seems like the sort of guy who is very blackmailable, and it could be a reason he was chosen to implement the harshest lockdown in the Western world.
Subscribe to XYZ on Telegram, Bitchute, Twitter and Gab.