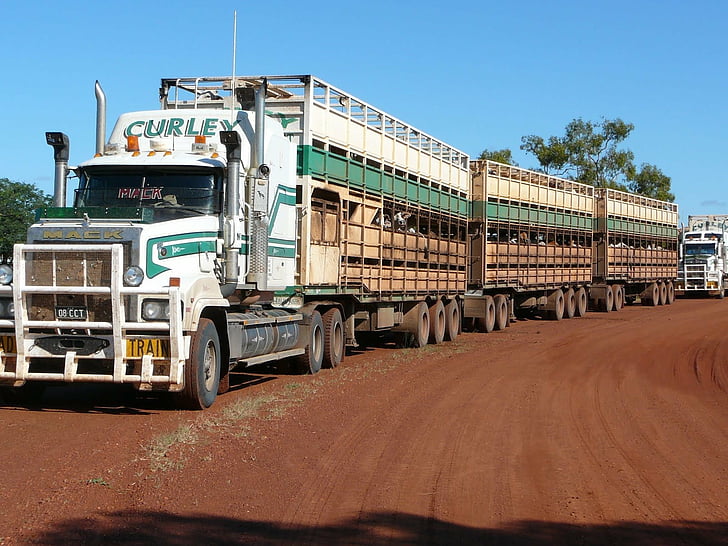 The ABC has finally caught up with XYZ News, finally reporting that we can expect shortages of basic goods in coming months:
Crucial industries face "massive disruption" in coming months as more and more workers are taken out of action after being deemed close contacts, a prominent epidemiologist has warned.
It might mean fewer items to choose from on supermarket shelves, or having to wait even longer for online shopping to arrive at your door.
Staffing headaches emerged across many Sydney workplaces this week after a recent surge in COVID-19 case numbers, which hit a new high of 5,715 in NSW on Thursday.
Based on available data, Professor Alexandra Martiniuk from the University of Sydney said a rough estimate put the number of close contacts somewhere between 23,000 and 80,000 for that day alone.
This confirms the estimate XYZ News made last week after one person caused over 700 degenerate Melburnians to "self isolate" after attending two bars. When you do the maths, if thousands of people are testing positive to Covid, the close and casual contact rules multiply the impact exponentially across the country.
It has a psychological impact too. To say nothing of Tim Paine being conveniently me-tooed not simply out of the captaincy but out of the Australian cricket team altogether, do you think it was an accident that the replacement captain, champion fast bowler Pat Cummins was deemed a "casual contact" and banned from playing in the Second Test in Adelaide? A high profile Aussie attends a restaurant, then can't do anything for the next week. If it can happen to the captain of the Australian cricket team it can happen to anybody. This sends a message to the entire country.
Many people I know are not even trying to do anything or go anywhere this summer. Everyone is staying home and out of the way. Normies are scared of Omicron, conditioned by 2 years of restrictions to factor likely disruptions into their decision making. They're just taking it.
"Even if Omicron was so mild it caused zero hospitalisations, the disruption to our society and health system in terms of workers isolating is massive, especially in crucial workplaces such as food, healthcare and transportation," she said.
"Industries you don't often think of such as sewerage workers, firefighters, journalists might also find themselves struggling to have enough staff to keep going."
Industry groups say they are bracing for the months ahead.
Simon O'Hara from Road Freight NSW, the peak body for trucking operators, said the industry was already struggling to retain exhausted workers, which would likely compound upcoming challenges.
"The average truckie is a 58-year-old father or grandfather, who might choose to do something else rather than put themselves on the line," he said.
"They're the ones that have had to deal with the border crossings, get the brain ticklers — sorry, COVID tests — all the time, and often have to adhere to inconsistent rules."
Now that the truckie strike appears to have been averted it is safe to acknowledge that truckies bear the brunt of ridiculous Covid and vaccine mandate restrictions. Having said that, it does appear that shortages in NSW supermarkets earlier this year were due to the very factors outlined in this article. Isolation rules for positive cases and those deemed "contacts" is disrupting the entire supply chain.
"Freight will be affected more than others with the growing case numbers," Mr O'Hara said.
"Taking containers off ports, bringing them to customers, along with how well products are stocked at businesses — this will all be affected in coming months."
Australian Food and Grocery Council CEO Tanya Barden said manufacturers were also poised to tackle workforce challenges arising from the new Omicron variant.
"We are alert to the issue and it is something we are concerned about on top of other supply chain pressures, such as pallet shortages, that food and grocery manufacturers are dealing with," she said.
The idiotic response of governments to Covid is causing supply chain issues globally, with flow on effects causing havoc in many unforeseen ways. Panic buying has hamstrung efforts to manage Australia's supply of an additive to diesel fuel after China limited the export of Urea. Furthermore, insane climate policies are causing an energy crisis to ripple across the globe.
In summary, the predictions in early 2020 that disruptions to the world's supply chain triggered by lockdowns and border closures would cause shortages of basic goods in Western countries is coming to fruition two years later. Those of us who stocked up in February 2020 (or earlier) will soon reap the reward for our foresight. The Great Toilet Paper Panic of April 2020 is going to look like a picnic.
Subscribe to XYZ on Telegram, Bitchute, Patreon, Twitter and Gab.