Yesterday the new premier of NSW Dominic Perrottet pushed forward the reopening date for the state. The AMA signalled its disapproval and the CHO, Dr Kerry Chant was absent from the premier's press conference amid rumours that she had her nose out of joint.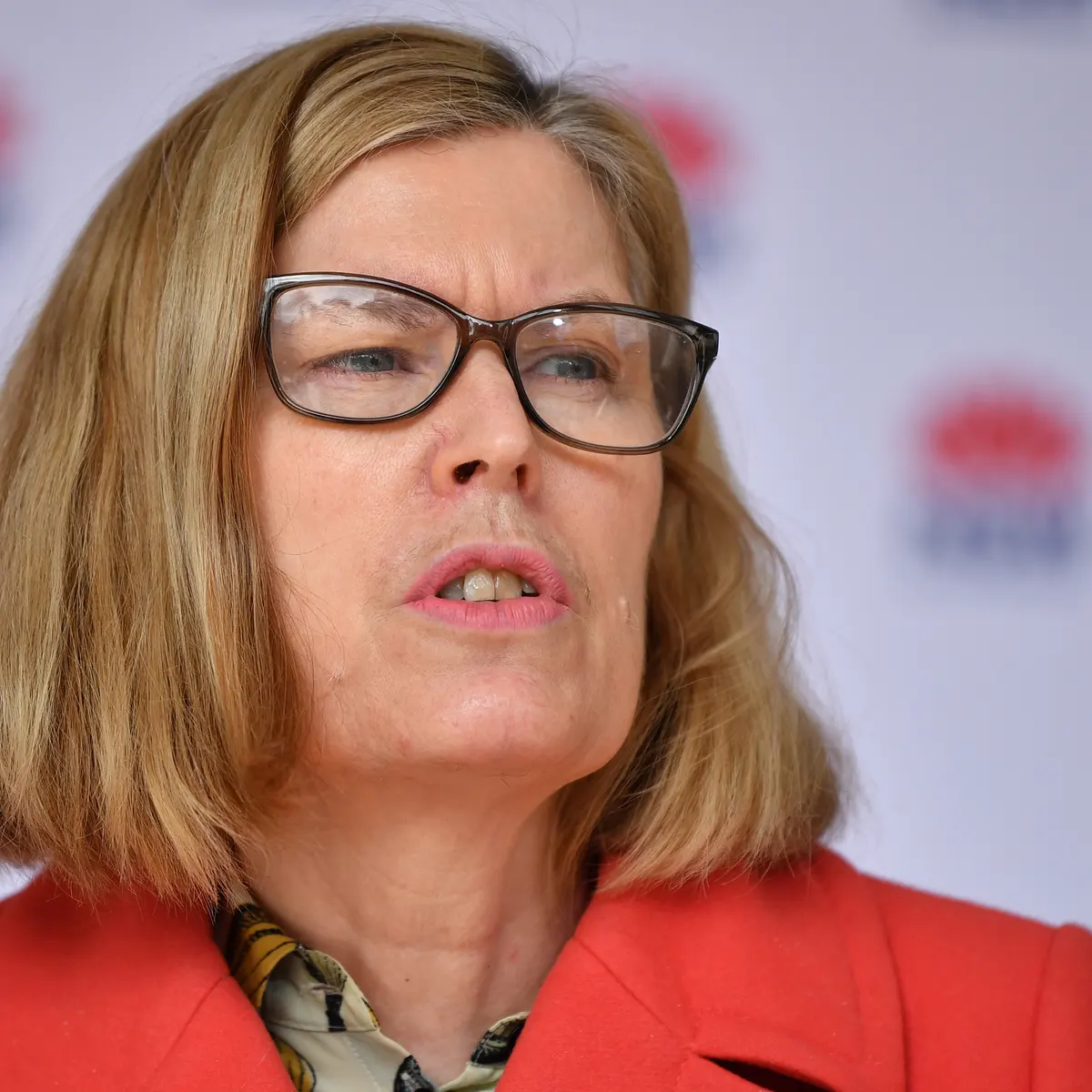 Today she popped up to announce that a new strain of the so-called Delta Variant had been discovered. It's the sort of thing which could derail an early reopening.
Another 646 new Covid infections and 11 deaths have been recorded in NSW as the state's top doctor revealed a new Delta variant had been detected.
Chief health officer Kerry Chant also announced the new figures and said the deaths included two women and nine men.
She also revealed the details of a new Delta strain emerging in NSW, along with a worrying surge in cases in the Hunter Region north of Sydney.
Genomic sequencing revealed the new variant, which she said was different to "current strains circulating in Sydney".
"There's no indication that this new strain presents any differences regarding transmission, vaccine effectiveness or severity," Dr Chant said.
So it's not really that different, is it? This is being labelled "a new Delta strain", so really it's just a variant of a variant.
"There are currently eight cases identified with this particular Delta strain – seven people in one household and one additional case.
"We're undertaking some investigations into the source and how the transmission occurred and we'll update you when any information is available."
This all sounds very vague, Kerry. Kind of like you have cracked it because the men didn't listen to you so you pulled a few strings to get your way. Or did a certain Big Pharma lobbyist make you do it?
Either way, this "new variant" sounds contrived and it is certainly convenient. Chant is now urging NSW residents to push toward a 90% vaccination target.
Consider the following:
Last week both the NSW Premier and Deputy Premier resigned amid the fallout of an ICAC corruption investigation.
Victorian Premier Daniel Andrews is under pressure to resign amid an IBAC corruption investigation.
The new NSW premier pushes forward the state's reopening, only to face pushback from the AMA and the announcement of a new Delta strain by the CHO.
Clive Palmer has pointed out that a Big Pharma lobbyist in Sydney has the whole NSW Liberal Party in his pocket.
Evidence has emerged that the Victorian government is paying actors to scare people into taking the dangerous vaccines.
There is evidence that public officials invert the data whenever they are called out for presenting figures which disproved the "pandemic of the unvaccinated" myth.
South American governments have revealed that Big Pharma companies demanded public assets, including military bases, as collateral to ensure they would be paid for their deliveries.
Several African and Central American leaders have mysteriously died when they pushed back against Big Pharma companies.
It looks like big pharmaceutical companies have crossed over the line from commerce to politics, and are including policy demands in their contracts of sale. Such policy demands could include vaccination targets, mandatory vaccinations and the dates by which these must be imposed. To meet said demands, governments are being given protocols with which to motivate vaccine uptake and they are being encouraged to bend the truth.
Supposed democratic "jurisdictions" desperate for a way out of the endless lockdown cycle – a policy itself heavily influenced by international institutions – are being hijacked by multinational corporations intent on making the killing of a lifetime.
In Australia, what this means is that Big Pharma has been exploiting Australia's federalism to play off the states against Canberra.
Something is going on.
It is possible that Scott Morrison, who has spoken very highly of Perrottet, is finally throwing his weight around to regain control of the Commonwealth. If so, the shadow theatre we have seen so far could break out into open hostility.
Subscribe to XYZ on Telegram, Bitchute, Twitter and Gab.