Australian politicians are falling over themselves to virtue signal to pedo freaks in the wake of the epic rally on the steps of Melbourne's Parliament House on Saturday.
Victorian dictator Daniel Andrews never lets a crisis go to waste, yesterday flying the pedo freak flag at Victorian parliament.
There's a new flag flying outside the offices of the Victorian Government.

Because we'll always respect you.

And we'll always have your back. pic.twitter.com/Mw6hOuq10b

— Dan Andrews (@DanielAndrewsMP) March 21, 2023
Between flying the fake aboriginal flag, the fake Torres Strait islander flag and the fake sodomite flag, one wonders if there is any room left for the Australian flag let alone the Victorian flag.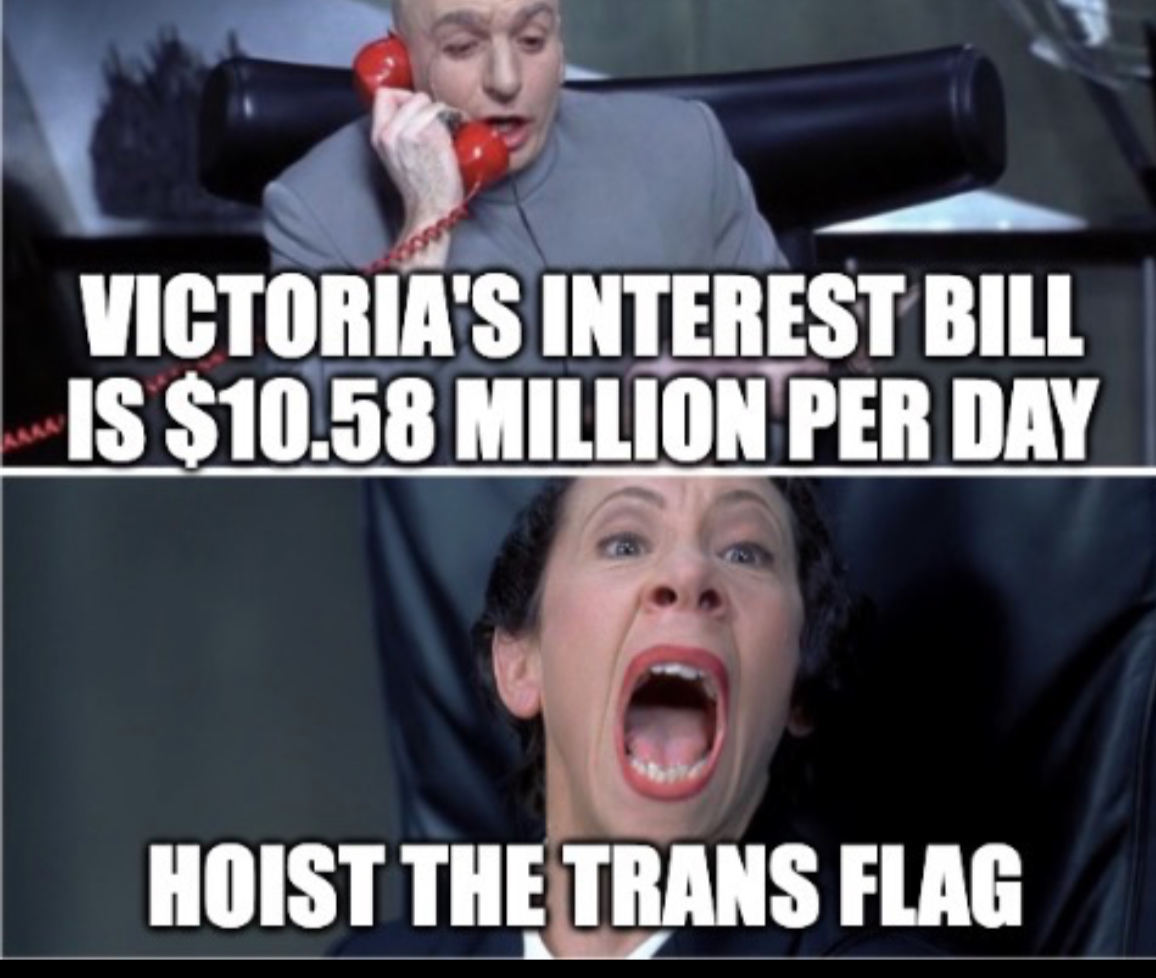 The fallout from the epic protest has gone all the way to the top, with Prime Minister AnAl taking the opportunity to virtue signal as well:
"There's no place in Australia for Nazi salutes and people basically paying tribute to Nazis who were responsible for the Holocaust."
The holocaust never happened.
The Victorian Liberal Party is moving to expel Moira Deeming, who attended the protest, for saying that women have vaginas, and federal opposition leader Peter Dutton yesterday in parliament grovelled at the feet of groomers, condemning the protest or something.
Dutton has previously admitted that he plans to support the so-called "voice to parliament", a tacit admission that his request for more information on the substance of the new chamber of parliament is a ploy to make it look like he is standing up for conservatives.
We all know the likes of Daniel Andrews and AnAl hate us, they want us dead and our children raped. The Liberal Party has demonstrated that it is useless in the face of this onslaught of hate against ordinary people and must be destroyed so that we can stand a chance.
You're basically with the evil White supremacists or you're with the pedo freaks.
Subscribe to XYZ on Telegram, Bitchute, Twitter and Gab.