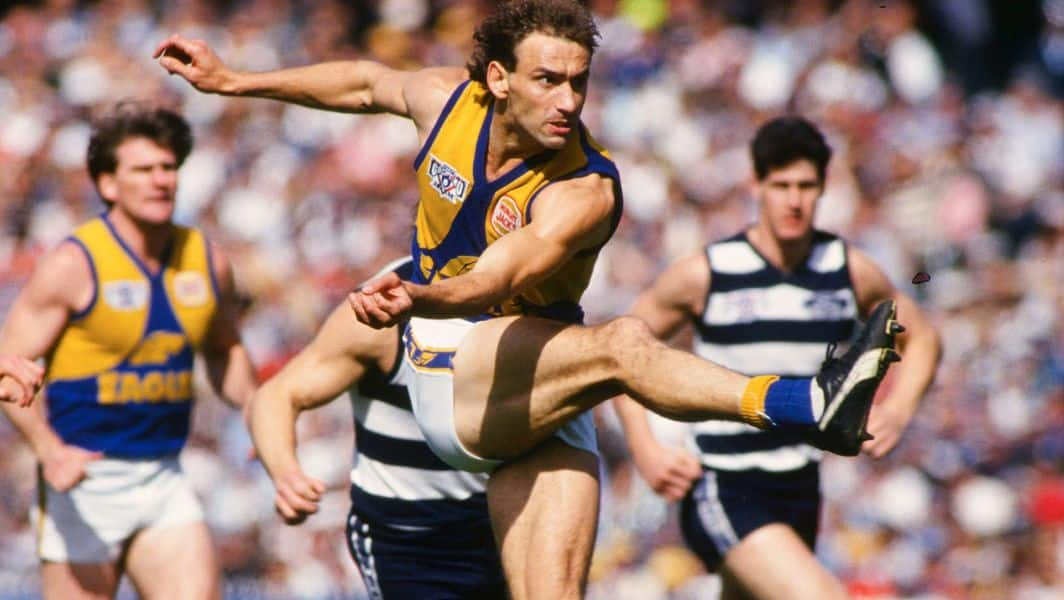 Another former Australian sports star in his early 50's has suffered a heart attack. This time it was West Coast Eagles premiership player and Norm Smith Medallist Peter Matera. Fortunately he survived:
AFL legend Peter Matera is lucky to be alive after sufferings a 'severe' heart attack at the age of just 53.
The West Coast Eagles great was rushed to Bendigo Hospital, in regional Victoria, on Sunday, where doctors put two stents placed in his heart.
A teammate of the two-time premiership player, Brad Hardie, broke the news but said he was not fully aware of his condition.
'We're not sure exactly the extent of it at this stage,' Hardie told Perth's 6PR radio on Monday.
'He's rehabilitating as we speak in a hospital in Bendigo, so get well Roo. He's a star.'
Shane Warne was 52 when he died of a heart attack in Bali earlier this year. Ryan Campbell is 50, and only narrowly survived a heart attack in April.
At the very least, that is a sample of 3 former top level athletes who were fit and in their early 50's who had heart attacks, one fatal, within the space of a few months.
That's what you call a pattern.
Aussie cricket legend Rod Marsh died of a heart attack the day before Warnie at the age of 74. Multiple current and former top level athletes have had heart attacks or myocarditis or other adverse reactions while on the sporting field in the last year and a half, and then there was that very weird early retirement by Ash Barty.
That's what you call a pattern.
Given that a dangerous, untested "vaccine" has been mandated worldwide for sports stars, and the rest of us, there should probably be some kind of investigation as to whether there is a link between Covid vaccines and heart attacks…
This matters because it is not just elite athletes who are copping it. Heart attacks in boys and young men are up. Kids are getting hepatitis. All cause mortality spiked in the Phillipines in 2021.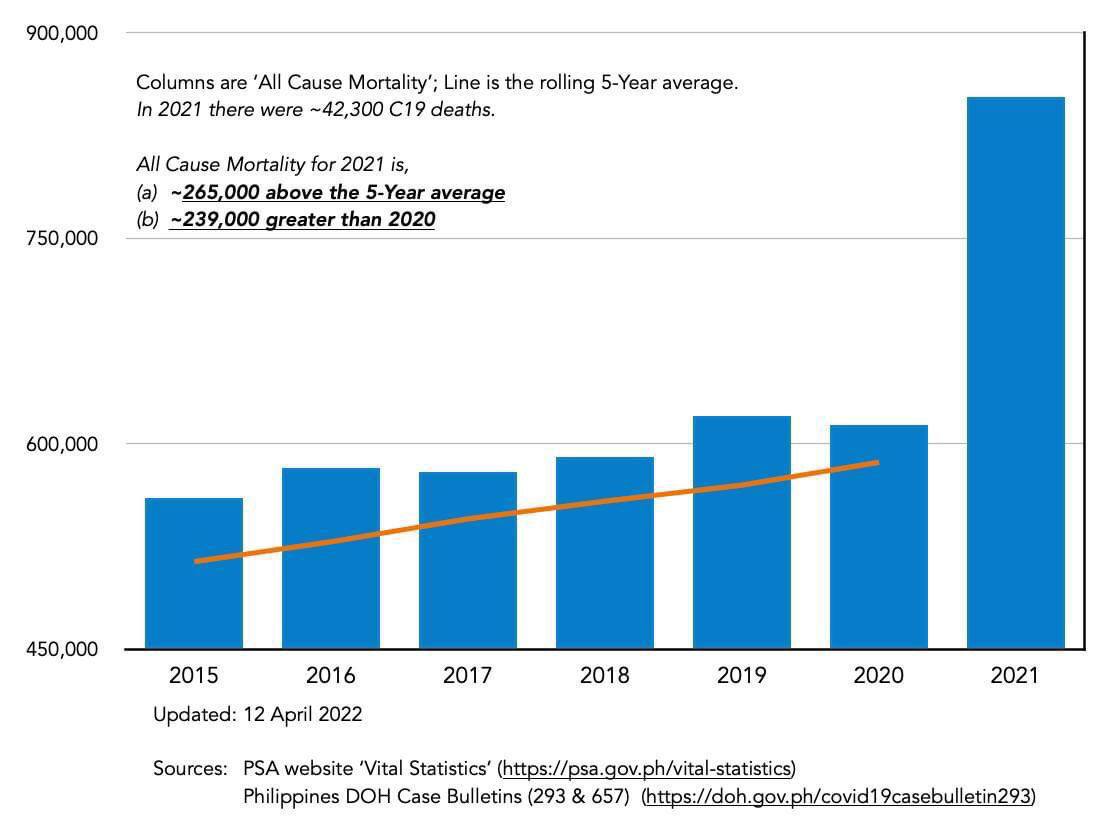 That's right, not 2020, but 2021.
What this looks like is that the vaccine carnage we are seeing on the sporting arena is just the tip of the iceberg. Lurking below the water is the greatest genocide of all time.
Subscribe to XYZ on Telegram, Bitchute, Patreon, Twitter and Gab.