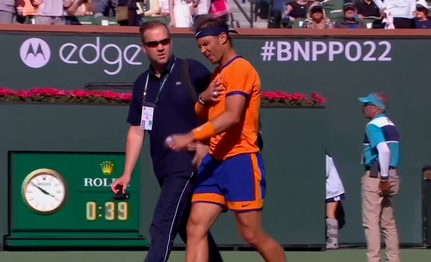 Tennis champion Rafael Nadal has stated he is suffering chest pains and breathing difficulties – symptoms consistent with Covid vaccine adverse reactions- after losing the final of the Indian Wells Tournament.
From Marca:
Rafael Nadal has revealed he struggled to breath throughout his straight sets defeat to Taylor Fritz in the Indian Wells final.
The Australian Open champion was 4-0 down in the first set, at which point he left the court for medical treatment. He improved when returning to the court, but lost 6-3, 7-6 (7-5) to Fritz, who became the first American to win Indian Wells since Andre Agassi in 2001.
"It's tough for me to breathe," Nadal told the press afterwards.
"When I try to breathe, it's painful and it's very uncomfortable.
"I don't know if it's something in the ribs. When I'm breathing, when I'm moving it's like a needle all the time inside here.
"I get dizzy a little bit because it's painful. It's a kind of pain that limits me a lot. It's not only about pain, I don't feel very well because it affects my breathing."
Nadal's 20-match unbeaten run came to an end on Sunday and he was gracious in defeat, despite not being able to play at his best.
"This is not the time to talk about this, even if it's obvious that I could not do normal things today," added Nadal.
"It's a final. I tried. I lost to a great player. It's not the day to talk about what's going on with me. It's his [Fritz's] day."
Nadal is expected to prepare for French Open, as he looks to win a record-extending 14th title at Roland Garros.
The world number three lost in the semi-finals to Novak Djokovic in Paris last year, but admits he is more worried about his body after being pushed for an answer about his breathing issues.
It has been suggested that Nadal has a pectoral injury but the symptoms described also match myocarditis and pericarditis, both of which have spiked since 2021 when Covid "vaccines" became available. These and other heart ailments have been listed among nearly 1300 side effects of one Covid vaccine.
A wave of on-field heart attacks swept the sporting world in 2021 resulting in several deaths. Recently, Australian cricketing legend Shane Warne died of a heart attack and former Essendon full forward Matthew Lloyd suffered from Bell's Palsy.
At this year's Australian Open tennis tournament in Melbourne, the Australian government deliberately lured the unvaccinated Novak Djokovic to Australia in order to expel and publicly humiliate him in order to intimidate unvaccinated Australians.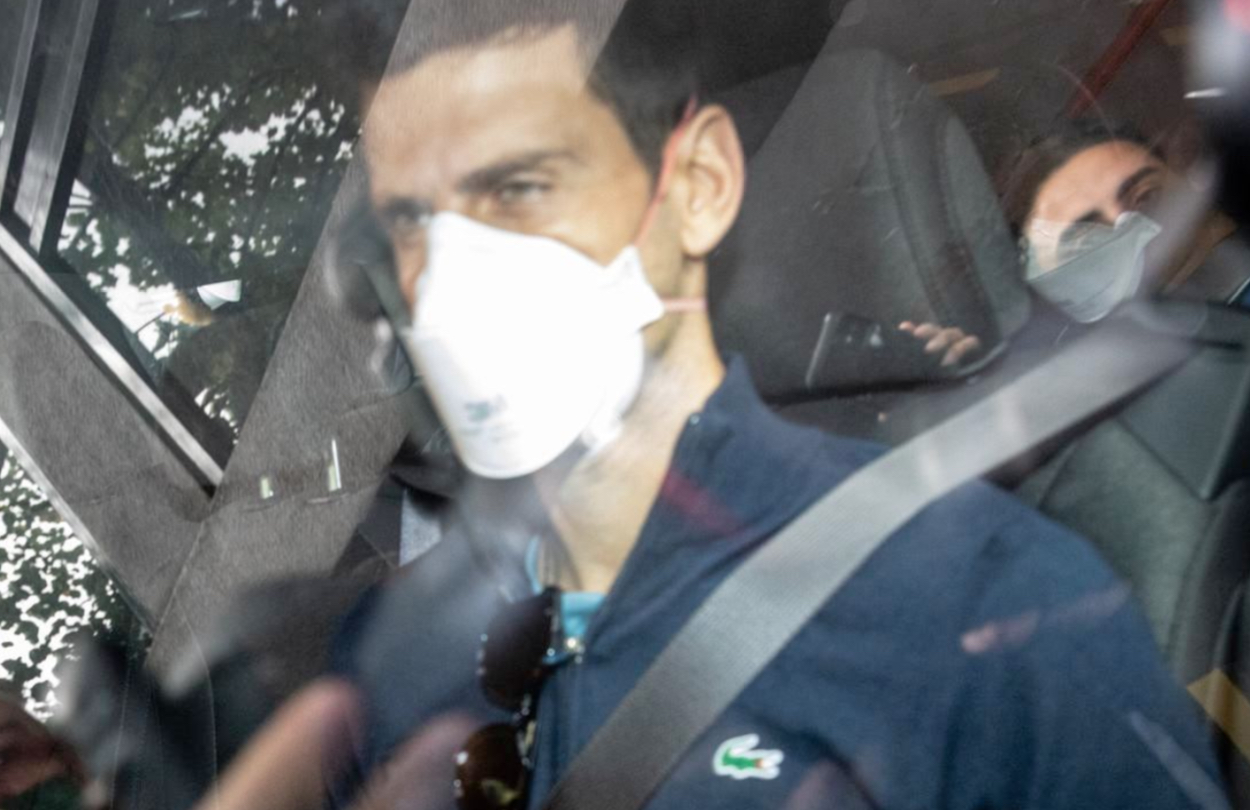 The vaccinated Nadal won the tournament. If Nadal's chest pains and breathing difficulties are indeed adverse reactions to a Covid "vaccine", then the consequences of a literal deal with the devil are plain for all to see.
Anyone who says the vaccine is dangerous is spreading misinformation. pic.twitter.com/lYQKoLOL9i

— Dean Anderson (@dean_a_1984) March 21, 2022
Subscribe to XYZ on Telegram, Bitchute, Patreon, Twitter and Gab.