Does this look to you like a guy who wants to go?
How do you rate Gillon McLachlan's tenure?

An emotional McLachlan has fought back tears as he announced he will step down as @AFL boss at the end of the 2022 season, after eight years in the job. 🏉

💻 Blog: https://t.co/mG26ecb3uw
Read more: 👉 https://t.co/8r9Sklj7oS#AFL pic.twitter.com/2TOmKi2zlc

— ABC SPORT (@abcsport) April 12, 2022
Gillon McLachlan is the Chief Executive Officer of the Australian Football League. Yesterday he announced that he will resign at the end of the year. His tenure has overseen the promotion of open faggotry: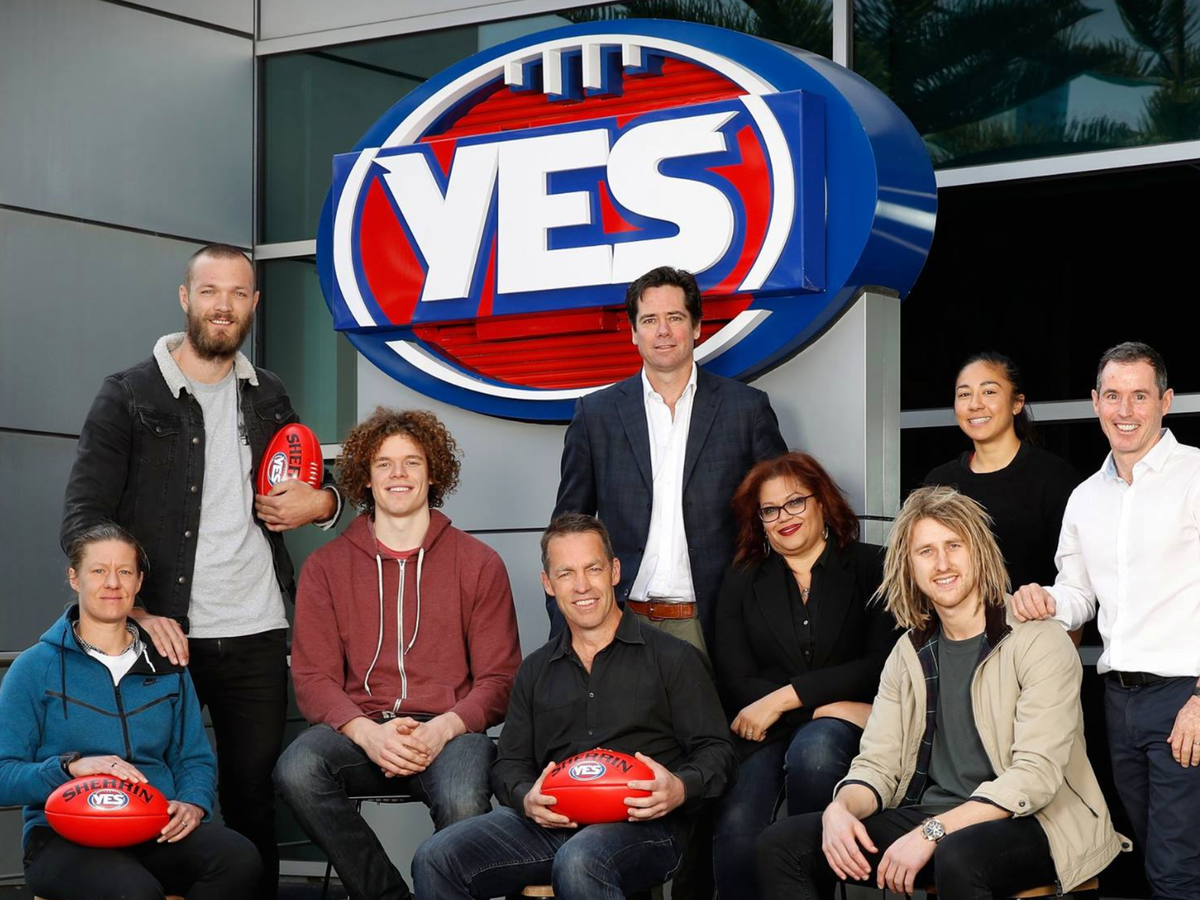 He has pushed an anti-White hate agenda: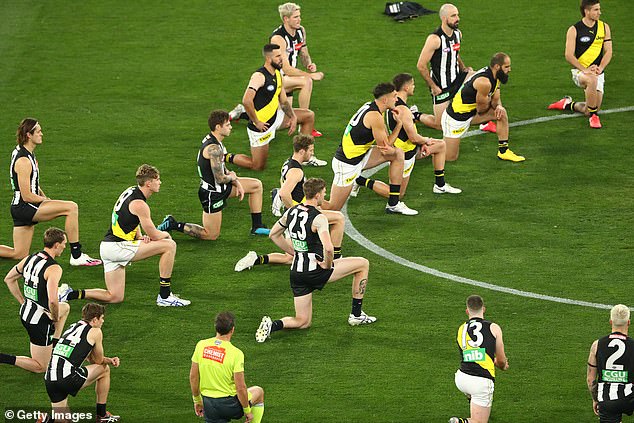 And he's wasted millions of dollars on a women's game nobody watches in a bizarre attempt to engineer young girls into butch lesbians. All it's done is increase incidents of horrific breast injuries.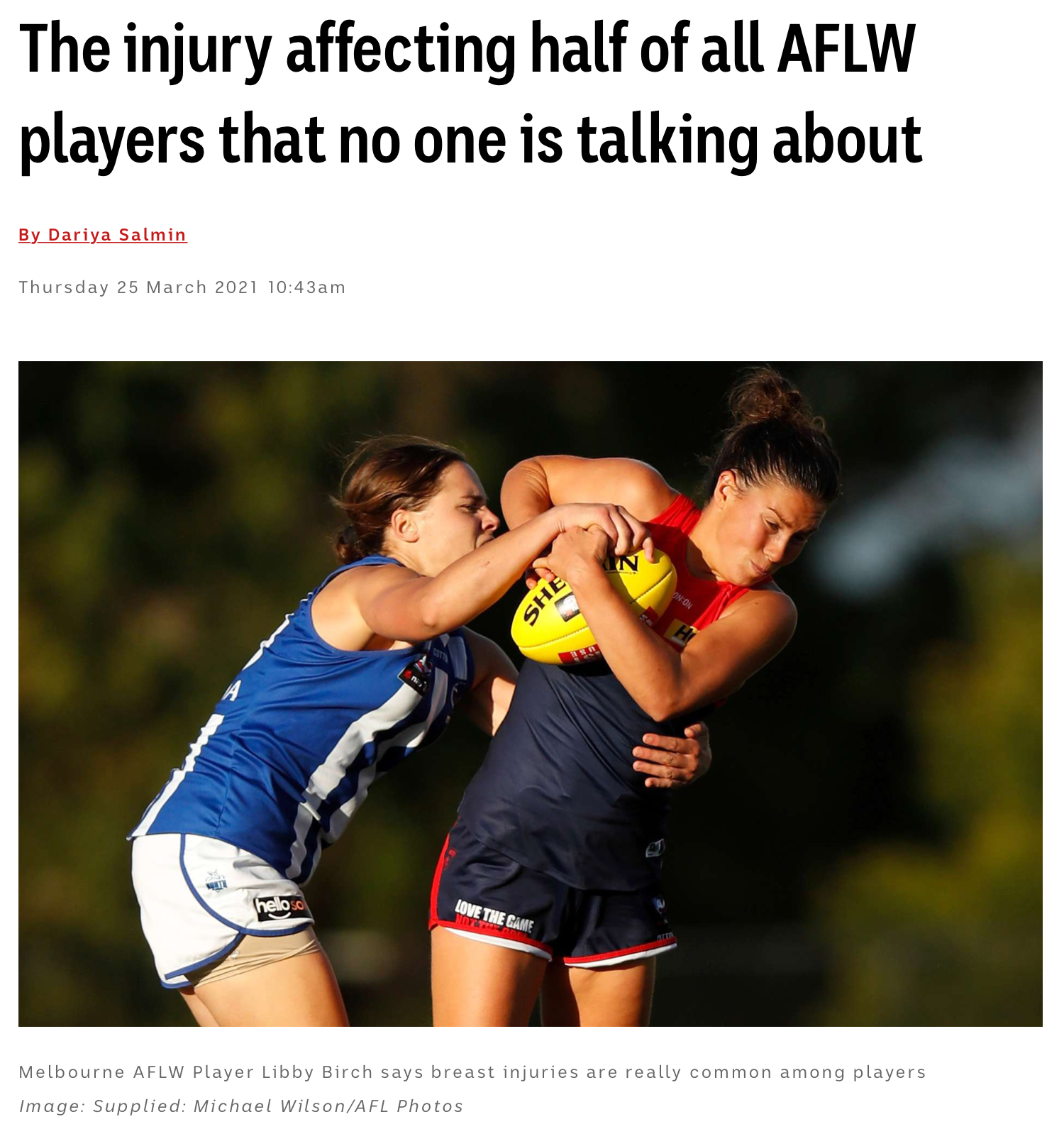 This legacy of destruction of what was once the best game in the world pales in comparison with his totalitarian decree that AFL players must submit to untested and dangerous Covid "vaccines" in order to keep their jobs.
Heart attacks, myocarditis, pericarditis and other heart ailments have swept the world and Australia in the wake of the so-called "vaccine rollout":
The QLD health minister says none of her "experts" can explain a sudden 40% increase in code-1 heart attacks, chest pains and respiratory issues.

In other news: I have a theory.

— Avi Yemini (@OzraeliAvi) April 12, 2022
These adverse reactions and others have plagued international sport in 2022, with a series of deaths, retirements and mysterious illnesses striking down several sporting icons, including Australia's greatest cricketer Shane Warne at the age of just 52.
The elephant in the room was finally acknowledged on Sunday when Footy Show hosts discussed the possibility that the not-vaccines were causing heart issues for players, and even Bell's Palsy for former Essendon full forward Matthew Lloyd.
This is the biggest news story on the planet. Mainstream Media football show hosts openly talking about adverse reactions sweeping the world after #OllieWines was hospitalised with an irregular heartbeat. pic.twitter.com/9azM3eFTz1

— XYZ (@itsyourxyz) April 10, 2022
The powers that be were hasty to reassert The Narrative, with Ollie Wines forced to claim that his heart ailment, which will put him out of action for several weeks, was "completely unrelated" to the vaccine. A member of the Lying Press was forced to blame the increase in heart conditions on Covid, and as a solution he encouraged people to take the dangerous vaccines which have caused this increase in the first place.
Well there was nothing surer than this response today after yesterday's suggestion that Ollie Wines heart issue and Matthew Lloyd's Bells Palsy could be linked to the jab pic.twitter.com/dISzdUv13D

— Craig Elphick (@CraigElphick2) April 11, 2022
In this context, for the AFL CEO to resign THE VERY NEXT DAY sounds just a little fishy. There are two primary theories:
He knows a deluge of heart conditions, on-field deaths and massive legal ramifications are about to hit the AFL in the next few years and he is getting as far away from the fallout as possible.
For allowing the questioning of the Covid Narrative on a football show under his watch, he has been forced to resign by whoever is pulling the strings.
McLachlan claims he made the decision after watching the Women's Grand Final:
Asked what sparked his conversation with Goyder on the weekend, McLachlan said watching the AFLW Grand Final in Adelaide convinced him the time was right to go.
One can understand how watching that thing would make one want to give up on life. But this doesn't sit right. Throughout the whole press conference McLaclan was looking over at somebody.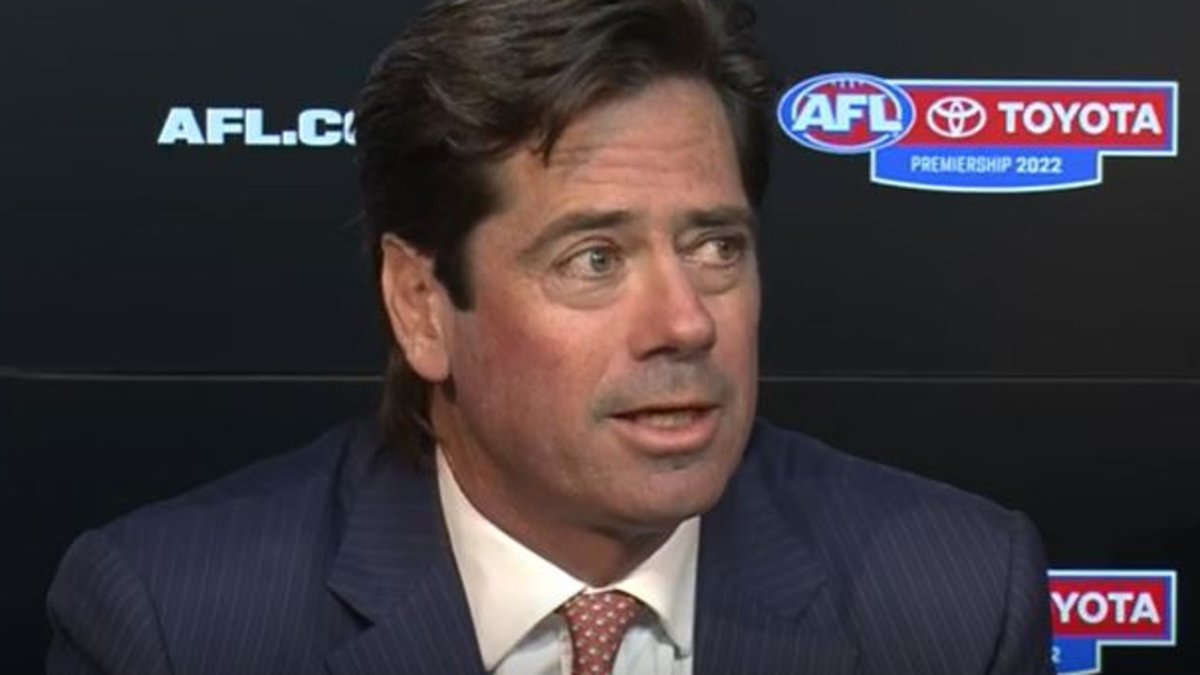 He looked scared. It came across as fake, perhaps not the emotion but definitely the reason for it.
This is just too much of a coencidence.
Subscribe to XYZ on Telegram, Bitchute, Patreon, Twitter and Gab.