The Covid not-vaccine killed Rod Marsh and Shane Warne in successive days last month, now it has nearly taken another former Australian cricketer, the "fit as a fiddle" 50 year old Ryan Campbell:
A former Australian international cricketer has been placed in an induced coma after suffering a heart attack.
Ryan Campbell, 50, who made five appearances for Australia and was a WA cricket mainstay, was with his children at a playground in London on Saturday when he collapsed.
A passer-by performed CPR before he was rushed to hospital.
Campbell, a wicketkeeper and batsman, had recently taken up a head coaching job in the Netherlands.
'He was here in Perth just last week and fit as a fiddle,' 6PR Radio presenter Gareth Parker tweeted on Tuesday.
Western Australia requires three jabs for entry. It is entirely possible that he had just had a "booster".
Parker said Campbell's family and friends who he caught up with while in Perth were in shock.
He added Campbell was in ICU and 'unresponsive' but was breathing on his own under the close care of doctors.
Last year a wave of heart attacks devastated international sport.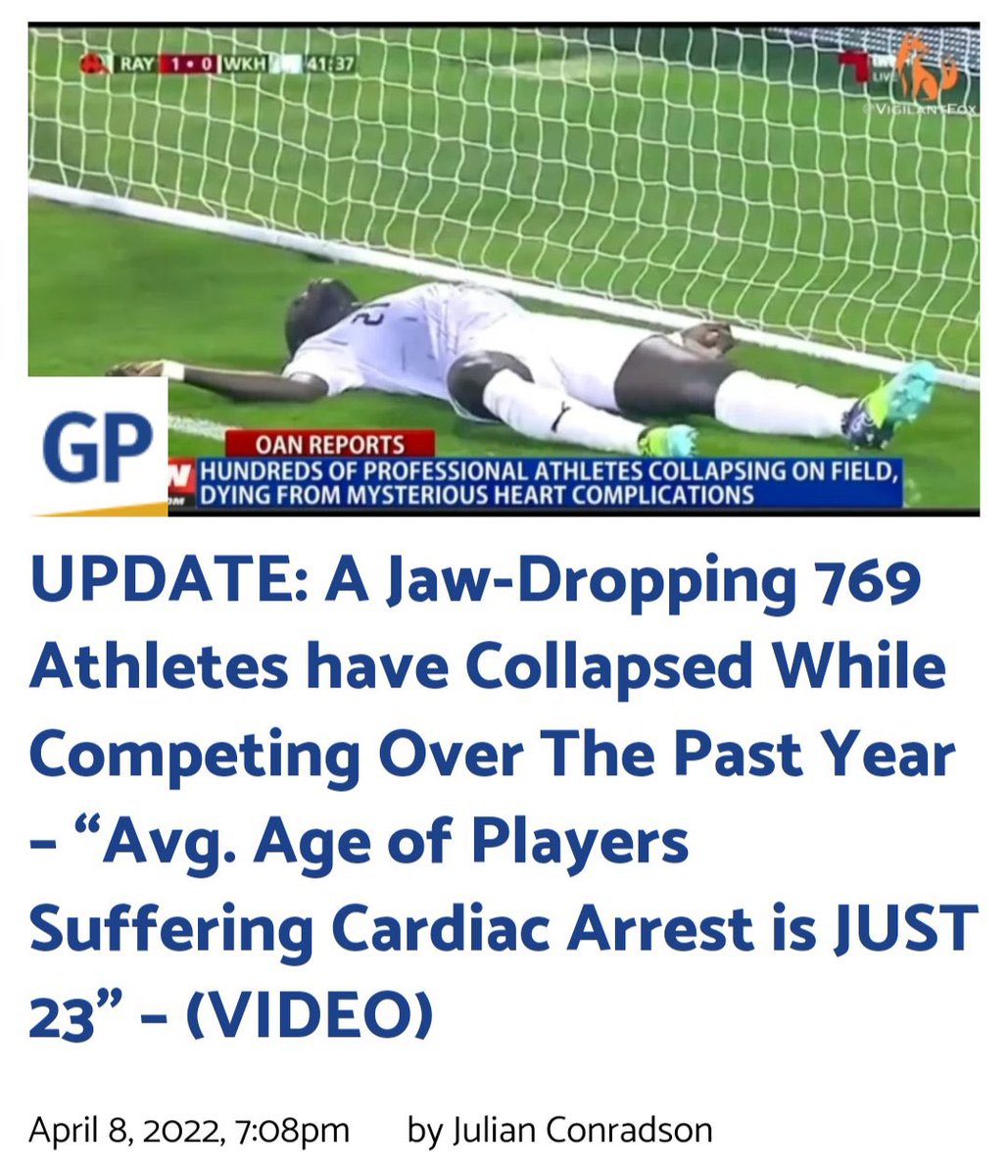 The carnage has continued this year, with professional tennis being particularly badly hit. World number one Rafael Nadal was hampered by a mysterious "stress fracture" in his rib at the Indian Wells tournament, apparently, and the women's number one Ash Barty recently announced her retirement after winning the Australian Open at the age of just 25.
Similarly, the shock retirement of AFL CEO Gillon McLachlan only adds to speculation that vaccine mandates are causing deep distress to elite athletes. It came just days after Brownlow medalist Ollie Wines was hospitalised with myocarditis, and panellists on the Sunday Footy Show let it slip that basically all the players and all their families know it was because of the vaccine and they could be next:
This is the biggest news story on the planet. Mainstream Media football show hosts openly talking about adverse reactions sweeping the world after #OllieWines was hospitalised with an irregular heartbeat. pic.twitter.com/9azM3eFTz1

— XYZ (@itsyourxyz) April 10, 2022
It was hastily followed by a sloppy cover up where everybody recited their lines that it was nothing to do with the vaccine and they love Big Brother.
Well there was nothing surer than this response today after yesterday's suggestion that Ollie Wines heart issue and Matthew Lloyd's Bells Palsy could be linked to the jab pic.twitter.com/dISzdUv13D

— Craig Elphick (@CraigElphick2) April 11, 2022
As predicted, Covid vaccines continue to fell top sportsmen while taking countless lives of ordinary people.
Subscribe to XYZ on Telegram, Bitchute, Patreon, Twitter and Gab.