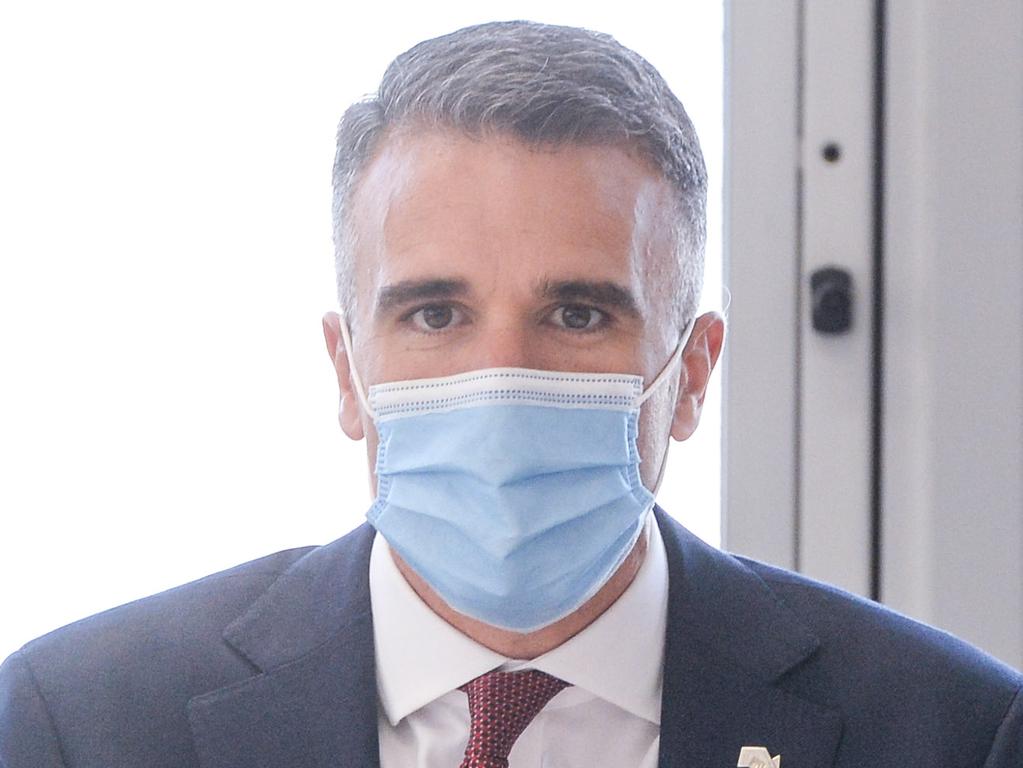 You know things are bad when even the Lying Press is calling you a dictator.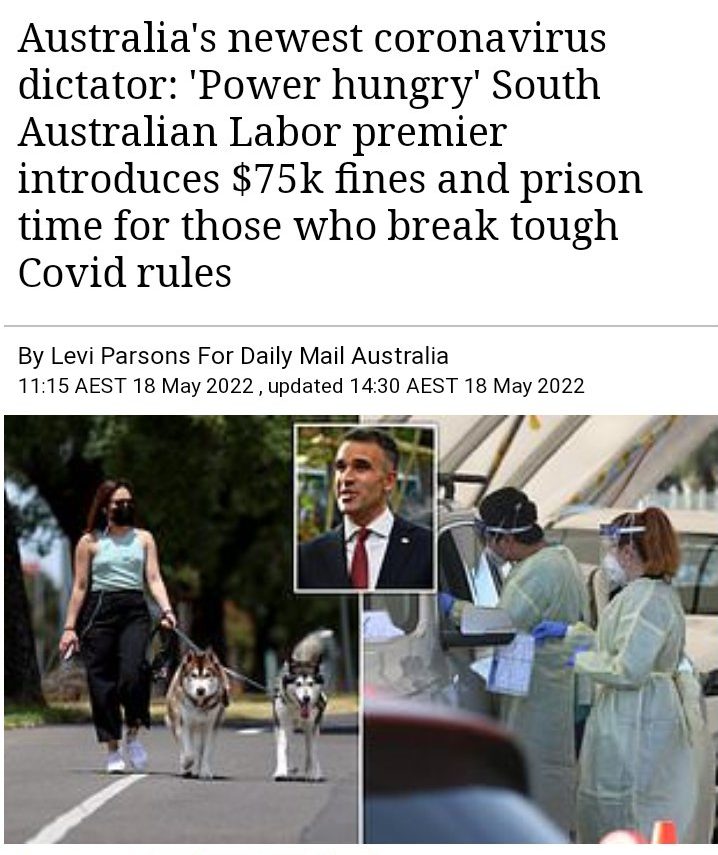 The dictator virus is spreading:
Anyone found breaching Covid rules in South Australia could be punished with two years jail as new laws are set to sail through state parliament this week.
Labor Premier Peter Malinauskas orchestrated a shock cross-bench deal with support from the Greens and SA Best, but the opposition and civil liberties groups have voiced their fury at the move.
'Labor did a quick backroom deal because Peter Malinauskas is desperate to have the power to lock up (people) and dish out huge Covid-19 fines at the drop of a hat,' a Liberal Party spokesperson told the Adelaide Advertiser.
Under the Public Health Act legislation, individuals who breach isolation requirements, or ignore vaccination mandates and mask rules in high-risk settings such as hospitals or nursing homes, can be fined $20,000 or face two years in prison.
Businesses found to be breaking those rules can be hit with a massive $75,000 fine.
The rules set to take effect on June 30 will be the most extreme in any jurisdiction in Australia.
Not true. In Victoria, an unvaccinated individual who works can be fined up to $21,808, and a company who allows an unvaccinated worker to work can be fined of $109.044.
Furthermore, individuals in Victoria who commit so-called "serious breaches" of public health orders face up to 2 years in prison or a $90,000 fine, while business can be fined $455,000.
Put together, a business in Victoria could conceivably be fined half a million dollars just for allowing somebody who is unvaccinated to do a morning's work.
This is important because while Australian governments both state and federal lay the foundation for a permanent Covid Tyranny, leaders keep insisting that everything is getting back to normal:
Premier Peter Malinauskas said the changes will replace the current Emergency Declaration with an amendment to the bill allowing a six-month period to assess the legislation.
'I continue to acknowledge and absolutely thank the work of both the Police Commissioner and Professor Nicola Spurrier in seeing the state through the events of Covid using that emergency management declaration,' he said.
'But clearly we are coming to a period where that time is over and we start to restore the ordinary functioning of government in a traditional way.'
It's gaslighting in real time – sugarcoating the introduction of draconian laws with mothering statements about how well everybody has done, and voting themselves dictator-tier powers while claiming that they're easing restrictions.
As seen in previous weeks, governments are laying the "legal" (I use that term very loosely) groundwork for the next round of Covid Tyranny. The "next pandemic" will likely be used to destroy the nation's food supply on the grounds of biosecurity, and the sovereignty of Australia's health system is about to be signed over to the World Health Organisation.
Subscribe to XYZ on Telegram, Bitchute, Patreon, Twitter and Gab.