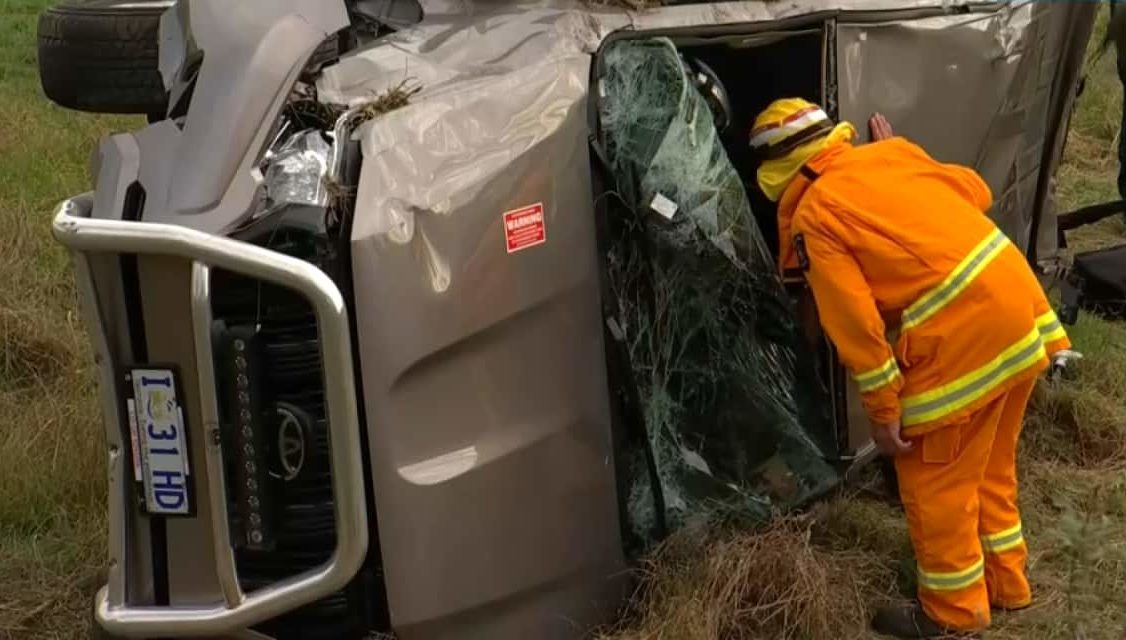 I have never seen anything like this before. They don't just let anybody drive cars when you're transporting the Prime Minister's bodyguards. The driver would have had training. Military training:
Four members of Prime Minister Scott Morrison's security detail have been hospitalised after a crash in Tasmania on Thursday afternoon.
The prime minister was uninjured and not involved in the accident.
Mr Morrision said in a statement that he was relieved the officers involved in the crash had all been safely transferred to hospital to receive treatment.
"We have all got to know each other over the years. They are selfless, professional and incredibly generous. I hope to hear further good news about their condition," Mr Morrison said.
Several years ago I would have cared.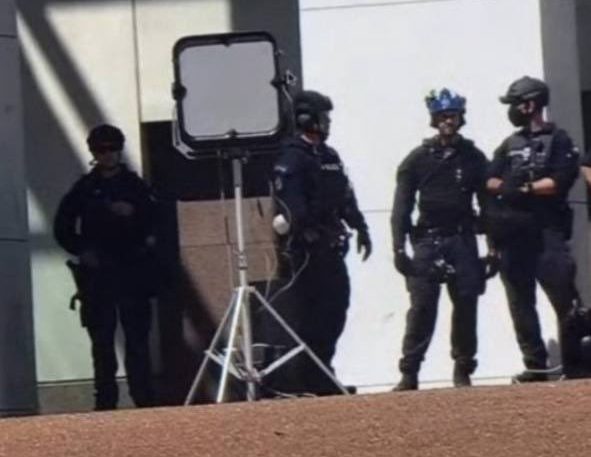 Opposition leader Anthony Albanese also wished the officers involved a speedy recovery, praising them for their "fantastic work".
Tasmania Police said it's investigating the two-vehicle crash on the Bass Highway near Elizabeth Town and have called for any witnesses to come forward.
Two of its officers and two Australian Federal Police officers who were in a security follow vehicle have been taken to hospital for further assessment.
"The crash involved an unmarked police car and a Mitsubishi Triton, which were both travelling west between Deloraine and Latrobe.
"Circumstances surrounding the crash are being investigated, however initial enquiries indicate that the Triton has collided with the rear of the police vehicle, while attempting to merge.
"Four police officers (a man and a woman from AFP, and two men from Tasmania Police) received non-life-threatening injuries, after their vehicle rolled down an embankment.
It's probably just a crash.
Pure speculation here, but a little nudge on the rear of the car carrying the security detail of the Prime Minister sends a message. Especially when the country under the yoke of the Prime Minister in question has been at the forefront of implementing the WEF's Great Reset agenda and a so-called "digital transition" into a high-tech prison for its citizens.
Maybe ScoMo was getting a little skittish about the next round of measures. He's built the camps, but perhaps he was unwilling to start the forced relocations like they're doing in China.
This is how chinese government will forcibly take you to covid quarantine camp If you don't comply… pic.twitter.com/0SFaKUTBwu

— Songpinganq (@songpinganq) January 9, 2022
The globalists have already assassinated several nation's leaders because they didn't want to buy the right vaccines. They may have simply felt that the Prime Minister needed a gentle reminder.
Another possibility is that this could be divine punishment for you know what.
🚨⚠️WARNING ⚠️🚨
GRAPHIC CONTENT
at Flinders St Station

When Shane Patton said they won't hesitate to use force

I think this was his vision 😬😬😬 pic.twitter.com/zpdLDa5ttL

— Dee ❤️ (@_Dee_1982) September 22, 2021
These people are basically agents of the devil. Then again, it's probably just a crash.
Subscribe to XYZ on Telegram, Bitchute, Patreon, Twitter and Gab.