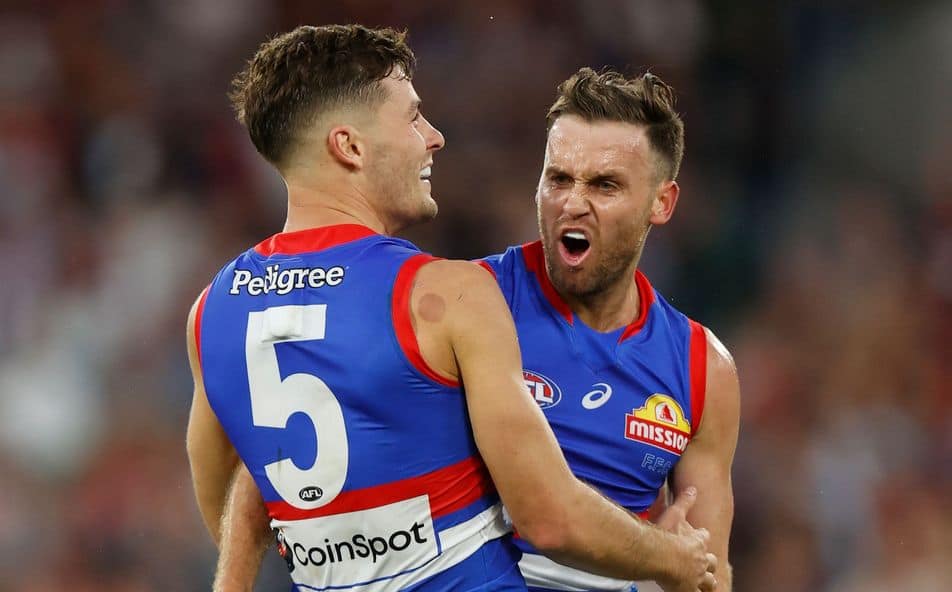 We said 2022 was going to be carnage.
Doggies player Hayden Crozier hooked up to ECG machine….heart issues…."alot of players who are having irregular heart beats"….wonder what could be causing that 🤔 pic.twitter.com/ltoNct3UcM

— MH85 🌸 (@MH85Rebooted) March 24, 2022
From the Western Bulldogs:
THE WESTERN Bulldogs are still investigating a scary incident involving Hayden Crozier during Thursday night's defeat to Carlton, where the defender unexpectedly fainted at half-time of the clash.
Crozier was substituted out of the game during the main break, having reported light-headedness before fainting. The club is not sure whether he will need to spend Thursday evening in hospital, or the reasons behind why the medical incident occurred.
"He just fainted," Bulldogs coach Luke Beveridge said afterwards.
"We were all concerned about him. Our medical staff think he's OK. Not sure about the reasons why, but he just got light-headed and fainted.
"Obviously, straightaway, you make sure that he's looked after and I think he's in good hands. But that's all I've got for you at the moment.
"I'm not sure (if he'll go to hospital). They're monitoring him, but he seems to be fine at the moment. Hopefully, it's nothing more than some light-headedness for some reason and he's OK. But we'll fill you in when we know a bit more."
This is getting crazy. Last year an Aussie equestrian Olympian suffered blood clots which were so severe, her lungs looked like she had been in a traffic accident. Also in 2021, soccer players dropped like flies. At this year's Australian Open tennis tournament there were several casualties, and this week Rafael Nadal suffered severe chest pains in the final of the Indian Wells tournament.
Rafael Nadal ended with heavy chest pain after Indian Wells final match.#Nadal
The same day that Colbrelli collapses with cardiac arrest at the Catalunya Tour.
Are we gonna keep pretending this is normal? pic.twitter.com/Ji90F65M6X

— Juan Morales 🌳🌄 (@juandmor) March 22, 2022
An Italian cyclist had a heart attack just a few days ago.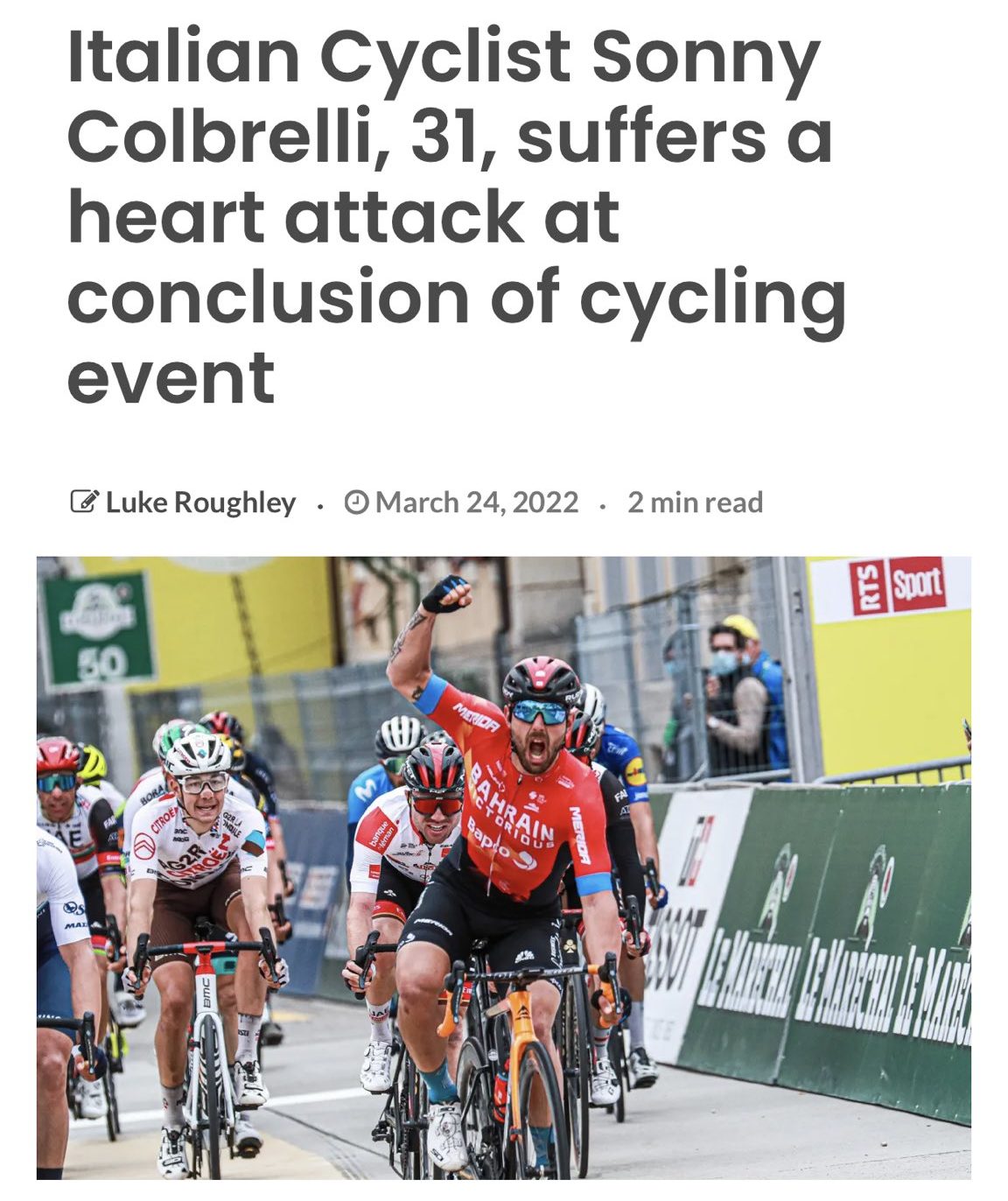 At the start of the month, cricketers Rod Marsh and Shane Warne died of heart attacks in consecutive days. Now former footballer Matthew Lloyd has Bell's Palsy, and the top women's tennis player in the world Ash Barty has just decided to retire at the age of 25.
For no reason.
No reason whatsoever.
This is insane. Just so we're clear on this, this is not normal. This did not used to happen all the time.
I've been watching AFL for many years now and have never seen a player mid game brought to the rooms with an ECG heart monitor on…. pic.twitter.com/r5vub5oAQL

— the_nanny_state (@thenannystate2) March 24, 2022
The vaccine is laying waste to the world of sport. It's the tip of the iceberg, a mere inkling of the wave of adverse reactions sweeping the West in the wake of the forced vaccination campaigns.
5 hours into my shift and I've already had 3 patients with blood clots. And yes, all 💉. One of our lab techs said he has never seen so many D-dimer tests ordered.

— Emergency Room RN (@RnEmergency) March 22, 2022
13 year old dies after ischemic stroke

None of this is normal

None of it! pic.twitter.com/DVmf4TLZ8f

— Epigenetic Whisperer (@Epiwhisper) March 23, 2022
This isn't exactly a good time for the West's hospitals to be clogged with children literally getting their dicks cut off.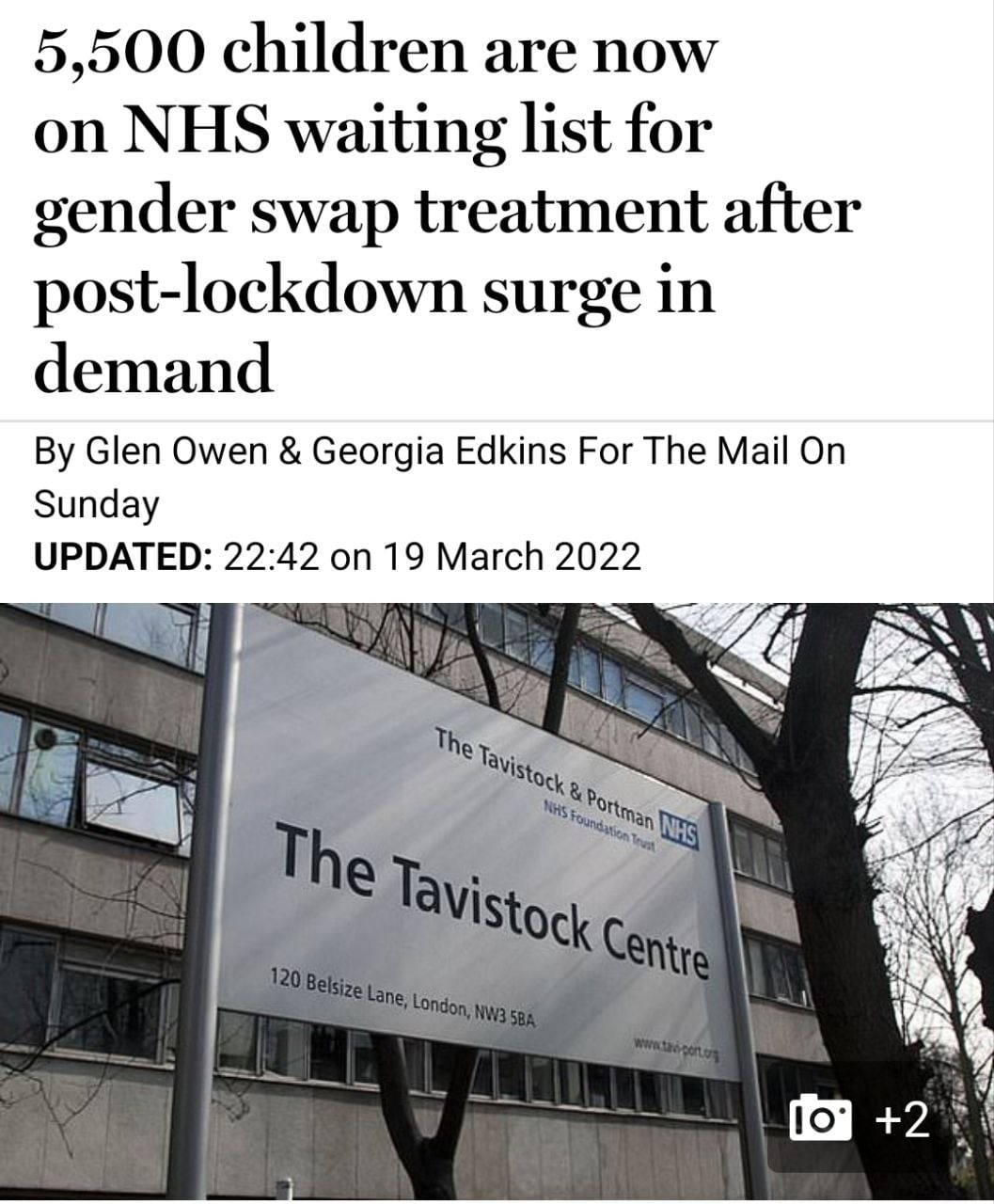 I'm done saying that the people responsible for all this need to face consequences in court. By the time this is over there will barely be anyone left standing to fill a jury.
Here's a prediction. So far we have seen individual incidents. A spate of them, a definite pattern, but they have occurred one at a time. There is going to come a weekend where a dozen players all collapse on the field. We're going to see players drop to the ground at the same time clutching their hearts, and some of those kids are going to die in the middle of the MCG.
They're not going to blame the vaccines though. They'll blame you and me.
Subscribe to XYZ on Telegram, Bitchute, Patreon, Twitter and Gab.