Boobs.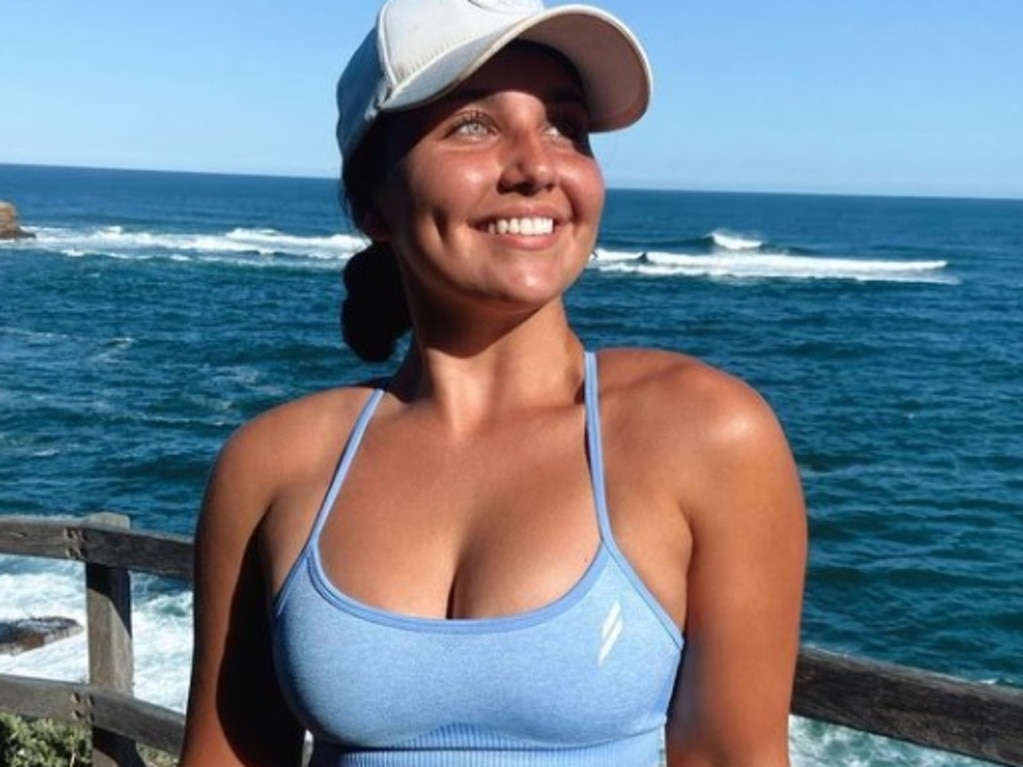 A "super healthy" teen equestrian competitor who was hospitalised last week with blood clots in her chest has blamed the potentially "life-changing" injuries on the Pfizer vaccine.
However, authorities have not confirmed her condition is connected to the Pfizer shot – which to date has not been linked to blood clotting issues as a known side effect in Australia – with NSW Health urging the public to "use credible sources of information".
They had to pay attention to her because she is pretty and her post has over 100,000 likes which means millions of people would have seen her story. Imagine if the truth gets out that Pfizer causes blood clots as well as AstraZeneca. They have to do damage control.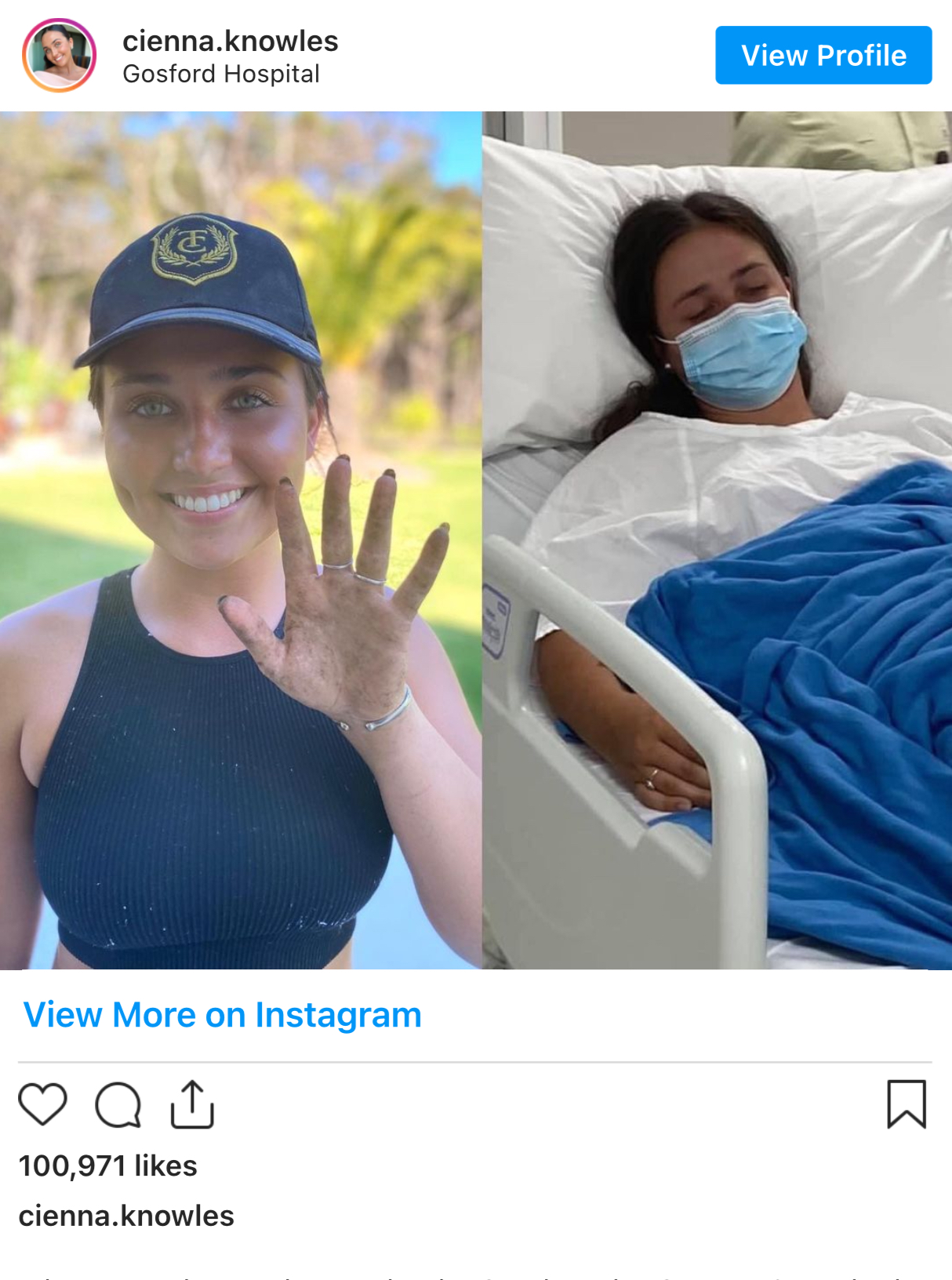 Serious damage control.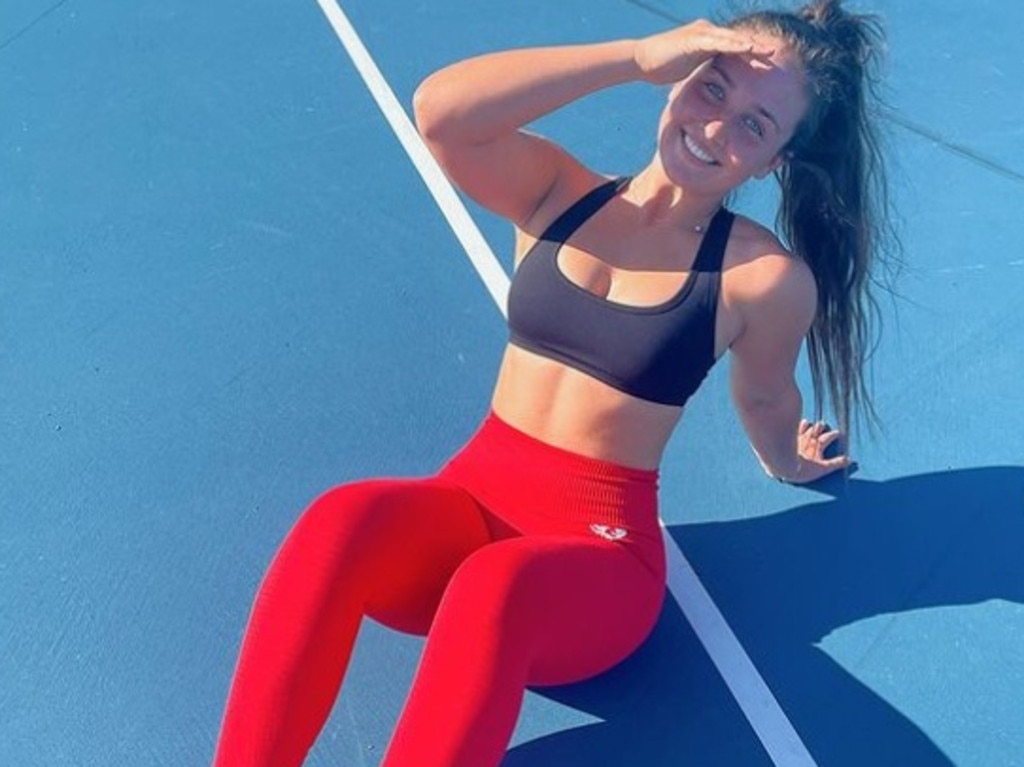 Cienna Knowles from the NSW Central Coast shared her experience in a series of viral social media posts, writing that she "never wanted" the Covid-19 vaccine as she was scared of side effects, but ultimately got it to keep her job.
Yeah, I know what a lot of you are going to say. Let's see what she wrote:
"I don't even know where to begin. On Thursday 21st at 10am I had my 2nd 💥 shot. That night I woke up so sick- vomiting, fever, wet in sweat, heart palpitations, headache, sore muscles & joints like hell, blurry vision. I was in so much pain at this point crying I knew something was seriously wrong I'm the first person to dust it off and never cry.
"The next morning I went to the doctors who then sent me to the emergency hospital. I have been in the respiratory ward with clots all through my legs, stomach and through both lungs. The amount of clots on my lungs is equivalent to having broken ribs so a little painful & hard to breathe. As part of my treatment for my recovery I am now medicated & never have been in my life as a result of these I have internal bleeding & nose bleeds as one of the side effects of my medications along with a line of other things I choose to keep private. I had no medical issues, underlying conditions, not medicated for anything. Completely healthy. Never been sick.
"Crazy to think to the left pick I was turfing with my family riding horses and the next pick is me just after my vaccination. I now have numerous doctors & specialists for a minimum of 6-12 months this is my new normal. I have also been informed to not ride my horses, my motorbikes, & train- everything I am. Drive my car and go to work. I never wanted this jab & held off for as long as I could. I got it to keep my job. If you know me personally you know how hesitant & scared I was of getting it.
"Thank you everyone for the love & support. Please share my post to raise awareness of my life changing vaccination. ❤️ Cienna."
Bloody hell. There must be no forgiveness.
There is a reason we report on and support high profile people who either speak out against the Covid not-vaccines or who have serious side effects from them. It exposes the Regime for the heartless monster that it is. Check out the spin:
NSW Health said it does not discuss individual cases.
"However, NSW Health is urging people to use trusted and credible sources of information to inform them about the most up-to-date Covid-19 information in NSW," a spokesman said.
"We continue to encourage everyone to get vaccinated. The Covid-19 vaccines available in Australia are safe and very effective at reducing the risk of serious illness and death. Please access Covid-19 health advice and information from NSW Health and the Australian government."
The Therapeutic Goods Administration, which collects and investigates reports of adverse vaccine reactions, declined to comment.
Bastards. They're scared.
Data demonstrates that you are more likely to have an adverse reaction or die from a Covid vaccine than you are to catch Covid or die with Covid if you are unvaccinated, so this is not an isolated case.
As we have noted, high profile people find out very quickly how the Lying Press treats those who contradict the narrative because the Regime cannot afford for the masses to receive the truth. They need to keep truth tellers contained to small pockets of the internet so they can break them down bit by bit until they go away.
Basically, stars are faced with the prospect of speaking out or having their lives destroyed. But this girl has already had her life destroyed by Pfizer. Her family must be enraged. I hope they take them to the cleaners, and that's just a start.
Subscribe to XYZ on Telegram, Bitchute, Twitter and Gab.