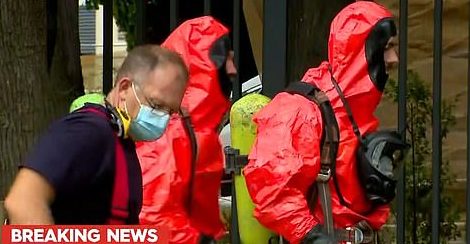 Guess what happens when you pump out fake news about a Russian tank deliberately ramming Ukrainian cars and propaganda about Russian airstrikes deliberately targeting kindergartens?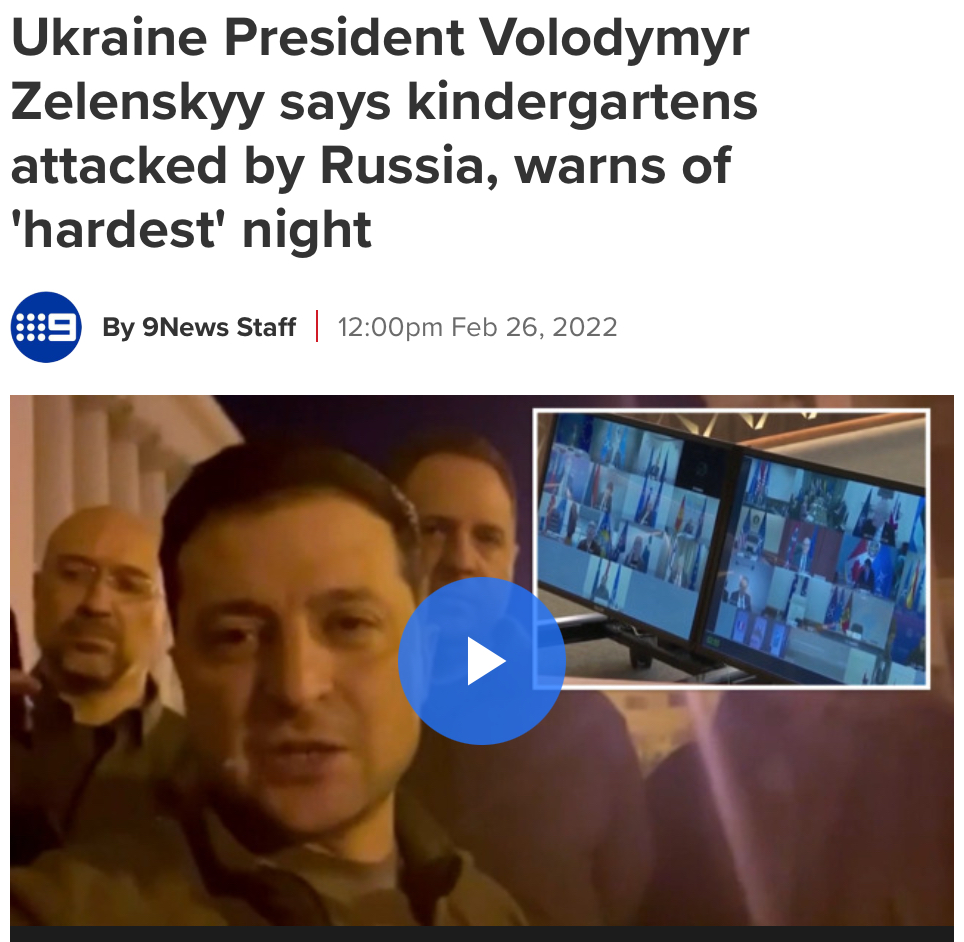 This:
BREAKING | A suspicious package has been delivered to the Russian Embassy in #Canberra. Emergency services currently on scene as the contents of the package are being assessed. @9NewsAUS #9News pic.twitter.com/0hKoIVCcWI

— Rachel Baxter (@rachbaxter9) March 3, 2022
This is a terrorist attack upon the Russian embassy on Australian soil at a time when our government has openly sided with the country with which they are currently at war. That's not something you can explain away with a bit of favourable Lying Press reporting:
The Russian Embassy in Canberra has been evacuated after a 'suspicious package' was delivered on Thursday morning.
Dozens of emergency service vehicles, including a special breathing unit, are on hand at the building after an envelope containing a white powder was discovered in the parcel.
Investigators in HAZMAT suits are currently inspecting the substance and an emergency filtration tent has been placed around the item.
'A cordon is in place and the public is urged to avoid the area until further notice.' 
The package was reportedly left out the front of the building on Thursday morning.
The Russian Embassy is located on Canberra Drive, a short distance from Parliament House.
Police have cordoned off the road and several side streets near the building as they continue their investigations.
The Australian government were yet to expel Russian diplomats following the country's invasion of Ukraine.
Let's reiterate the point. This is a terrorist attack upon a nuclear armed power which has occurred on Australian soil. If this had occurred during the War on (Israeli) Terror against one of our allies, it would have been a serious incident, but one which likely would have strengthened relations between Australia and the country whose embassy was targeted. It would have been "an attack upon us all".
However, Australia has openly taken sides in the Ukraine-Russia War, sending lethal and financial assistance to the Ukrainians. Australian politicians across the allowed Overton Window spectrum have openly inflamed passions against Russia:
Scott Morrison (Prime Minister):
"I am pleased we have seen an accelerating and an increasingly strengthened response from western democracies in standing up to this thuggish brutality for which there's no justification.
"There was no provocation, it is unwarranted, and it is absolutely essential that Russia abandons these illegal acts of brutality and violence and thuggish behaviour against its neighbour.
"I call on all countries to denounce it in the strongest possible terms and to join the sanctions. Russia must pay a price for this behaviour."
Barnaby Joyce (Nationals leader, Deputy Prime Minister):
"I would say Mr Putin, not the Russians, Mr Putin singularly has decided in a totalitarian way to inflict carnage, death and destruction on his sister country."
Peter Dutton (Defence Minister):
"The Australian Government condemns President Putin's declaration today that the Donetsk and Luhansk regions of eastern Ukraine are independent states….
"Australia stands in solidarity with Ukraine and continues to call on Russia to cease and reverse its unprovoked assault on its democratic neighbour."
Anthony Albanese (Labor leader):
"President Putin's decision to launch an invasion of Ukraine in the past hours marks a grave moment for humanity.
"All Australians stand with the people of Ukraine, and are united in condemnation of Russia's shameful act of aggression….
"This attack is wholly unprovoked and without justification. Russia alone is the aggressor, and Russia alone bears responsibility for the bloodshed and suffering that will follow."
The Australian government has even referred Russia to the ICC for war crimes:
The International Criminal Court prosecutor has launched an investigation into possible Russian war crimes in Ukraine following a referral to The Hague by Australia and 38 other nations.
Australia was joined in the referral to the ICC by allies such as the UK, US, New Zealand, Canada and European partners.
The referral was the largest in the history of the International Criminal Court.
The court's prosecutor Karim Khan said the investigation had begun following the referral.
Australia also joined other nations in opposing Russian aggression in Ukraine during an emergency session of the UN General Assembly.
There were 141 nations in favour of condemning Russia's actions, while five voted against, including Russia, North Korea and Syria.
A further 35 members of the UN abstained from the vote, among them China and India.
Australia's ambassador to the United Nations Mitch Fifield said Australia was firmly alongside other nations in support of Ukraine.
"We've chosen to stand with Ukraine and work against the scourge of war," he said.
"President Zelenskyy and the people of Ukraine, today, we have sent you the strongest sign we are with you, we've shown we will not let you go."
An Australian air force flight carrying critical military equipment and medical supplies has left Richmond RAAF base for Europe.
Australia had pledged $70 million in lethal and non-lethal military aid to Ukraine following the Russian invasion.
Prime Minister Scott Morrison said the support would include missiles and ammunition, however, the exact amount would not be specified due to national security concerns.
The Australian Lying Press have deliberately run countless headlines designed to depict Russia as a heartless aggressor, and generally engaged in open shilling for the Ukraine:
They have even promoted hysteria regarding the prospect of Russia nuking Australia: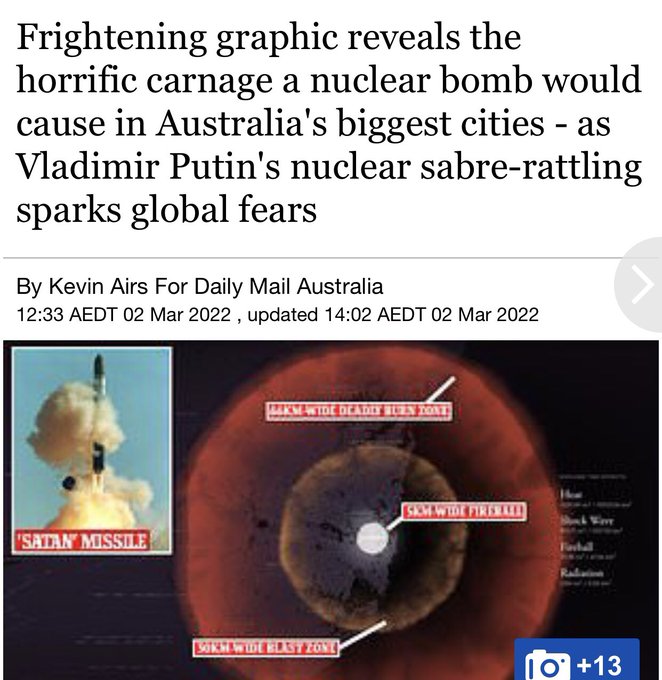 Remember when a pregnant Bendigo mother was arrested in in 2020 in her own home in front of her own kids for a Facebook post suggesting people get together in public to protest against the lockdown?
She was charged with incitement.
What do we call it when:
The Australian government sends funds and military assistance to the Ukraine for its war against Russia.
The Prime Minister openly calls for Russia to "pay a price".
Australia's Lying Press openly demonises Russia.
Then:
A "suspicious package" is sent to the Russian embassy in the Australia's capital.
That's called incitement.
Incitement of terrorism.
By the Australian government.
Subscribe to XYZ on Telegram, Bitchute, Patreon, Twitter and Gab.