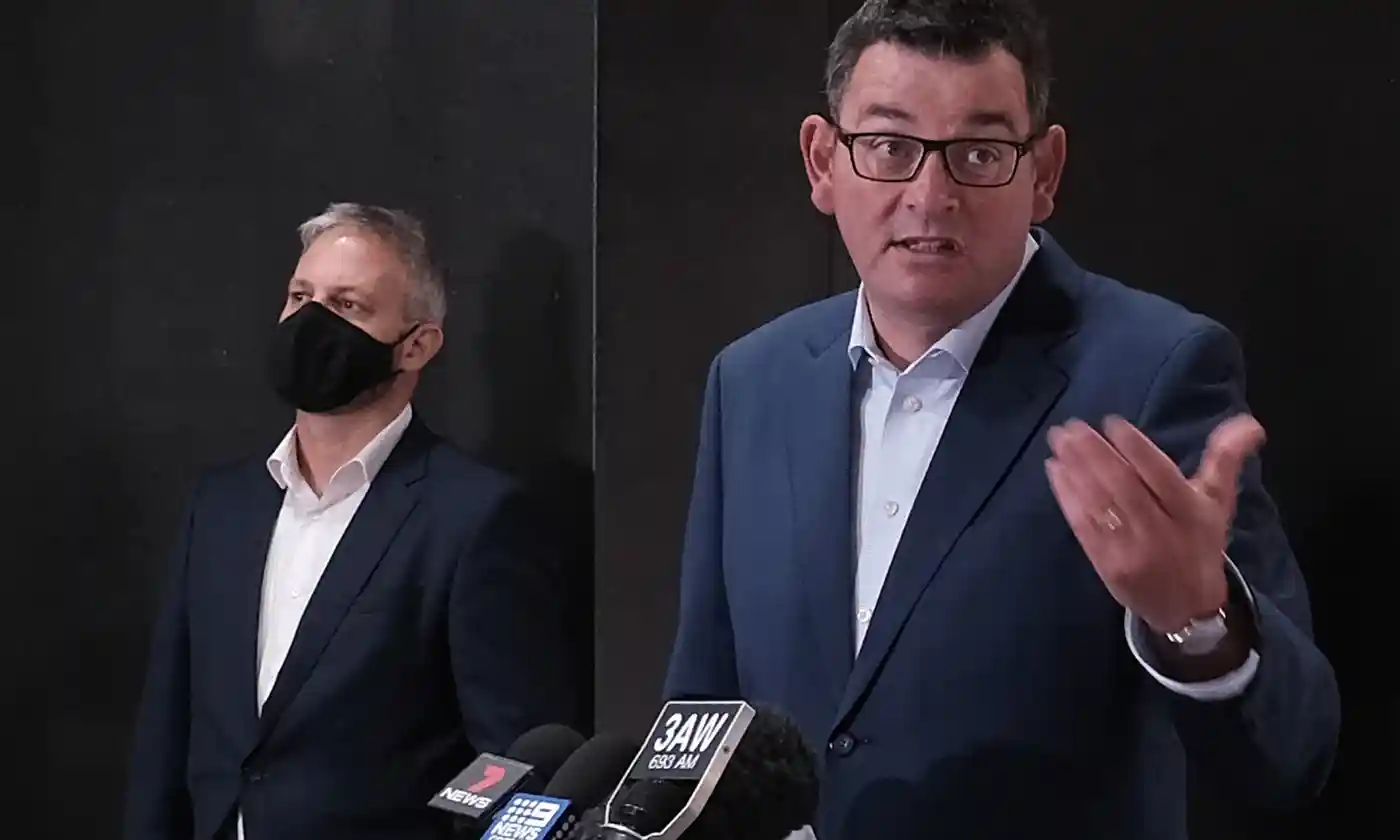 Brett Sutton's job is to basically just turn up and remember to put some pants on when he gets a Zoom call:
Victoria's Chief Health Officer has been grilled at a public hearing into the state's COVID-19 pandemic response, revealing he has not given advice on key health matters.
The decision to increase tennis crowd capacity, the introduction of booster shot mandates and halting IVF procedures were all decisions Professor Brett Sutton did not make, the hearing heard.
Professor Sutton and the Department of Health's Deputy Secretary Public Health Policy Nicole Brady appeared at the first Pandemic Declaration Accountability and Oversight Committee's public hearing today.
"Was it your advice to stop IVF?" Professor Sutton was asked in the hearing.
"Ah, no it wasn't," he said.
Victoria suspends test tube babies for lesbians and everybody loses their proverbial. Because priorities.
Professor Sutton said he had not been consulted for public health advice on the issue of introducing more vaccine mandates.
"I haven't been requested to provide broader advice on vaccine mandates," he said.
It comes after Premier Daniel Andrews yesterday said additional booster vaccine mandates were set to come into effect for more Victorian workers.
"There has already been some mandating done for third doses and there will be more," Mr Andrews said.
"As for fourth and fifth doses, let's wait and see how this goes. Being vaccinated saves lives."
What is unsaid here is that Andrews has been caught in a lie. A breathe before he made those comments yesterday normalising forever boosters, he said:
"You know what's mandatory? Following the advice of experts".
🤯🤯🤯

Do you want your mind to explode? Then watch this ⬇️

ps…jabs 4 and 5 are on the cards – he owns your bodies now.

It's "mandatory" to listen to unelected, government paid" experts. pic.twitter.com/8PP7AWpFoL

— ValGlass2.0 (@AussieVal10) January 30, 2022
But he didn't follow Brett Sutton's advice on mandating so-called "boosters". He didn't even ask him.
Professor Sutton also answered questions on easing crowd capacity limits at the Australian Open, which increased from 50 per cent to 80 per cent by the end of the tournament.
The decision about increasing crowd capacity at the Australian Open was made by Health Minister Martin Foley.
"I had a request for a public health view and I provided no recommendation for or against," Professor Sutton said.
"I said that it was primarily a matter really of social license and social considerations as a really significant public event."
The tense meeting lasted for just over two hours and it is expected there will be more public hearings throughout the year, which could see the premier and health minister answer questions.
There is a simple explanation for why Brett Sutton now has so much spare time. The pandemic bill which Victorians protested so strongly against gives the Victorian Premier and Health Minister precisely these powers: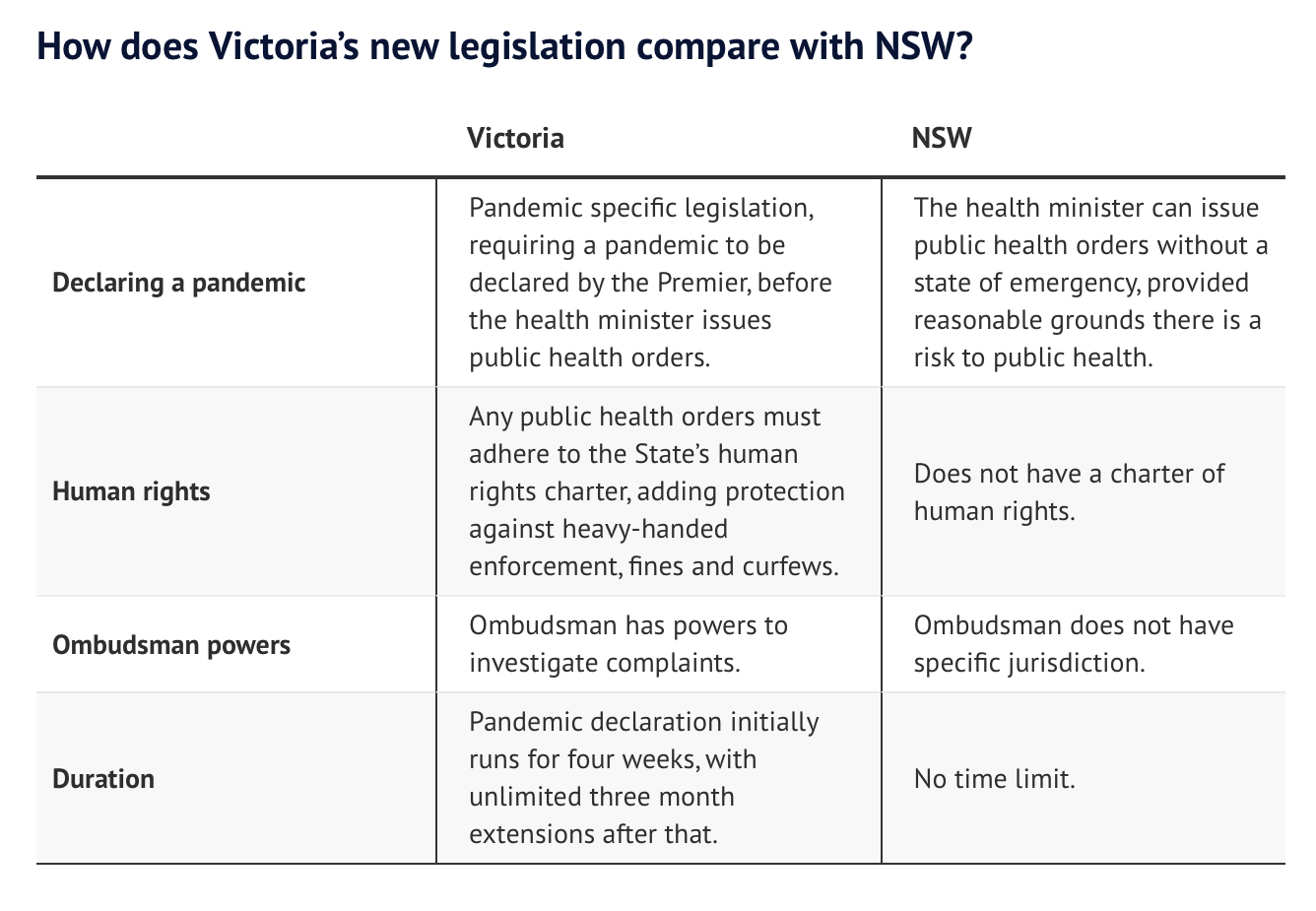 Even this was for show. Before this bill was rammed through, Sutton's job was to provide the advice the government needed to enforce its latest round of totalitarian measure. He was there so Daniel Andrews could deflect the observation that he was a dictator by claiming he was "following the advice of experts".
Now his job is to turn up.
Daniel Andrews no longer requires the technicality of needing to get the go ahead from a handpicked "expert". He can impose totalitarian measures with impunity.
Bear in mind though that Andrews is not ruler of all he surveys. Like the Prime Minister, he is beholden to foreign masters.
Intriguingly, Andrews still appeals to the "following the advice of experts" excuse, even though he doesn't have to. He probably knows he can't push his luck.
Police holding the line pic.twitter.com/M86w9hs0vh

— whatsdoinmedia (@whatsdoinmedia) January 31, 2022
Subscribe to XYZ on Telegram, Bitchute, Patreon, Twitter and Gab.