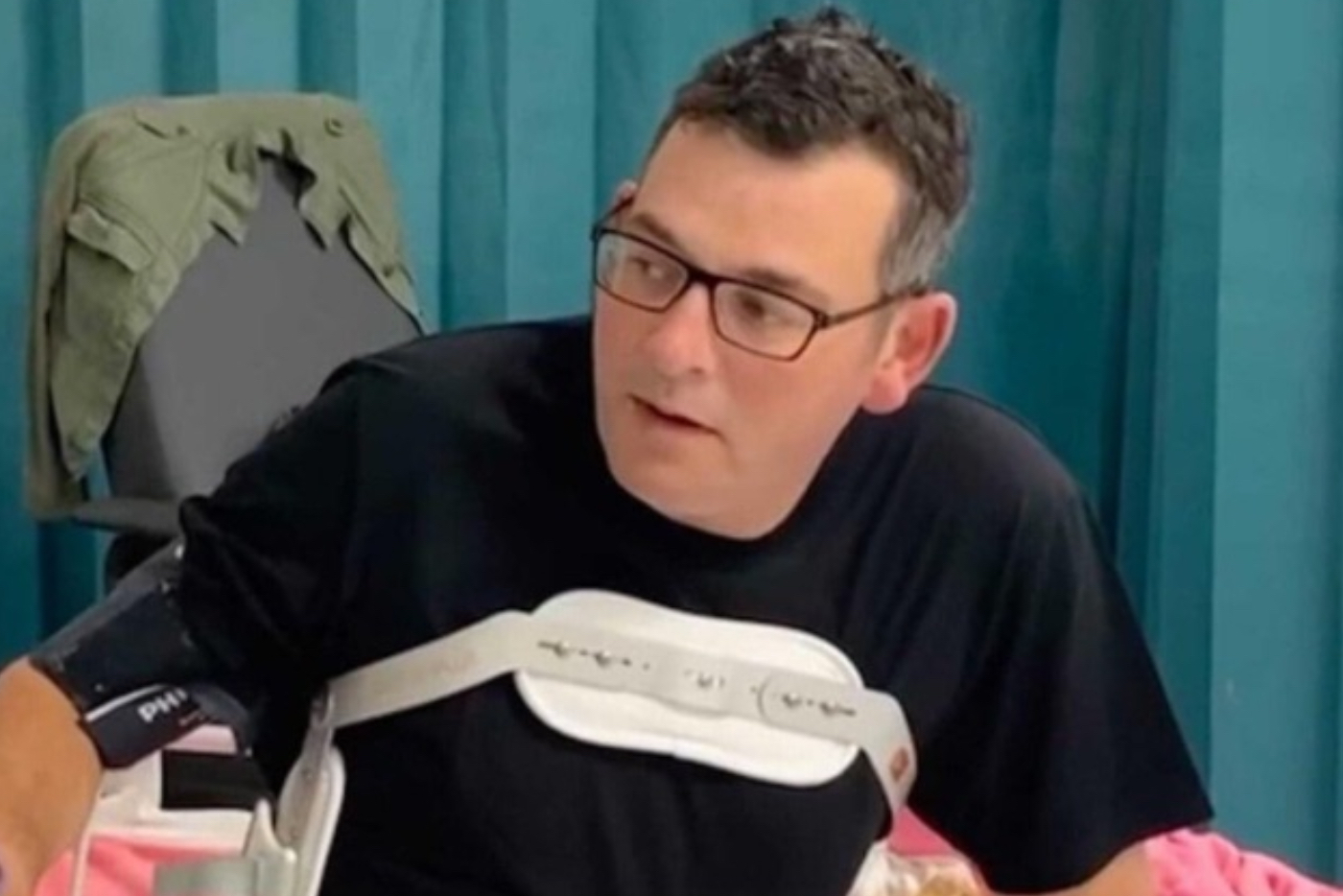 Actually, the chances of him going belly up are likely even less, given Omicron appears mild and we don't even know if he's got it.
It's certainly not as good as getting beaten senseless after making a pass on the 17 year old daughter of one of the few people in the state who's more powerful than him and being out of action for three months as a result, but we'll take it:
Victorian Premier Daniel Andrews has gone into in isolation after being at an event with a positive COVID-19 case over the weekend.
Mr Andrews has taken a test and is now awaiting results while following current health advice.
He had started his Christmas holidays just five days ago.
According to current Victorian guidelines, social contacts of a positive COVID-19 case are required to isolate until they receive a negative test result.
It comes as Victoria records its highest daily COVID-19 caseload since October, with 1,622 new cases reported on Thursday.
Consider the numbers. If "social contacts" of a positive Covid case are required to isolate until they receive a negative test result, and there were 1622 new cases in just one day in Victoria alone, there must be hundreds of thousands of people around Australia in isolation at any one time. This kind of paranoia has also led to Pat Cummins missing the Second Test in Adelaide.
So much for getting vaccinated.
As for Dictator Dan, it is awfully convenient that that he has been forced to isolate just as his treason trial in the Myrtleford Magistrates' Court gets underway today.
Awfully, awfully convenient.
Subscribe to XYZ on Telegram, Bitchute, Patreon, Twitter and Gab.