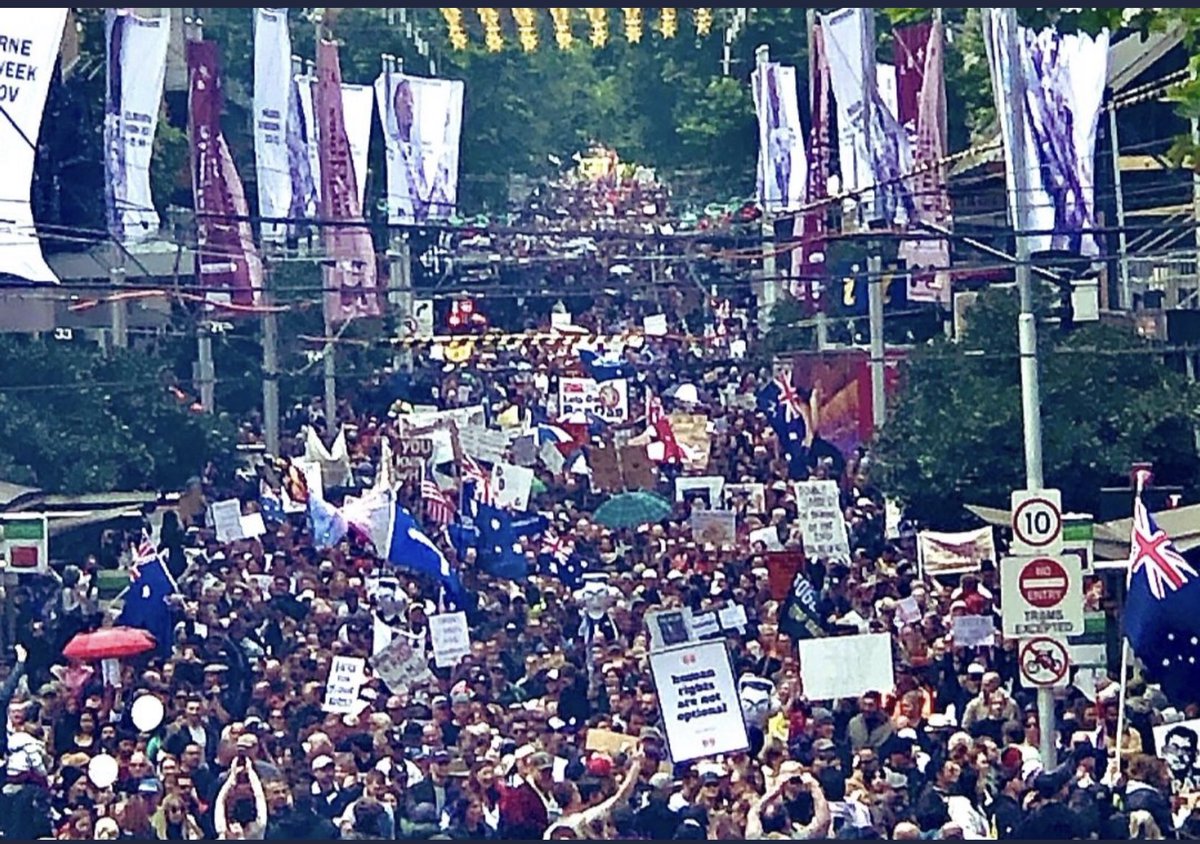 It bucketed rain all morning in Melbourne today but it could not stop the crowds from swelling. It was as though the entire city woke up and decided to send a message to Daniel Andrews that we will not submit to Covid Tyranny.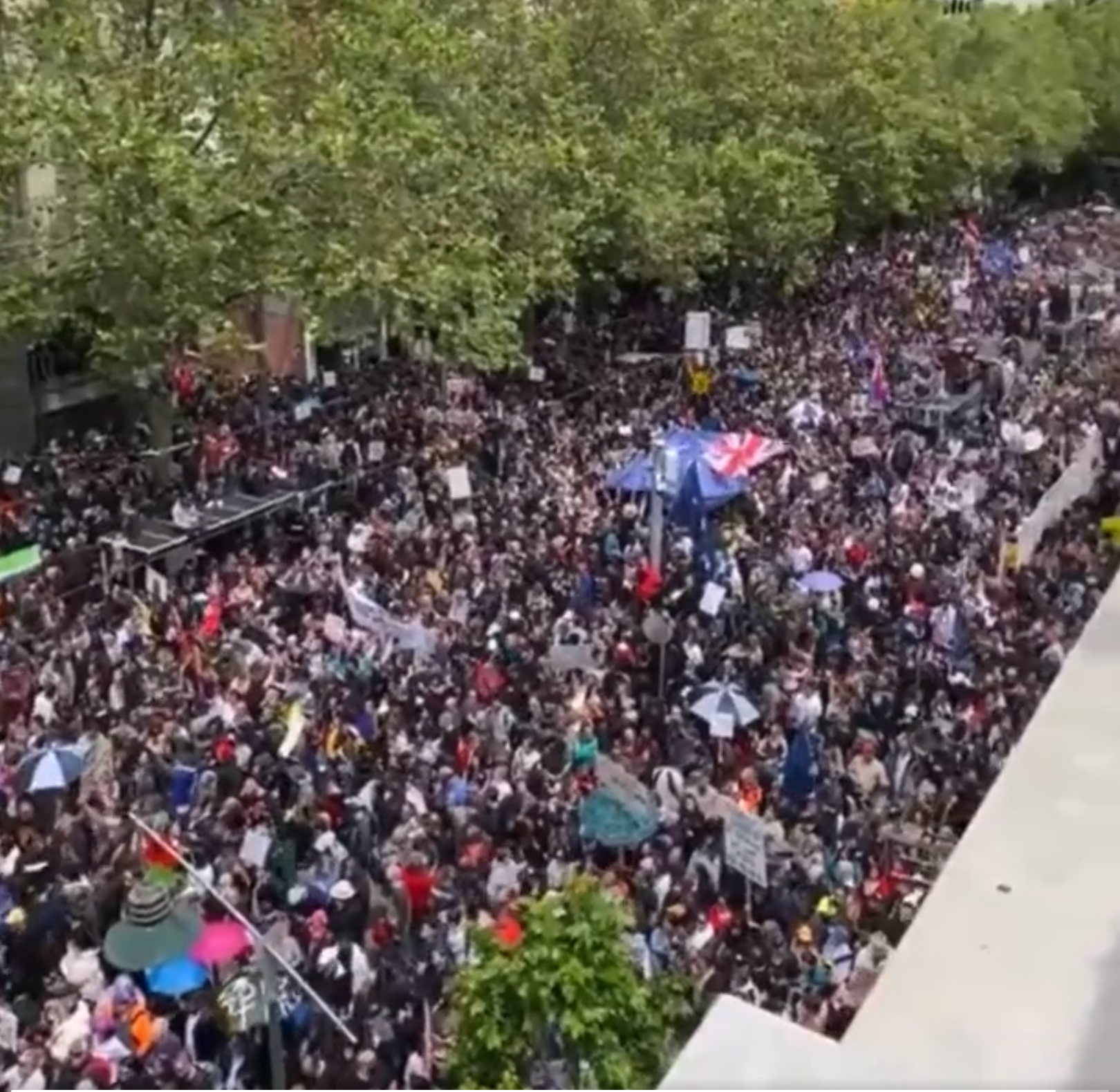 The crowds were huge.
Let's see how the MSM / lefties spin this as a few hundred people #Melbourneprotest pic.twitter.com/D6QzdWiWaD

— shane whitely (@newsheli) November 13, 2021
What a turn out for the Melbourne March today.

Will probably be their biggest March to date .https://t.co/wP2XKQ44nL pic.twitter.com/kf9zzI9cRl

— Kat A (@SaiKate108) November 13, 2021
They stretched all the way down Bourke Street to Swanston and then snaked around up there as well.
30,000 + Aussie Patriots stand against Dictator Dan In Melbourne.💪🇦🇺😍#KillTheBill #DanNext
pic.twitter.com/VruV93SxxS

— Mark (@tigertuffmark) November 13, 2021
— Wolfgang Amadeus Keen ✝️ (@Keen__Dreams) November 13, 2021
It was easily double the size of last week's protest, at least 40,000 strong.
— Wolfgang Amadeus Keen ✝️ (@Keen__Dreams) November 13, 2021
The National Anthem violinist played again, and bagpipes were added to the musical mix, leading the crowd in a rendition Waltzing Matilda.
— Dr Rafiki OAM (@Ausiecountryboy) November 13, 2021
Craig Kelly gave an excellent speech.
Powerful speech @CraigKellyMP 💪 pic.twitter.com/8P6kI1YSqN

— The Juggernaut (@TheJuggernaut88) November 13, 2021
A minute's silence was held for all those who have committed suicide during the lockdowns.
A minutes silence for those lost their lives to suicide over the past 20 months 🙏🏽🥲 pic.twitter.com/CsupE9QC6o

— Murph (@AussieMurphs) November 13, 2021
We even had our own based horseman.
Spotted in #Melbourne. Allan, with his horse Wes, heading to today's anti pandemic bill and vaccine coercion protest which starts at noon. Big numbers already gathering. pic.twitter.com/1dCheaS5GV

— Paul Dowsley (@paul_dowsley) November 13, 2021
Naturally, there was no violence at this protest, because the police and Antifa did not initiating any.
The massive crowd was protesting against the vaccine mandate introduced by Daniel Andrews which is forcing tens of thousands of people out of work. Andrews is also pushing legislation through parliament which would give him the right to declare a pandemic whenever he wants, effectively making him Dictator for Life.
The people of Victoria do not want any of this and they are making this absolutely clear. These crowds are only going to get bigger because a critical mass has been reached. Now that the protests are legal and Victoria Police are not firing rubber bullets and gassing people, a lot more people who would have been deterred by such brutality are turning up. This in turn is incentivising others to attend because they recognise that the protests are getting so big that they might actually achieve something.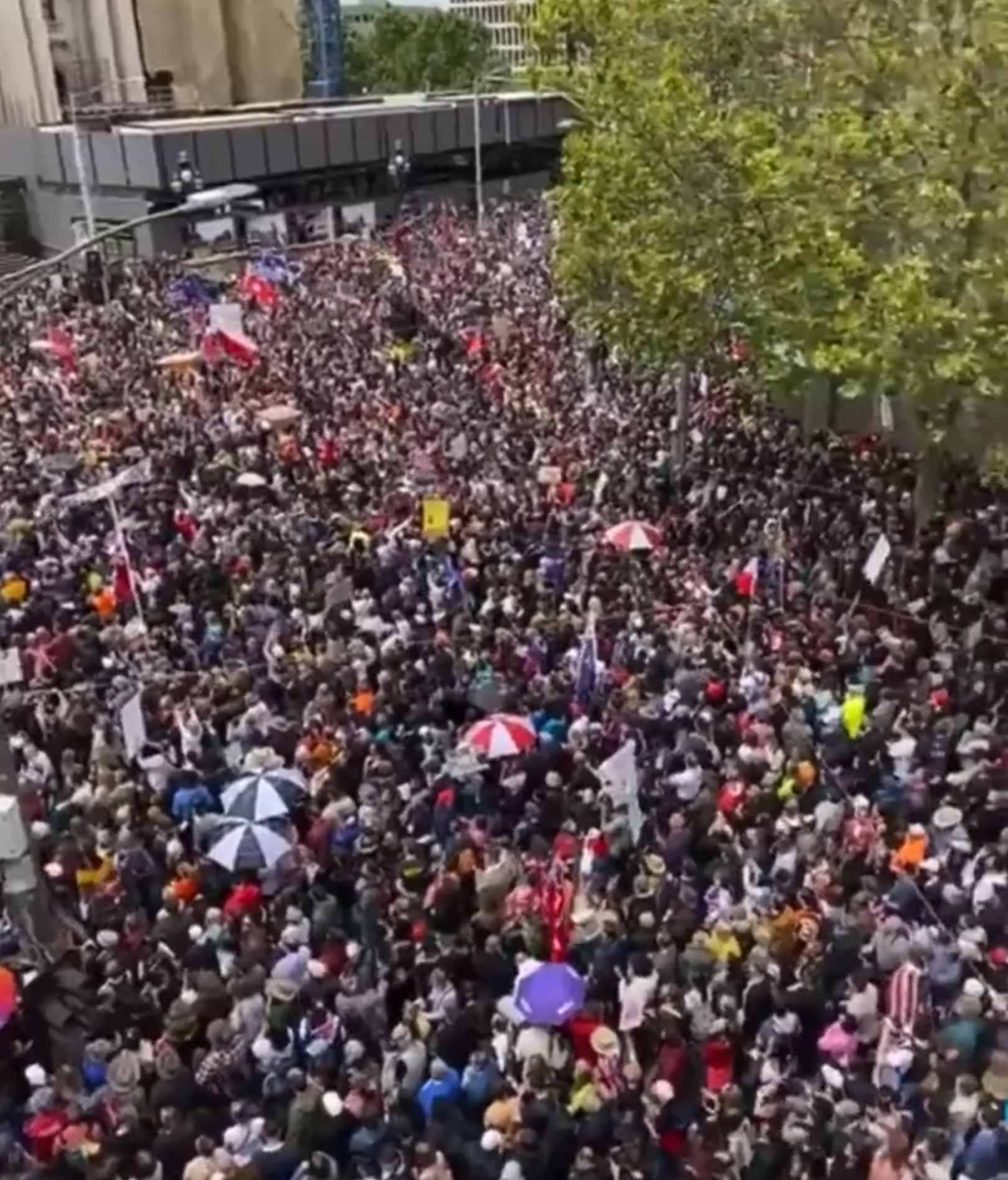 Next weekend or the weekend after the crowd could hit 100,000.
As such, any chance Antifa had of countering these protests is all but dead. They are up against the masses now and any puny counter-protest they attempt will merely expose them as the bootlickers that they are.
More importantly, Daniel Andrews has made a crucial blunder. He probably lifted Victoria's lockdown because someone would have told him that if he didn't do it, it was likely that Victoria Police would end up murdering someone, and he would not be able to sugarcoat those optics. However, he lifted the lockdown while instituting one of the harshest vaccine mandates in the world, which meant that public anger against his Regime was only likely to intensify.
Thus, the Resistance Movement has a window of opportunity during which it can gather serious momentum. The next time Andrews locks down the state – yes, it 100% will happen – Victoria Police are going to be faced with the decision of whether or not to obey an order to fire rubber bullets at tens of thousands of furious Victorians with nothing left to lose.
If they blink, Daniel Andrews is fucked.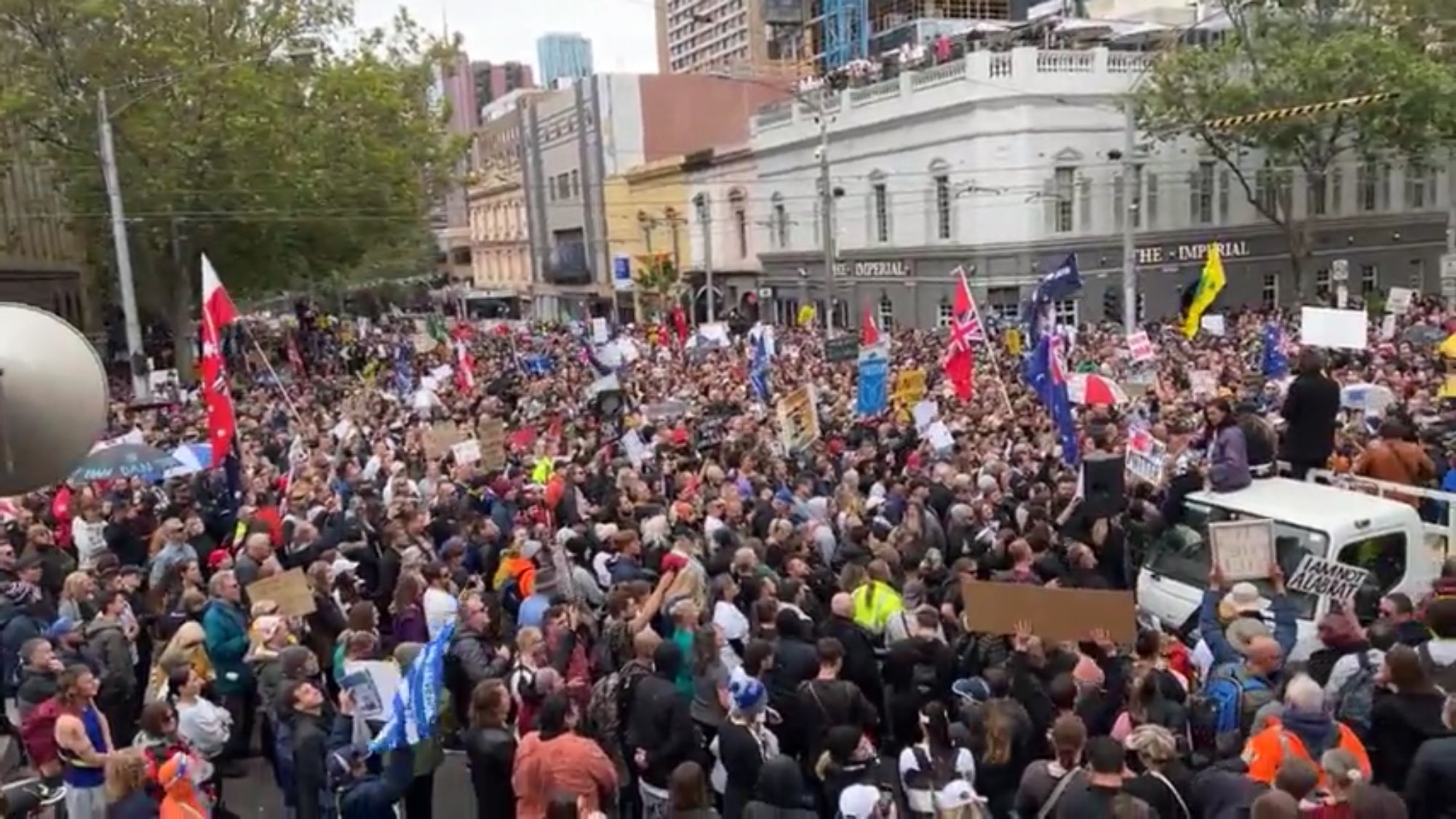 Subscribe to XYZ on Telegram, Bitchute, Patreon, Twitter and Gab.