Australians have been repeatedly shocked by scenes of unprovoked and unnecessary brutality by police against peaceful protesters at Freedom rallies in Melbourne in recent months.
One image in particular from yesterday's protest in Richmond sums up everything that has gone wrong with Australia.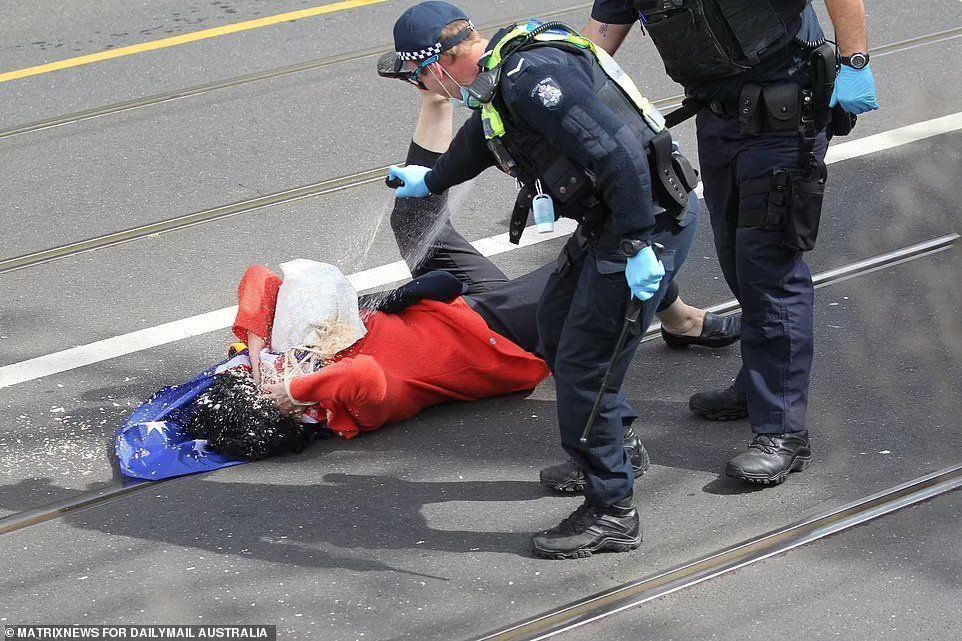 This image, of a Victoria Police officer spraying an old lady with pepper spray as she lies helpless on the ground, has gone viral. Understandably it has caused many to question the purpose of the lockdown in Melbourne.
Furher footage shows how police officers pepper sprayed the woman then pushed her over, then pepper sprayed her again. You can also see her hit her head on the ground.
This is an elderly woman. pic.twitter.com/7cwNmFyu0Y

— Caldron Pool (@CaldronPool) September 18, 2021
Both the lady who was assaulted and the police officer who allegedly assaulted her have been identified.
It remains to be seen whether or not the police officer in question will face any legal repercussions for the assault. Victoria Police appear to have been given carte blanche approval to do whatever they want to unarmed peaceful protesters. At the Freedom protest in Melbourne last month, a man suffered severe abdominal injuries after being shot by police at close range with a rubber bullet.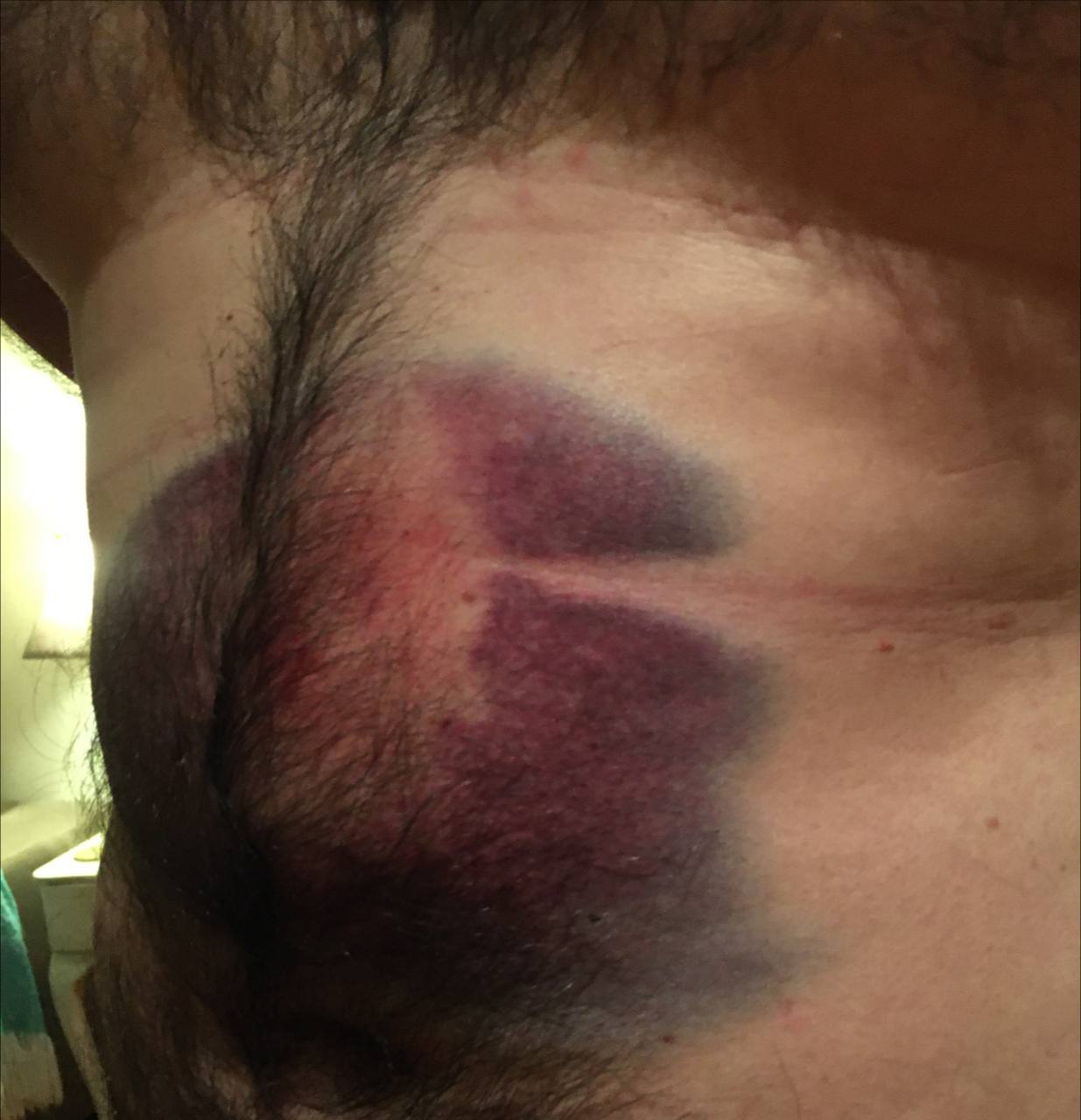 Meanwhile, Victoria Police officers attend protests in heavy battle armour,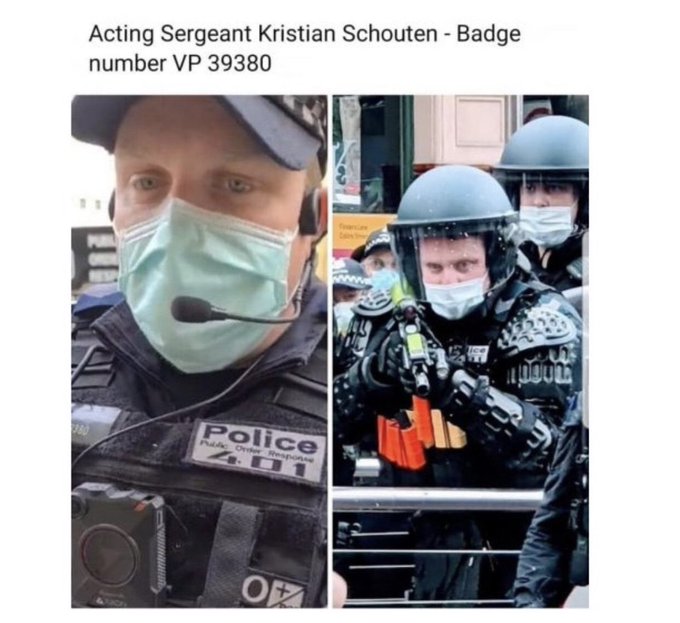 Footage has also emerged of the moment Victoria Police assaulted a Freedom protester several months ago.
Victoria Police – uphold the left.#3aw pic.twitter.com/g7bUIYRUm2

— OCN 🇦🇺 (@ozcrimenews) September 17, 2021
Freedom activist Nick Patterson had has shoulder injured in the same incident.
Australia has entered a period of lawlessness not seen since the 1800's. Unlike the Colonial Era however, it is the government which does not appear subject to the law.
Subscribe to XYZ on Telegram, Bitchute, Twitter and Gab.