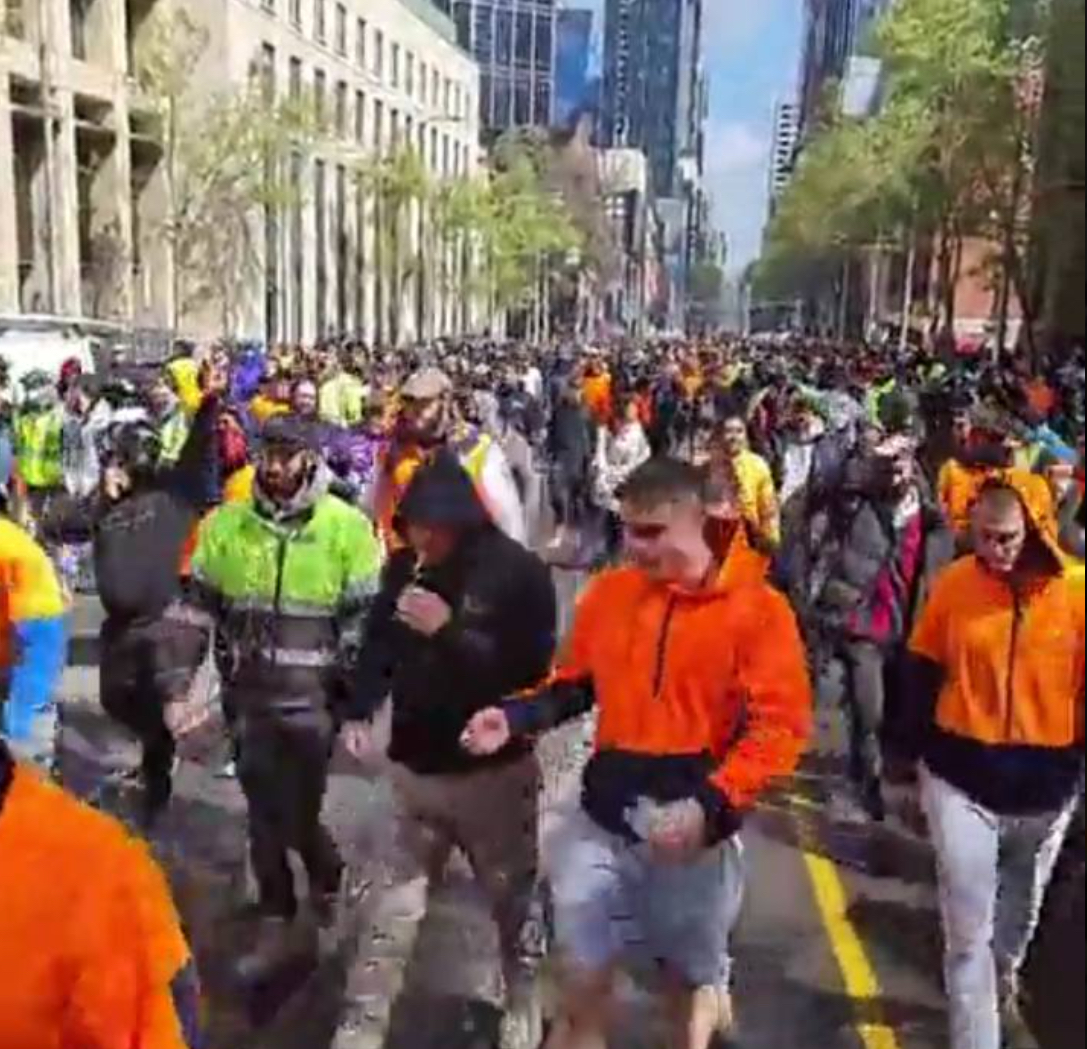 A man's dead body has been found at a Melbourne construction site. It is believed the deceased took his own life shortly after Victorian Premier Daniel Andrews announced the industry would be shut down for two weeks:
A man's body has been found at a worksite in West Melbourne hours after the Victorian government announced a two-week shutdown of the construction sector – further fuelling the anger of protesters who have descended on the city again.
News of the tragedy broke as protesters prepared to assemble outside the Melbourne headquarters of the Construction, Forestry Maritime, Mining and Energy Union (CFMEU) for the second day in a row.
The Herald Sun reports the man's body was found at a site on Spencer Street at about 7am this morning. It is understood he took his own life.
"Sadly the man, who is yet to be formally identified, died at the scene," a Victoria Police spokeswoman said.
One message circulating among construction workers in the wake of the news read: "Breaks my f***in heart. His blood is on Dan Andrews' hands. May you rest in peace and your mind be at ease brother. Today we protest in your name and in your honour."
His blood is very much on Daniel Andrews' hands. Suicides are up across the state as people lose hope. Melbourne is about to become the most locked down city in the world. This situation is as predictable as it is tragic.
It appears as though things are finally coming to a head in Melbourne. Today, the third big protest in four days is being held against the lockdown and against vaccine passports in order to work. Despite repeated police repression crowd sizes continue to grow.
They are chanting "Every Day". Now they have a martyr. This is not about to end any time soon.