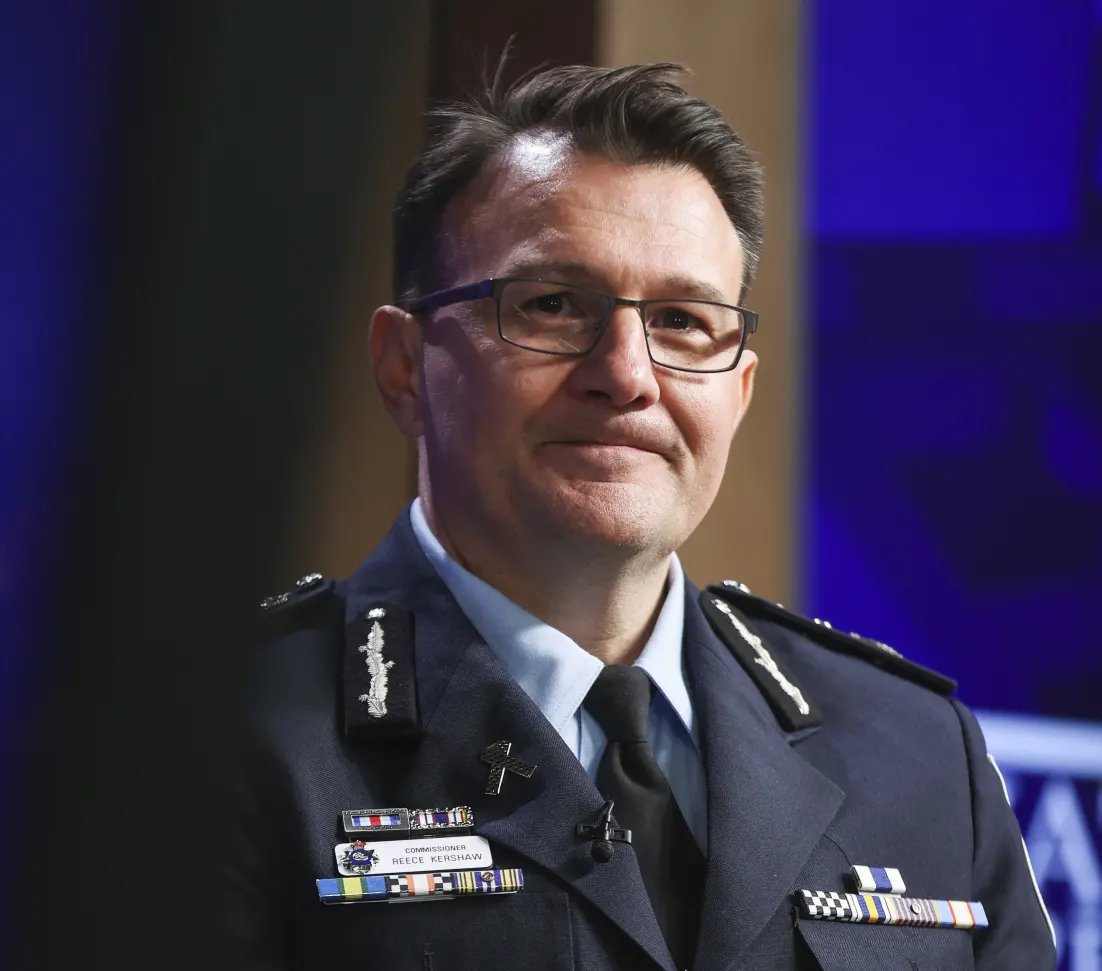 People are obviously pissed.
From the Lying Press:
A member of a group that allegedly made plans to overthrow the Federal government and was responsible for a video circulated on social media falsely claiming to feature Australian Federal Police Commissioner Reece Kershaw has been charged.
Police in recent weeks uncovered a group of people who allegedly arranged the manufacture of AFP replica badges that ended up dumped in a Queensland creek, and were also involved in the creation of the social media video detailing anti-government sentiment and encouraging others to join.
On Saturday, a Perth man was charged with impersonating a Commonwealth public official.
Police allege the 49-year-old Tuart Hill man claimed to be an AFP official during an unsuccessful attempt to obtain stamps and ID badges bearing the official AFP logo from a commercial business.
The man was identified and he was found to be part of a group of people across Australia who regularly met online and talked about their shared interest in taking over the federal government, police allege.
The talks also allegedly included the creation of "arrest warrants" for several high-profile politicians and public servants.
Police searched six properties across Brisbane, Cairns and Townsville, and also South Australia and Perth.
Last week, investigators were alerted to a shipment of three boxes of replica AFP badges that were consigned to a house in Cairns, far north Queensland, where a member of the group lived.
The three boxes with 470 badges inside were found dumped in a nearby creek by Queensland police.
Queensland investigators have not found any impending threat to community safety.
They also say they are yet to find any evidence the group had the ability to carry out the acts they discussed.
AFP Assistant Commissioner of Counter-Terrorism Scott Lee said it was concerning a group of people had arranged the manufacture of AFP replica badges and creation of a false video online.
"We have found no evidence this group has the ability – or has actually attempted – to carry out specific violent acts in support of statements made by members of this group," he said.
"The general public needs to know that a video purporting to be of the AFP Commissioner calling for people to join in a plan to create a new government is complete and utter nonsense – it is not from the Commissioner, it is not from the AFP and has absolutely no credibility.
"We continue to investigate those we believe are responsible for creating it."
Six properties in three Australian states.
470 badges.
Does this group have 470 members, or were they aiming for that number?
They wanted to arrest high profile politicians and public servants. Sounds like they wanted to arrest quite a few.
With those (potential) numbers, did they intend to seize vital infrastructure too?
Here is the video in question.
Here is the AFP response.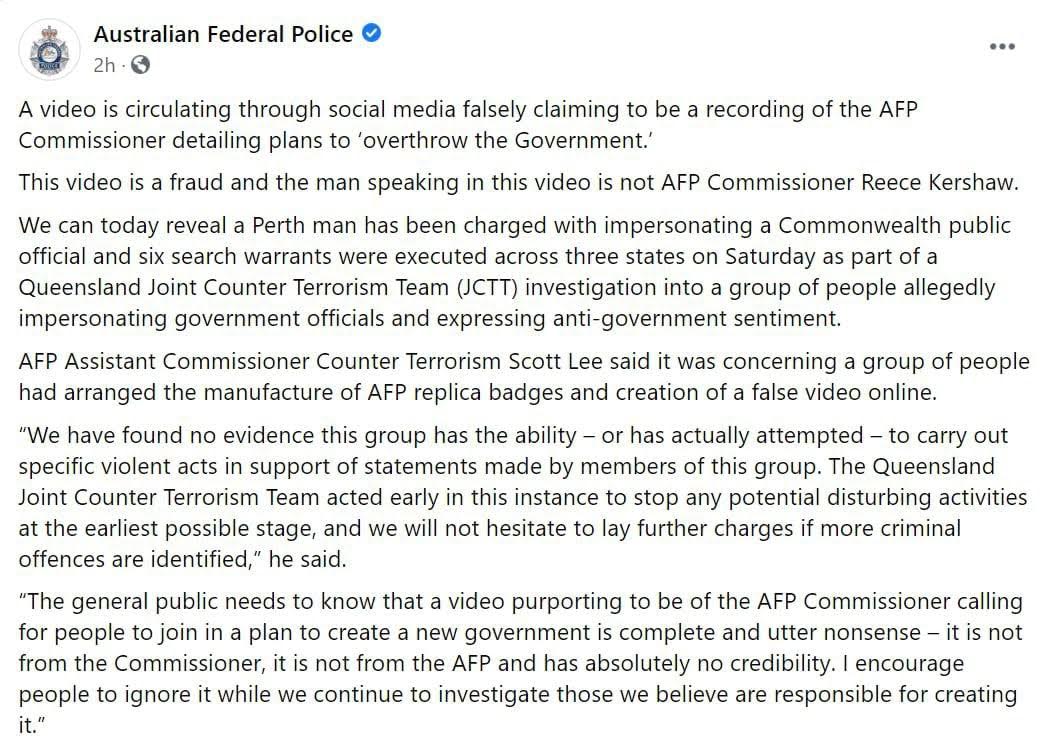 If this is real and not a false flag it constitutes the most significant threat to the authority of any government ruling Australia since before Federation. If the plot is motivated by opposition to the coronavirus lockdowns it represents the first direct challenge to the power of any Western government since the bizarre global coronavirus lockdowns began.
Crucially, although it represents a win for Australian intelligence services it exposes a massive blindspot in Australian government policy. In recent years it has become obsessed with the non-existent "threat" of terrorism from ordinary Australians who just want our country back, to the point where it is jailing nationalist leaders for their political views and trying to change the law to make peaceful, legal nationalist activism illegal.
It remains to be seen whether the Australian government will examine this serious error, risking an abdication of its duty to protect the Australian people.
In doing so it has weakened our national unity and betrayed the people it would rely on the most in the event of a significant threat from a foreign enemy. Astoundingly, the same anti-White ideology driving repression of Australian nationalists is at the core of the implosion currently underway in our most important ally, America. It is the cancer which exposes us to mortal danger from any number of foreign powers who eye our resources and open space with envy.
Back to the lockdowns, this comes in the context of huge demonstrations against the coronavirus lockdowns across Australia last weekend.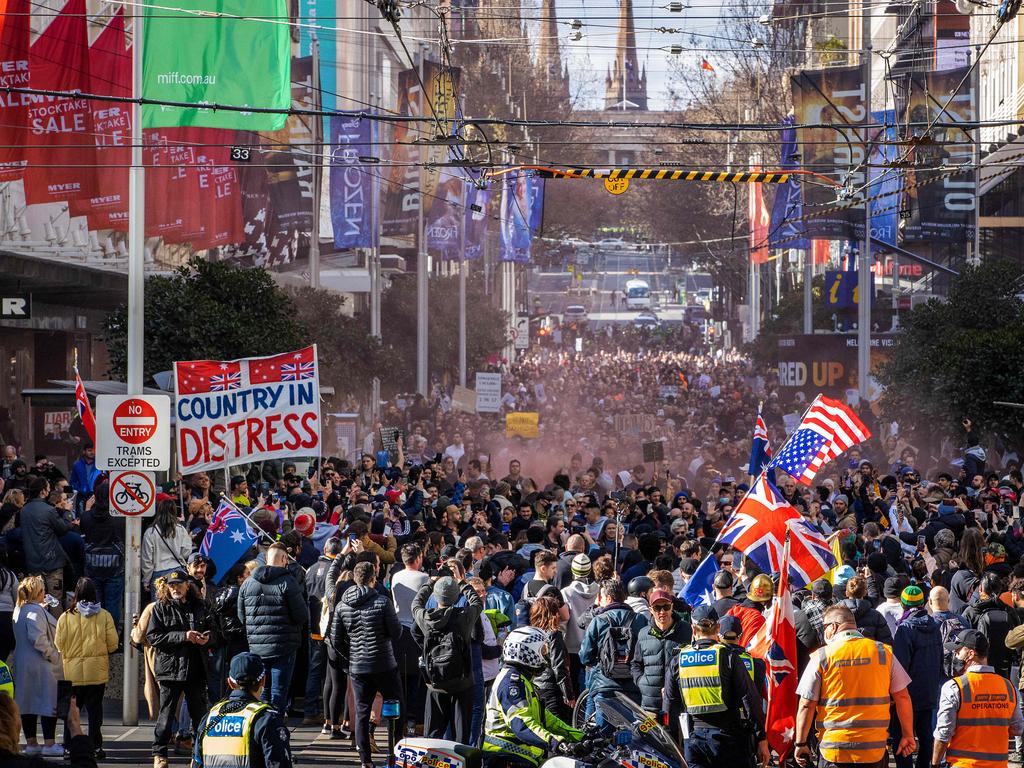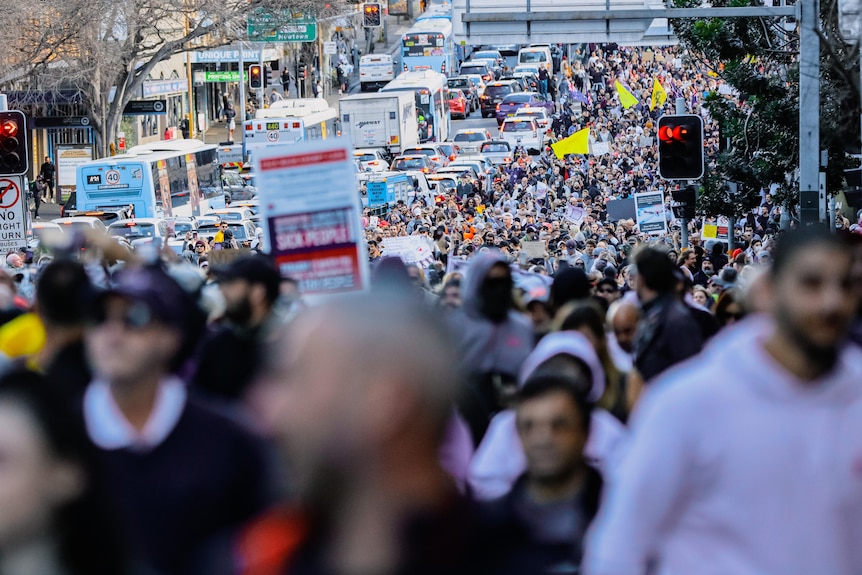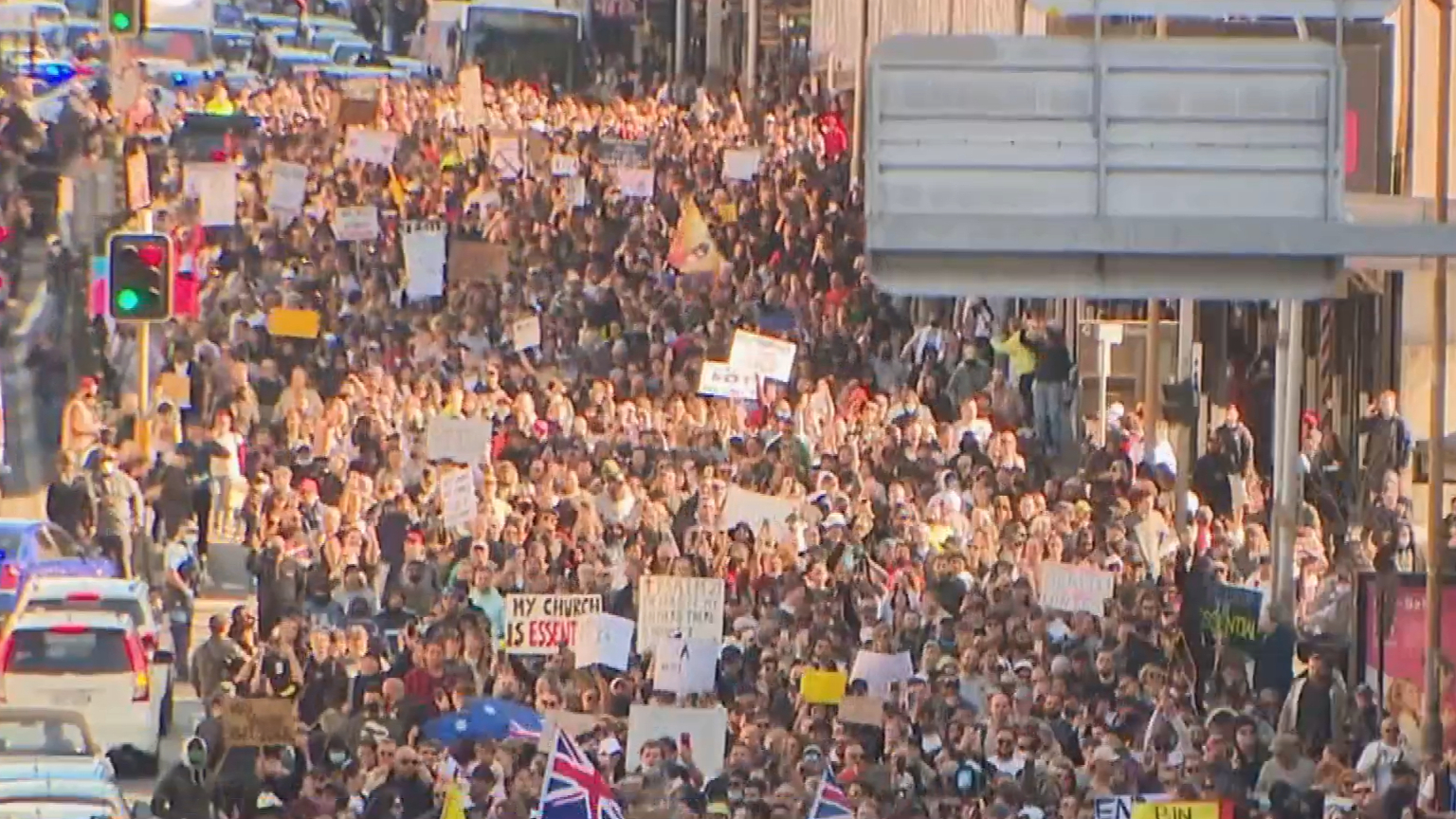 Massive demonstrations in France follow hot on the heels of a slap to the face of the French President and the threat of a coup from several elements within the French military.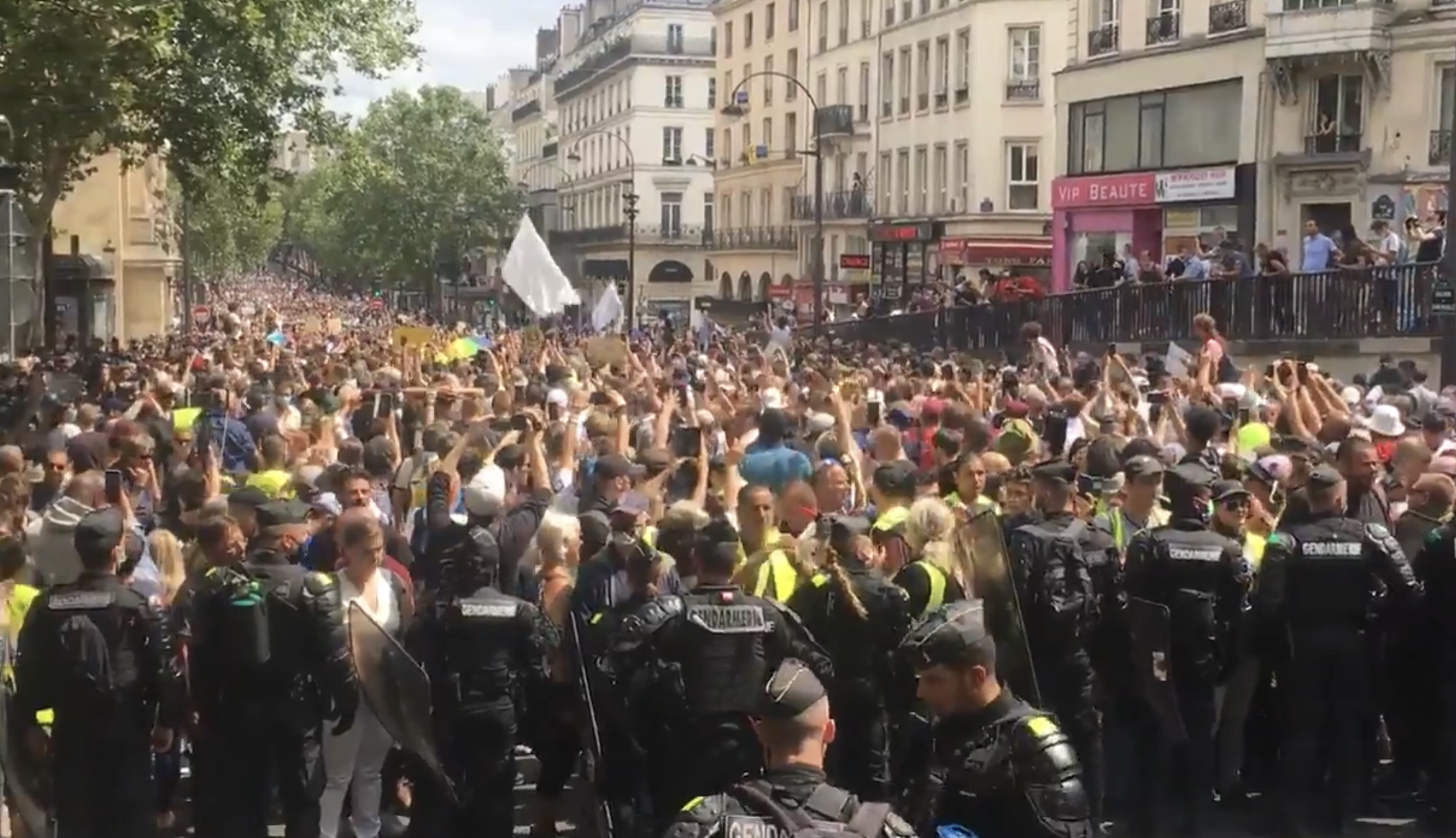 🇫🇷France – Police attack Firefighters
🤔🤯 pic.twitter.com/dpU03ynjOa

— Hi Dear (@HiDearZaki2) August 1, 2021
LOOK at the protest in Nice, France against the government's vaccine passport! pic.twitter.com/U65cQ3zYIE

— Election Wizard (@ElectionWiz) July 31, 2021
Police are using water cannons and tear gas against demonstrators in France who have returned to the streets for a third weekend to protest against health pass checks at all shops, restaurants, and transportation.pic.twitter.com/LFIupo00MK

— Michael P Senger (@MichaelPSenger) July 31, 2021
THE WORLD IS WAITING ON THE HOME OF THE BRAVE TO WAKE UP: Hundreds of thousands are taking to the streets in Paris, Nice, Strasbourg, Toulouse, Marseille, and many more cities across France to protest jab passports and mandate pic.twitter.com/oqzkvxnZYR

— VeBee🇺🇸✝️ (@VeBo1991) July 31, 2021
Paris today. Absolutely insane. pic.twitter.com/7tnM9CtkIS

— Ian Miles Cheong @ stillgray.substack.com (@stillgray) July 31, 2021
And crucially, disgusting police brutality against anti-lockdown protestors in Germany.
The EU would be condemning this as regime brutality if it was Russia but since it's Germany they will support it instead.pic.twitter.com/3aXM4QFRif

— Stan (@StanM3) August 1, 2021
And more … pic.twitter.com/KG0wWOcja4

— KlausSchwabby (@ProKlausSchwab) August 1, 2021
Berlin, this cop is hitting a little boy in the head for worrying about his mom. 🤬🤯 pic.twitter.com/3RQNKwzzbu

— Willow (@Willow__Bella) August 1, 2021
This last factor could be the most crucial of all. Every single German alive has been conditioned to think they are evil because their grandfathers were national socialists. Now their government is turning the entire country into a concentration camp while its police act act out all the horror stories of the Gestapo on which they have been raised.
Somebody better tell the globalists it is not wise to piss off the Germans.
Furthermore the fall of the totalitarian Communist East German state was the first domino which fell the Communist Soviet Union. History has a way of repeating.
More details of this Australian plot may or may not be forthcoming. It is indeed a surprise that the Aussies beat other more likely candidates to the rebellion hop. One thing we can be sure of.
People are pissed.