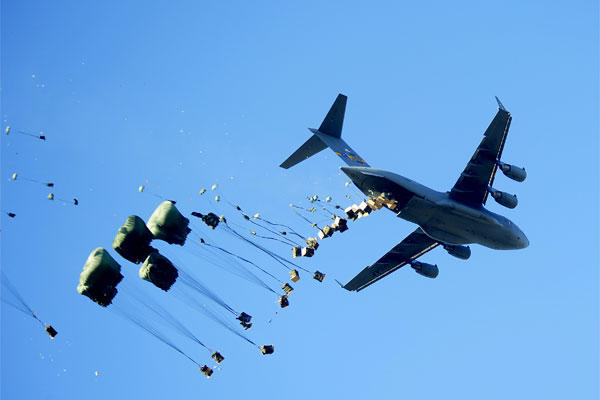 The torrential rains which have hit Sydney in recent days have delayed the NSW government's planned rollout of the coronavirus vaccine.
Obviously, this was a completely unforeseen flow-on effect, since we all thought it was never going to rain again. However, NSW bureaucrats has come up with an ingenious plan to ensure that nobody gets left behind in the Korona Krieg.
Starting tomorrow, a massive airdrop will commence across Sydney suburbs and regional NSW in flood affected areas. Dozens of massive airliners which have sat dormant in Australia's red centre due to the reduction in international air travel are understood to be currently loading up with crates of the vaccines, which will be parachuted into NSW in the greatest operation of its kind since the Berlin Airlift.
Demand from NSW residents for the corona jab is at saturation point, with many taking to Twitter to say that they want the jab before any consideration is given to providing essential supplies such as flour, pasta and toilet paper.
In Sydney's west where an advance airdrop was made this morning, footage has emerged of residents risking their lives wading into floodwaters to capture vaccines which were washing into the Parramatta River.
It's your XYZ.