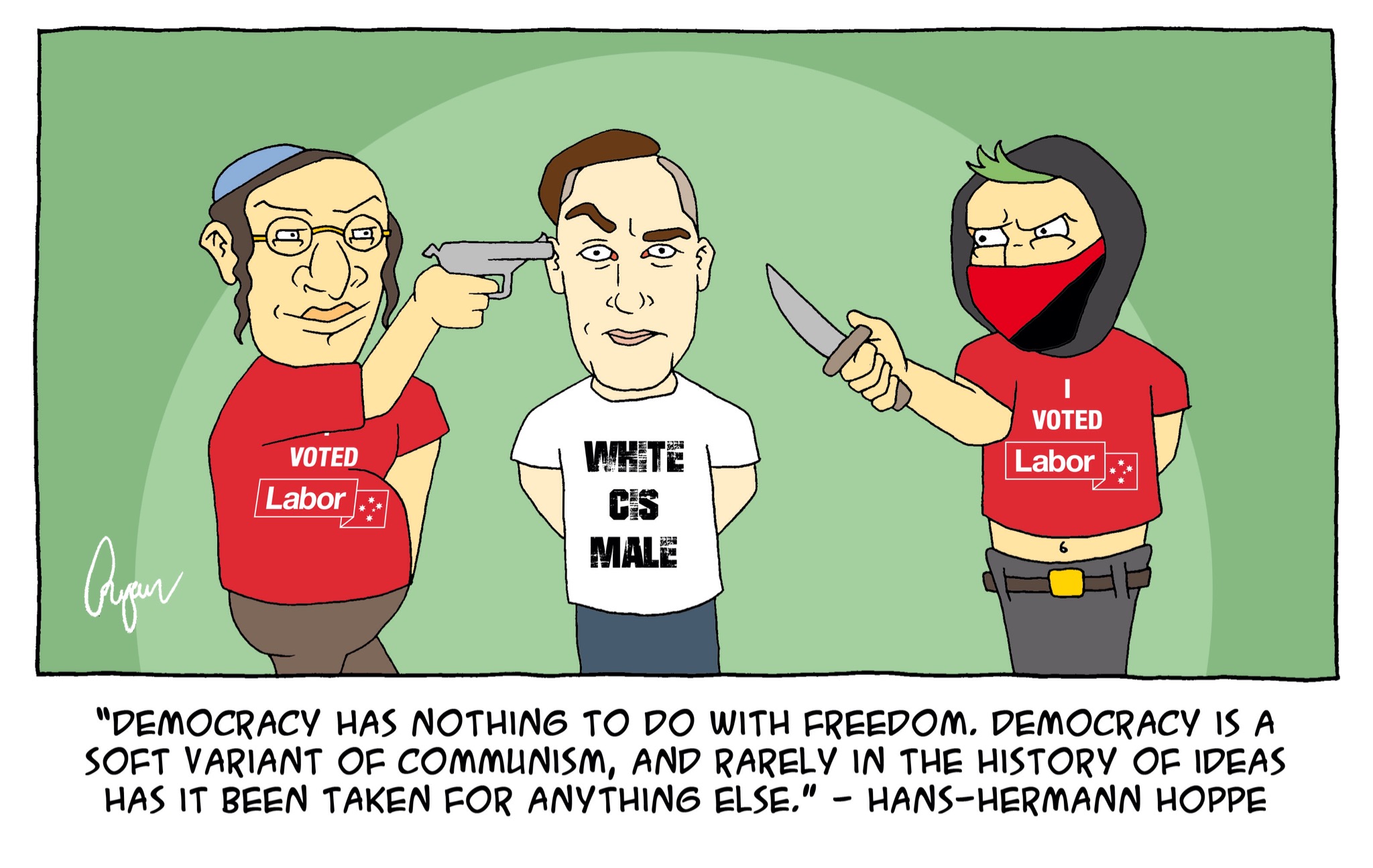 If you you're wondering how Despot Dan won his third term as pinko Premier of Victoria you only have to reflect on what I wrote back at the last election in 2018.
Even if you reject that Despot Dan's installment of Gary Dowsett tier state sanctioned grooming should besmirch the Australian Labor Party brand, it still doesn't preclude the FACT that EVERY elected politician in Australia that has been CONVICTED with child rape and CSAM has been a Labor or Labor turned Independent politician.
When you consider that Nazis are the only ones coming out in force against this groomer degeneracy is it any wonder why Despot Dan, the leader of the Victorian Labor Party, would post this tweet before election day:
I want to be very clear here.

Nazis, racists and bigots have no place in politics.

They have no place in our parliament.

And they have no place in our state.

— Dan Andrews (@DanielAndrewsMP) November 19, 2022
As to whether Despot Dan can actually deport "Nazis, racists and bigots" from the state of Victoria, even though his government and Stasi tier political police have been dutifully trying to, the fact is any further attempt will lead to the equal and opposite reaction ensuing.
Meanwhile the lackluster Liberal Party, who ostensibly lacks both vision and the tenacity to tear the throat out of its alleged political opponent, is why people refer to this Finkelthink dog and pony show as a uniparty ruse.
The fact that the vast majority of Victorians are so functionally retarded that they would sooner vote to subsidize "transitioning" for kindergarteners, resource rationing (aka "Climate Change activism"), infinity imported dindu "enrichment" and putting woke wamen in positions of power is fundamentally why Victoria deserves to proverbially die.
Food For Thought.
To download a free PDF ebooklet of Rather Radical and Vril Vibrations or Trading HEMP for Hitler visit archive.org