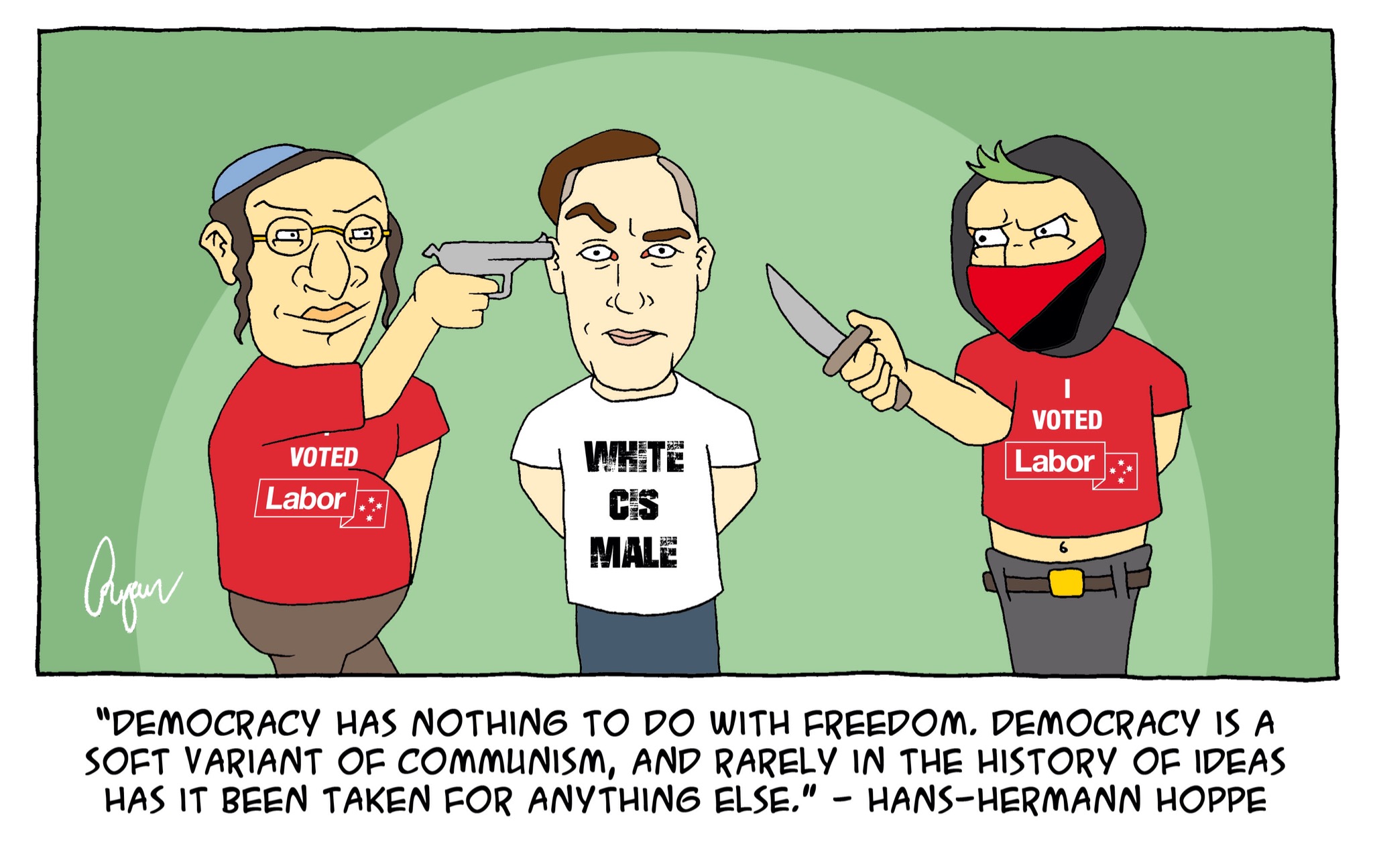 While enjoying a hot breakfast at a local eatery, I came across this article by Tamzin Rose on page 15 of the Herald Sun (Tuesday, November 27th, 2018):

Tamsin, who cites an annual Executive Council of Australian Jewry report (which went after our mate David Hilton earlier this year), is what the ECAJ would call a "good goy".
While I'd personally love to add a critique I feel it more safe to quote Jewish Austrian economist and anarcho-capitalist theorist Walter E. Block on the matter:
"I have great resentment not only for Zionist Jews, but against virtually ALL Jews. Why? Because most of them are socialists, progressives, communists, liberals, Bernie and Hillary supporters, Democrats, devotees of labor unions; ugh."
Hence why Labor's Sorina Grasso received a swing of almost 10 per cent against the Liberals thanks to Caulfield's "largely Jewish demographic". But remember if you notice coincidences like that you'll be frogmarched off to Dan Andrew's re-education camps.
Because Dan's dysgenic distribution agenda puts more political power in the hands of betas, bludgers, bolshies, and furthers a general "browning" of the state, people in my circles also see this as a part of the "Semitic" impact on our society.
For instance, as David Hiscox pointed out on Monday, Labor won with support from Mark Bray's black bloc communist rioters (ANTIFA) who have assaulted, doxed, dead-agented, and got folks fired from their jobs for expressing mere reactionary or milquetoast right-wing sentiment.
But as the fundamental truism of Democracy goes; "it is the rule by the lowest common denominator".
Food For Thought.
Trading HEMP for Hitler is a booklet about a former functionally physiocratic agent of the British Empire and dedicated Shabbos Goy with an honorary Doctorate of Philosophy from Sequoia University turned pan-Aryan zealot, praising kek five times per day while studying for his Doctorate in Zionology at /pol/ University. To redeem your FREE e-booklet copy email a request to A481Designs_Publications@outlook.com.