Fresh from bribing Victorian voters with offers of free food and help with their energy bills, Dictator Dan is now offering a four day working week and free dental.
Wonder why?
Daniel Andrews will lobby for free dental care and examine the merits of a four-day working week if re-elected as Victorian Premier for a third consecutive term.
A policy document detailing Labor's secret plans to entice voters has been leaked ahead of the November 26 state election.
The draft document was recently emailed to rank-and-file party members to get their feedback before the policies are finalised and publicly unveiled next month.
It details plans to consider the social and gender equity benefits of a reduced working week with no loss of income.
Labor could also reinstate the Workers Family Picnic Day and declare Christmas Eve after 6pm a public holiday, The Age reported.
XYZ News understands that other proposals being floated include free public transport, cancelling all parking fines, pants-off-Thursday and free lollies for children.
Bizarrely, it appears the Labor Party is also trying to bribe voters to get fake positive poll results:
The Victorian Labor Party is under fire for a "dodgy" online survey which offered people a five-dollar participation incentive, and included a video celebrating the achievements of Dan Andrews' Labor government while blasting Opposition Leader Matthew Guy.
The Victorian Electoral Commission confirmed on Thursday it was reviewing a complaint into the survey, which was lodged by independent candidate Charelle Ainslie last week, who said she was alerted to it when the survey was sent to her father in the electorate of Mornington.
Ms Ainslie told NCA NewsWire on Thursday her complaint was based on her concerns over unauthorised political advertising, possible misuse of electoral roll data and privacy breaches.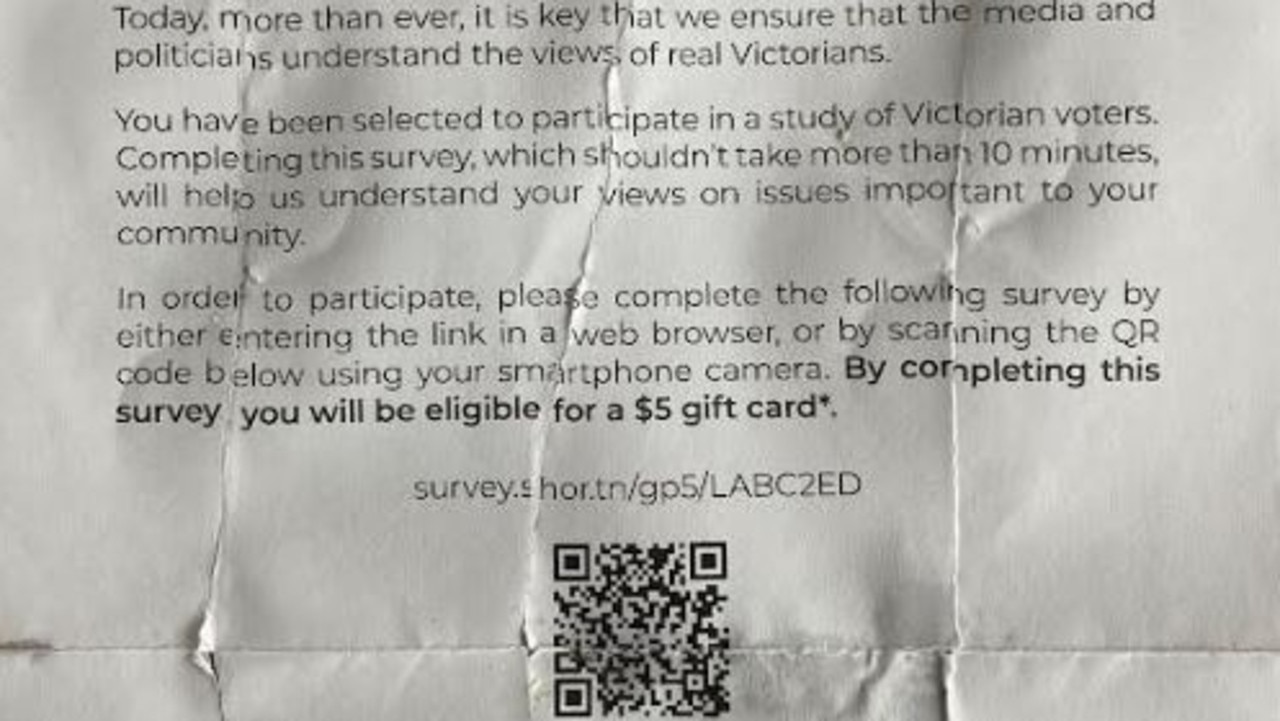 Embedded in the survey, which included questions asking people what they liked and disliked about the Andrews Government, was a video which said "Dan Andrews and Labor are doing what matters". The video also referred to Opposition Leader Matthew Guy as "the Liberals cuts guy".
"It's purely an ad for the Labor Party," Ms Ainslie, who is running as an independent in the seat of Nepean, told NCA NewsWire.
Ms Ainslie said the survey and video contain no authorisation – a strict requirement under voting laws which govern advertising material.
It's remarkable that Dictator Dan feels he has to resort to such amateurish poll rigging. Everybody knows from recent experience is that all you have to do is pay the Lying Press to rig the polls in your favour before an election then rig the vote on election night. If you still lose, blame Russia.
This tells us two things:
Daniel Andrews is tracking so poorly that not even traditional vote rigging is sufficient.
Daniel Andrews seems to be really, really scared of losing office, for some reason….
Subscribe to XYZ on Telegram, Bitchute, Twitter and Gab.