What a set of headlines to wake up to: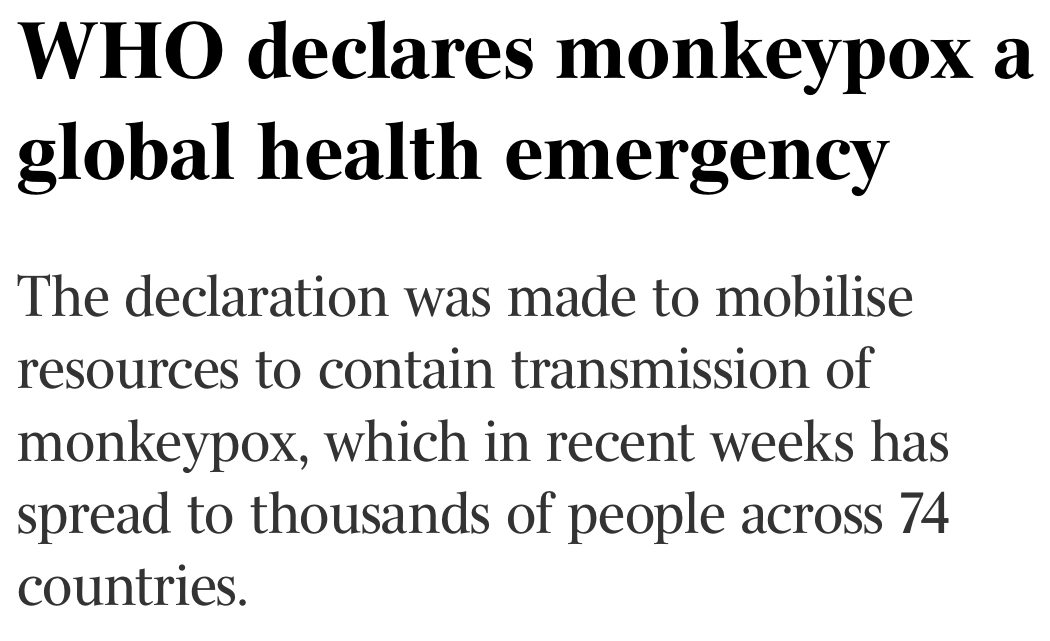 Straight out of Revelation: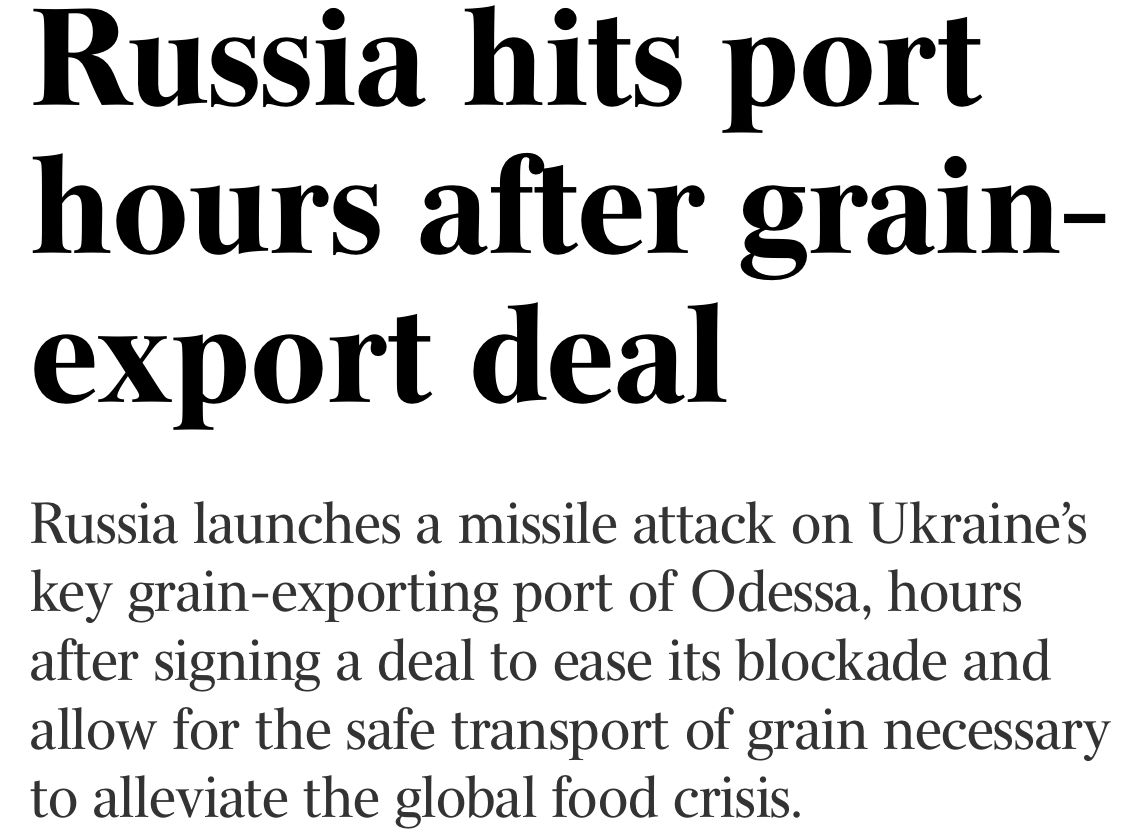 Pestilence
The World Health Organization (WHO) says the expanding monkeypox outbreak in more than 70 countries is an "extraordinary" situation that now qualifies as a global emergency.
The WHO's highest level of alert is a declaration that could spur further investment in treatment of the once-rare disease and intensify the scramble for scarce vaccines.
WHO director-general Tedros Adhanom Ghebreyesus made the decision on calling monkeypox a global emergency despite a lack of consensus among experts on the UN health agency's emergency committee, saying he acted as "a tie breaker".
It is the first time a UN health agency chief has unilaterally made such a decision without an expert recommendation.
Is anybody else getting "dictator of the world" vibes from old mate Tedros?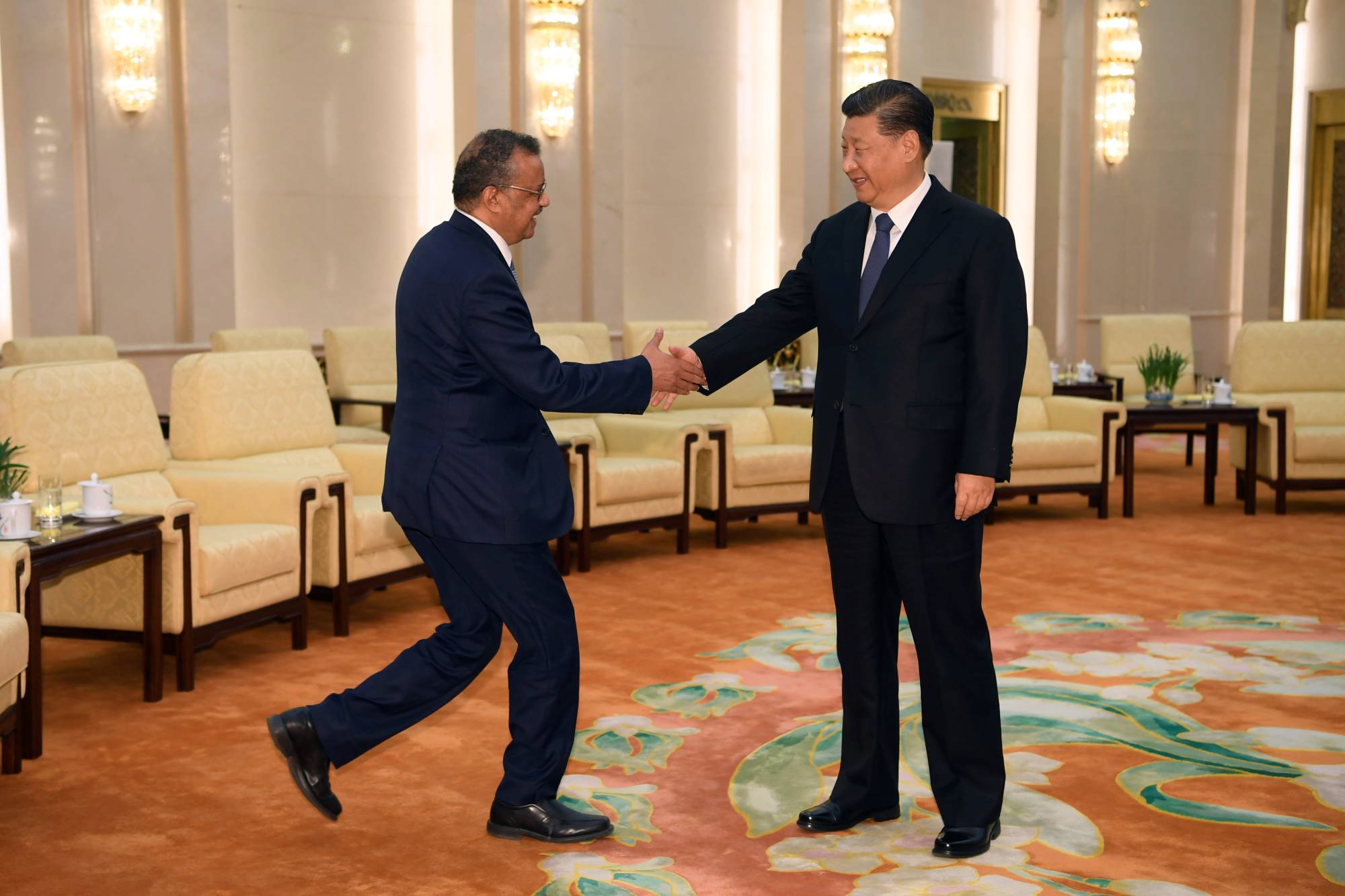 Yeah maybe not. Just another lackey.
"We have an outbreak that has spread around the world rapidly through new modes of transmission about which we understand too little," the UN chief said.
So you're saying poofs have found new ways of spreading a sexually transmitted disease to one another. As XYZ News has reported, so-called "Monkeypox" is AIDS 2.0. It is a disease confined almost entirely to reprobates which globalist "health" organisations are exploiting to give the impression of a deadly disease which could strike down anybody at any time.
It's hardly riders of the apocalypse material, however it is the perfect device with which to maintain a baseline level of fear among the normie populations of the West, justify the WHO's existence and ultimately, keep pushing not-vaccines on everybody. The "vaccine" is the virus, as datapoints indicate a direct impact on the reproductive health of both men and women, with a corresponding drop in fertility in several countries. Death spikes are also being recorded, including in Australia.
Famine and War
Russian missiles have hit Ukraine's southern port of Odesa, the Ukrainian military says, threatening a deal signed just a day earlier to unblock grain exports from Black Sea ports and ease a global food shortage caused by the war.
Just remember to take everything we read about the proxy war in the Ukraine with a fistful of salt. All we can gather from this story is that grain shipments from Odesa will be curtailed and the global food shortage will deepen.
Ukrainian President Volodymyr Zelenskyy said the strike showed Moscow could not be trusted to implement the deal.
However, public broadcaster Suspilne quoted the Ukrainian military as saying the missiles had not caused significant damage and a government minister said preparations continued to restart grain exports from the country's Black Sea ports.
The deal, signed by Moscow and Kyiv on Friday, and mediated by the United Nations and Turkey, was hailed as a breakthrough after nearly five months of punishing fighting since Russia invaded its neighbour…..
Two Russian Kalibr missiles hit an area around a pumping station at the Odesa port, while another two missiles were shot down by air-defence forces, according to Ukraine's Operational Command South.
Yuriy Ignat, a spokesperson for the Ukrainian air force, said the cruise missiles were fired from warships in the Black Sea near Crimea.
The spokesperson for Ukraine's southern military command, Natalia Humeniuk, was later quoted as saying the port's grain storage area was not hit. No casualties have been reported.
Infrastructure Minister Oleksandr Kubrakov said on Facebook: "We continue technical preparations for the launch of exports of agricultural products from our ports."
Classic Lying Press. Tell us famine is riding our way in the headline, bury the fact that grain shipments will continue toward the end of the article.
Nevertheless, a global food shortage engineered by the web of globalist actors is headed our way. The disruption of grain shipments to the third world has already toppled the Sri Lankan government and will likely topple more. Australia is on the verge of either culling its entire livestock population or pumping the same dangerous, untested mRNA technology into our livestock as we have been pumping into humans for the last year and a half.
Marx once opined that the working classes of the world had less in common with their ruling elite than they did with each other, thus a global revolution was needed to topple the ruling elite. This is now true but with the roles flipped. The West's ruling elite are united against their people, determined to replace us and inject us with poison. Their plan for the so-called "Great Reset" would be a fulfilment of Marx's ultimate goal of global communism, this time with a global surveillance grid, digital control of all commerce and AI engines powerful enough to make sense of the mountains of data collected and keep the system running.
If they are allowed to succeed they will bring about another holodomor but on a global scale. With these roles of communists vs nationalists reversed, World War is necessary, however not a war between White nations, but of White people against our ruling elite.
We had better win this time, because we know what happens to the loser.
Subscribe to XYZ on Telegram, Bitchute, Patreon, Twitter and Gab.