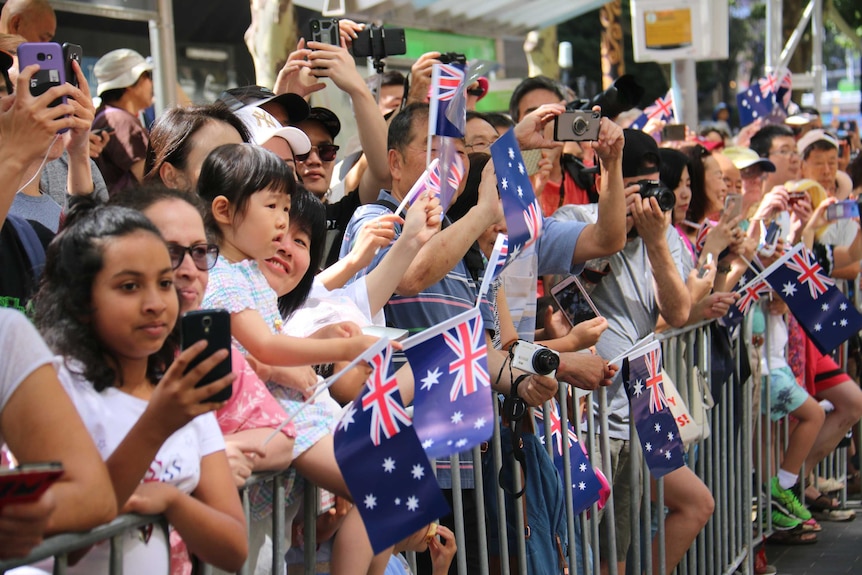 Of course it's Melbourne.
Melbourne City Council has opened the latest front in the war against Australia Day, voting for a "review" of how it celebrates Australia Day to make it look like it is consulting the community:
Melbourne City Council could dump Australia Day celebrations as part of its journey to reconciliation.
Councillors on Monday night voted in favour of a motion put forward by Lord Mayor Sally Capp seeking to review the city's approach to January 26.
"I recognise that for many people celebrating Australia Day on the 26th of January is important, but there is a changing sentiment around celebrating what it means to be Australian on that day," Cr Capp told ABC Melbourne radio.
"I know from discussions with Traditional Owners that many of them see this as a really important aspect of how we can better respect and reflect their ancient culture and history."
The review would investigate the City of Melbourne's approach to events, communications and community management, while also identifying alternative options for the date.
Cr Capp said the move was to ensure the city was prepared for January 26, 2023 no matter the outcome of the review.
The day's status as a national public holiday would remain the jurisdiction of the federal government.
Did you read any of that gunk or just skip down to my analysis? Basically, they are wrapping the most important day in Australia's calendar in obtuse bureaucratise and hoping nobody notices when they do away with it. That's the strategy.
First Peoples' Assembly co-chair and Taungurung man Marcus Stewart, who has been working to progress state treaty talks in Victoria, said the City of Melbourne was showing leadership by holding a "mature conversation" about the issue.
"On how we can bring all Australians together and celebrate a day that's meaningful, that's purposeful, and that unites us and doesn't divide us," he said.
"It's easy to criticise that it's a small step, it's not going to do anything — small things matter and it's about momentum and moving forward.
"Because what we want is a Victoria that our kids and our grandkids feel a sense of connection to and a sense of belonging to, because we have the oldest living culture in the world and it's something that should unite us and we can all celebrate."
This is fluff. We all know the "review" is just for show, the decision to abolish Australia Day has already been made. The leftists who hold institutional power in Australia are just waiting for the right moment to strike. A tiny minority of fanatics hold key positions in federal, state and local government, the media, academia and a web of NGO's.
Lying Press outlets constantly refer to handpicked activists from this network to create the false impression that there is broad support for destroying Australia Day. They are aided by the fact that Australia Day celebrations are already a multicultural festival draped in Aussie flags.
When it comes time to canvass "the local community", all the foreign students who now occupy Melbourne's CBD will say Australia Day means nothing to them, and the council will put out a statement saying something along the lines of "community sentiment places less emphasis on celebrating Australia Day, and residents see their identity as consisting of multiple layers of complexity, rather than a binary of insider vs outsider."
Yes, that is literally how these people write. Their reports and public statements are unreadable, and deliberately so. It's meaningless drivel with an infernal goal.
We are in a passive aggressive Race War dressed up as a Culture War and currently, political aborigines have the entire government and media establishment on their side. The so-called "welcome to country" ceremony, the elevation of the aboriginal "flag" to equal importance as the Australian flag, and abolishing Australia Day are spiritual weapons designed to demoralise Real, Anglo Australians.
They are assaulting our culture and heritage from every angle and it's working, with a combination of low birthrates and mass immigration turning us into a minority in our own country. No politician in the land represents us. We don't have a country anymore.
Given this fact, It is funny that they still feel the need to dismantle the last vestiges of White Australia slowly and piecemeal, retaining a veneer of democracy and consultation. It's almost as though they fear that if they do it too quickly we will rise up and go Sri Lanka on them.
Subscribe to XYZ on Telegram, Bitchute, Patreon, Twitter and Gab.