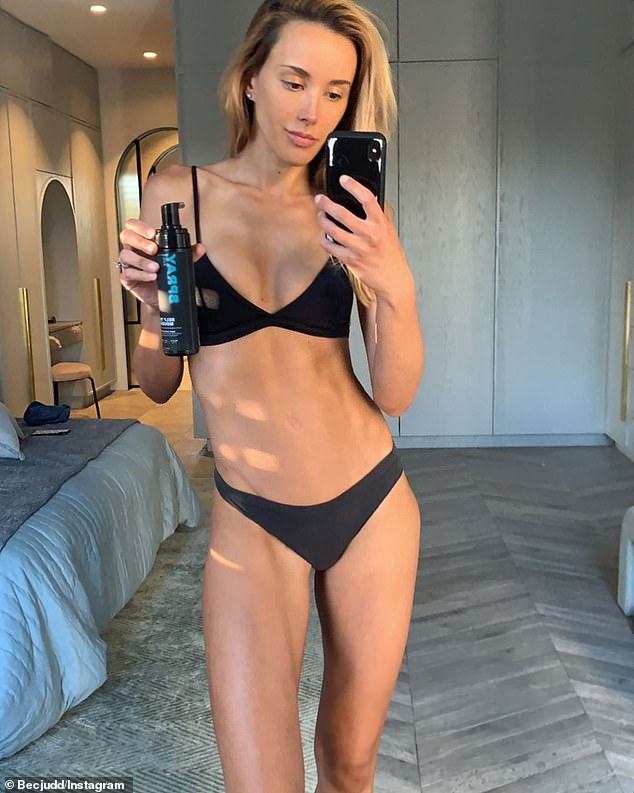 Obviously, he would never say it's African Gangs. Everybody knows African Gangs are terrorising Melbourne again, but everybody knows you're not allowed to say it's African Gangs.
It's great to see Melbourne getting back to normal:
Daniel Andrews has hit back at Rebecca Judd after the AFL WAG slammed his government for not doing enough to combat crime in her posh Melbourne suburb.
The premier rubbished her complaint that she felt unsafe in her $7.3 million mansion in Brighton in an Instagram post on Thursday.
Judd claimed the state government didn't 'seem to care' or be doing anything about the 'rapes, bashings and home invasions at the hands of the gangs in Bayside'.
'I'm not interested in having an argument with Ms Judd,' Mr Andrews said on Sunday.
Believe all women.
'I'm also obliged to point out though, I think there are more than 70 additional police in the Bayside area, and the most recent crime statistics released by an independent agency would not support those sweeping assessments about patterns of crime.'
Mr Andrews said an additional 500 police officers and 50 public service officers were deployed as part of May's state budget.
'I say this respectfully to Bec Judd, or anybody – I don't want anybody to feel unsafe,' he said.
'I'm sorry she feels that way. The data would tell a different story, but it is about personal feelings and your sense of safety.
I'm sorry African Gangs broke into your friends' homes but my clipboard says you're wrong. On the subject of data, Sudanese in Victoria are 44 times more likely than average to break the law.
Judd wrote in her Instagram post: 'So sick of the rapes, bashings and home invasions at the hands of the gangs in Bayside.
'I personally know two women who have experienced home invasions in Brighton in the last few weeks while they were at home.'
Daniel Andrews is a hopeless actor. Watch him trying to pretend he's forgotten Rebecca Judd's name.
There is a bit of irony here in that we have all spent a week bagging out the WAGs and doctors wives of inner Melbourne for voting Teal. Frankly I look forward to the day we can report on the spate of vandalism attacks by African Gangs on the rows and rows of wind turbines along bayside beaches.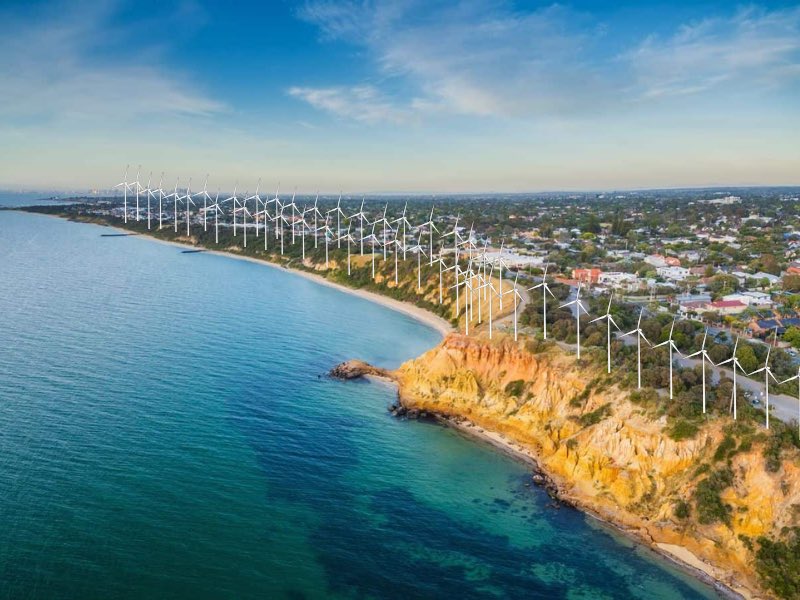 The Twitter sock puppets of Daniel Andrews' personal staff have in turn reverted back to hating the wealthy elite of Melbourne's inner east after a week of celebrating how enlightened they all are about fake climate change.
What does Rebecca Judd actually do? Did she just marry a bloke who used to kick a footy, and now she is supposed to be important? Blah blah blah. Self-entitled, out of touch, C grade "influencer" who lives in Briiiighton. She is not a Victorian.

— Dan Fan Girl 🤓 ❤️🍻 (@ChristyDanFan) May 27, 2022
Dear little Daniel Andrews feels sorry for Rebecca Judd, she is worried about "Home invasion" and being attacked in her 5.8 million palace in Brighton. Well my darling welcome to the real world.! pic.twitter.com/OoTQiYsRGm

— hello possums…!! (@RobertCawood2) May 29, 2022
Also, when it comes to a stoush between Victoria Police and African Gangs, I'm getting the popcorn. Because, you know, the thing:
Police fire on protesters at the Shrine of Remembrance in #Melbourne.#Melbourneprotest #IStandWithTradies #VaccinePassport pic.twitter.com/t5c71fZgDE

— XYZ (@itsyourxyz) September 22, 2021
Police in Melbourne, Australia chase protesters on horses and tackle protesters to the ground at the protest against mandatory work vaccinations. pic.twitter.com/t9u6riG9tU

— Marie Oakes (@TheMarieOakes) October 2, 2021
The point is that this is another convenient confected tiff which the Lying Press can use to ignore the issue of African Gang crime. They ignore the fact that one side effect of the Great Replacement is that black people victimise White people all along the slow road to extinction, and instead focus on a bunch of White people arguing with each other.
A female colleague has opened fire after a constable was mowed down by a stolen car outside a St Kilda service station.

A 14-year-old boy was arrested after the officers intervened following a crime spree in Brighton. @Elisabeth_Moss9 #9News pic.twitter.com/rw70mCReP5

— 9News Melbourne (@9NewsMelb) May 28, 2022
Last night, Victoria Police shot at a car, after a home invasion in Cochrane Street. This follows similar crimes: in Bay, Chelsea, Downes, Elwood, Kinane, Martin, Sussex, and Yuille Streets.

Daniel Andrews cannot keep ignoring these crimes in Brighton.

— James Newbury MP (@newbury3186) May 28, 2022
Last week a teenager had his throat slashed with a machete after being chased down Lygon Street by multiple masked thugs.
Shocked diners have witnessed a horrifying machete attack in the heart of Lygon Street.

A 17-year-old boy was being chased by a group of thugs, when they cornered him inside a popular gelato bar. @reid_butler9 #9News pic.twitter.com/b0b46DY0Mt

— 9News Melbourne (@9NewsMelb) May 24, 2022
A car chase last week endangered the lives of school children when drivers of a stolen car crossed the median strip during school peak hour. The algorithm has buried that story.
African gang crimes are hitting multiple suburbs in Melbourne. But let's all laugh at the rich White woman and crucify anybody who notices that diversity plus proximity equals war.
Subscribe to XYZ on Telegram, Bitchute, Patreon, Twitter and Gab.