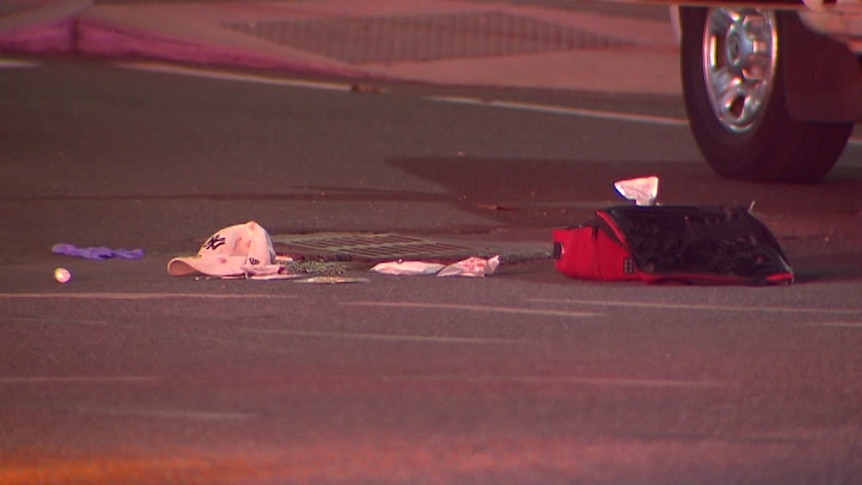 Righto, let's play a game. Everybody knows how this one goes.
Count how many paragraphs it takes for the lying press to admit that the "teens", the "boy" and the "man" from "rival gangs", "residents" of "Richmond" and "Adelaide", are african.
From their ABC:
Police say a 25-year-old Victorian man who was stabbed and stomped to death in an Adelaide CBD street early on Monday morning was fleeing a nearby knife-fight between rival groups.
A 17-year-old boy from the Melbourne suburb of Meadow Heights was charged with murder last night, after police tracked him to Adelaide Airport, where he was arrested.
Police allege the boy — who cannot be identified because of his age — was attempting to fly back to Victoria using a false name.
He was arrested along with three other Victorian males — an 18-year-old man, a 16-year-old boy from St Albans and a 21-year-old man from Werribee — who were charged with aggravated affray.
The Adelaide Youth Court was told on Tuesday that the 17-year-old had refused to appear via videolink, instead rolling over in his bed in detention and covering his head.
He was remanded in custody, and no bail application was made on his behalf.
Police allege he was one of three males who were seen pursuing the victim onto North Terrace in Adelaide's west end about 2am on Anzac Day, after a large fight.
"The victim was chased down by three males, fatally stabbed and stomped [on]," Detective Superintendent Des Bray said on Tuesday.
"Two of the people were actively involved in his murder, and the other person stood back and watched.
"We know the identity of two of those males. One of them is in custody and has been charged with murder.
"Investigations are continuing in respect to one whose identity we don't know, and the third male we have to conduct investigations to see if he has any criminal culpability."
The 25-year-old victim has been variously described as being from the Melbourne suburb of Richmond, and of no fixed address, and is understood to have divided his time between South Australia and Victoria.
The 16-year-old Victorian boy who was stopped at the airport made no application for bail and has been remanded in detention to face court again next week.
Four men from Adelaide's north and another 16-year-old boy of no fixed address were charged with weapons offences after police allegedly found two knives, a machete and cash in a vehicle they stopped on the corner of Pulteney and Wakefield streets a few hours after the alleged murder.
Superintendent Bray said police had been able to create a timeline of the night of the stabbing, mostly with the help of CCTV.
But he said the sequence of events was set in motion days earlier, when several people arrived in Adelaide from interstate.
"On Friday evening, on two separate flights — one arriving from Sydney and one from Melbourne — six African males arrived [in Adelaide] and were collected by local gang members and taken to an undisclosed location," he said.
17 paragraphs.
You might think that is some kind of record, but it's about the norm. In another piece from July 2021, the ABC pulled exactly the same trick, taking 15 paragraphs to mention that the perpetrators of an african Gang stabbing in Adelaide were african.
It is standard operational procedure for newspapers to place the information they most want people to take from a story in the headline and in the first three paragraphs, and "bury" the information they don't want you to know toward the end.
The fact that the Lying Press does this so frequently indicates that they have an agenda to minimise the disproportionately high african crime rate in order to push mass immigration and multiculturalism on an unwilling Aussie public.
Sudanese people living in Victoria commit crime at a rate nearly 7 times the size of their population, 1.07:0.16. For violent crime this is even higher.
From the Herald Sun:
The Australian Financial Review reports:
But it's also true Sudanese immigrants, at only 0.1 per cent of Victoria's population, are well over-represented in crime statistics. That includes being responsible for around 8 per cent of "aggravated burglaries".
Western societies face an epidemic of black crime. The violent nature of Africans is innate, as evidenced by their violence both in Western countries and their native Africa. Their low average IQ makes them more impulsive and less likely to consider the consequences of their actions.
All this means that africans should not be allowed in White countries.