After the stunning resignation of Gillon McLachlan as AFL CEO on Tuesday, NSW CHO Dr. Kerry Chant has been named as his replacement.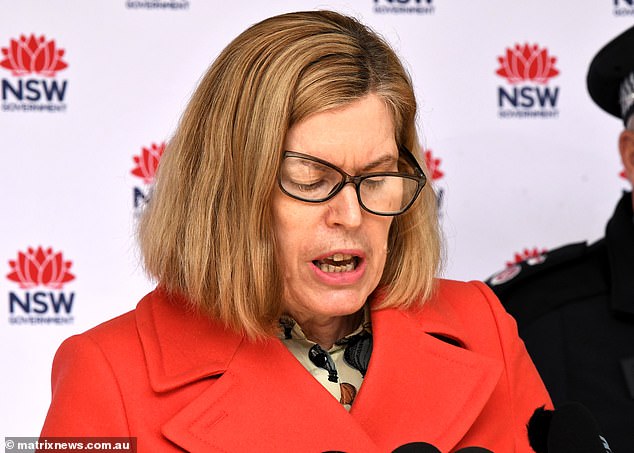 The cross dresser who identifies as a female says he is delighted to be named as the AFL's first female CEO. One of his first decisions in his new role was to appoint SA CHO Nicola Spurrier as the new head of the AFL Rules Committee.
Spurrier's first act has been to institute the policy of "do not touch that football".
XYZ News understands this is just the first in a raft of new measures designed to transition the game so that it can remain relevant in the current year.
In conjuction with the removal of the football itself, the scoring of points will be strictly prohibited so there will no longer be winners or losers. The AFL and AFLW will be merged, with player ranks opened to all genders who will all receive equal pay. Although the numbers allowed on the playing field will be greatly increased, the 6-6-6 rule will remain.
Given there will no longer be a football or the scoring of points, this expands the range of venues available to host AFL matches. School sports halls, Brunswick bakeries and random toilet blocks are believed to be the main beneficiaries of this new venue policy.
Rather than chasing a ball around a paddock, participants will be encouraged to sit in circles to discuss how they can become better allies to the LGPT community and other minorities.
Victorian Premier Daniel Andrews appears delighted with this transformation of the game, saying "You get better decisions when you include everybody".
AFL fans are expected to embrace the new-look AFL. Dr Chant explained:
"Look, when we told these suckers to stay home and wear masks, they just took it. When we forced them to get permits just to go to work, to record the details of every place they visited, and to dob in people who didn't follow the rules, they just lapped it up. They injected poison so they could keep their jobs, and they let us do all of this to their children.
"It doesn't matter how badly we rape the game. We have been able to completely overturn every aspect of the public's lives and nobody has tried to kill us, so we basically have a licence to do whatever we want."
AFL matches will remain open only to fully vaccinated patrons.
Subscribe to XYZ on Telegram, Bitchute, Patreon, Twitter and Gab.