This is the biggest news story on the planet.
This is the biggest news story on the planet. Mainstream Media football show hosts openly talking about adverse reactions sweeping the world after #OllieWines was hospitalised with an irregular heartbeat. pic.twitter.com/9azM3eFTz1

— XYZ (@itsyourxyz) April 10, 2022
Port Adelaide AFL footballer Ollie Wines was subbed out of Thursday night's match against Melbourne at the Adelaide Oval with what was initially referred to as "nausea". The next day it was revealed he was in hospital due to an irregular heartbeat and myocarditis.
Brownlow medallist Ollie Wines remains in hospital with a worrying heart issue. @cleary_mitch with the latest. https://t.co/5zYfOfohG3 @7AFL #7AFL #7NEWS pic.twitter.com/2wymvmnYA2

— 7NEWS Melbourne (@7NewsMelbourne) April 8, 2022
In Round 1, Footscray's Haden Crozier was subbed out after fainting at half time. Covid vaccination is mandatory for Australian footballers. Carlton's Liam Jones retired late last year to avoid taking the dangerous, untested vaccines.
On yesterday's Sunday Footy Show the pressure finally became too much, with journalists and former footballers openly acknowledging the link between the Covid "vaccines" and heart issues, ie myocarditis and heart attacks, as well as Bell's Palsy:
"Watch this space at this stage, nothing coming out of the Port Adelaide team this morning," Barrett said.
"His subbing out of the game on Thursday night for nausea slash heart reasons, he spent time in hospital — it's just a big unknown as to when he will play again. It may be as soon as this week but nothing coming out of the club at this stage."
That prompted Brown to ask, "Is there a lot of this going on in world sport at the moment, Damo? A lot of athletes have got these issues?"
Are you referring to the booster shots and the contracting of Covid?" Barrett said.
Brown replied, "I was referring to the booster shots, that's obviously the word going around."
"Look, it's being discussed," Barrett said.
"I haven't been able to get an official line on that from anyone attached to Ollie Wines at this stage, but yeah, the question is being asked and put to me and others, including yourself, by a lot of people, about the possibility of that."
Jones chimed in that "it's not just the heart issues", pointing out that Lloyd had been diagnosed with Bell's palsy — facial paralysis — earlier this year…
"Without delving into your private affairs, you've got Bell's palsy at the moment, which hopefully you're on the back end of that, but there's a bit of that going around as well," Jones said.
"Exactly, heart issues and Bell's palsy has gone through the roof since the boosters and Covid issues," Lloyd said.
"We had (sports journalist) Michelangelo Rucci on (3AW) on Friday night and he said that there's a ward filled with people with similar symptoms to Ollie Wines – nausea, heart issues – so there has to be something more to it."
Jones then stressed that "we're not anti-vaxxers".
"We've all done our due diligence with our booster shots and all that sort of stuff, but there is going to have to be some study done on this, not just in a sporting sphere but like a community," he said.
(UPDATE 12/4/21: Ollie Wines has controversially denied that his myocarditis is related to the Covid vaccine.)
AFL is the biggest sporting code in Australia, and Wines was last year's Brownlow Medalist, the equivalent of an MVP. Australian footballers are well payed and have put up with a lot of woke humiliation to keep their well-paying jobs.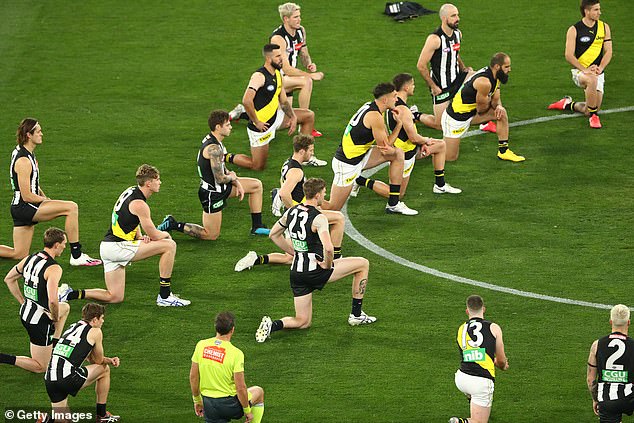 Being cursed with heart ailments at a young age which could significantly shorten their lifespans may finally break the dam. The truth has finally been allowed to be told on mainstream Australian television.
Keep in mind that this would have had to go through producers, lawyers and the higher ups. Nothing gets said on the mainstream Lying Press that has not been pre-approved. This means is they are receiving more pressure from footballers, their families, their managers and their lawyers than from the very powerful people, corporations and institutions that determines the Narrative.
This is about to blow up, big time. As XYZ News has reported for over a year, a pandemic of adverse reactions has swept the globe since the introduction of dangerous and untested Covid "vaccines". The carnage on sporting fields is the most visible precisely because it is televised, but it is the tip of the iceberg
The devastation the vaccines have wrought globally is out of all proportion to anything we have ever seen. We're talking hundreds of thousands of deaths already, with millions more to come. Until now they have not been acknowledged because they're simply not reported, not by the doctors, the Lying Press nor the authorities.
All of this could be about to be blown out of the water thanks to a little weekend sports program at the bottom of the world.
One last thing. I noted in my report on Friday that the body language of the players after the match told me that they know what was going on, and they're worried that any of them could be next.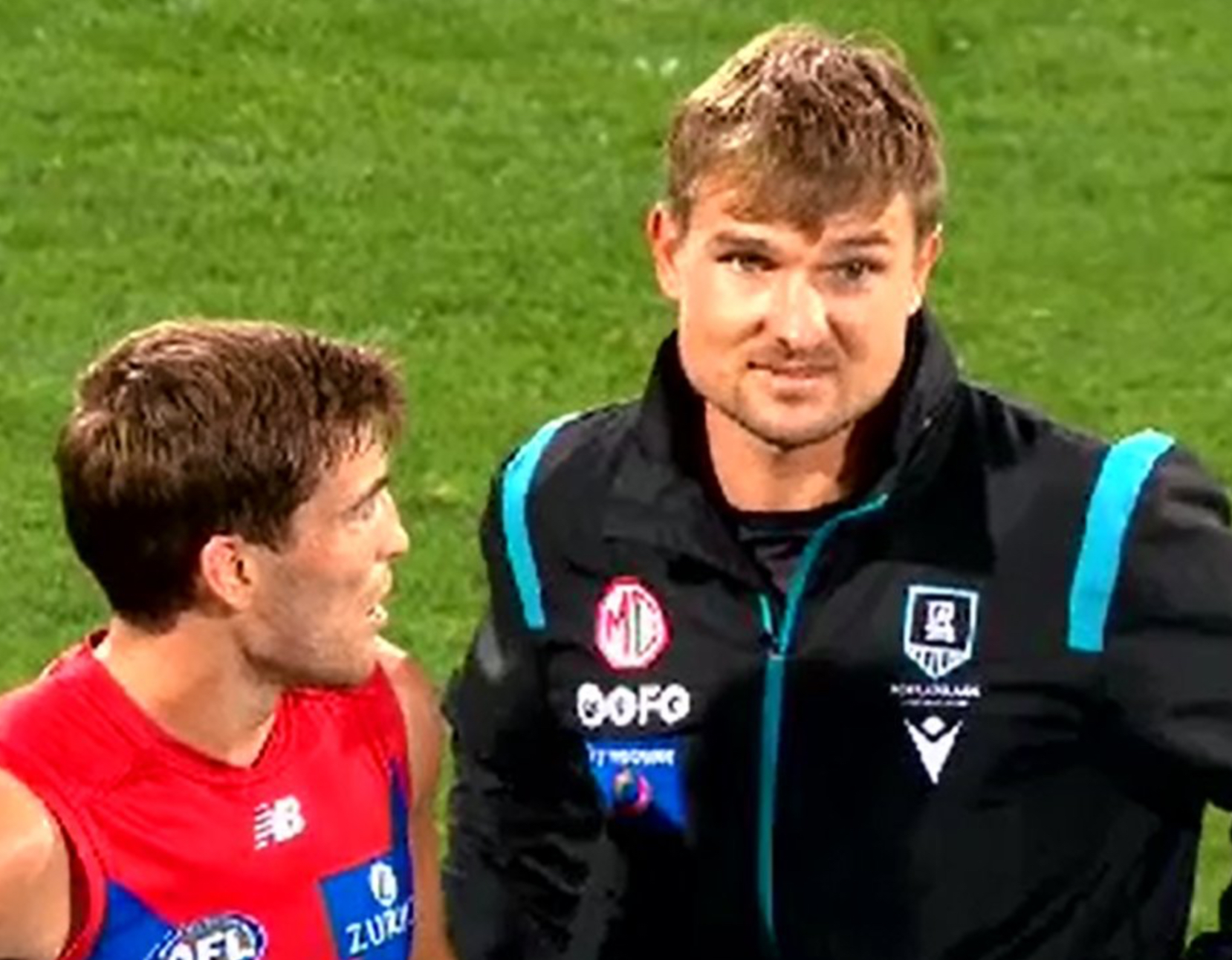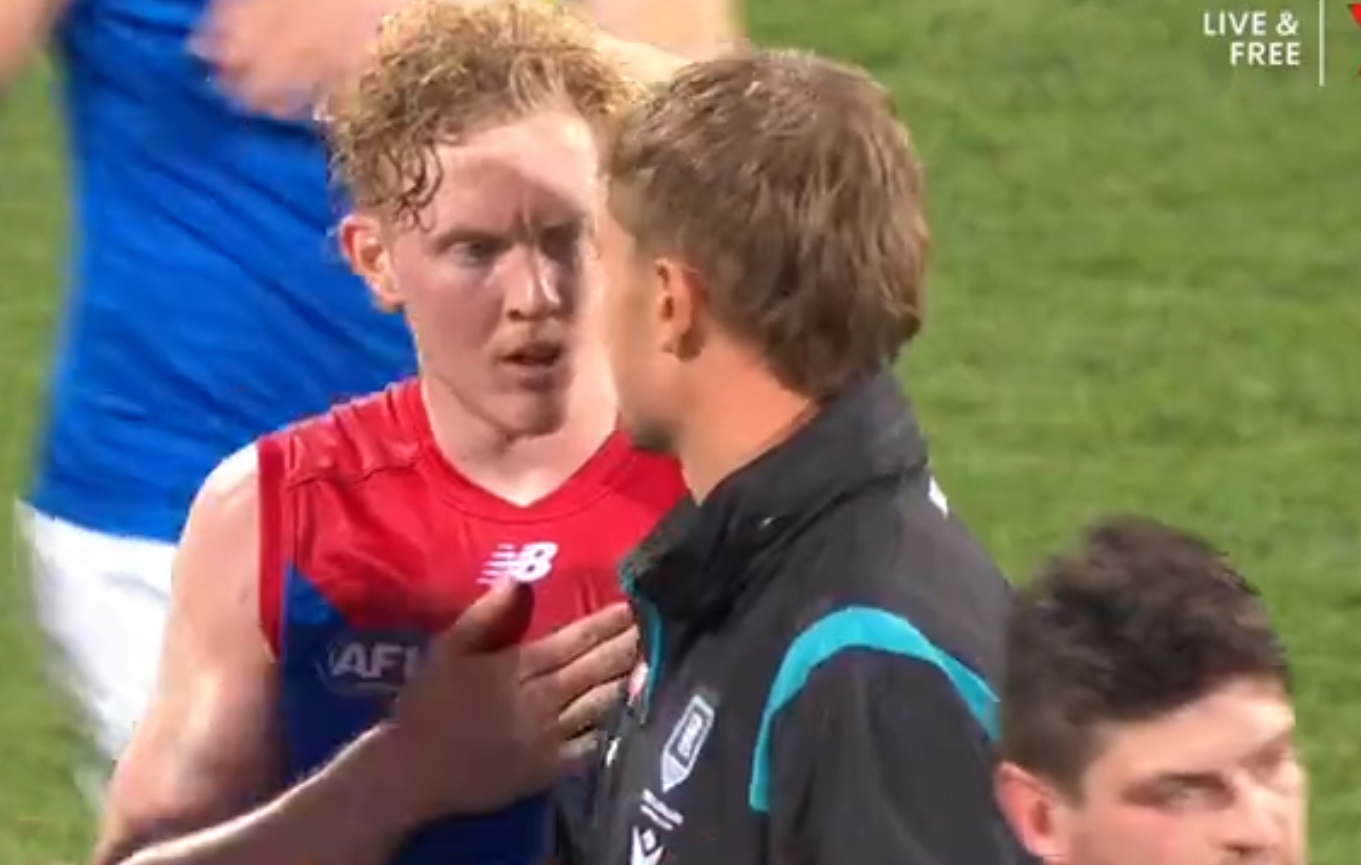 This was confirmed by Damien Barrett:
"I haven't been able to get an official line on that from anyone attached to Ollie Wines at this stage, but yeah, the question is being asked and put to me and others, including yourself, by a lot of people, about the possibility of that."
Very soon, Australian footballers may refuse to play. It could spread across the competition, across the world, then from sporting royalty to the proles. If that happens, all bets are off.
Subscribe to XYZ on Telegram, Bitchute, Patreon, Twitter and Gab.