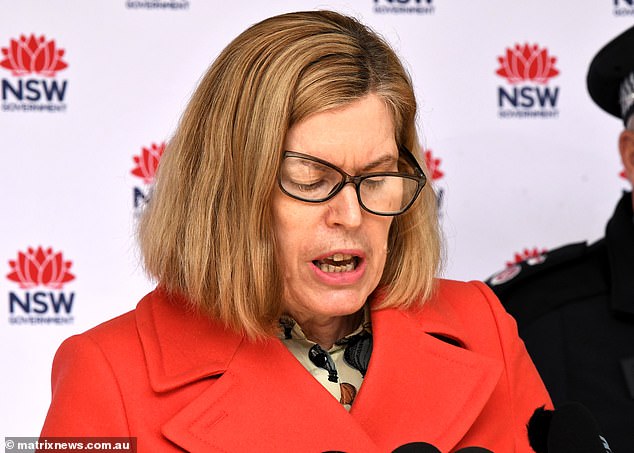 For the second day in a row a member of Australia's ruling class has openly admitted that the majority of or all the people classified as having died with Covid were vaccinated:
🚨🚨🚨🤯🤯🤯

36 deaths (RIP 🙏🏻)

33 vaccinated (4 triple jabbed)

3 unvaccinated

Chan seems to think this is a good ad for boosters 😳 pic.twitter.com/xAjcRBUPbL

— ValGlass2.0 (@AussieVal10) January 17, 2022
36 deaths with Covid were recorded yesterday in New South Wales. In a press conference today, NSW Chief Health Officer Dr Kerry Chant stated the following:
"And of the 36 people, 33 were vaccinated against Covid. Generally they'd had two doses. Three people were not vaccinated.
"Of the three people who died under 65, one was vaccinated against Covid and had two doses, and two people were not vaccinated. All three of those under 65 had serious underlying health conditions, and of the older people, only a handful, four, had had their boosters."
If the vast majority of people dying, supposedly with Covid, have had two doses of a vaccine, and four people who had three doses died as well, surely serious questions must be asked not simply about the efficacy of the vaccines, but their safety.
Astoundingly, Dr Chant claims that the results meant the direct opposite of the most logical conclusion:
"So can I just echo the Premier's comments, and I know this will be echoed by Miss Pearce in her presentation about the vaccination, there needs to be a sense of urgency in embracing the booster."
This is not an accident, as it is exactly the same narrative spun by Queensland Health Minister Yvette D'Ath yesterday. She claimed that despite the fact that all seven people classified as deaths with Covid were vaccinated, this meant that people should take the so-called "booster".
Wow, so they admit they had the vax. https://t.co/zw15VHDRvs

— XYZ (@itsyourxyz) January 17, 2022
It is intriguing to watch how the narrative has been nudged. In 2021 XYZ noted how officials in multiple countries would claim they misspoke and invert the figures, if footage went viral of them admitting that most deaths with Covid were vaccinated. For example, NSW Director of Health Protection Jeremy McAnulty did just that when the following footage was seen by too many people.
Australia.

100% of covid cases are vaccinated.

Shall I repeat that? pic.twitter.com/waD3wmfusI

— michael breton (@michaelpbreton) September 24, 2021
So, when they were trying to increase overall vaccination rates and push the double dose, they openly lied about the figures, then refused to provide a breakdown of the figures, if too much attention was draw to them.
Now that they want people to take a third and soon to be fourth dose, they happily admit that most deaths with Covid are double vaccinated, but are using this fact to push more poison.
Subscribe to XYZ on Telegram, Bitchute, Patreon, Twitter and Gab.