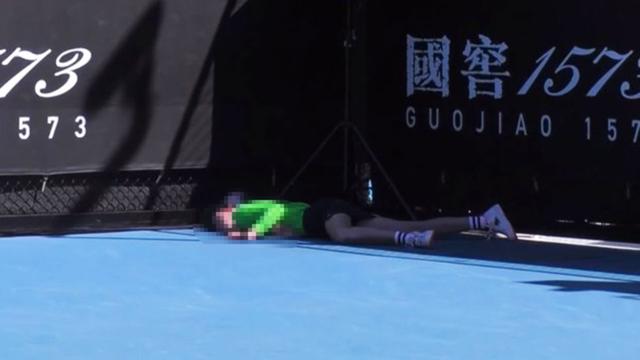 The Australian government claims it is protecting us from Covid, while actively endangering people's lives via vaccines:
BREAKING:Ball boy collapses at the Australian open this morning. pic.twitter.com/8fTLaZC5zi

— Suzanne Seddon (@suzseddon) January 17, 2022
A ball kid has been sent home to rest after collapsing on Tuesday morning at the Australian Open.
The incident occurred in the opening hour of a men's singles matchup between South Africa's Lloyd Harris and Denmark's Mikael Torpegaard on Court 16.
Nearby staff rushed to help the girl before assisting her from the court to receive medical attention.
Several tennis players have already inexplicably collapsed during warm up tournaments in Australia: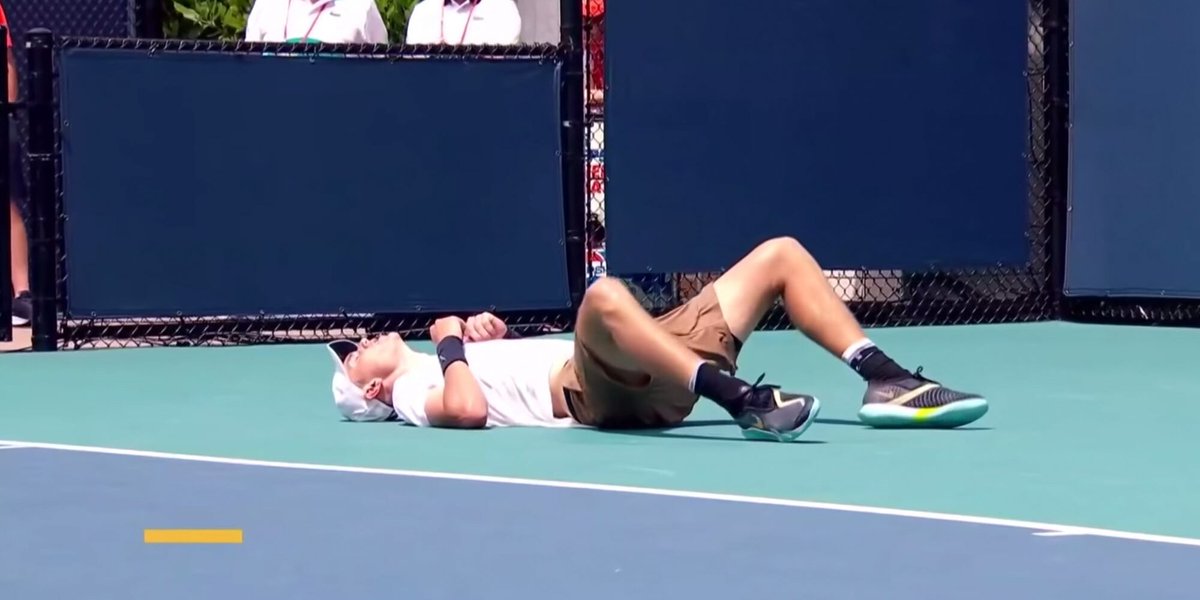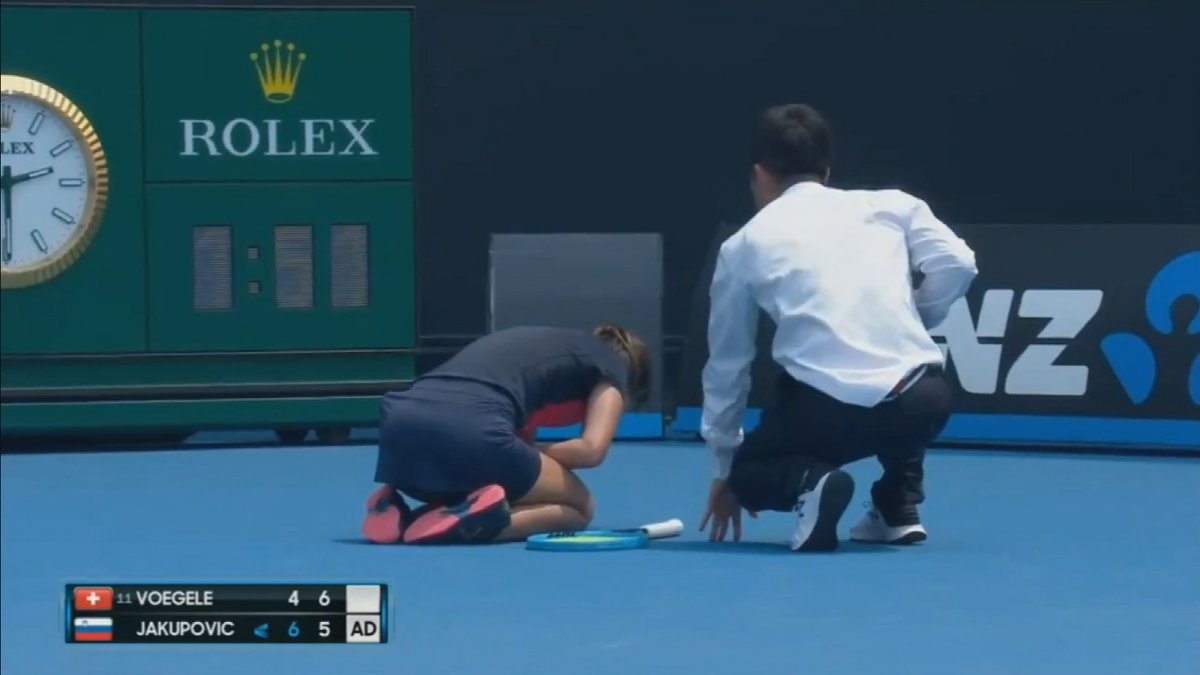 Consider that when the Covid scam first started, we saw footage of people collapsing in the streets, supposedly from Covid. Now there is a flood of footage of people collapsing on sporting grounds, due to adverse reactions to the vaccines.
Brazil Disturbing Scenes…Another Unfortunate Coincidence ..How could anyone deny what's happening…Hope he's okay… pic.twitter.com/XG9JnUmxCT

— (@risemelbourne) January 16, 2022
NEW – Qatar: During the Al Wakra Club match against Al Rayyan the player Othman Coulibaly suffered a heart attack, per statement of the football club.pic.twitter.com/VvPZpbC8Ah

— Disclose.tv (@disclosetv) January 8, 2022
Double vaaxed 13 yr-old died of a heart attack. Teenagers should NOT BE HAVING HEART ATTACKS! pic.twitter.com/ikaDrRVoL0

— ProudArmyBrat (@leslibless) January 6, 2022
A young medical student dies of a heart attack in the gymnasium of GIMS Medical College in Khairpur Sindh. pic.twitter.com/WSilVZh06T

— The Juggernaut (@TheJuggernaut88) January 13, 2022
Double vaaxed 13 yr-old died of a heart attack. Teenagers should NOT BE HAVING HEART ATTACKS! pic.twitter.com/ikaDrRVoL0

— ProudArmyBrat (@leslibless) January 6, 2022
Brazil , another vaxed pro football player aged 24 collapsed during a game from fatal heart attack pic.twitter.com/1rMlOhlz2s

— neil jettel (@NeilJettel2) January 13, 2022
Algerian football player Sofiane Lokar dies of heart attack during match https://t.co/BHOZr2zrYu #Algeria pic.twitter.com/MINljfFfRO

— Mark Higbee (@MarkHigbee) January 9, 2022
vaccinated football player…dead heart attack https://t.co/fP02LHpfQW

— isot 999 (@Isot999) January 6, 2022
I've never seen anything like it.
A Tennis Australia spokesperson told 7NEWS.com.au that the girl was feeling unwell and will now rest at home before returning to Australian Open duties next week.
"A ball kid was unwell during the first match on Court 16 today," the spokesperson said.
"She was immediately attended to by the medical team and will rest at home as a precautionary measure.
"She will return to her ball kid duties later this week."
Tennis journalist Jose Morgado first reported the incident on Monday morning, revealing players were visibly concerned after the "terrible" incident.
"Terrible situation on Court 16, as a young ball kid collapsed," Morgado wrote.
"Players looked very concerned but all the staff were quick to help.
"Hoping it's all good."
It is unclear what exactly prompted the ball girl to collapse at Melbourne Park, where the temperature was 22C at the time of the incident.
So it wasn't the weather. Expect the sight of players, ballboys, ballgirls and officials collapsing on court to become the norm over the next fortnight.
Note that they can't even call the poor girl a "ball girl". A memo has clearly gone around informing everybody to call them "ball kids", as though they are baby goats or something. Probably quite appropriate given the sheep like behaviour of vaccine recipients.
Similarly, a memo clearly went around demanding that anybody involved with cricket during the recent Ashes series must refer to "batsmen" as batters. Concerns about the encroachment of American culture have crumbled in the face of the vain attempt to normalise women's cricket. It will never work because nobody cares about women's cricket. It simply means that commentators sound even more like wankers.
The point of my little tangent here is that we are watching Orwellianism in action. It's exhausting merely unpacking the illogic of calling a ballgirl a "ballkid", let alone exploring the motivations for such nonsense.
Simultaneously, a surveillance state insists it is escalating its discrimination against the "unvaccinated" in order to keep us safe, while it deliberately coerces many to take a vaccine which will kill them either quickly or slowly.
This medical tyranny has come complete with the showtrial of Novak Djokovic, and today John McEnroe is being turned into a political dissident after he quite literally called BS on the whole affair.

This is how freedom dies. To desperate gasps for air, while everybody insists that it must be Covid.
Subscribe to XYZ on Telegram, Bitchute, Patreon, Twitter and Gab.