Yeah I know it's bread and circuses, I'm still going in to bat for them. This should not be news, at least, not for the reason it has become news.
First thing i took out of this. The 2 Adelaide boys there at stumps ❤️ pic.twitter.com/7TOck2kecO

— Ryan Fitzgerald (@FitzySA) January 18, 2022
Travis Head has played down an all-night drinking session which resulted in him and other Ashes stars being moved on by police, saying the incident has been "blown out of proportion".
Yes.
However England officials will investigate after footage has emerged of the moment captain Joe Root and paceman Jimmy Anderson, as well as Head and Australian teammates Nathan Lyon and Alex Carey, were moved on.
That's par for the course for Cuck Island. But this is Australia. Seriously, what the hell?
They were part of a group, also including an unidentified woman, which was surrounded by four police officers and three hotel employees at about 6am on Monday morning.
Surrounded. This would have been unthinkable barely a decade ago.
They'd.
Just.
Won.
The.
Ashes.
"I think, yeah, blown out of proportion a little bit," Head told 7NEWS at Adelaide airport on Tuesday.
"The hotel management and everyone had no issues with us. So it is what it is and we move on."
The incident took place at Crowne Plaza Hobart approximately eight hours after Australia wrapped up a 4-0 series win over England.
UK media reports England assistant coach Graham Thorpe appears to be the one filming and his voice is heard.
"This is for lawyers," one person could be heard saying.
In the Old Australia, this would definitely be one for the lawyers, and it would be the police with something to answer for. In Old Australia, anybody who tried to call the police on Australian cricketers the morning after they had won the Ashes 4-0 would be told well and truly where to shove it.
In Modern Australia, you can't open a jar of Vegemite without having to pay an aborigine to burn some gum leaves.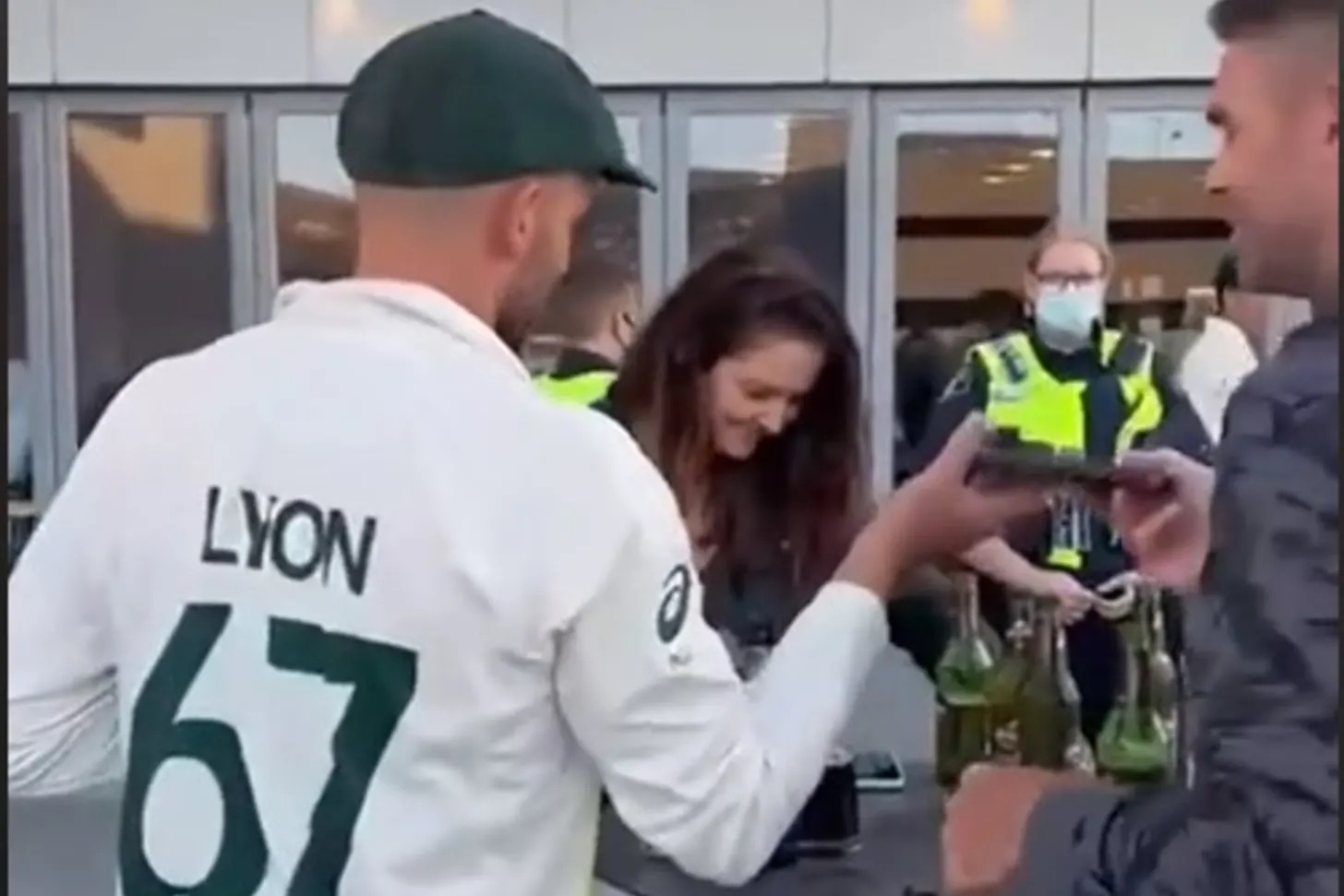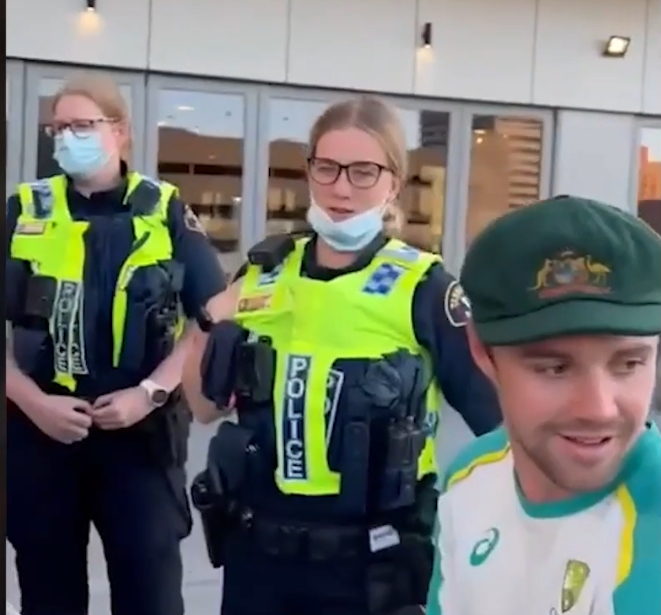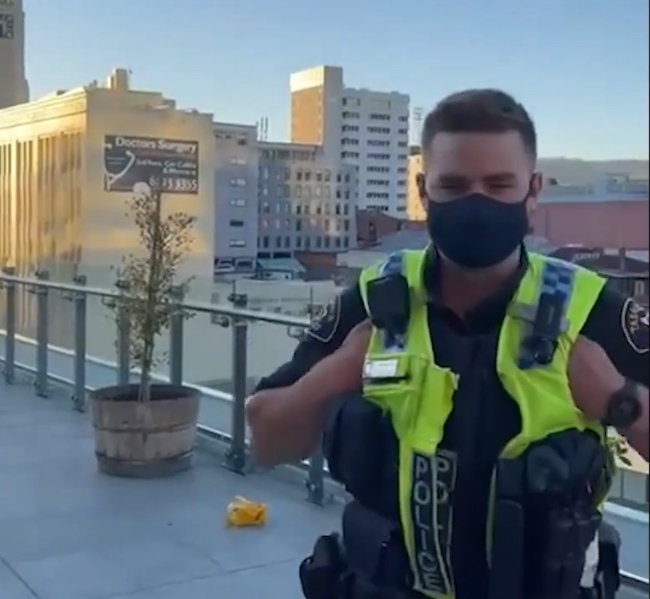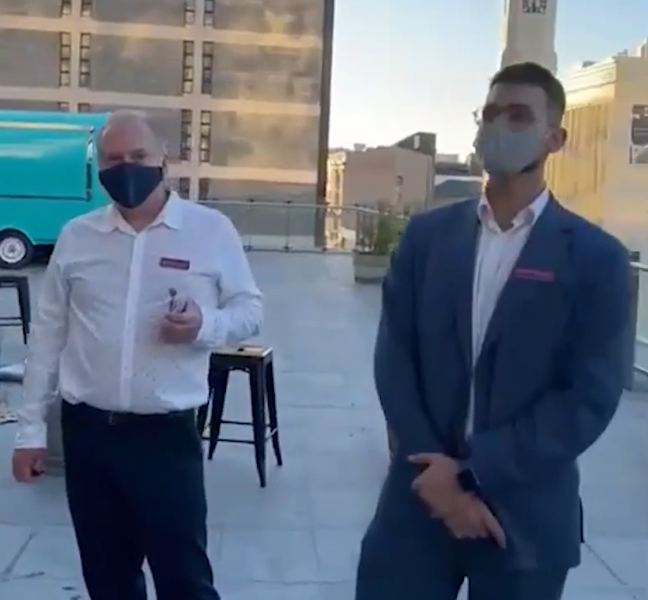 Again, they were surrounded.
This is deliberate intimidation. The practice of police surrounding their prey has been normalised over the last two years of lockdowns. Just this week we saw footage of a gang of police officers intimidating patrons at a Queensland cafe, asking to see their papers, before they dumped one hapless woman in the back of the divvy van for refusing.
At the Dayman General Store Cafe in Hervey Bay, Australia, police make rounds approaching customers, demanding to see their medical papers. pic.twitter.com/pwy5oH7apJ

— The Vigilant Fox (@VigilantFox) January 13, 2022
Woman arrested at Hervey Bay cafe for refusing to show her Vaxx status ! 5 police officers shoved her into the back of a Paddy Wagon.. sickening to watch 🤬 https://t.co/Dp0hcRAEqw

— OzWoman 👊 (@Australgally) January 12, 2022
Furthermore, this tactic of surrounding ordinary people carries with it the threat of the disproportionate use of force. Consider this video from 2021 of Freedom activist Nick Patterson being surrounded by scores of heavily armed police as he attempted to attend an anti-lockdown protest.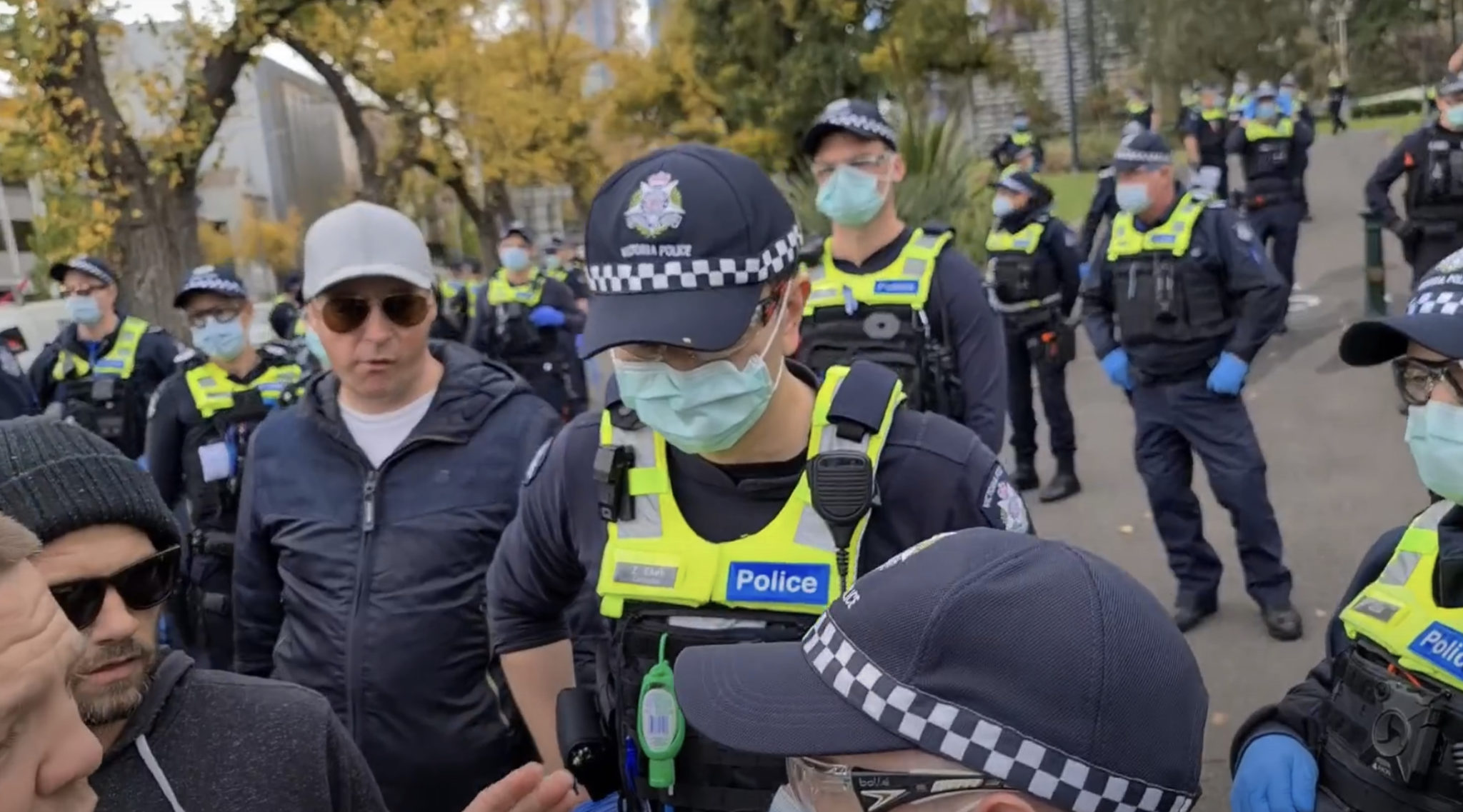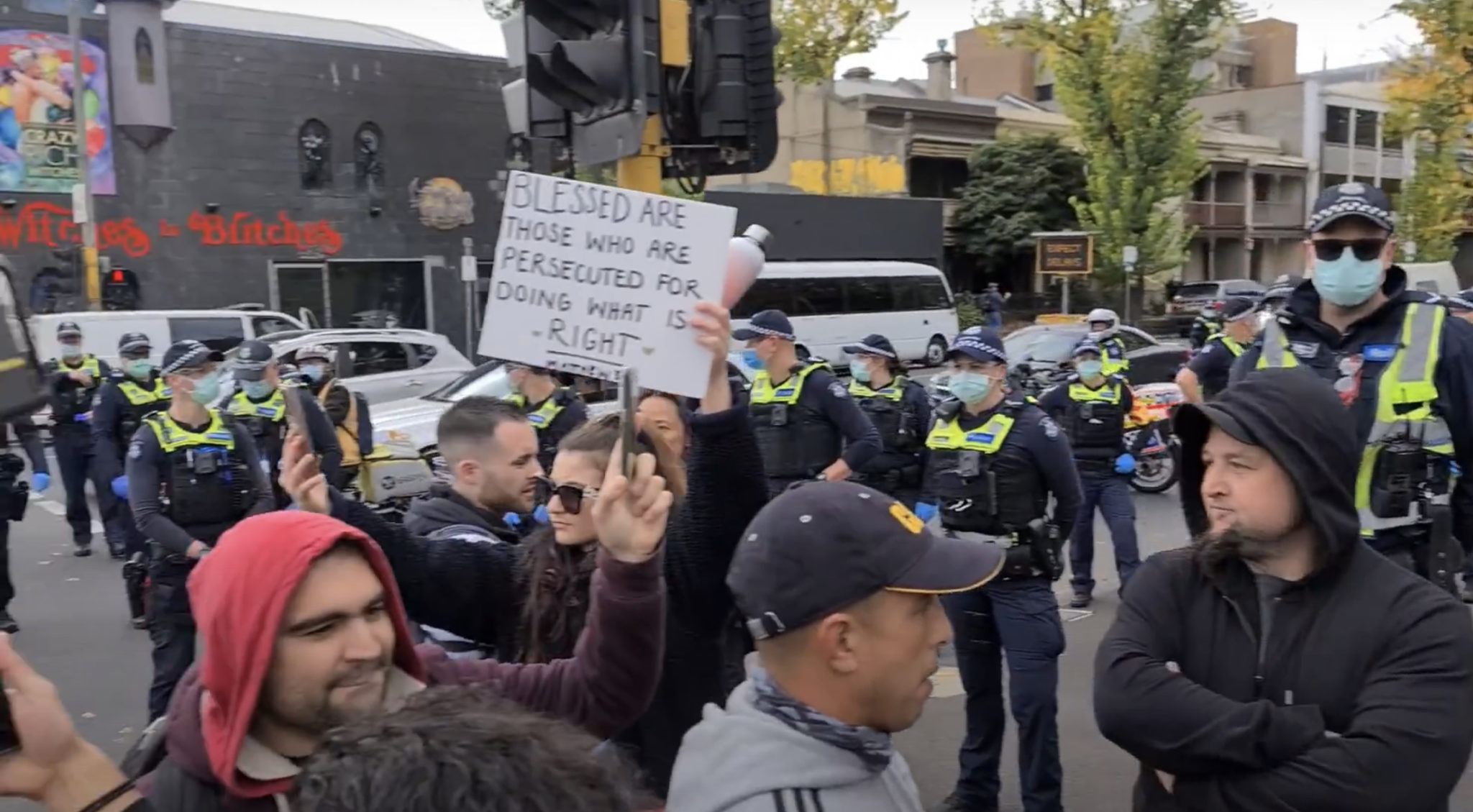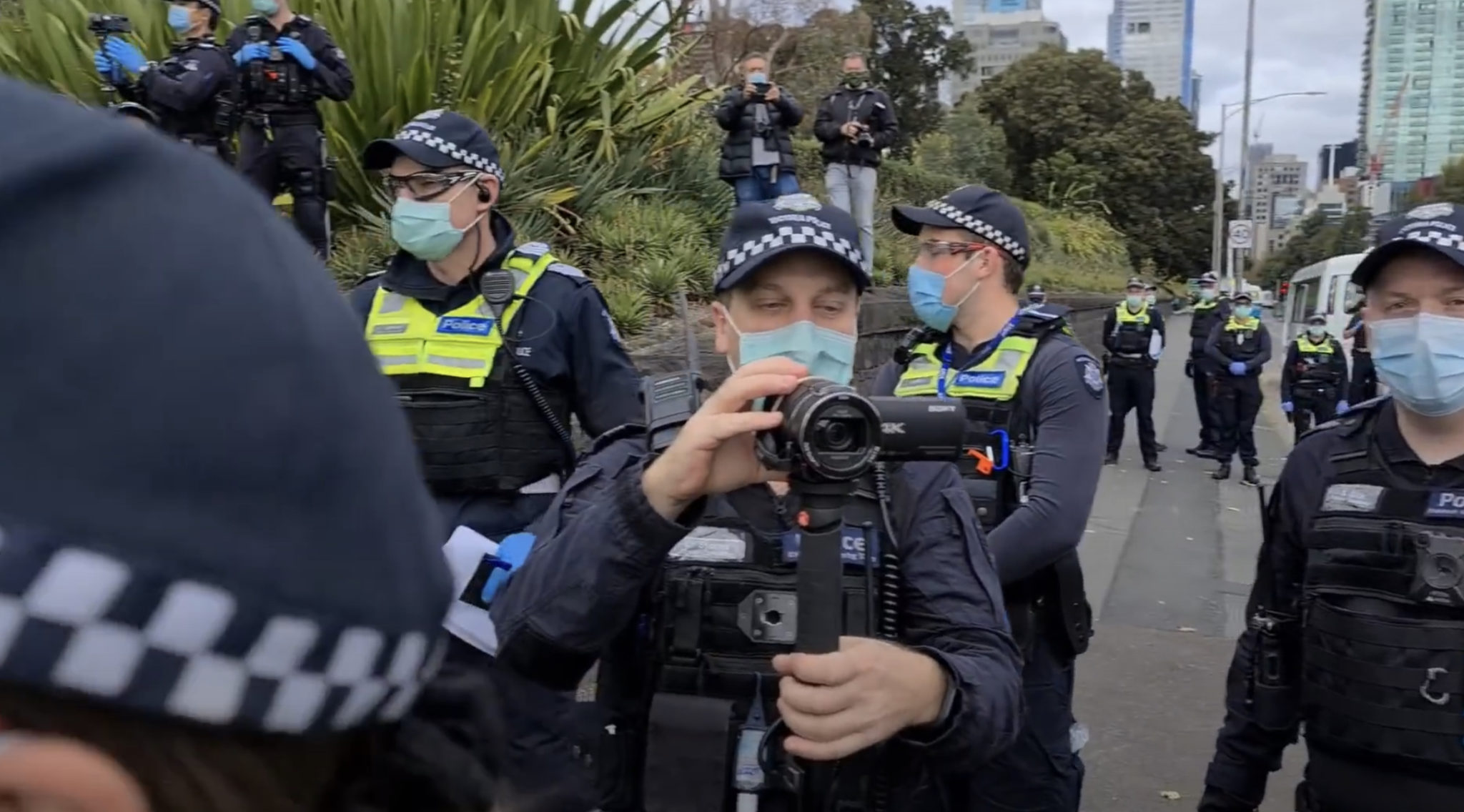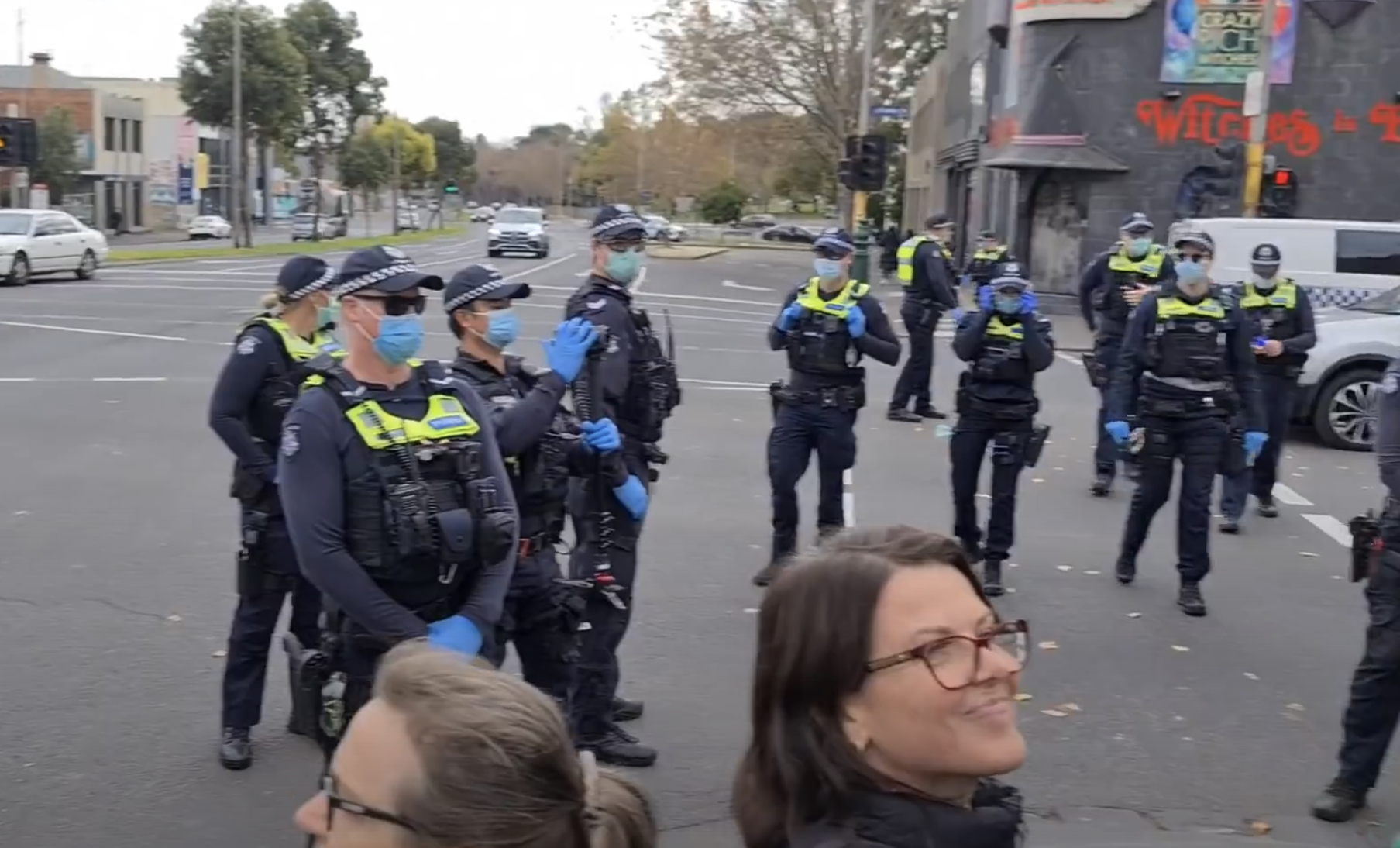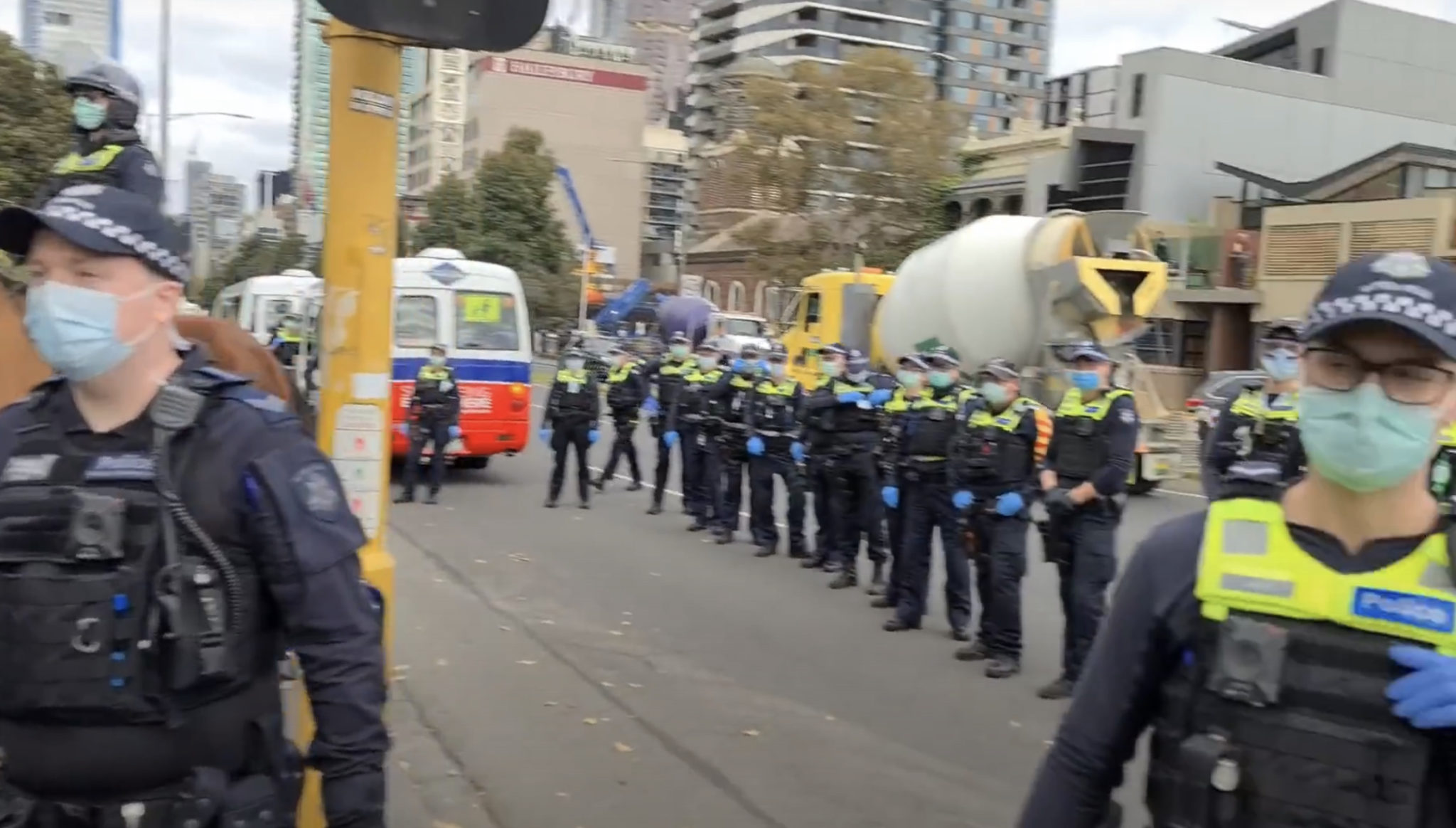 At the end of the video they broke his shoulder as he tried to leave and go home. This set the scene for months of police brutality against ordinary Victorians.
Given that Novak Djokovic had just been unceremoniously deported, the cricketers would have understood very clearly that there was a significant chance that they could get seriously injured by the police, and that if they were, they would be the ones hung out to dry.
Thus a seemingly innocuous incident is dripping with symbolism.
The Australian cricket team represents Old Australia, real, Anglo Australia. I'm talking Bradman, Benaud, Border and Warnie. The Ashes are as iconic to the formation of a unique Australian identity as Captain Cook, Eureka, Lawson and the Anzacs. It was one of the ways in which we affirmed our bond to the Mother Country while asserting our unique identity. It's why the Ashes matter, and why we fight so hard for them.
Australia's identity was forged over the course of about 150 years, but since World War 2 it has been deliberately dismantled by mass immigration, multiculturalism, Liberalism in all its forms, and the modern abominations that are OH&S and Covid regulations.
Also, jews.
Similarly, our ties to England have been ridiculed and diminished. They don't even call England "England" anymore, they call it "the UK", an acronym, to avoid any association with its original form – a Kingdom.
Even cricketing vocabulary has been deliberately subverted. Batsmen are now referred to as "batters" and The Ashes is referred to as "the men's ashes". They're not trying to make it more inclusive, they are chipping away at it, just as they chip away at every other aspect of our culture.
So when a bunch of plump plods surround Ashes cricketers in an intimidatory manner, they are sending a message to us Real Australians that we are no longer special, our icons don't matter, the police are not our police and this is no longer our country. We are economic units, indistinct from anybody else in the world, and we have to be quiet, mask up, take the jab, stay home and eat the bugs.
Subscribe to XYZ on Telegram, Bitchute, Patreon, Twitter and Gab.