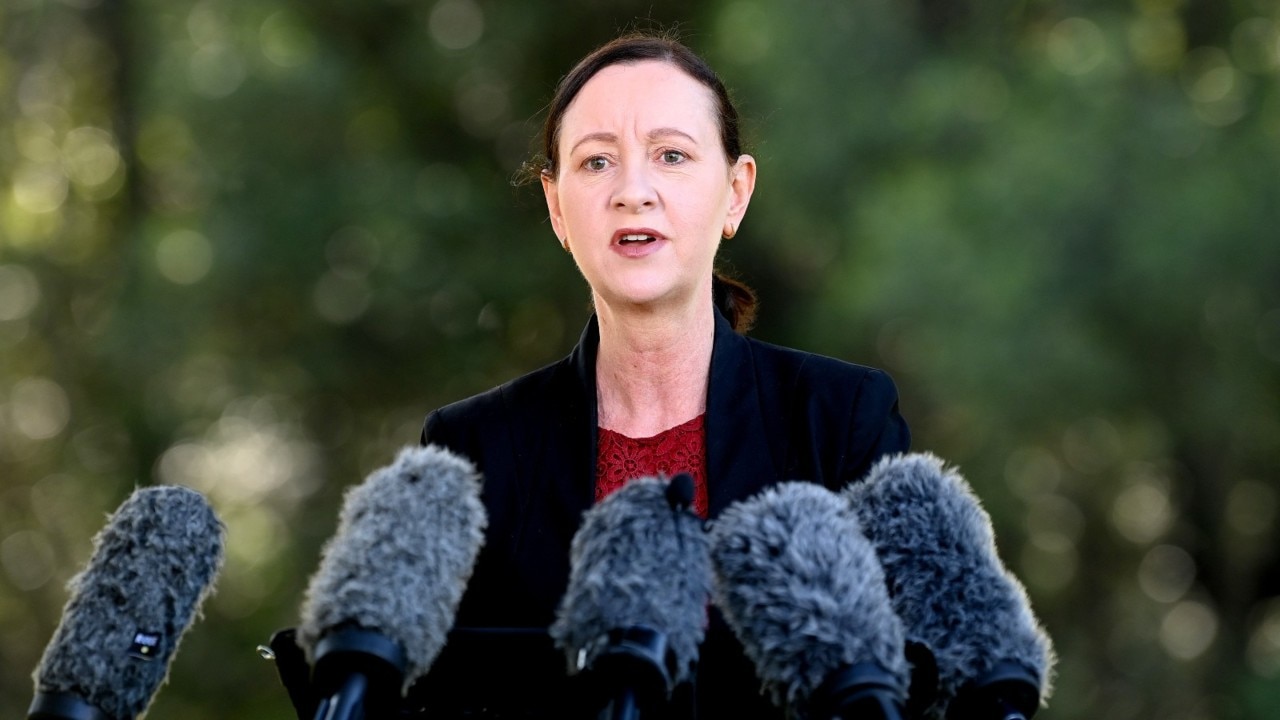 XYZ has reported this week (here, here and here) that state health officials are admitting that most reported deaths with Covid have been vaccinated, in a bizarre ploy to convince people to take more vaccines.
The latest report from Queensland confirms that this is now their current strategy:
Sixteen people have died from COVID-19 in Queensland in the latest reporting period, the highest daily death toll yet recorded in the state.
Health Minister Yvette D'Ath said the state has confirmed 15,962 new cases of COVID and 819 people are being treated for their symptoms in hospital.
There are 50 people in ICU wards, with 18 of them on ventilators.
Chief Health Officer John Gerrard said while the number of people in hospital for COVID had risen significantly compared to 702 cases on Monday, he would not make too much out of it just yet.
"The numbers are going up, there's no question about that," Dr Gerrard said.
"That is what we've been predicting, we're heading towards our peak, that is still projected to be towards the end of this month."
Ms D'Ath said 45 people had now died in Queensland from COVID in the current Omicron wave, but only one of those people had received a vaccine booster shot.
Of the most recent deaths, three people were in their 70s, eight in their 80s, four in their 90s and one person aged over 100.
Four had not been vaccinated, two had received one dose and 10 had been double vaccinated — none had received a booster.
Nine were residential aged care residents.
"The virus does seem to be finding older people who have not received that third dose in terms of the current status of the of the pandemic in Queensland," Dr Gerrard said.
Ms D'Ath said only 56.5 per cent of people currently eligible for a vaccine booster had received their third jab and urged people to do so as soon as possible.
This is just getting silly.
To summarise the lies:
Officials are admitting that most deaths with Covid have had one or two doses.
Rather than question the efficacy or safety of the vaccines, they invert the meaning of the data to argue the case for boosters.
Simultaneously, they insist that most people in ICU with Covid are unvaccinated.
It is clear that the vaccines are killing people. They are keeping straight faces while maintaining multiple lies in order to break the minds and the will of the population.
They are telling multiple lies in order to convince people to take more of the substance which they know is killing people.
Given this fraud is being committed globally, it is reasonable to assume that what is being attempted here is the greatest mass murder of all time.
Do you know what this reminds me of? The fact that what we are told are the greatest genocides of the late 19th and early 20th centuries were in fact faked, while the real genocides were covered up, minimised or ignored.
The perpetrators are still in charge. The first half of the 20th century was merely the test run for the first half of the 21st century.
Subscribe to XYZ on Telegram, Bitchute, Patreon, Twitter and Gab.