With police erecting a Ring of Steel around Melbourne's CBD, the city is eerily quiet.
No trams, no trains in the Melbourne CBD this morning. Very few locals about too. @australian pic.twitter.com/XvpDnRPMzA

— Angelica Snowden (@ang3snowden) September 17, 2021
Organisers of the Melbourne leg of the World Wide Rally for Freedom have responded by changing the location of the protest to Richmond.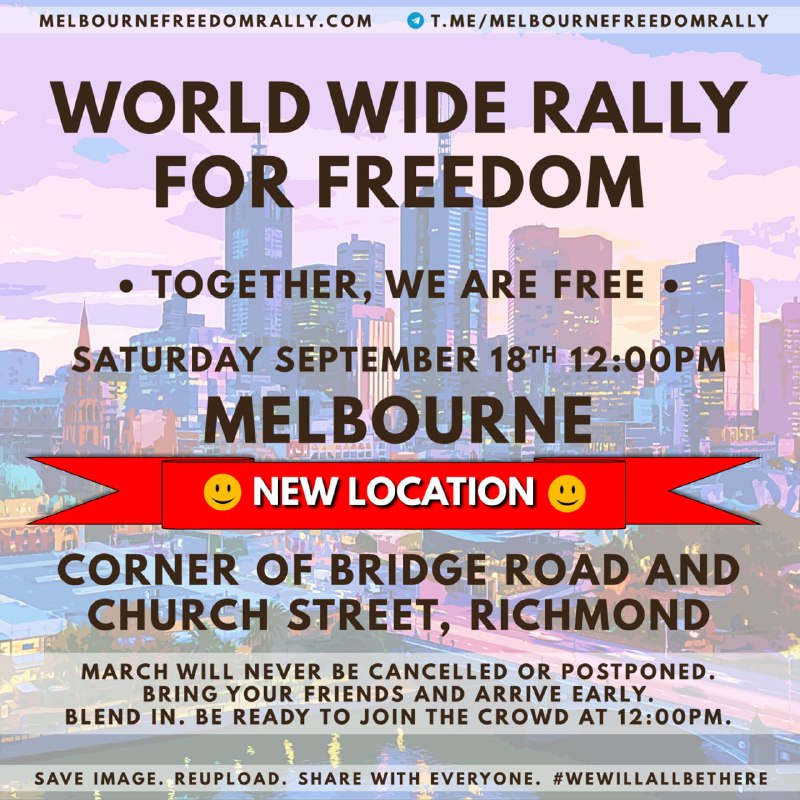 Here is a livestream of the protest.
Footage has already emerged of the protest.
#WorldWideRallyForFreedom is underway in Richmond. pic.twitter.com/MmgV6V0iXH

— XYZ (@itsyourxyz) September 18, 2021
Melbourne pic.twitter.com/ClrGdN3nLG

— Razorback1111 (@razorback11111) September 18, 2021
Police are out in force.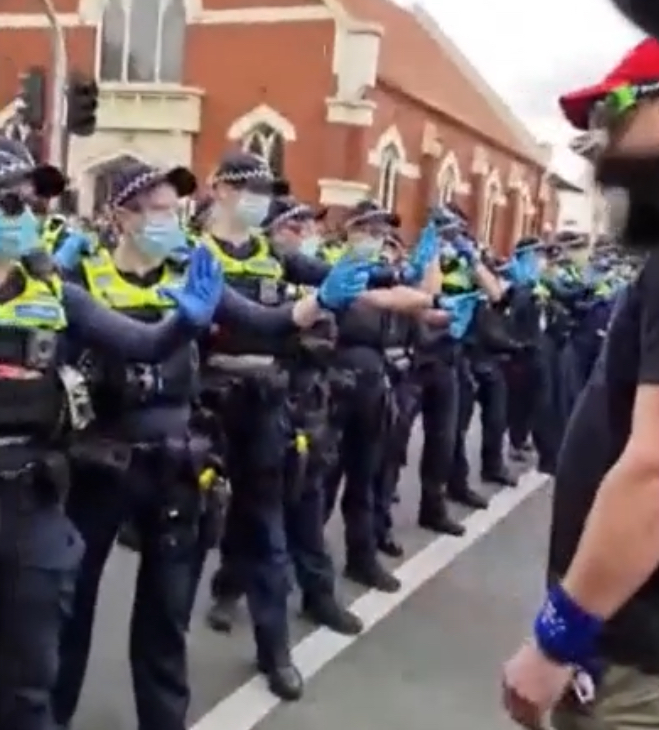 It appears they are trying to kettle the protesters, but as more people arrive they may in turn kettle the police. Repeated chants of "You serve us" are breaking out.
You can watch another livestreams of the Melbourne protest here. Philfy is covering the Brisbane rally here. A livestream of the Sydney protest can be viewed here. Early information indicates the police are ready and waiting at Sydney Park for protestors, and organisers are trying to get people to go to a location in Sydney's West.
It's going to be big.
Subscribe to XYZ on Telegram, Bitchute, Twitter and Gab.