A magnitude 6 earthquake hit Victoria shortly after 9am this morning, with the epicentre around Mansfield. Reports of widespread damage are coming in from across the state, include a building which suffered considerable damage in Chapel Street, Prahran.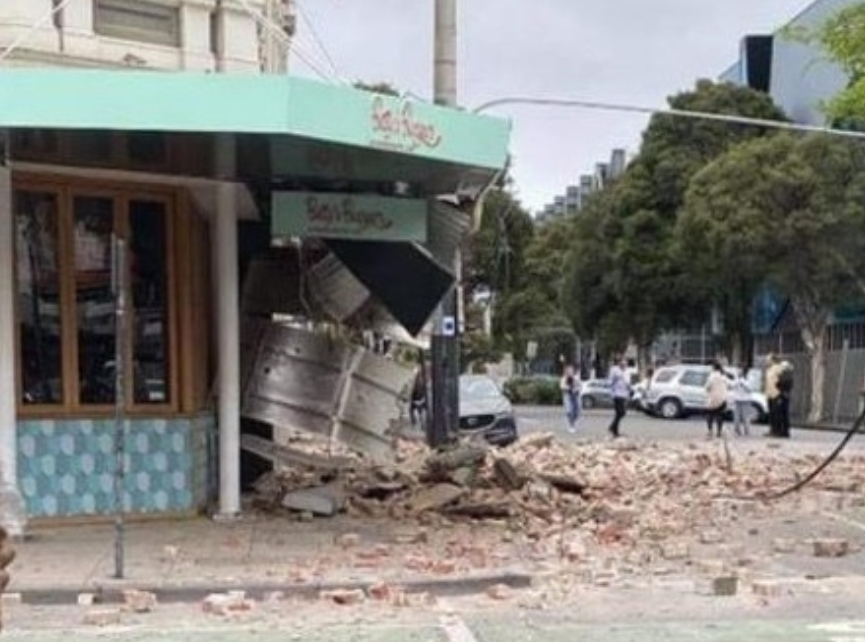 The quake was felt as far away as Tasmania and Sydney, and aftershocks have already started.
Victorian Premier Daniel Andrews has reacted swiftly to the earthquake, reacting angrily on Twitter:
"It is bad enough that far right extremists and Covid denying conspiracy theorists have hijacked the union movement to conduct a wave of terror across Melbourne's CBD in recent days.
"Now they are teaming up with their brothers in Antarctica to direct earthquake attacks against the bastion of tolerance and diversity that is Melbourne."
Greens Senator Lidia Thorpe backed up the Victorian Premier, blaming the earthquake on "racist terrorists" and "Donald Trump". In a follow up post Daniel Andrews reminded Victorian, "This is why everybody needs to get vaccinated."
In unrelated news a plague a frogs has been reported in Werribee, and Eltham residents have called in to local radio stations claiming the Yarra is looking a little red.
It's your XYZ.