UPDATE: TOMORROW, AUGUST 31 IS THE BIG ONE. TODAY'S FLOP LOOKS LIKE A PHOTO OP.
It's happening. Aussie Revolution Day has started.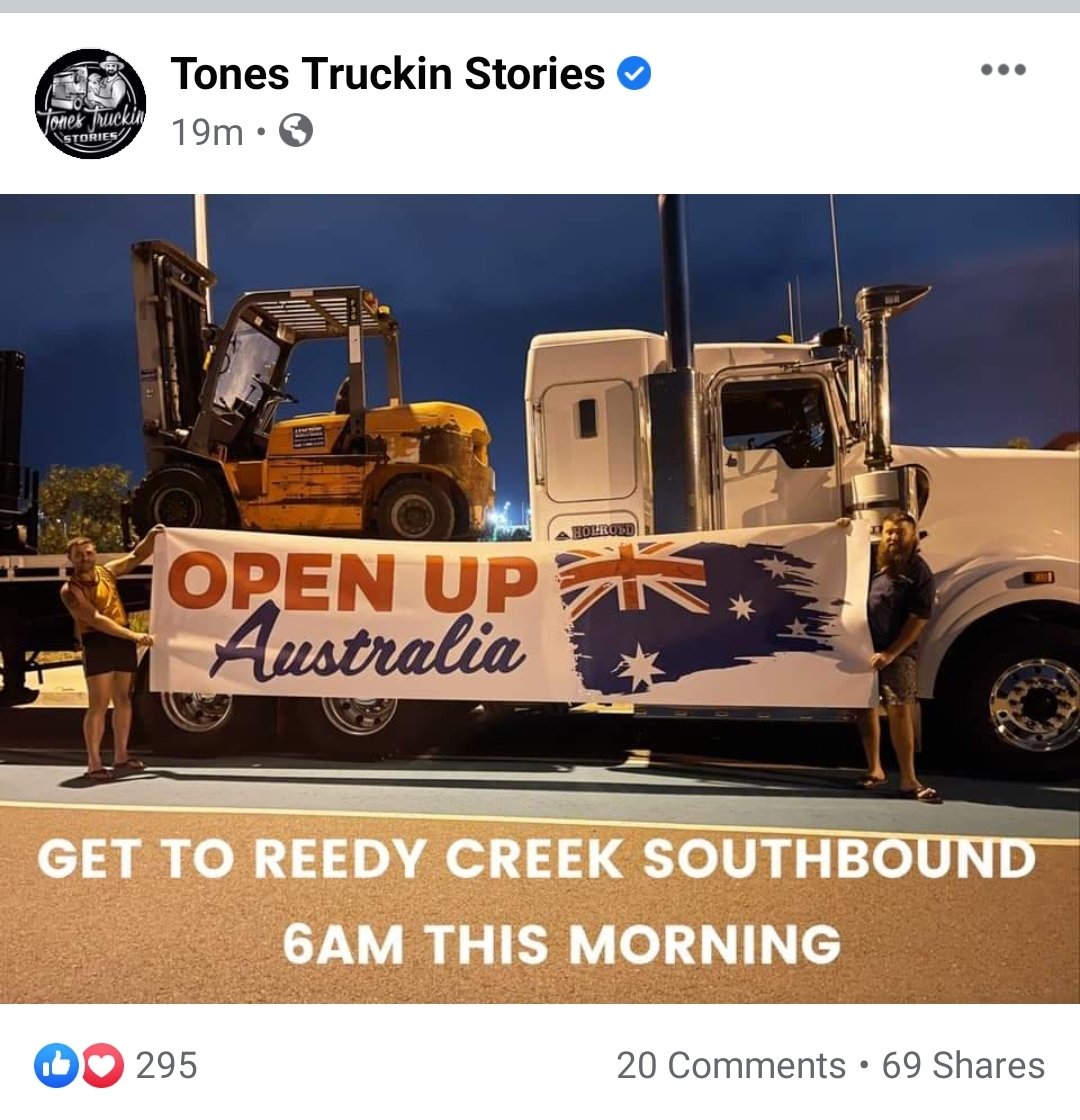 The location of the first truckie blockade to protest against covid restrictions and vaccine passports has been announced. It will be near a Caltex service station at Robina, a tad under 10 km inside the Queensland border.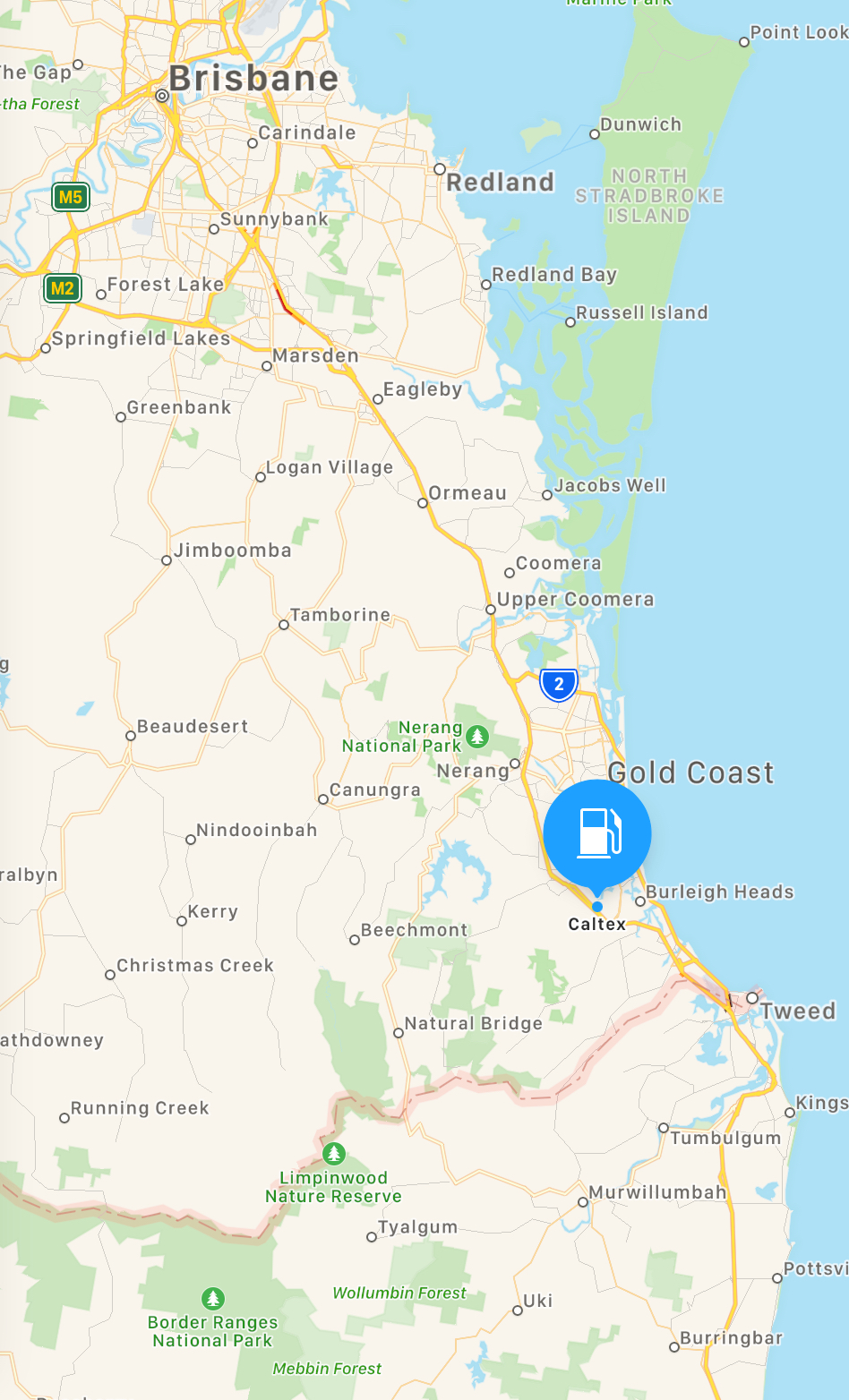 The following message on Telegram has announced the location:
Flash Mob:
Copied and pasted 👇 from @thecrowhouse
Flash Mob:🔥🇦🇺
We are blockading the M1 hwy at Robina this morning at 5.45am. 35 trucks to start with.
Standing with us will be two senators, 8 federal police and a whole bunch of nurses and medical staff.
We will also have sky news and One Nation's news crew with us as well.
This will make national/international news and once word gets out this action has started we believe thousands around the country will stand up with us.
The media will of course hack us to pieces and call us terrorists or w/e and claim we are breaking the law but we don't care.
We believe we are standing more IN law than anything the Australian Government is doing.
This action will hopefully cause all truckies around the country to blockade and the intention is to keep the blockade in place until we get our country back. No backing down, no quarter given, it stops now.
The line has been drawn and the blockade will remain until our demands are met.
We will be blockading at The Caltex service station at Reedy Creek, where its only two lanes.
And this is just the beginning. Please come and support us and everyone involved.
This is huge:
Pauline Hanson and Malcolm Roberts will be there.
Sky News will be there.
Federal Police officers will be there.
The region showed last weekend that they can turn up in great numbers. If they're lucky, maybe even based horseman will turn up as again.
#BasedHorseman at the border. Protesters opposing mandatory vaccines for people crossing the NSW-Queensland border were geed up by this brave fellow And his sturdy steed.#AustraliaHasFallen #COVID19 #COVID19Aus #covidnsw pic.twitter.com/6hlWcgP1NB

— XYZ (@itsyourxyz) August 22, 2021
The XYZ will update this story as it unfolds.
UPDATE 7:32: Pauline Hanson has told the truckies to call it off and they have. This is an utter disgrace.
UPDATE 7:16 am: This could go international.
U.S. truckers are going on strike and shutting down on August 31st in solidarity with Australian truckers. Are you prepared? Have you stocked up? pic.twitter.com/zlYetA11f1

— stacy (@stacyro75674826) August 29, 2021
UPDATE 7:04 am: It has made the Lying Press. Traffic is stretched back for miles already. Police are threatening to tow.
#BREAKING: Truck drivers are right now protesting over mandatory vaccination on the Gold Coast. @JessMillward9 #9News pic.twitter.com/EjU61I8Shu

— 9News Queensland (@9NewsQueensland) August 29, 2021
UPDATE 6:53: You can watch a livestream of the blockade here.
UPDATE 6:27 am: Pauline Hanson is there.
UPDATE: The blockade could spread to Victoria and New South Wales.