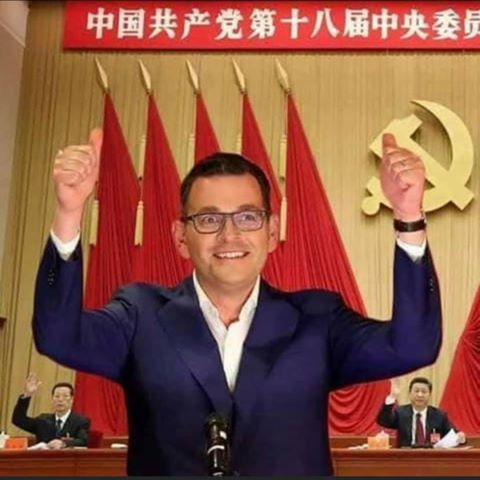 Mike Harrison
Victorian Premier Daniel Andrews has defended his recent decision to deploy People's Liberation Army tanks to the centre of Melbourne to enforce COVID19 lockdowns.
It comes after Andrews introduced tough new social credit scores in Victoria for people breaking quarantine despite sweeping bans on just about everything.
The move drew criticism from everyone outside Victoria as being an overt take over of an Australian state by a foreign power, but the Premier remained defiant and that said criticism was inherently "racist":
"I make no apologies for the move. Victoria has been leading the country in flattening the curve and if that means we have to do it literally with a few people in public breaking quarantine, then so be it.
"We've already got significant under the table Chinese financial subversion of the state happening here, so this really just makes it more transparent, which I think most Victorians would agree is a good thing.
"The Police are unfortunately overwhelmed with handing out bullshit fines to people who have been getting upset about so-called civil liberties, so I have requested assistance from President Xi personally and this is how we will be moving forward, because Victorians deserve better."
Police Minister Lisa Neville would not respond to questions about rumours of re-education camps being built in Bendigo, but said it remained on the table:
"If people continue to ask questions of our response to what seems to be a case of the flu that affects mostly seniors with pre-existing conditions, then we may have facilities dedicated to housing these people as a measure."
It's your XYZ.