Shocking footage has emerged of the moment thousands of White Supremacists converged on a Melbourne beach. It is understood many were brandishing Swastikas, doing Roman Salutes and singing the 1879 version of Advance Australia Fair.
They're the pictures that have health authorities on edge tonight – thousands of mask-free Melburnians flocking to beaches ahead of the city's warmest weekend in seven months. @paul_dowsley #7NEWS pic.twitter.com/Vv75AXRApW

— 7NEWS Australia (@7NewsAustralia) October 2, 2020
Showing callous disregard for social distancing norms, and the decrees of Australian hero Daniel Andrews that we must all remain within five kilometres of our homes and wear face masks at all times, even when we're sleeping, the national socialists openly paraded their bare legs and bare chests in an attempt to demonstrate the aesthetic superiority of white people.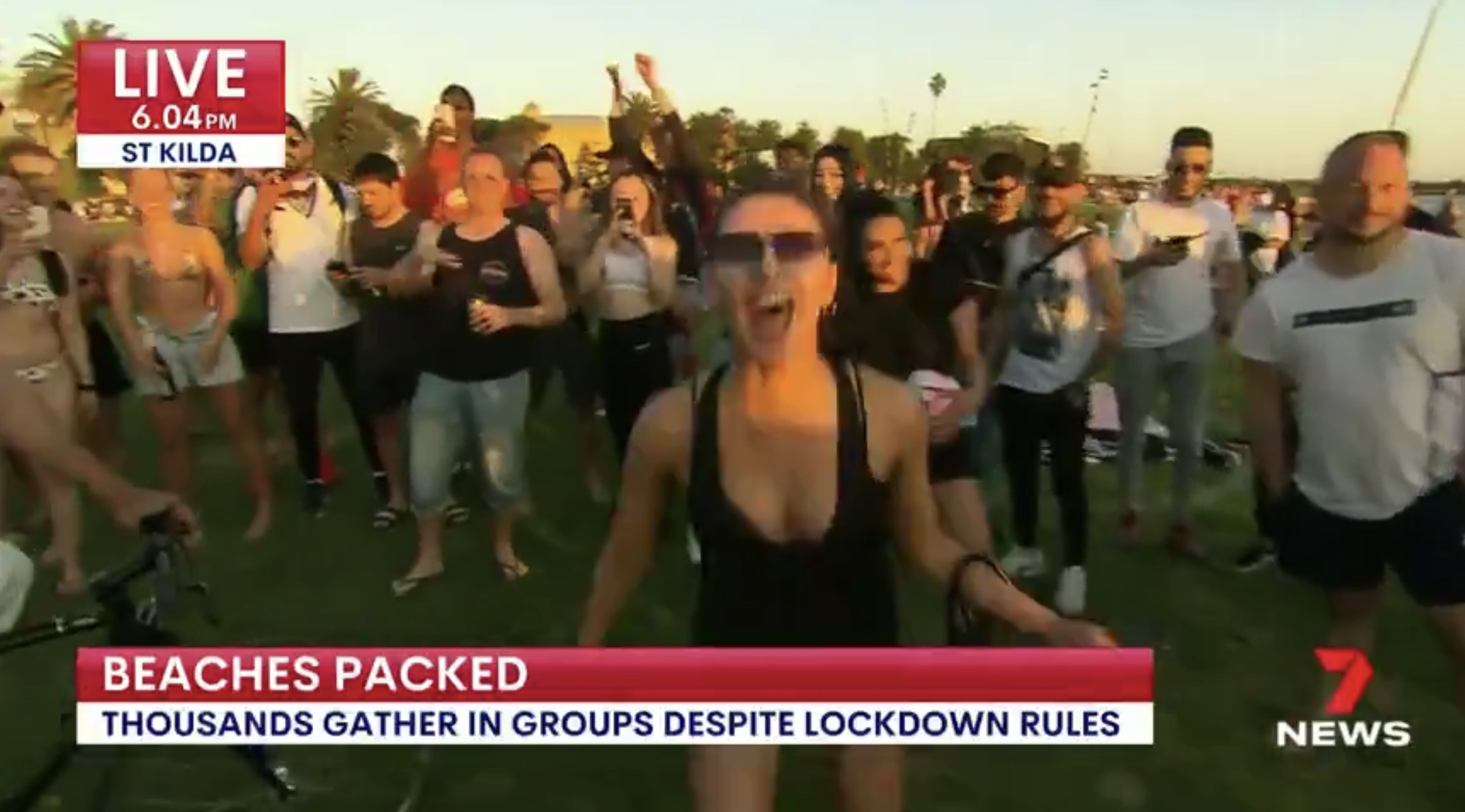 Several rioters can be heard whooping "Wooooooo", believed to be a codeword used by covidiots who believe in the online conspiracy theory known as Qanon.
One fascist male can be seen rubbing the bald head of the clearly terrified reporter, believed to be an antisemitic hand signal used by batshit crazy people who deny the holocaust, when 6 million jews were turned into soap.
Thankfully, Daniel Andrews has introduced legislation allowing for the jailing of thought criminals, and he is expanding Victoria's prison system with the expectation of an influx of these social undesirables into the corrections system.
It's your XYZ.