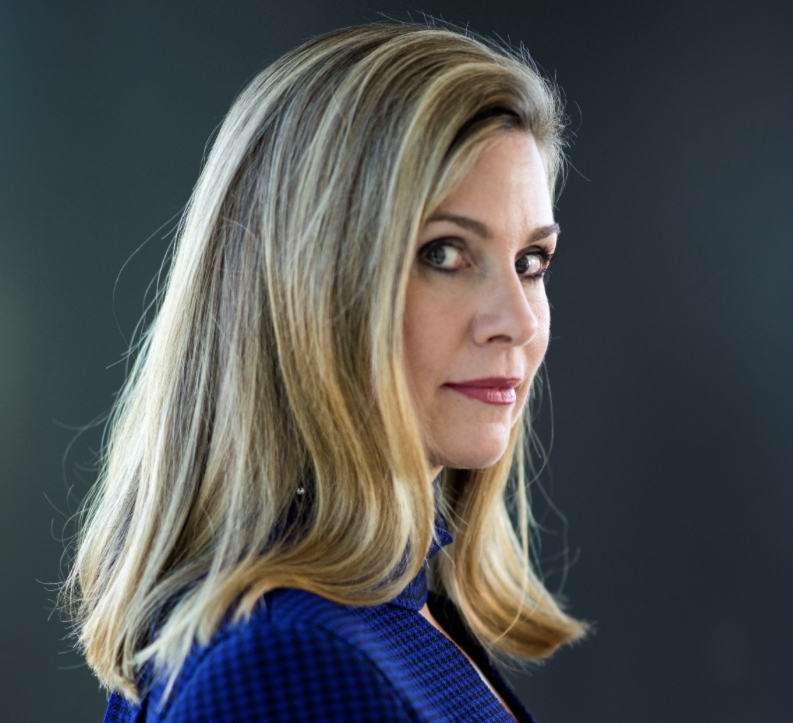 The campaign to embed a third chamber of parliament in Australia's Constitution is going so badly that the government is left with no option but to censor the entire internet:
Digital platforms – including social media, search engines, and dating sites – could face fines of up to $6.8m under proposed new laws aimed at combating misinformation online.
Under historic new legislation proposed by the government, digital platforms could face penalties of up to $6.88m for failing to address systemic disinformation and misinformation.
The latest polling indicates support for the so-called "Voice to Parliament" has dropped to 43%. Moreover, there is less than 50% support for "the voice" in a majority of states, and 47% of voters Australia-wide oppose it.
Facing calls to postpone of even scrap the referendum vote, Australia's desperate globalist government is responding the only way it knows how:
The government has released a draft framework to empower the Australian Communications and Media Authority to hold digital platforms responsible for misleading or deliberately deceptive information online.
Minister for Communications Michelle Rowland said the proposed legislation was aimed at protecting Australians from the growing threat.
"Mis and disinformation sows division within the community, undermines trust, and can threaten public health and safety," she said.
Opposition to the voice could not possibly be based on reasonable concerns about effectively signing a blank cheque…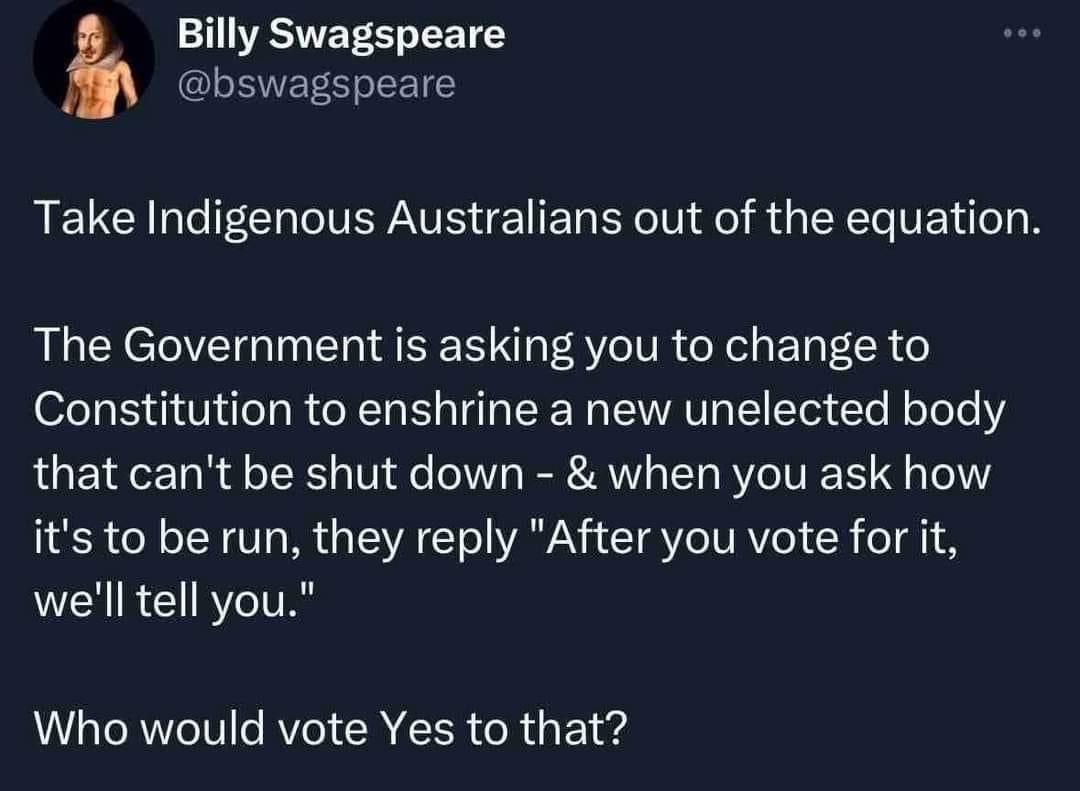 Even the globalist Malcolm Turnbull is on record making exactly the case against "the voice" several years ago, back before "the voice" became The Current Thing so you were still allowed to hold an alternative opinion.
'Going down in flames' – Malcolm Turnbull's BACKFLIP on the Voice https://t.co/G4jzecDhZK

— Don't you worry about that. (@Sauronlordking) June 23, 2023
Every piece of legislation that goes through parliament can be considered to affect aboriginals, therefore "the voice" will want to have a say on every single piece of legislation. To avoid creating backlogs, legislators will design legislation with this in mind and consult "the voice" in the creation of legislation.
Warnings that a "Voice to Parliament" will become a third chamber of parliament are optimistic. The Voice to Parliament will for all intents and purposes become the Executive Power of government in Australia.
"The Albanese Government is committed to keeping Australians safe online, and that includes ensuring the ACMA has the powers it needs to hold digital platforms to account for mis and disinformation on their services."
The Communications Legislation Amendment (Combating Misinformation and Disinformation) Bill would give the media regulator greater powers to act on systemic issues.
For the first time, the ACMA would be empowered to access documents from digital providers related to misinformation and disinformation on their platforms.
The proposed authority would not extend to the content of private messages sent online.
The bill targets endemic misinformation and disinformation issues which pose a serious harm to Australians, and it would allow the ACMA to fight continued noncompliance from digital providers.
If platforms allow the spread of harmful lies and propaganda to continue, the regulator would be able to register enforceable industry codes with a maximum penalty of $2.75m or 2 per cent of a company's global turnover (whichever is greater).
Do these people ever listen to themselves? This kind of language is straight out of 1984.
Should the code of practice prove insufficient, the ACMA would be able to implement an industry standard which would carry maximum penalties of $6.88m or 5 per cent of global turnover.
The proposed powers would apply to digital platforms accessible in Australia, including search engines, social media sites, dating sites, and web forums.
The bill appears similar to Orwellian legislation recently passed in Europe, while the UN is also seeking global control of all information. This comes just days after the Australian government threatened to fine Twitter hundreds of thousands of dollars a day for allowing dissenting views on its platform.
Since loosening the reigns somewhat, Twitter has become a useful tool for spreading information countering globalist propaganda. Joel Davis even got more likes on a post critiquing the Prime Minister than the PM's own post.
We have an opportunity to publicly oppose this legislation. No doubt if grassroots opposition to this insane law gains traction, the Lying Press will roll out headlines claiming that conspiracy theorists are spreading misinformation about the misinformation bill:
Public consultation on the draft bill will begin on Sunday and conclude on August 6, with the legislation to be introduced later this year.
"This consultation process gives industry and the public the opportunity to have their say on the proposed framework, which aims to strike the right balance between protection from harmful mis and disinformation online and freedom of speech," Ms Rowland said.
"I encourage all stakeholders to make a submission and look forward to introducing the Bill into parliament later this year, following the consultation process".
You can make your polite submissions here.
Back in 2016 practically the whole world was on Facebook and it was very easy to counter Lying Press propaganda in real time. What is astounding is that even with CCP-tier censorship of the internet in The Current Year, dissident voices are still able to effectively oppose the globalist agenda, and globalists are still scrambling to censor the internet even further.
Regarding "the voice", it's toast. All the censorship in the world can't get it over the line. These laws are likely coming in so that when the extreme left chucks tantrums on the internet when the referendum is cancelled, viral videos of us making fun of them are less likely to appear in their own Twitter feeds.
Subscribe to XYZ on Telegram, Bitchute, Twitter and Gab.