The AFL has plunged to new depths of Orwellianism, issuing life bans to fans accused of "racism".
From their ABC:
The AFL has confirmed nine football fans have been banned from attending games for life and a further five are being investigated for racially abusing players.
Those bans come after the league introduced a zero-tolerance approach to racial abuse this season.
Previously, the penalty fans faced for racial vilification was a three-year suspension.
The nine fans — who are all men aged between 18 and 72 — will never be able to watch a match in the stands again.
They mean White men. They're banning White men from watching the football for saying mean words.
As part of its crackdown on racial abuse, the AFL has also appointed a full-time investigator to focus on reports of racism in all levels of football.
The AFL was universally pilloried a few years ago for employing foreign "Behavioural Awareness Officers" to castigate Australians for calling cheating umpires cheats.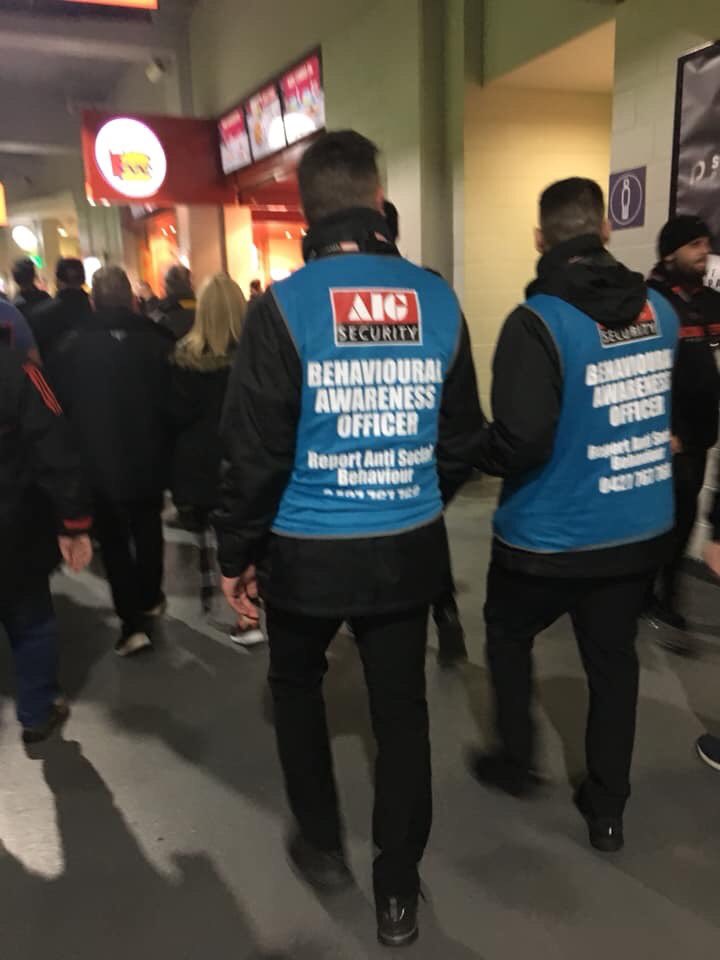 The M.O. for globohomo is always to pull back, then quietly do what they intended to do once public outcry has died down:
The AFL's executive general manager of inclusion and social policy, Tanya Hosch, said the increase in penalty was an appropriate punishment for the behaviour.
"We have been clear: There is absolutely no place for this behaviour in our sport, and in society in general, and we want people to know that, if they behave in this way, they are not welcome at the footy again," Hosch said.
"The work will not stop in this space, and having a full-time resource committed to investigating incidents is going to assist greatly in our response at all levels of the game."
Hosch said identifying offenders, both at matches and online, was difficult but that investigative work continued to be a priority.
"It can be very difficult to find these people but, on numerous occasions, our Integrity officers have identified perpetrators and passed information to the police," she said.
"Behavioural Awareness Officers" have been upgraded to "Integrity Officers", and "strategically placed security cameras" are watching you the whole time to see if you say something racist so they can banish you for life from watching a game you've been playing since you were a kid.
This Tanya Hosch doesn't look like a footballer.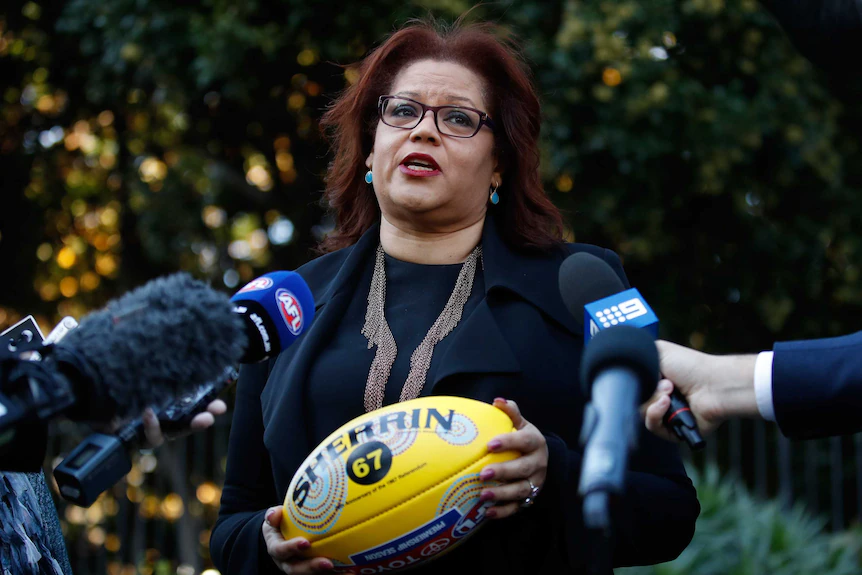 She recently got absolutely slammed for sending a hilarious cut and paste job to clubs pressuring them to support the so-called "voice to parliament".
From the Daily Mail:
The AFL has been heavily criticised over a memo sent to clubs calling on them to determine their position on the Indigenous Voice to Parliament, with media personality Steve Price labelling the move 'disgraceful'.
The memo, sent by GM of Inclusion and Social Policy Tanya Hosch, urged clubs to advise the AFL if they will support the Yes campaign ahead of the upcoming referendum.
'We invite and encourage you to advise us if your club will be taking a position to support the referendum yes campaign,' the memo read.
As the AFL will be considering this in the coming weeks, your advice on this will be gratefully received.
'This information is supplied to provide guidance regarding language to support building awareness of the Referendum during Sir Doug Nicholls Round in 2023.'
The NRL yesterday backed "the voice". Like the rest of corporate Australia, the AFL will likely follow suit any day now.
Price revealed he was 'shocked' by the memo and questioned why the AFL 'requires such a person' in Hosch's position.
'A senior executive has given AFL clubs until May 8, so a week away, to reveal before their Indigenous round if they will be ticking Yes on a Voice question that's still being debated for a referendum without a date that is dividing Australia like no other referendum has,' he said on Sky News Australia.
Price stated the memo 'disgracefully' does not ask a question about whether the club is even taking a position on the Indigenous Voice to Parliament.
'It's urging a Yes position to be taken,' he said.
'It will be fascinating to see if any of the clubs decline to reveal any position at all, and why should they?
This is extremely amateurish. Naturally with a name like Hosch, I smashed the early life section on Wikipedia. No smoking gun, but what I did find was orders of magnitude more incredible:
Hosch's birth mother, a white woman, was of Welsh origin, while her birth father is a Torres Strait Islander man. She was adopted by a white Australian woman and Aboriginal man after her parents' 16-year-old eldest child was killed in a car accident. The fact that she was adopted was never hidden from her, and her adoptive home was a loving, caring and stable one, although money was tight and her parents worked very hard.[1]
A new variation on the early life meme is emerging, whereby many corporate SJW's are exposed as slightly aboriginal people attempting to destroy all vestiges of White civilisation in order to repress the White person inside them whom they have been conditioned to hate.
She's so crazy she beat Nova Peris to the job. She's been onboard since 2016, so you can bet she had a part to play in the AFL's support for the disgusting poo marriage campaign, and was responsible for humiliating White players into kneeling before black criminals during Covid lockdowns.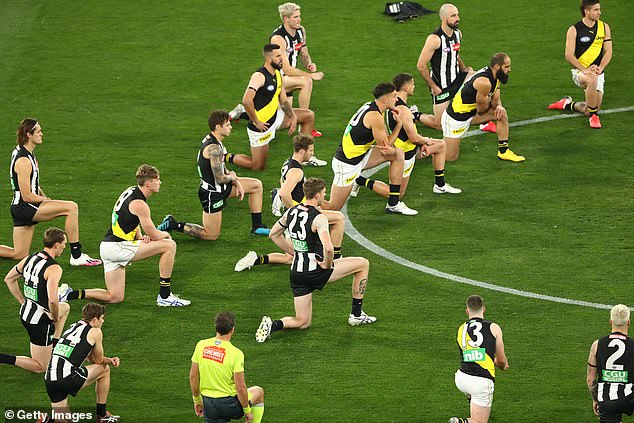 She worked for the unconstitutional Australian "Human Rights" Commission and is deeply embedded within the aboriginal identity politics industry. She claims credit for the Nicky Winmar statue and the historical revisionism regarding the booing of Adam Goodes, and is no doubt behind the politicisation of last weekend's booing of Lance Franklin.
The following passage from her early life section stands out the most:
She experienced racism at school, which affected her confidence. She completed secondary school at Enfield High School, in Adelaide's northern suburbs.[1]
She did not expect to go to university, thinking that was for clever people, starting work at the Women's Information Switchboard[a] instead. Being a feminist organisation, colleagues encouraged her to attend university, which she did and loved, studying social work part-time.[1]
This person is apparently so concerned with their self image that they edit their own wikipedia page. It reads like a cut and paste job, just like her memo to AFL clubs regarding "the voice".
I've seen this kind of language before. It's typical of the far left university extremists I encountered as an adult in Melbourne, the kind of people who would turn any mundane situation into yet another episode in their lifetime of oppression. At political lectures they would preface questions to the speaker with "I'm not an expert on this matter, but" – insert prepared, loaded, leading question.
These people were bullies who would exploit a victimhood narrative to justify their own atrocious behaviour. A universal characteristic of these people was that they hated football, as it was a proxy for the masculine White men whom they despised.
At some point in the last two decades however, they decided that if you can't beat 'em, join 'em. Let's have another look at this Hosch person.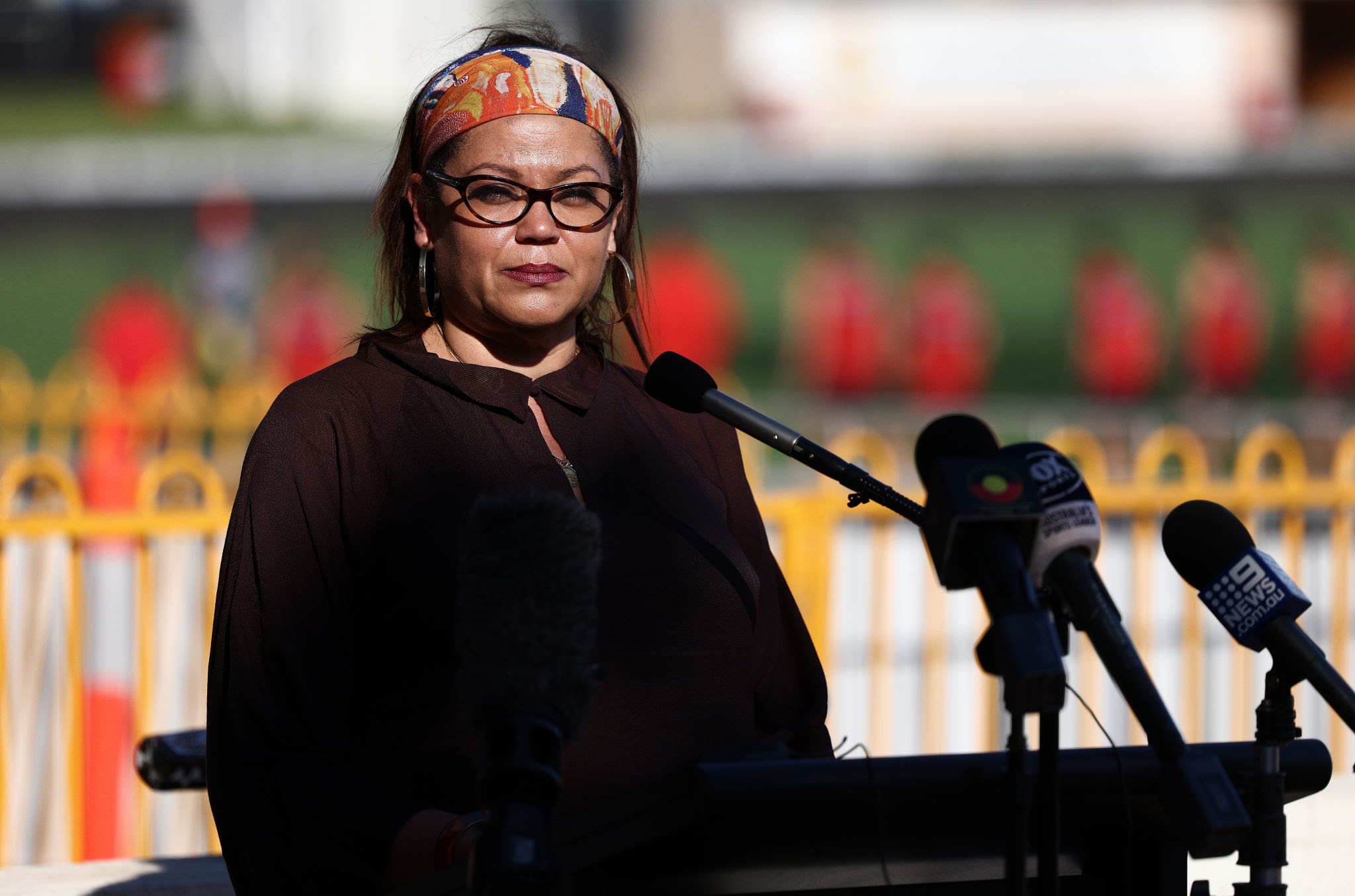 I guarantee you she hates football. She's never played it, she never went to a match before 2016 and she didn't even follow a team. She's joined the AFL with the sole intention of destroying Australian Rules Football.
She is one of the key people responsible for turning Aussie Rules into the literal Hunger Games.
Members of Australian districts are pitted against each other to barrack for clubs which no longer represent the suburbs they were originally named after. We are given a little bit of hope, but not too much hope.
Footballers are expected to behave in a contrived manner to conform to regime norms, and the entire spectacle is designed to convey to us proles that if we defy regime norms, we will be punished.
Subscribe to XYZ on Telegram, Bitchute, Twitter and Gab.