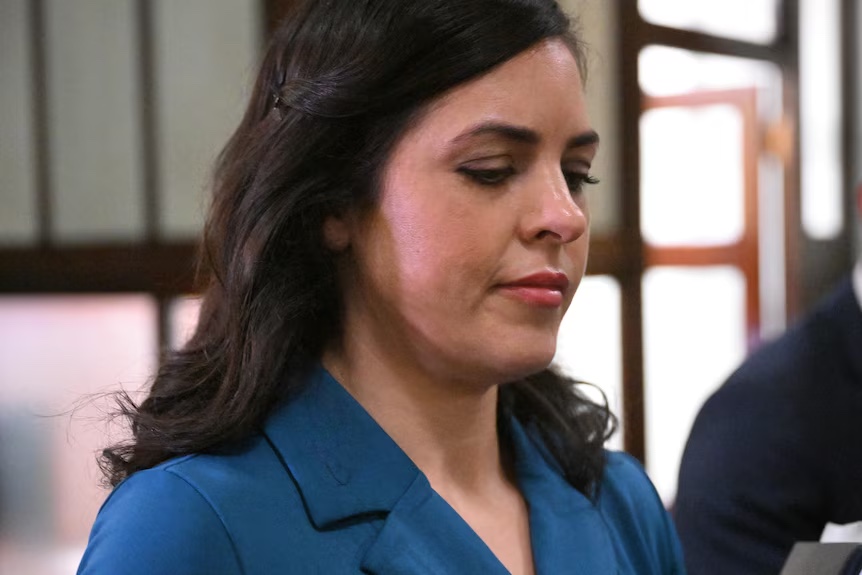 Who will vote Liberal after this?
Victorian Opposition Leader John Pesutto has confirmed he will support a second motion to expel controversial MP Moira Deeming from the parliamentary Liberal Party.
The Liberal Party is expelling a member for opposing pedophilia.
Ms Deeming was suspended from the party room in late March after attending an anti-trans rights rally organised by people Mr Pesutto said had ties to neo-Nazis.
The nine-month suspension was a softening of the initial motion to kick her out of the parliamentary party.
The events of that closed meeting are again in focus more than a month later, with internal tensions spilling into the media and public.
Members of the Liberal Party are openly calling each other "terrorists".
Anonymous sources alleged in the Herald Sun newspaper on Thursday that Mr Pesutto bullied rookie MP Renee Heath over taking party-room minutes from the meeting. The leader's allies in turn accused "three or four terrorists" inside the party of "holding the Liberal Party hostage".
They are normalising the language of "terrorist" to describe anyone that upsets the fake democracy. I've never seen anything like this.
Ms Deeming that day released a letter claiming Mr Pesutto agreed at the March meeting to make a statement to "exonerate" her from "false allegations" regarding the rally's association with Nazis.
"Given that the Leadership did not make the statement of exoneration, or confirm my return, and that no mediation or even any minutes exist to settle this dispute, I have advised my lawyers to prepare a legal challenge over my suspension, because I believe that we need to come together as colleagues and have a do-over meeting," the letter said.
The letter infuriated some Liberal MPs who are frustrated with the focus on internal party matters instead of policy and the cost of living.
On Saturday, Ms Deeming releasing a statement on social media saying she had only "contemplated" legal assistance in the form of mediation to help her negotiate the suspension.
"I have never once considered suing the Liberal Party and reports that I have, or have planned to do so, are false," she said.
Hours later, Mr Pesutto said five members of his party room had submitted a motion seeking Ms Deeming's expulsion at a party room meeting on Friday, May 12. Ms Deeming will be able to attend and argue her case.
Basically, the Liberal Party would rather support pedo freaks than risk being labelled "nazis". For this reason alone it is going to expel one of its own members for opposing the sexual grooming of children.
We use the term "groomer" because so-called "homosexuals" and "tranvestites" are open groomers of children and they are statistically more likely to abuse children.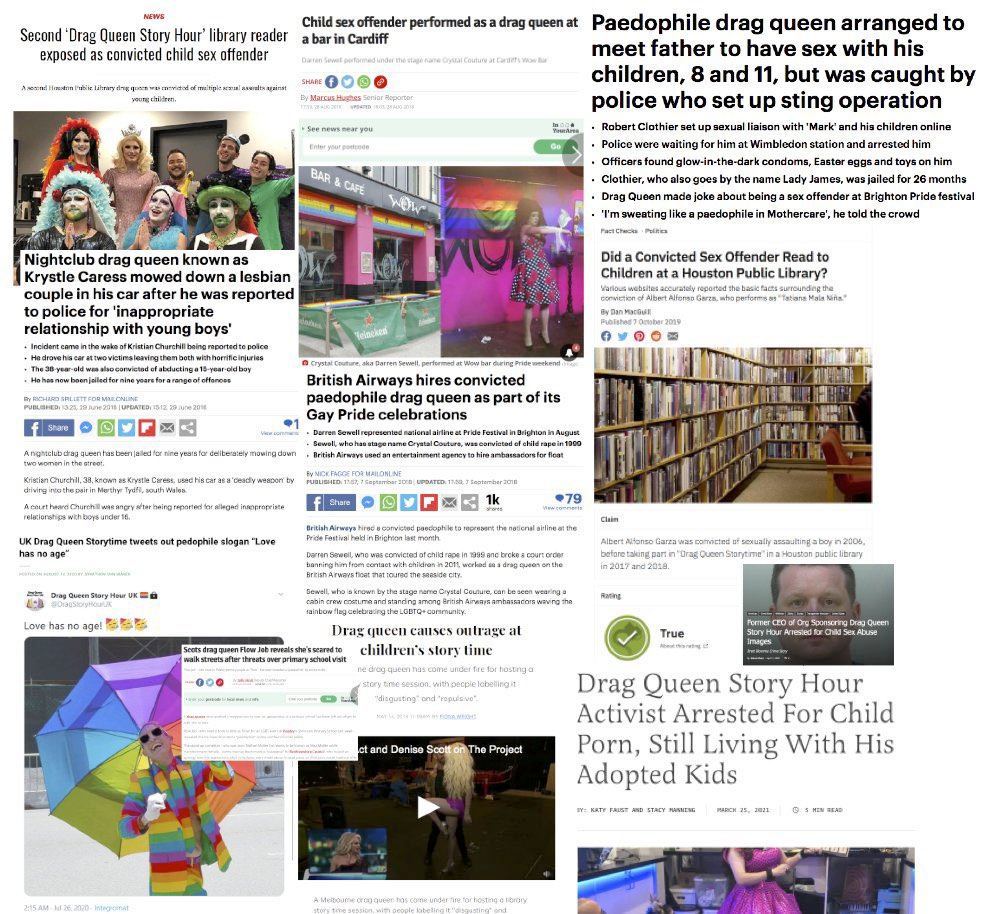 This is rocking the Liberal Party to its core, requiring intervention by federal leader Peter Dutton.
Federal Liberal Leader Peter Dutton last week flagged a possible federal intervention in the state branch.
Mr Pesutto said there was "growing concern in the organisation" that it was now the second expulsion motion for Ms Deeming and that he expected "there to be some organisational response to that".
All because they could not clearly call out evil for what it is. The Liberal Party is getting utterly destroyed over this. So is the fake opposition. UAP Senator Ralph Babet was heavily criticised for ordering his supporters not to protest in person against groomer events.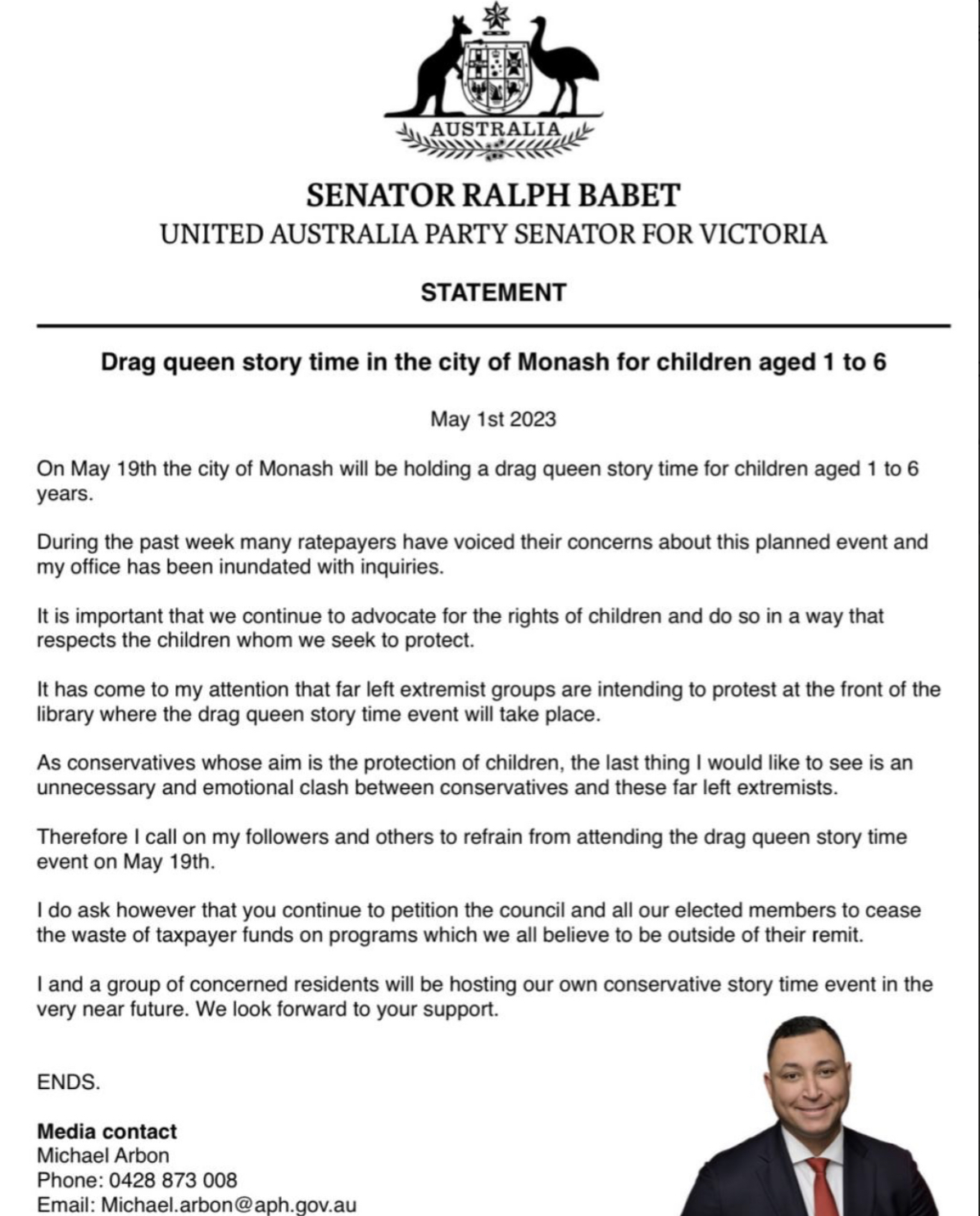 Reignite Democracy have also exposed themselves as tacit supporters of the groomer agenda, whining that they were falsely labelled "anti-trans" after several groomer events were shut down.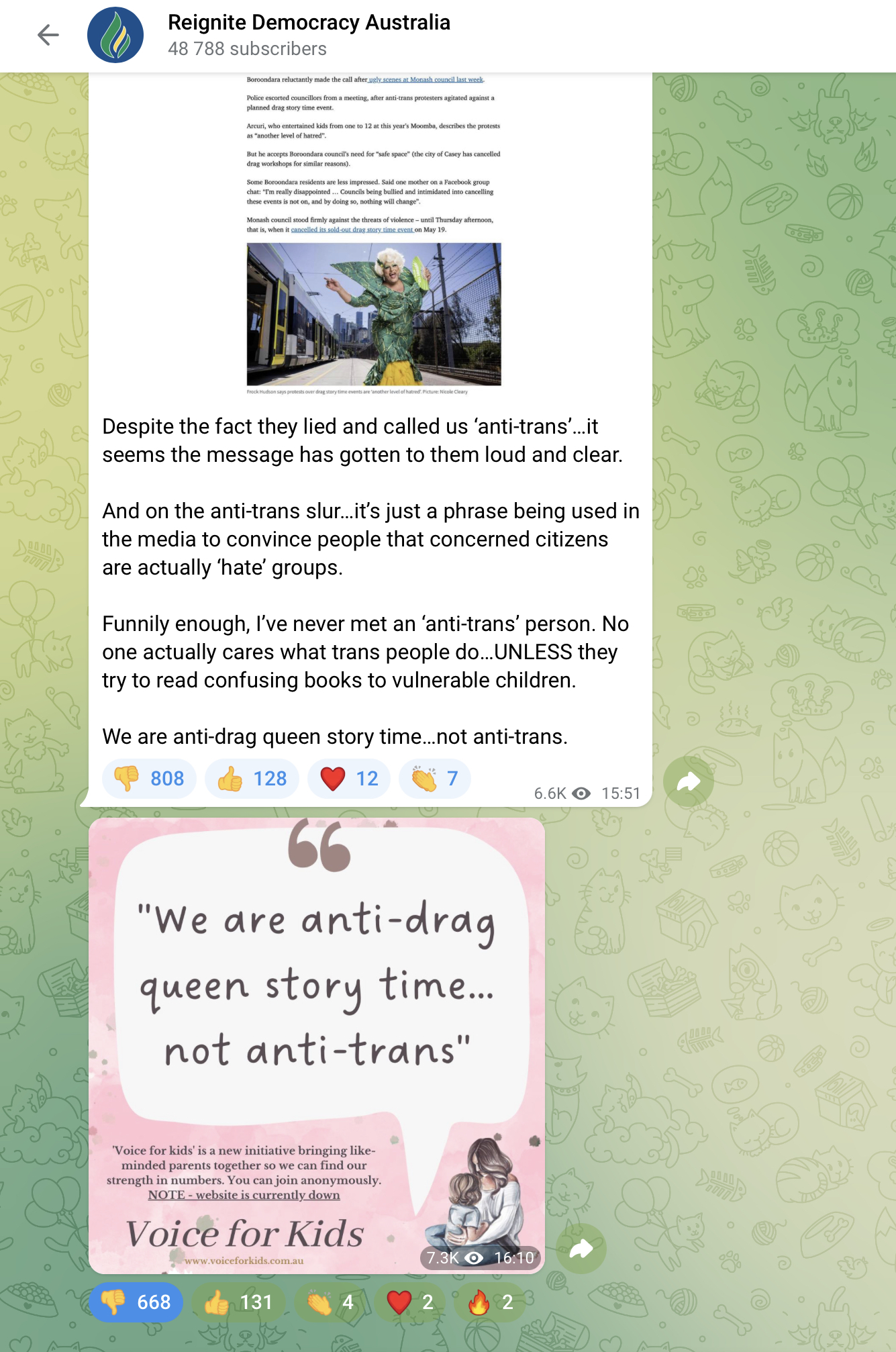 As Joel Davis pointed out:
The reason why pushing transgender ideology on children is wrong is fundamentally that transgenderism is wrong. There is no coherent argument for why transgenderism becomes magically reasonable when you reach a particular age. If you have to clarify that you're "not anti-trans" you're complicit in the normalisation of this spiritual cancer in our country. Shameful.
Basically, nobody is going to vote for the Liberal Party after this, and the fake opposition parties which emerged in the wake of Covid Tyranny have been revealed as more of the same.
If by some sorcery the Liberal Party is still around in a couple of years, its motto and election slogan will be "that's just the way things are now". It will oppose the public rape of minors by homosexuals, insisting that the child must at least give verbal consent.
We are witnessing a seismic shift in Australian politics. Already, it is basically impossible for extremist local councils to stage groomer events.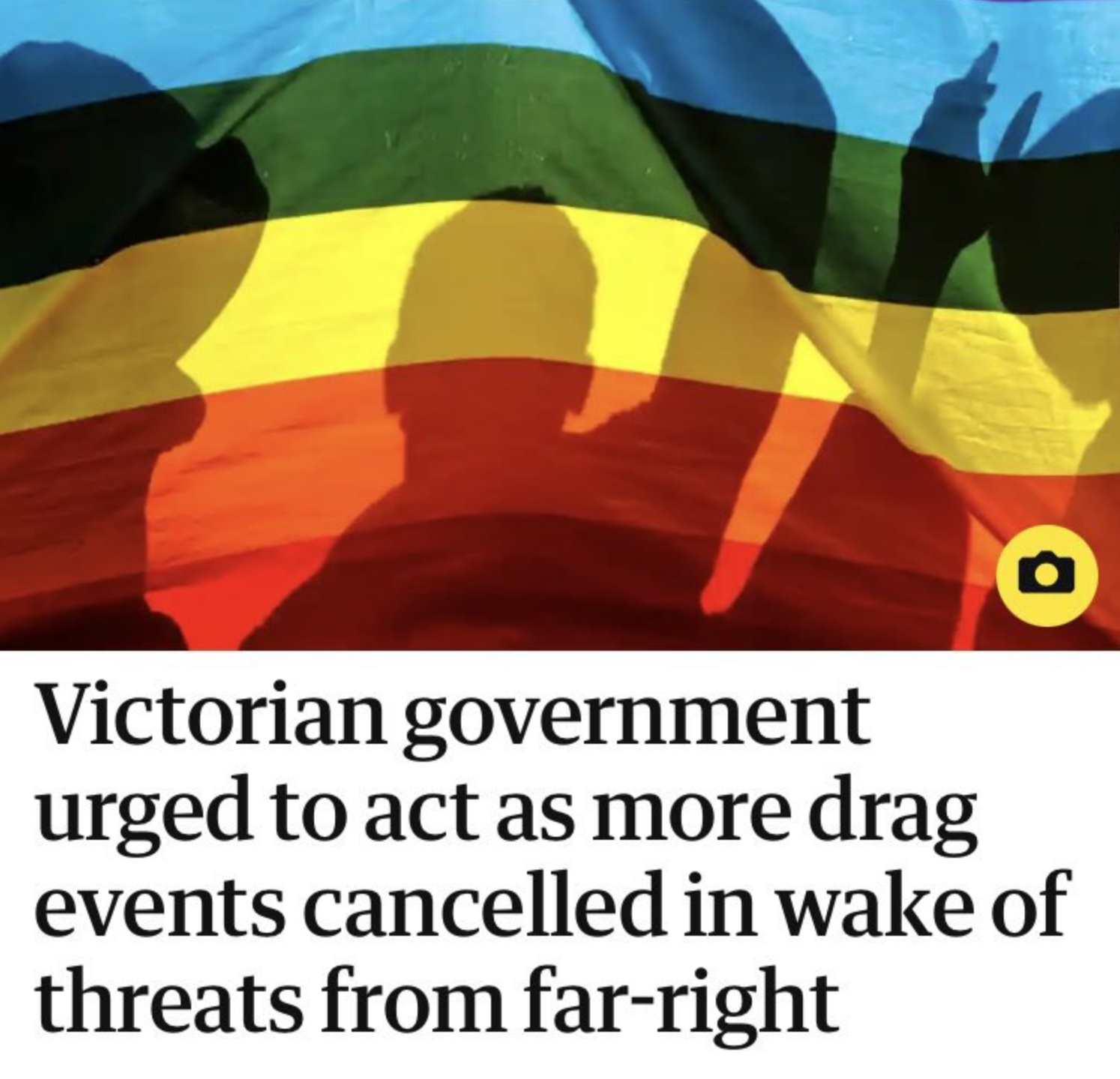 A line in the sand has been drawn because the system is openly going after people's children. Ordinary people are outraged at this and are mobilising to oppose it, but the Liberal Party, which ordinary people expect to oppose this sort of thing, are going along with it.
This will destroy the Liberal Party. In the short term this will put the left's full spectrum dominance on steroids, but in the long term it will mean that a movement which genuinely represents ordinary Australians can emerge.
And it only took about 20 guys to do it.
Marxist groomer freaks carrying red flags, symbolising communism. This flag represents over a century of repression, torture and genocide. Will the organistions responsible apologise for this? https://t.co/y1pHKgoiky

— XYZ (@itsyourxyz) March 18, 2023
Subscribe to XYZ on Telegram, Bitchute, Twitter and Gab.