Gross.
Senator Lidia Thorpe attempts to disrupt and silence a women's rights protest in Canberra, and is dragged away by police. pic.twitter.com/d4ibPUZted

— Rukshan Fernando (@therealrukshan) March 23, 2023
She's on drugs:
Independent senator Lidia Thorpe has been pulled to the ground after attempting to interrupt anti-trans-rights campaigner Kellie-Jay Keen-Minshull at a rally outside parliament.
Ms Keen-Minshull was speaking to a small group of protesters huddled under a marquee in the rain when Senator Thorpe, draped in the Aboriginal flag, crossed the street and attempted to enter under the marquee.
Senator Thorpe could be heard shouting "you are not welcome", before being pushed back by a man in a suit and pulled to the ground by a police officer.
Video footage shows officers initially attempting to help Senator Thorpe back on her feet, until she crawls away from the crowd and then stands up to join pro-LGBTQ counter-protesters a short distance away.
In a statement, the Australian Federal Police (AFP) said the incident would be reviewed.
XYZ News understands that AFP officers experienced severe nausea for several hours.
"The interactions between the AFP and protesters will be reviewed, and an incident has been referred to the AFP's Professional Standards Command," it said.
"Given a matter is now under investigation, no further comments will be made."
Speaking to reporters shortly after the incident, Senator Thorpe said Australia should be "ashamed" that it had let Ms Keen-Minshull into the country.
"I went to tell her, or that 'thing', that they are not welcome here and I got pulverised by the police for simply telling that person they are not allowed to be here," Senator Thorpe said.
"I have been assaulted by police today."
Nobody cares, Lidia.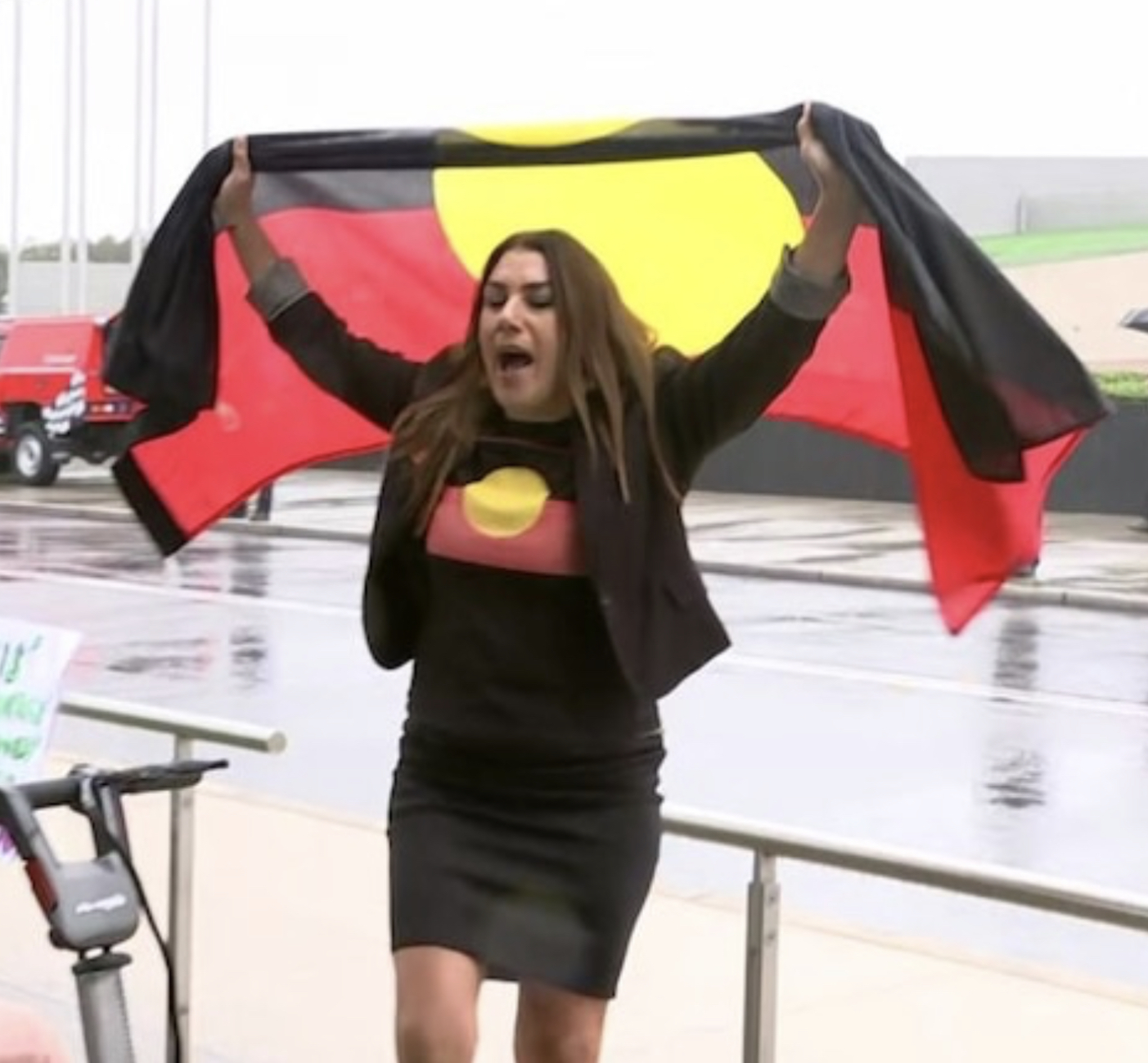 The week of winning continues. On Saturday an epic protest was held against pedo freaks in Melbourne, and on Tuesday night in Western Sydney Christians repelled a small band of pedo freak agitators.
As for Lidia, she appears desperate to maintain attention since losing the her Greens platform. Last month she had to be removed by police after a bizarre protest at the Sydney Sodomy Parade.
#MardiGras2023 #MardiGras pic.twitter.com/V6eRwmTKKT

— ADAY (@AlexDay96) February 25, 2023
The other day on the radio I heard her yelling for no reason during Question Time and the Speaker of the House had to ask her to use her inside voice. She's utterly nuts and has no self control.
XYZ News will continue to amplify her for two reasons:
Her mere existence creates White Supremacists out of thin air.
She's got nothing on what's coming.
Aboriginal leads the torture of a young white girl for 4 hours straight, beating her then stabbing her.
The victim was convinced that she wanted to be her "friend".
The torturer later bragged about it on social media.

This was Sunshine Coast, QLD. pic.twitter.com/hp3wUX2p4n

— Identify and Disrupt (@KinmoreRay) March 22, 2023
These people are getting an entire third chamber of parliament all to themselves.
Be ready.
Subscribe to XYZ on Telegram, Bitchute, Twitter and Gab.