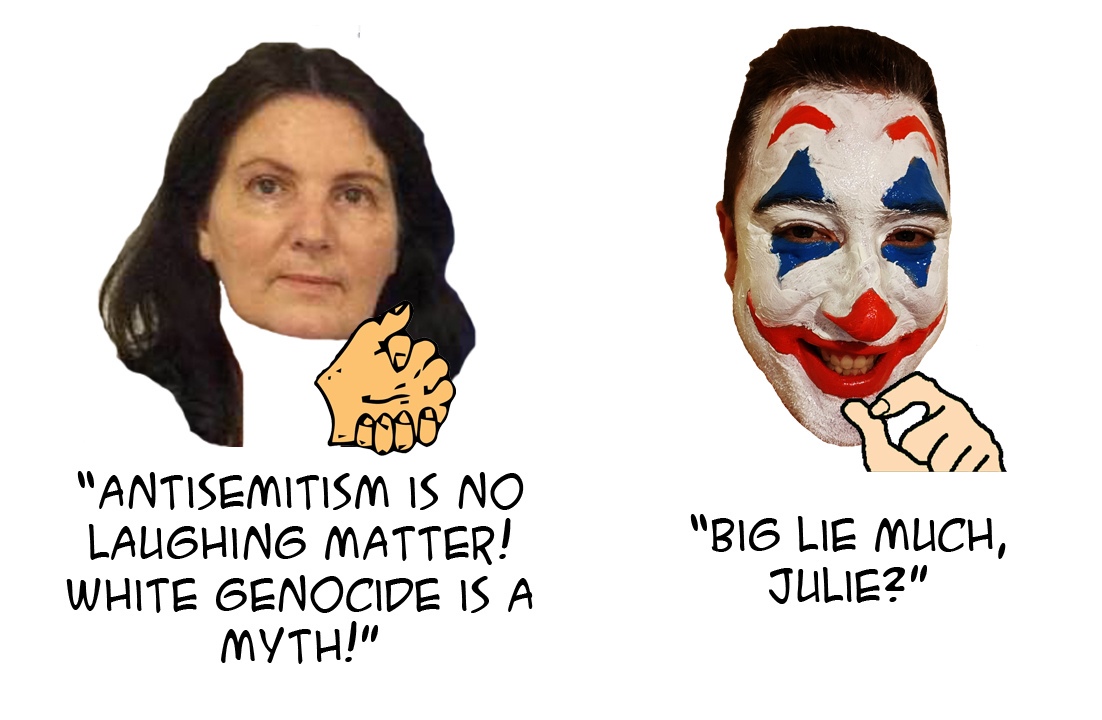 XYZ readers and listeners may have discerned last month that the annual report on antisemitism in Australia, produced by the Executive Council of Australian Jewry (ECAJ), had yet to be published by Christmas (and as of last night had yet to be released in 2022 amongst New Year's Eve celebrations).
The report which had first been syndicated back in 2007 would year on year be released between September and mid-December of ever year which followed. As this article from The Australian Jewish News outlined at the beginning of December the ECAJ's Research director Julie Nathan was all set to release the report in "mid-December".
So why no ECAJ report you might ask?
Firstly, it needs to be noted that the report is ostensibly the basis for an informal Antisemitism Awards in Australia, and whilst government Zionist Shabbos goys might peruse it in implementing greater and greater levels of legislative suppression the mainstay of the report's readership are "anti-semites".
Secondly, 2022 was the year in which antisemitism began "breaking into the mainstream". With the ascension of Ye impacting the normie mindset and Australia's Far Right Minister for Foreign Affairs ending recognition of West Jerusalem as Israel's capital, the antisemitism stats (according to the ECAJ) were going stratospheric down under.
As someone who has featured prominently in these annual ECAJ reports since 2018 I'd made mention in November of the "truism posited by Oscar Wilde" which appeared to be the new strategy of these "hate experts".
However, whether the ECAJ has learnt the Golden Rule, which far too many in the Australian mainstream media have learned the hard way, the fact is antisemitism will continue to grow even absent of their report.
Food For Thought.
To download a free PDF ebooklet of Rather Radical and Vril Vibrations or Trading HEMP for Hitler visit archive.org