Yeah so democracy is a sham and women shouldn't be in politics, but vote for this chick anyway.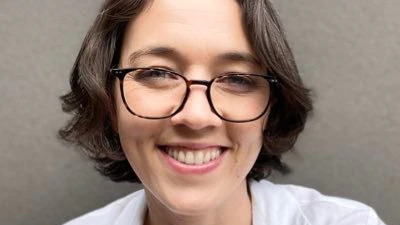 The Victorian Liberal Party has preferenced Labor behind a woman who publicly called for Premier Daniel Andrews to be hanged, in a Melbourne upper-house seat.
Rebekah Spelman is the Freedom Party's second candidate for the South-East Metropolitan Region.
Ms Spelman, who unsuccessfully ran as a United Australia Party (UAP) candidate in the federal seat of Aston this year, helped organise anti-lockdown rallies in Melbourne at the height of the pandemic.
In a Twitter post from July, Ms Spelman said the premier should be "arrested, tried, found guilty and hanged".
Footage of an anti-lockdown rally earlier this year appears to show Ms Spelman saying "I want to say hang Dan Andrews … but I know that's not allowed".
The Liberals' group voting ticket – how parties allocate preferences on behalf of voters who vote above the line on the upper house ballot paper – puts Ms Spelman in 13th spot out of 56 candidates.
I don't know what's funnier, the fact that someone who publicly called for Daniel Andrews to be hanged is running for parliament so she can potentially change the law to make it legal to hang Daniel Andrews, or that the ABC thinks it can damage her or the Liberal Party by publicising the comments:
Quizzed about preference flows to Ms Spelman and the Freedom Party, Mr Guy condemned the comments, but defended the Liberal Party's decision to place them so high above Labor.
"We've got more than 1,500 candidates and you can't do every single check on them," he told the ABC.
"We do the best we can."
….
Speaking to the ABC today, Ms Spelman said "I don't regret saying it".
"Sometimes we need to say extreme things to get attention. Of course nobody wants him dead, but people do want him to pay and so he should," she said.
She blamed the government's lockdowns for driving people to the edge to say "exaggerated things" and accused the government of overreach in its pandemic response. 
Ms Spelman co-founded a group which rails against COVID-19, which the group calls a Communist agenda and a "scamdemic".
Asked about Ms Spelman's post, Freedom Party leader Aidan McLindon said it was the party's view that Mr Andrews should stand trial for alleged corruption and government overreach during the pandemic response.
This is awesome. The Freedom Party should flog this for all it's worth as it will likely get them more votes.
I have never seen such vitriolic hatred for a politician in all my life. I have worked with Howard haters, listened to homosexuals lose it over Cory Bernardi comparing poo marriage to bestiality, and I lived with a psycho Canadian housemate who screamed "f—- you" at the television whenever George W Bush came on.
The contrived hatred of latte lefties pales into comparison to the rage of ordinary people who lost livelihoods, houses and marriages, or who now realise too late that they have been coerced into injecting poison.
I know people who have only ever drawn dicks on their voter ballot who have gone out of their way to vote early, just to vote Daniel Andrews out.
Everybody hates him. Remember that suspicious package which arrived outside his electoral office in 2021. He cannot go anywhere in public without being viciously heckled.
Compilation of Dan Andrews being heckled in public!
pic.twitter.com/NRbxIC2Uys

— MilkBarTV (@TheMilkBarTV) November 13, 2022
I am calling this one for the Liberal Party now. All Matthew Guy has to do is stay home and not do anything stupid. Normal political analysis of appealing to the tiny proportion of swing voters flies out the window for this election.
The apolitical across society have become radicalised in the space of a couple of years, and they hate Daniel Andrews.
Daniel Andrews is getting trounced on the 26th and that will be only the beginning of his problems.
Subscribe to XYZ on Telegram, Bitchute, Twitter and Gab.