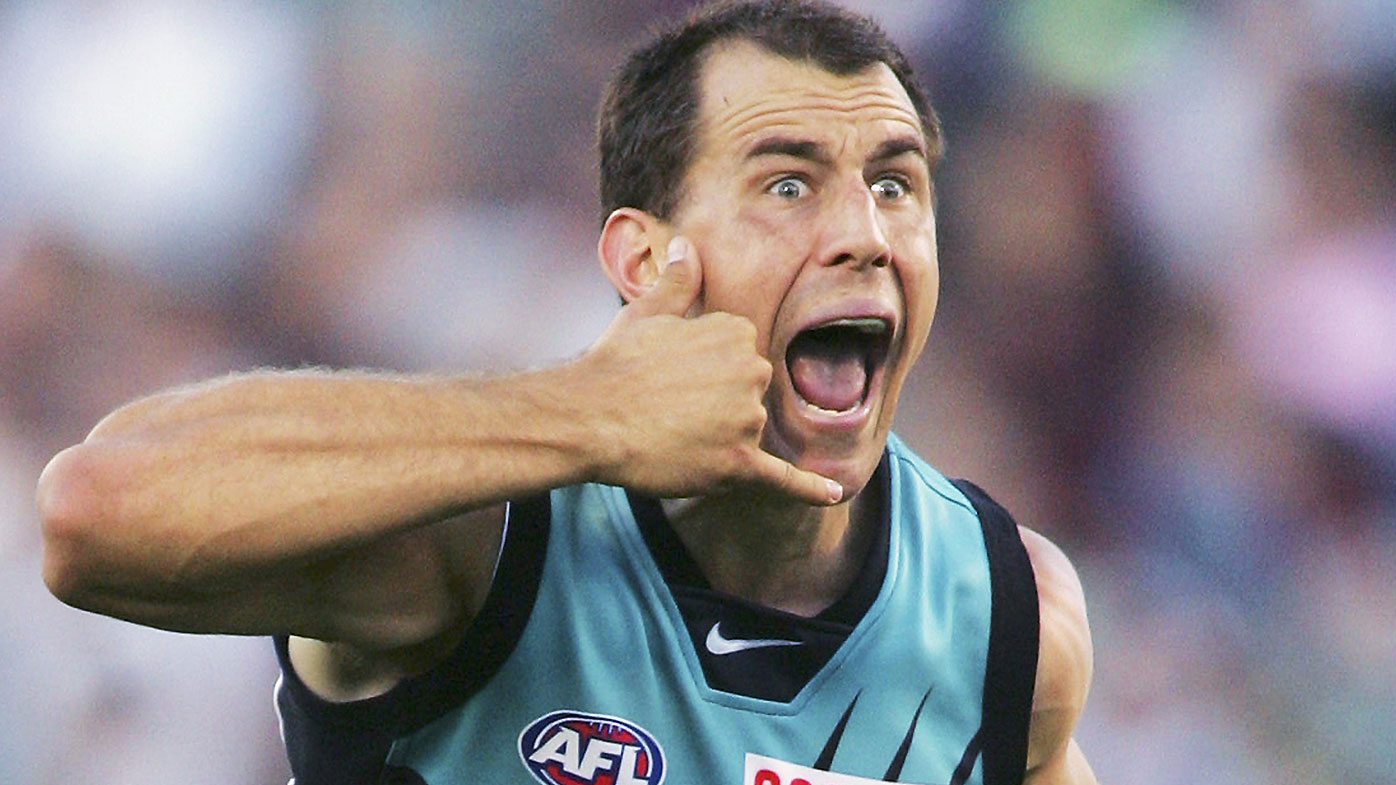 This is huge.
Port Adelaide great Warren Tredrea is suing Channel 9.
The AFL Hall of Fame inductee has launched legal action in the Federal Court over the infamous vaccination saga that ultimately ended with his axing.
The 43-year-old suddenly took leave from his position as the sports presenter for 9News in Adelaide in December without any explanation given.
After taking leave for several weeks it was announced in January Tredrea had parted ways with the broadcaster after a partnership that stretched more than 10 years.
Court documents, obtained by News Corp, show Tredrea claims he was banned from the studios and forced out of his job.
Channel 9 had introduced a double vaccination mandate for everyone on all its sites nationally in the days leading up to his decision to step down and take indefinite leave.
Nine announced a company-wide decision that all employees must provide a digital certificate to prove their vaccination status.
In 2022 a host of current and former sportsmen have suffered adverse reactions to the not-vaccines, with a significant number not even surviving. In April, AFL CEO Gillon McLachlan mysteriously resigned several days after the second serious onfield adverse reaction for the season.
XYZ News speculated that anger over the vaccine mandate and concerns regarding its danger were rumbling just beneath the surface. It was practically admitted on the Sunday Footy Show, before a predictable retraction.
This is the biggest news story on the planet. Mainstream Media football show hosts openly talking about adverse reactions sweeping the world after #OllieWines was hospitalised with an irregular heartbeat. pic.twitter.com/9azM3eFTz1

— XYZ (@itsyourxyz) April 10, 2022
This lawsuit is another indication that we were bang on. Now the government, media and the misleadingly named "private" sector are trying to pretend that Covid never happened.
But we remember, we will never let them forget, and the people who lost their jobs and suffered adverse reactions are going to make them pay.
Tredrea, a four-time All-Australian who played all 255 games of his AFL career for the Power including captaining the side's 2004 premiership team, previously described himself as "pro-choice" when it comes to the Covid vaccinations.
The Adelaide Advertiser reported the court documents show Tredrea was halfway through a two year, $192,500-per-year contract.
The report details the legal dispute settles around Tredrea's claim Nine had no grounds to terminate his contract.
As reported by News Corp, it was a condition of his contact that Tredrea comply with "all reasonable directions" of Nine.
Tredrea is arguing his violation of the company's mandatory vaccination policy was "not reasonable" grounds for his contract to be terminated.
Of course his sacking for refusing to take the poison jab was unreasonable. Every aspect of Covid Tyranny which dominated life in the West for 2 years was unreasonable and went against every principle we are told our society is built upon.
'It's everyone's individual situation and choice. So if a player doesn't want to do it, that's fine, that's their decision,' he said at the time.
'You shouldn't be able to lose your employment.'
He added: 'I'm not an anti-vaxxer and I'm not a doctor, and I'm not trying to make out I am.
'That's all I'll say – make your own choice and do your own homework.'
The dispute is set to be a high-profile test case of legal claims being made by unvaccinated people following employment terminations.
A high profile, well respected public figure with access to financial resources is going to make a corporation pay for its Covid Tyranny. The corporations fell into lockstep with governments and their globalist overlords and are now culpable for mass human rights breaches.
A flood of wrongful termination suits awaits practically every organisation in the country, and globally. In several years' time an even heavier flood will sink many a business as the adverse effects of the vaccines really kick in.
In a decade or two, we're going to find out just how much of a generational watershed the vaccine mandate really was..
Record low birth rates across Australia have prompted calls for the return of the 'baby bonus'. #9News pic.twitter.com/cDatyWZICk

— 9News Australia (@9NewsAUS) October 9, 2022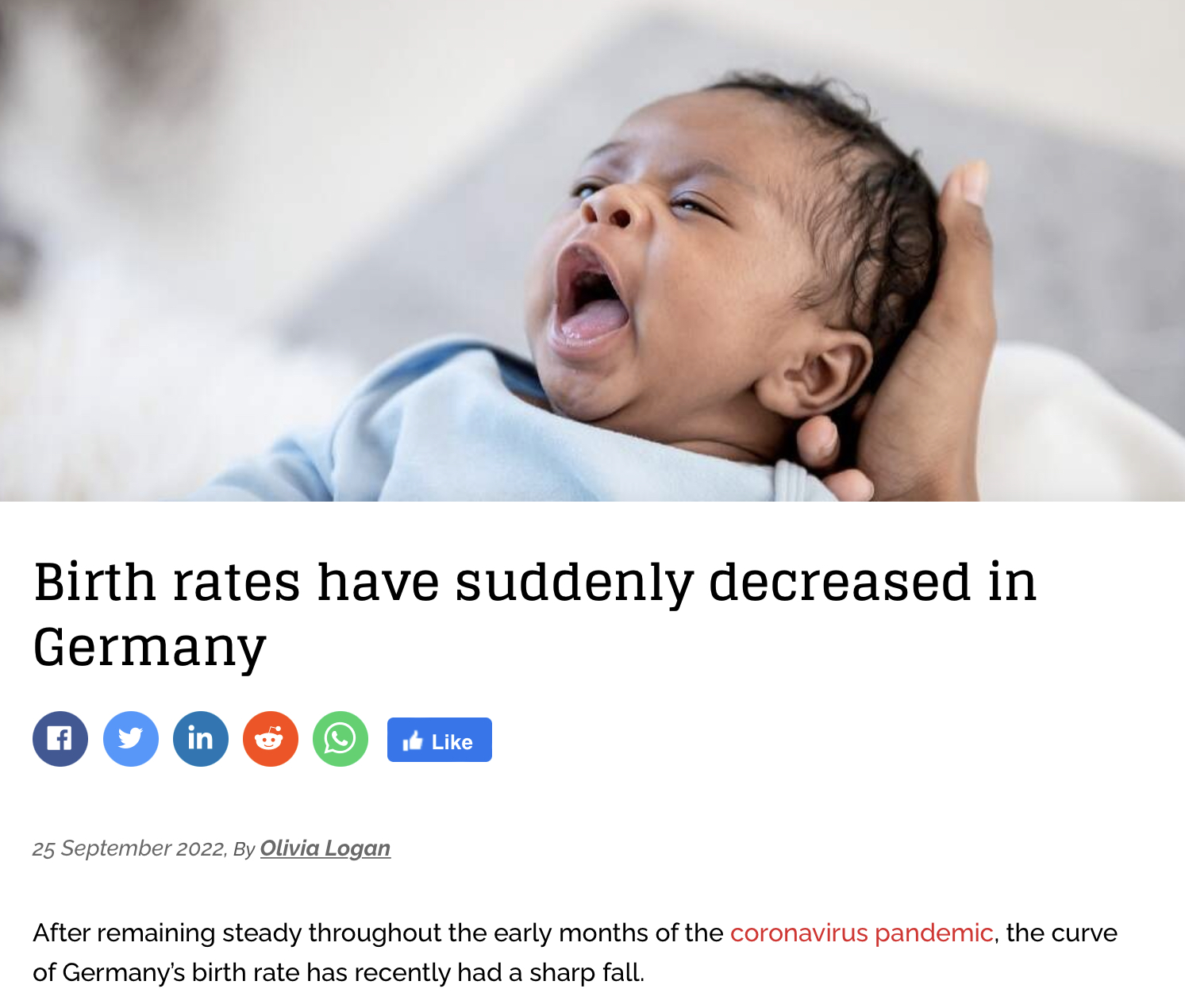 Subscribe to XYZ on Telegram, Bitchute, Twitter and Gab.