Dai Le is a woman from somewhere in Asia who got elected to the federal western Sydney seat of Fowler. She won due to an explicitly anti-White appeal to her largely non-White electorate in order to defeat the shabbos goy Labor MP Kristina Keneally.
Dai Le is the literal embodiment of the golem, the monster of jewish mythology who returns to devour its creator.
She draped herself in the Australian flag during her maiden speech, so naturally the cuckservative press is fawning at her.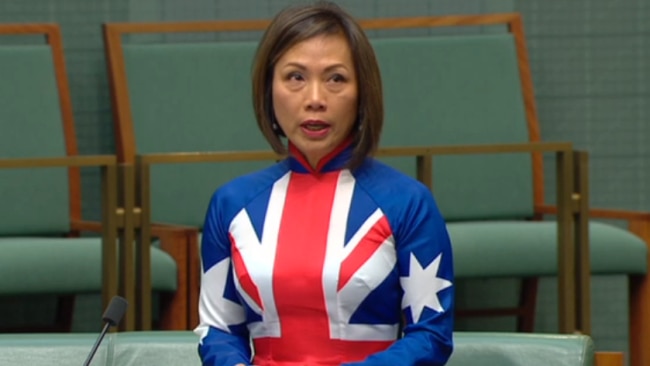 From Sky News Australia:
Independent MP Dai Le stood proudly in an ensemble with the Australian flag printed across it as she detailed her family's escape from war-torn Vietnam in an emotional maiden speech to parliament on Monday.
Ms Le, who sensationally defeated Labor's Kristina Keneally at the Federal Election in the western Sydney seat of Fowler, choked up as she told the House of Representatives of the moment she thought she would "die" during the gruelling journey.
Wearing a blue dress featuring the Union Jack and stars, she spoke of the moment her mother and sisters fled Vietnam following the fall of Saigon in 1975 when she was just seven years old.
"My mother was forced to flee with my two younger sisters, escaping communism," she said.
"I remember running with my mother and two younger sisters, scrambling to make our way onto a boat and pushing through the cries and screams of women and children.
"I remember the moment when I thought we would die when a huge storm hit our boat."
Ms Le then paused to compose herself after becoming visibly emotional.
Right in the feelz. Let's just let them all in, then.
"I remember by sister and I hanging on to our dear life, while my mother held my other sister tightly in her arms with rosary beads praying," she said.
The independent went on to use her family's story to praise the "freedom" and "endless possibilities" experienced in Australia.
"I remember the moment when we were accepted to be resettled as refugees in Australia," she said.
"And remembering as we stepped out of Kingsford Smith Airport, the feeling of gratitude and freedom.
"We were filled with hope as we looked out on to the horizons of endless possibilities."
I think Tolkien was onto something when he depicted how Golem's desire for The Ring ultimately brought about its destruction through an obsession which blinkered out an awareness of his surroundings, after humans and hobbits could not carry out the deed themselves.
The old White Australia is dead, and now a fake Australian wears its skinsuit. Her obsession with the endless possibilities life in the first world offers contributed to turning Australia into the communist dystopia she thought she escaped.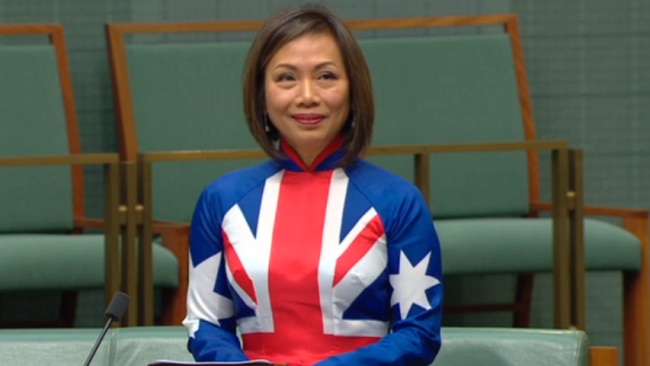 Civic Nationalism killed the old White Australia so that we can renew White Australia with a fresh vision. Many White normies are still finding this out the hard way.
From 2hd:
The Caledonian Hotel in Singleton is back in the headlines over the Australian flag they have emblazoned on their roof.
The flag has been on the roof of the hotel all year, but Singleton Council received a complaint about the flag from a member of the public back in February.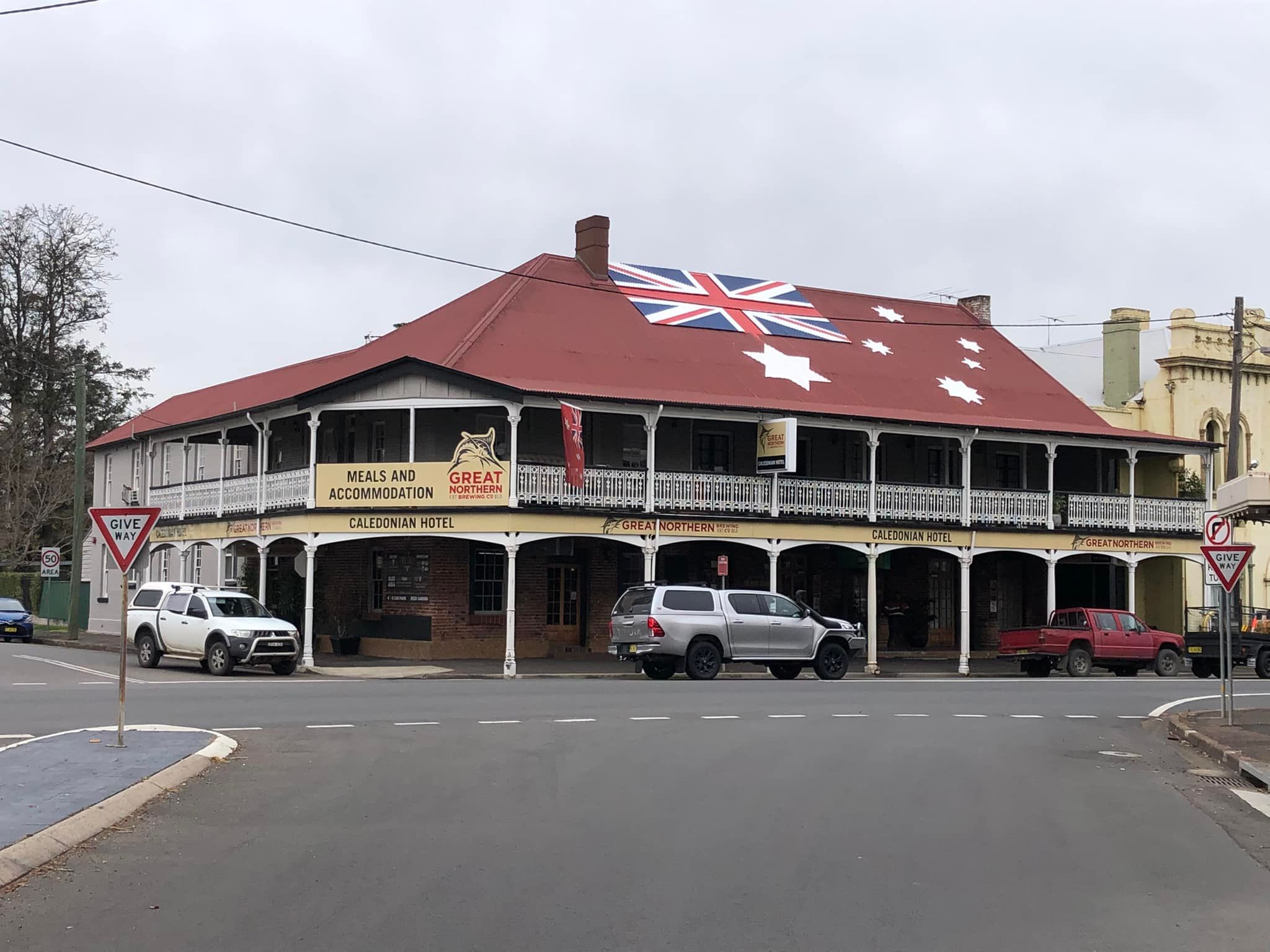 Council got in touch with the hotel's owner in April to tell them the flag had to be taken down as they didn't have development consent to put the flag on the heritage-listed building.
Known to locals as 'The Cali', the pub made national headlines during the height of COVID-19 rules in the Hunter with their anti-authoritarian stance that led to them being nicknamed 'The Freedom Pub' letting patrons in who were unvaccinated and not taking up any of the rules NSW Health authorities set down.
The owners have now received more contact from Council posting on their Facebook page they have a registered letter from Council giving them 28 days to remove the flag from the roof or a "demolition order will be issued".
Singleton Council General Manager Jason Linnane said in a statement they commenced initial compliance action in February.
"The compliance action relates to an unauthorised structure that has been installed on a heritage-listed building.
"The installation of structures on a heritage listed building requires development consent in accordance with clause 5.10 the Singleton Local Environmental Plan 2013. Council has, in August 2022, issued a further order of compliance under Division 9.37 of the Environmental Planning and Assessment Act 1979 as a Development Application should have been lodged as a modification to a listed local heritage item.
Council encourages the owners to engage with council to resolve the matter."
The hotel could face a fine of up to $500,000 if they don't work with Council, but other avenues will be explored first.
Management has taken to social media saying "if they force us to remove the flag without corresponding you will see more flags hanging off this pub than anyone can imagine".
Half a million bucks for displaying an Australian flag.
The irony should not be lost that purported "heritage" laws are being presented as a bureaucratic excuse to trash Australia's heritage.
So that is where we are, this is our life now. Non-White anti-Whites drape themselves in the Australian flag while councils ban Real Australians from displaying the flag our ancestors fought under. We have lost a sense of what our flag is supposed to represent in the first place – the Australian people.
When you start redefining what an Australian is, you get further and further away from reality. The Australian flag trumps Real Australians and heritage laws trump heritage. The absurdity compounds upon itself.
Subscribe to XYZ on Telegram, Bitchute, Patreon, Twitter and Gab.