They wouldn't do it, surely?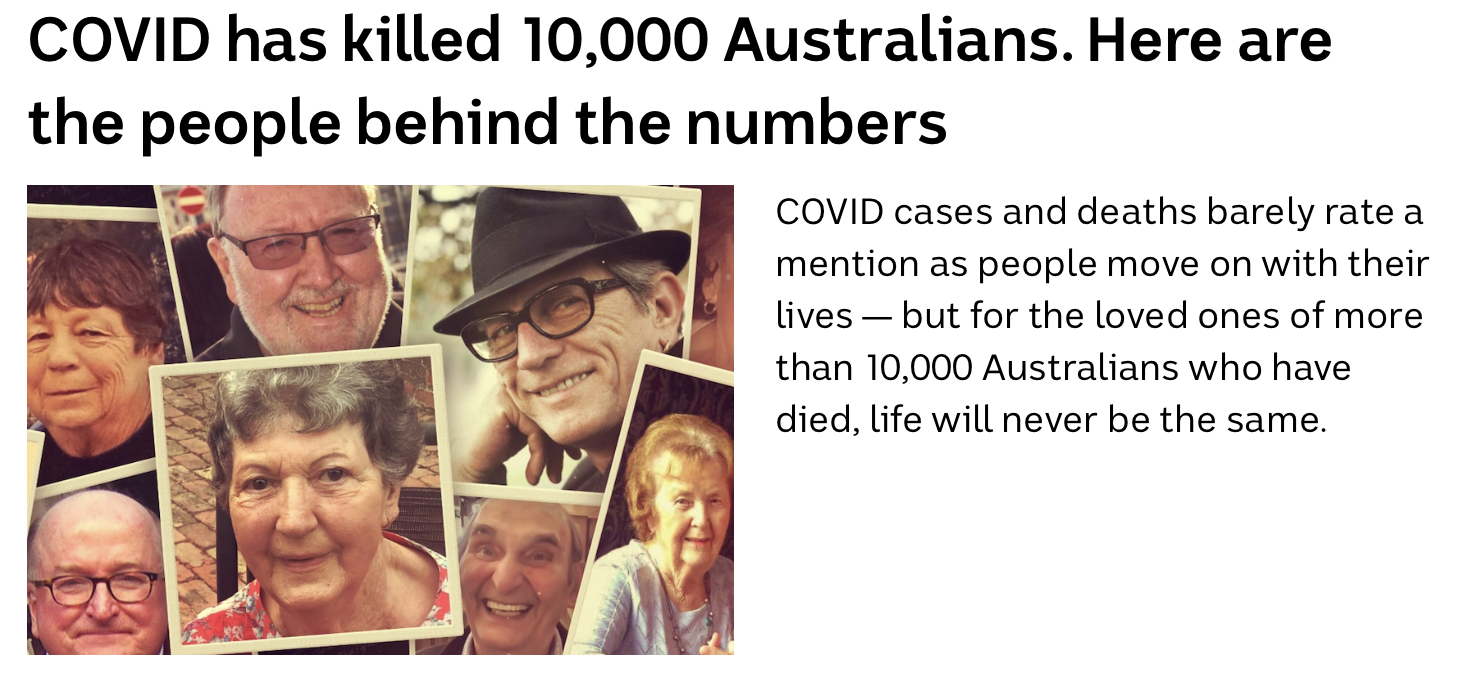 They wouldn't mandate another booster just so you can go to work?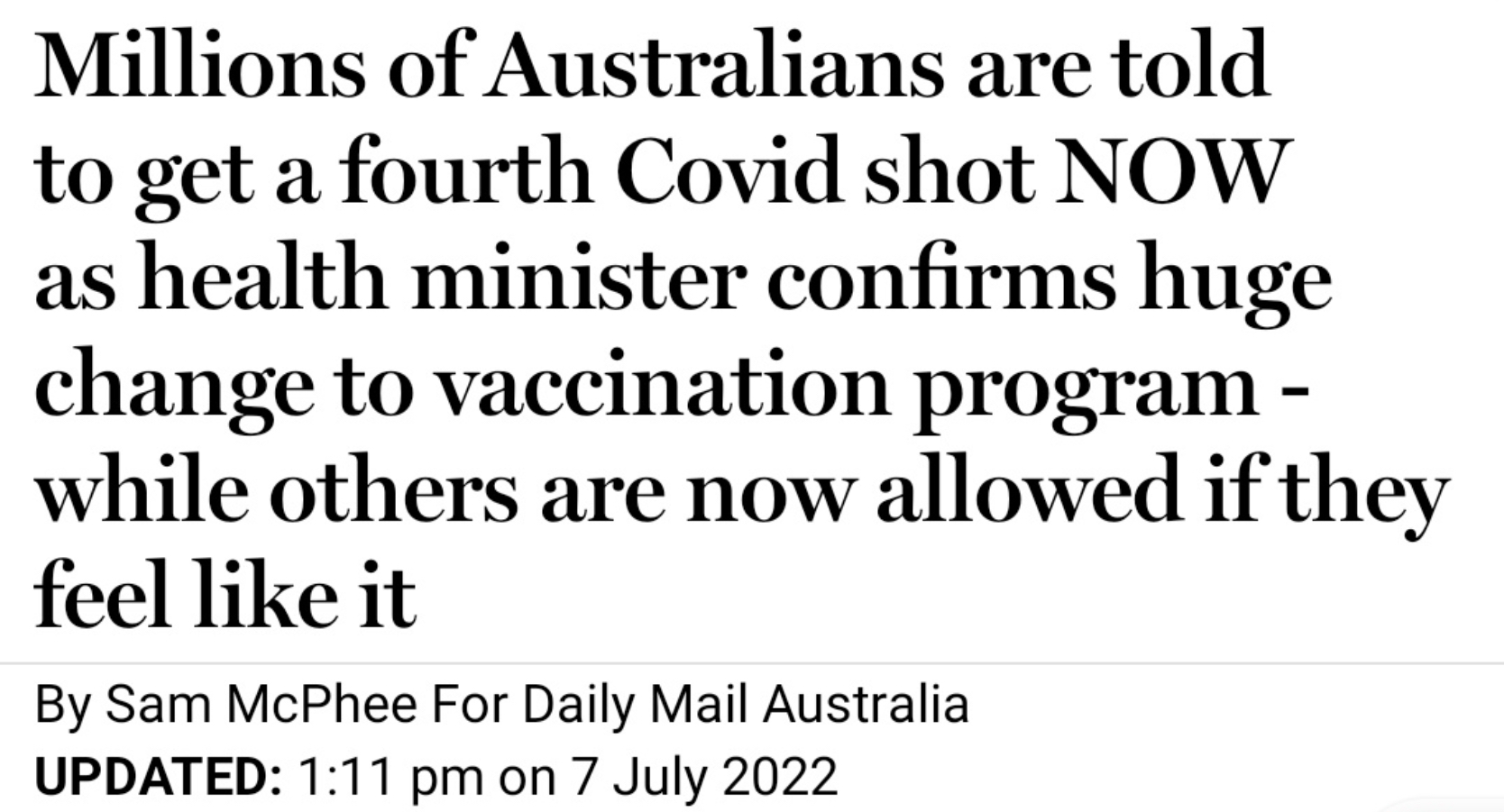 Surely they know everybody is over it, and they just can force enough people or scare enough people into tagging along?
Surely?
The Pandemic isn't over!!!

Said the new communist dictator of Australia.

Anthony Norman Albanese is a misleading scumbag. pic.twitter.com/LPHuwy2peM

— 🏴󠁧󠁢󠁥󠁮󠁧󠁿 PCDoc 🏴󠁧󠁢󠁥󠁮󠁧󠁿 (@PCDoc_Bolton) July 6, 2022
"People getting vaccinated was important, people getting their booster shots was important, and I would encourage people haven't their booster shots to go out there, if they're eligible and do it as a matter of urgency. And we know as well that the pandemic isn't over.
"So my view is that we will inevitably follow what has occurred in other parts of the world and roll out a further booster shot."
It has been fun, in a very schadenfreude kind of way, to laugh at health officials begging ordinary people to take more of the vaccines whose mandating has been followed to a spike in deaths and a decline in births.
NSW Aus My Word, listen to this…First they attacked " " now they're going after the " "…Health Minister Hazzard says "If you've had two or one, and you haven't had your full three, putting it bluntly – you're crazy," pic.twitter.com/V1yg1TDvMk

— (@risemelbourne) July 5, 2022
The Insanity Continues Listen to NSW CHO Kerry Chant…" 2 , ' 3 …" pic.twitter.com/T0To6o8Key

— (@risemelbourne) July 5, 2022
Without lockdowns and the threat of homelessness, people just aren't interested in taking the not-vaccines. However, maybe that was just the first wave. As noted, globohomo governments (I cannot even bring myself to refer to them as "Western" anymore) appear to be coordinating their message, pushing for another round of Covid Tyranny.
Canada Health Minister Jean-Yves Duclos says Canadians need to be "up-to-date" ..He says you'll need a shot every 9 months.. …"We will never be fully vaccinated against Covid-19.". You've been Duped pic.twitter.com/KTOgiQITYs

— (@risemelbourne) July 4, 2022
Australia's former Prime Minister Scott Morrison promised there would be no more lockdowns, but he's gone now. A new government generally has a clean slate. They can say that the situation has changed, the evidence has changed they have to do this because greater good blah blah blah.
They are really pushing the boosters right now. They know that only mandates and lockdowns will suffice to get enough people to take the poison to satisfy their contractual obligations to Big Pharma.
Don't think they won't do it. They want us to eat bugs so badly that they are rolling out a practically menopausal Nicole Kidman to pretend it's not vomit inducing.
They're really pushing that lizard diet. pic.twitter.com/qzeUCfkztS

— Caldron Pool (@CaldronPool) July 7, 2022
They want us to go "carbon neutral" so badly that they are prepared to destroy our entire energy network to do it.

These people are crazy. Just because something is completely irrational and unworkable does not mean that they won't attempt it.
Subscribe to XYZ on Telegram, Bitchute, Patreon, Twitter and Gab.